Good news, guys!  I finished cleaning/organizing the living room today!  I tackled the easiest room first, figuring that it would be a good moral boost to see something complete, and it was!  I feel better already.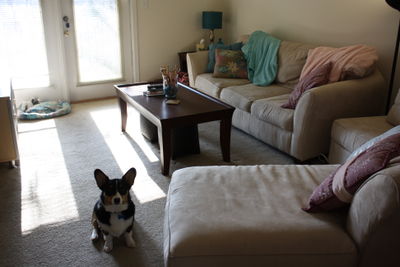 I started by picking up around the room.  I located items that didn't belong and put them in their proper place.  Note, I said proper place…I tried my hardest to not just move the mis-placed items to another room to create more work for myself later. 
Other good tasks completed so far today:
Cleaned/dusted coffee table.
Vacuumed carpet
Sorted/trashed/stored old magazines
Finished the dark load of laundry
Washed placemats
Ate lunch
Had some Honey Lemon Ginseng Tea
Watched the inauguration
Brushed Bailey's hair (did this before vacuuming)
Did some blog posts
Checked email
Ok, I'm off to tackle the dining room!