We woke up to snow this morning!  Real, live snow!  Ok, most people who actually get snow on a regular basis will not think that these "flurries" are "snow", but this is "snow" to us in the south!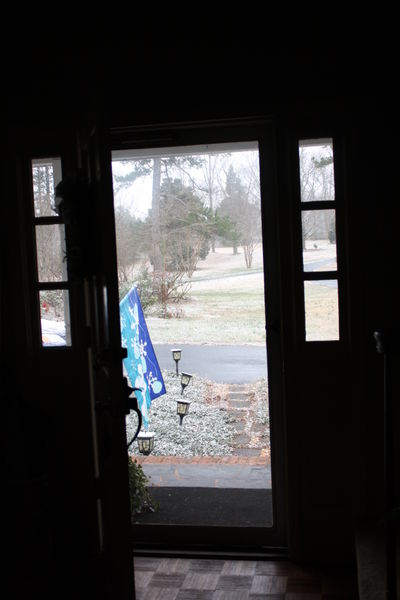 Look how white it is outside!  No 4 foot drifts or anything, but I love how it looks like it's glowing!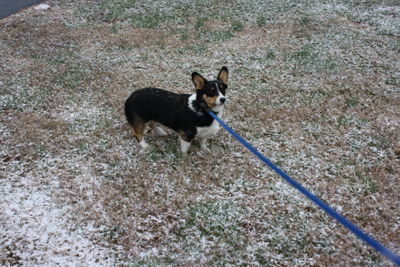 We took Bailey out to play in the snow.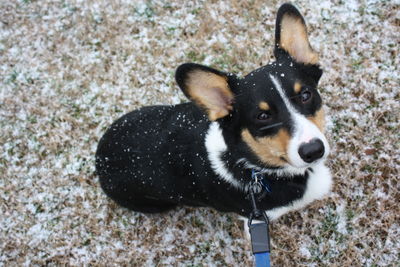 This is only his second time seeing snow.  I think he likes it.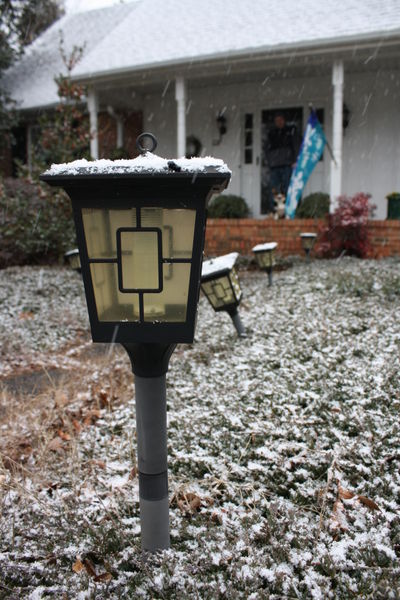 The snow wasn't coming down hard, but it did stick a little at first.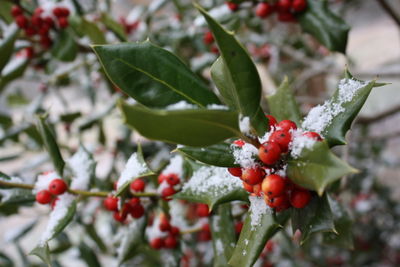 Snow in the holly bush.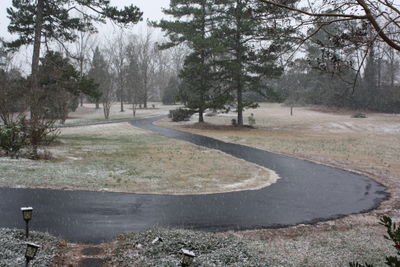 A winter wonderland.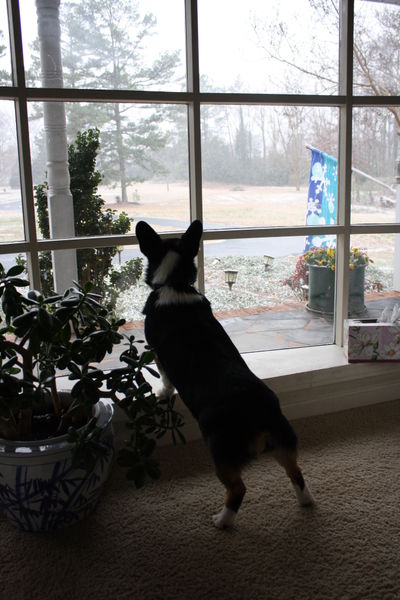 I think Bailey wants to go back outside.