7:30 am – Coffee – Content (5)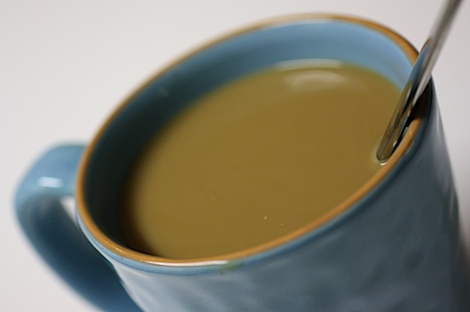 Another day, another welcoming cup of coffee in the AM. I had FM Spring Blend with more soy creamer…I'm really loving this stuff!
9:30 am – Strawberries N Cream Oats + Mas Coffee – Content (5)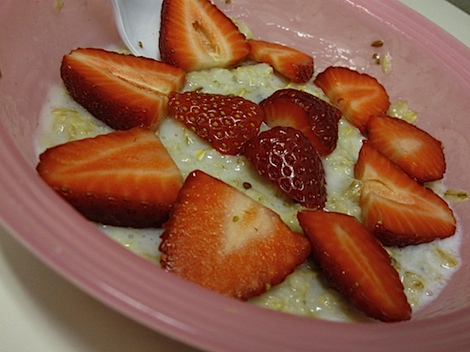 When I was a little girl, I used to love getting those fruit flavored Quaker Oatmeal pouches. My sister and I would fight over the good flavors, my favorite being strawberries and cream. We got some strawberries in yesterday's organic produce delivery, so I decided to try to re-create the flavor from scratch.
Pre-cooking:
1/4 cup old fashioned oats
1/2 tsp flaxseed
1/2 cup water
Microwave 90 seconds
Post-cooking:
About 5 strawberries, sliced, on top
A couple tbsp of 2 % milk, stirred din
About 1 tsp raw sugar, stirred in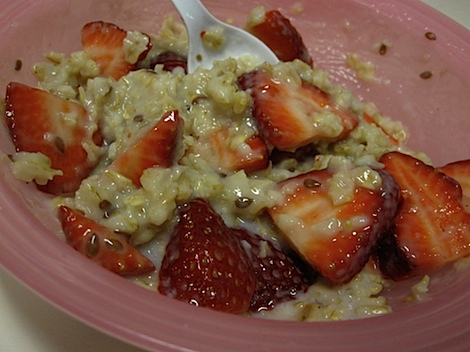 I heat the strawberries through, I stirred everything up. I really loved this combo…I'm definitely having it again soon! Maybe tomorrow!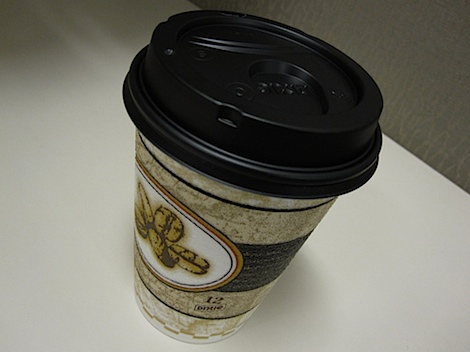 I also got some more coffee – a small cup of Caramel something. Forgot the name. Sorry!
11:30 am – Foodies Do Italian – Full (7)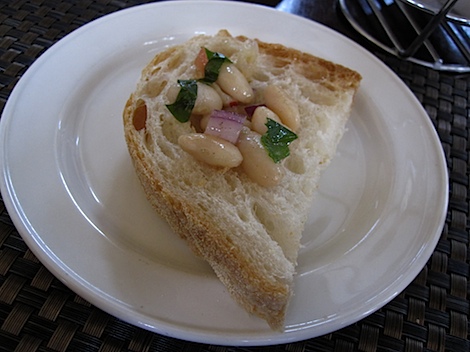 My foodie friend is leaving us for awhile to travel for work and is starting a new project. I decided to take her out for lunch for a short goodbye. We started our meal with some warm bread and a bean mixture.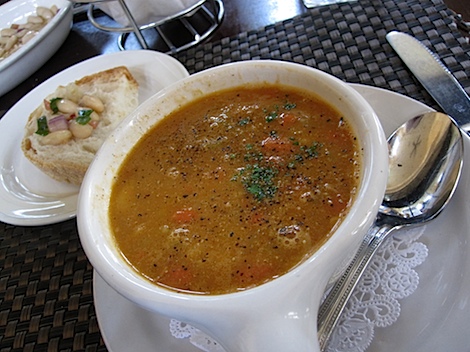 We each had a cup of the soup of the day – pasta fagiole. So good!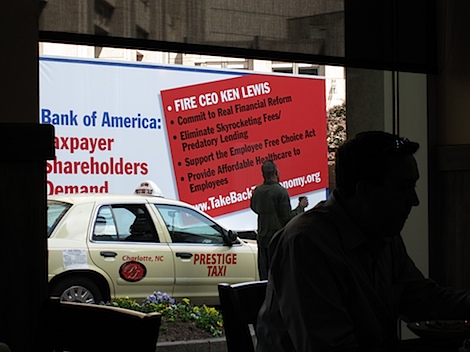 We couldn't but help notice the "drama" going on outside. The restaurant was near the Bank of America building and BOA was very much in the news today. There were news crews and cameras everywhere!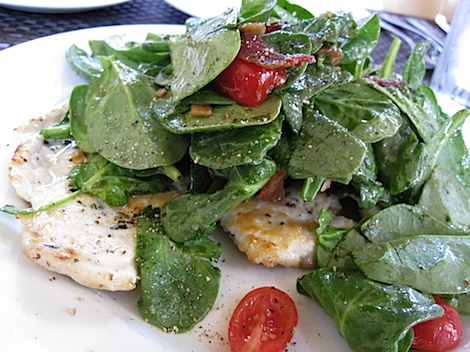 My foodie friend and I split the chicken paillard – flattened, sauteed chicken topped with baby spinach, applewood smoked bacon, cherry tomatoes in a BV dressing.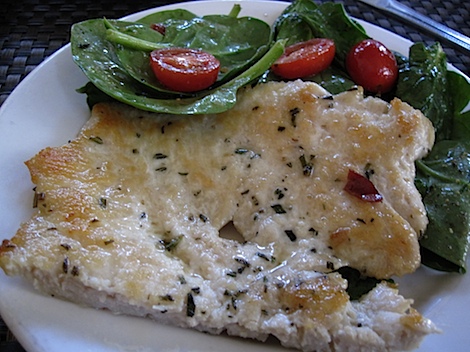 It was very good!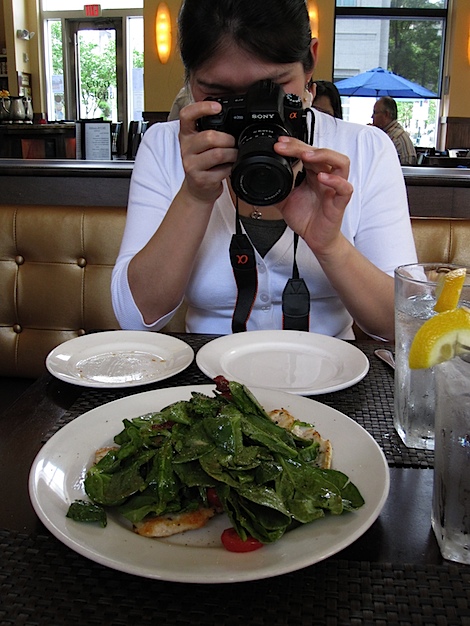 What it's like to eat with foodies. Haha. 🙂 My friend has a lovely DSLR, too!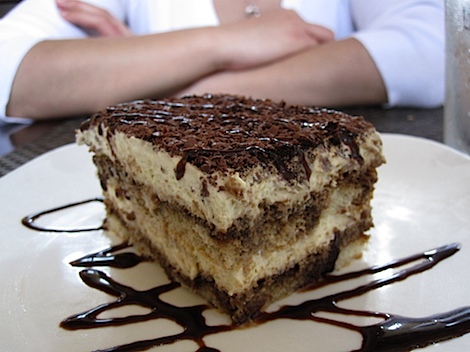 We made sure to save room for dessert – tiramisu! Yum!
4:30 pm – Clif Kids ZBar – Content (5)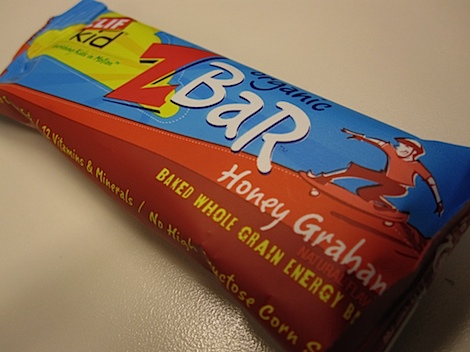 I had a Clif ZBar in Honey Graham for a snack.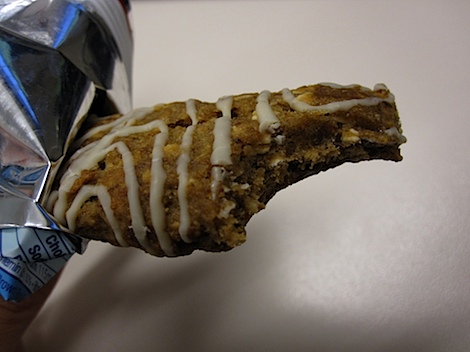 It's funny how much this flavor reminds me of oatmeal raisin cookies…sans raisins, of course.
7:30 pm – Trivia Night + Bar Food – First Signs of Feeling Full (6)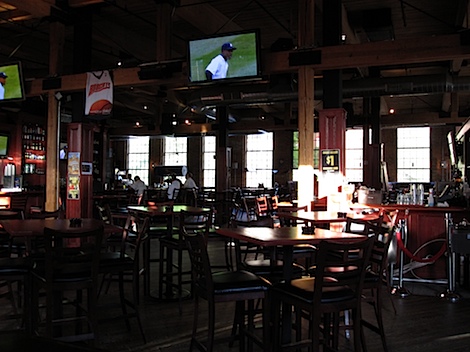 I went to a local bar with some co-workers for Trivia Night.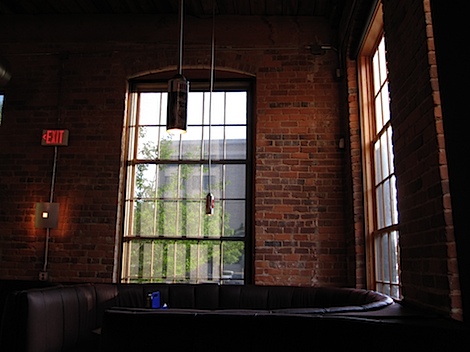 I like the lofty feel of this particular bar with the exposed brick walls.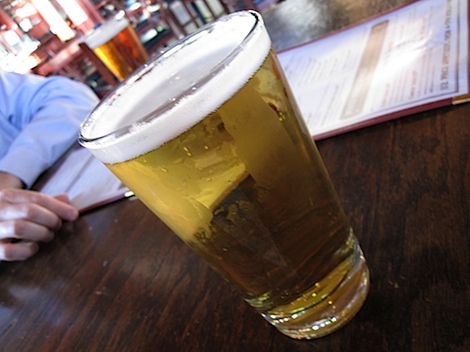 I had a Stella to drink.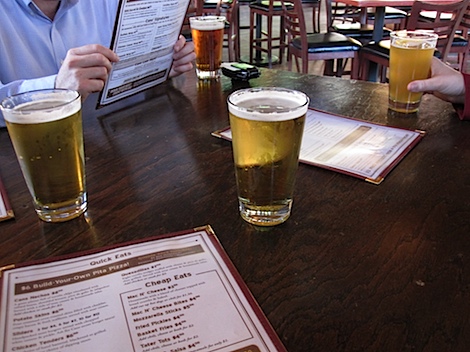 It was beers all around for us.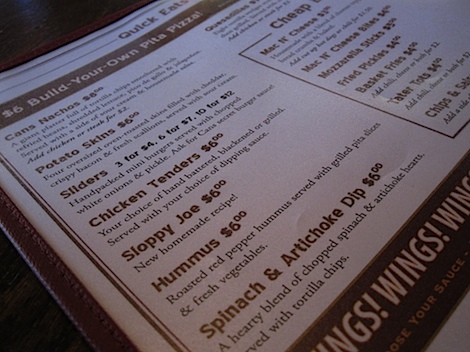 The bar was featuring 1/2 off apps…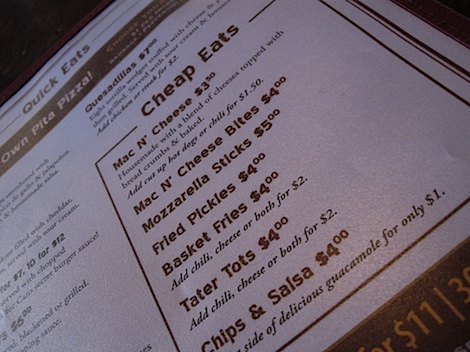 …so we ordered a little bit of this and that.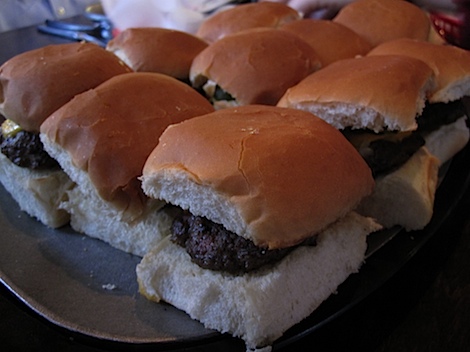 Sliders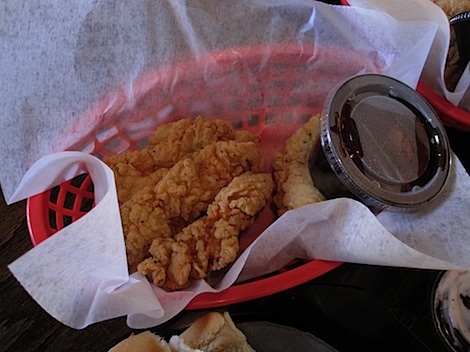 Chicken fingers (2 baskets)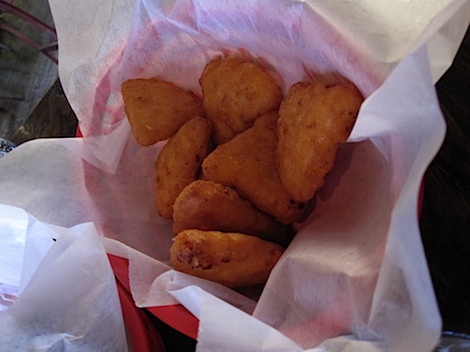 Macaroni Cheese Bites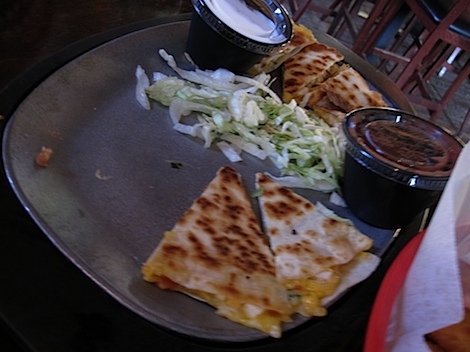 Chicken Quesadillas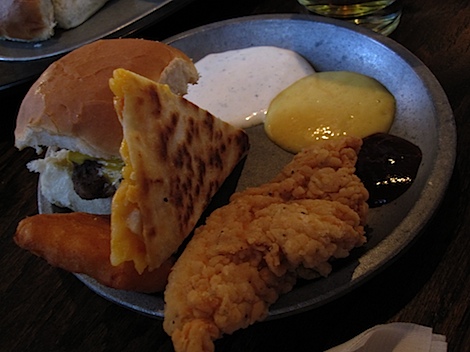 My plate – a little bit of everything. I also had another slider and a couple fried pickles.
As for Trivia Night….we won! No thanks to me, however…I stink at trivia! The only 2 questions I answered we didn't use (but they were both right!). 🙂
I didn't end up getting home until 11:15pm…phew…another long day. I've got another post to work on for another blog, plus checking in on PInk at the Plaza, which will be Saturday. They say it's going to rain…I really hope it doesn't! Positive thoughts, right? I'm trying to have positive thoughts…