By Friday of the trip, I was really looking forward to seeing both hubby and Bailey and getting ready to home. Also, after having hung out with the co-workers for most of the trip and having a blast getting to know them better, my inner foodie was happy to venture out on a food-alicious journey for Friday's breakfast.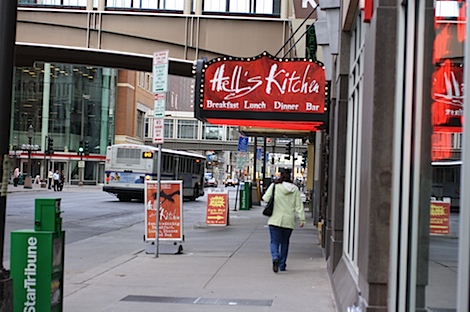 I decided to hit up Hell's Kitchen , a restaurant I read about on yelp.com whilst researching Minneapolis eats.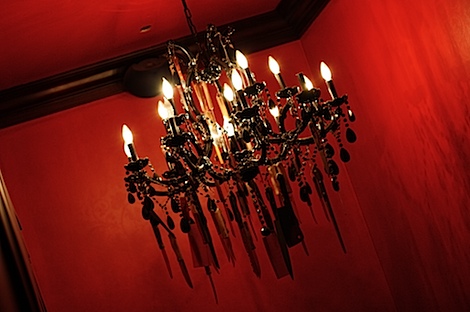 The knife chandelier greeting you at the entrance was a nice touch to the theme.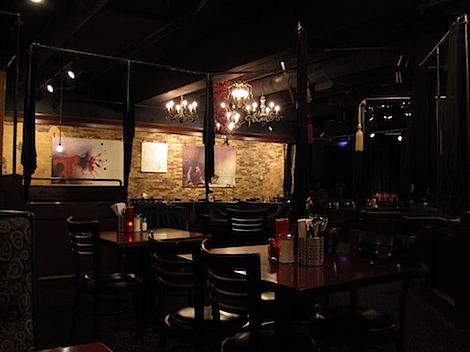 Inside, the restaurant continued the "dark" theme, which I kind of liked…something off the beaten path.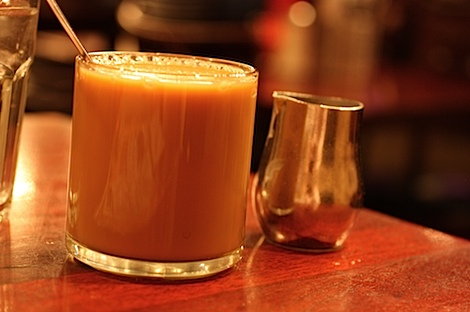 I started with coffee, which is locally roasted.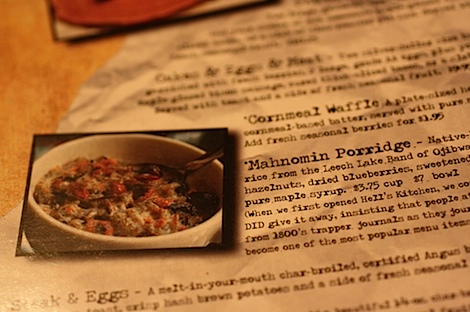 The menu had many amazing-sounding options – it was a tough choice. I heard really good things about the lemon ricotta pancakes and will have to try those next time? I wanted to try their Mahnomin Porridge, too, but my stomach is only so big. I also wanted to get some of their homemade peanut butter but didn't want to have to check my bag at the airport. I need to see if they ship and if so, if it's affordable.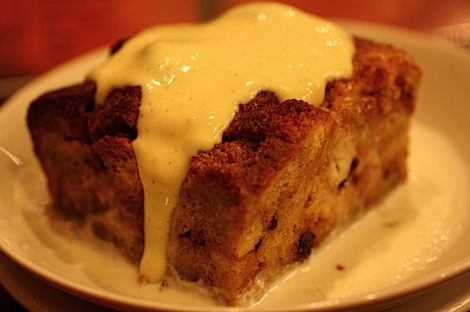 For breakfast, I got the Bread Pudding with Black Currants and Creme Anglaise – it was fab but more like dessert than breakfast. Life's short…eat dessert first, no? 🙂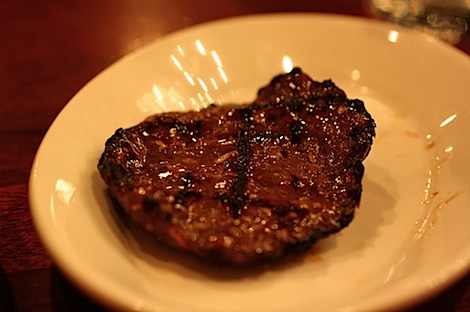 I also had to try the Maple-Glazed Bison Sausage, which helped balance out the sweetness of the bread pudding – I loved the maple glaze on it!
After breakfast, it was on to work for the day.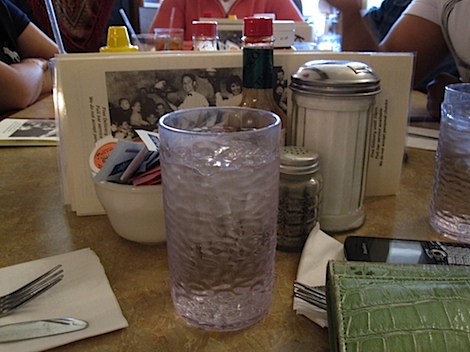 Instead of working through lunch, we broke to hit up a local fave – Key's Cafe.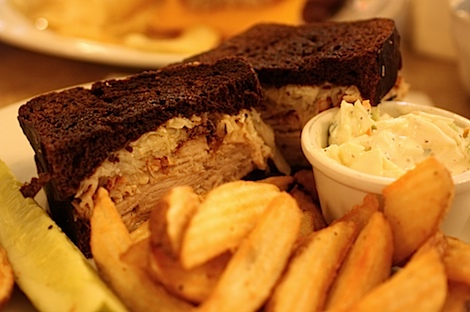 The menu had all the usual suspects – omelets, sandwiches, burgers, but in an effort to try something different, I decided to try something that's not unique, but something I'd never had before – the Rachel – a turkey reuben.
omg…it was delish! This place has really set the bar high for any future Rachels I order. The plate also came with a pickle spear, cole slaw, and french fries. I only managed to finish about half the plate.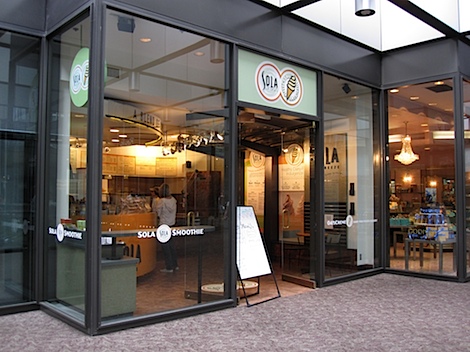 I hit up a place that piqued my interest earlier in the trip – Sola to see what the OatsCreme was all about.
I figured if I like oatmeal, I'd probably like this stuff…turns out I do! It reminds me a lot of how people use soy to make "creamy" things like milk, ice cream, etc. I thought the sample of vanilla OatsCreme I had tasted a lot like the nutty flavor of soy milk.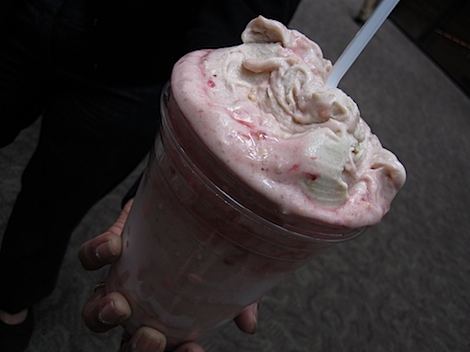 I went ahead and got the Healthy Blend – Vanilla OatsCreme, banana, strawberry, and granola. Although I enjoyed this yummy concoction, my timing stunk. Since we were on our way out of town, I had to carry the thing all the way to the light rail and then into the airport…not fun. Not to mention the thing was HUGE! I was glad to try it but will have to work on my timing next time.
We left for the airport in plenty of time and did a wee bit of shopping in the airport. I managed to get a treat for hubby even though we have the shop in Charlotte…it's the thought that counts, right?
Our plane landed safely and smoothly right on time and I was thankful to be picked up by hubby and go home.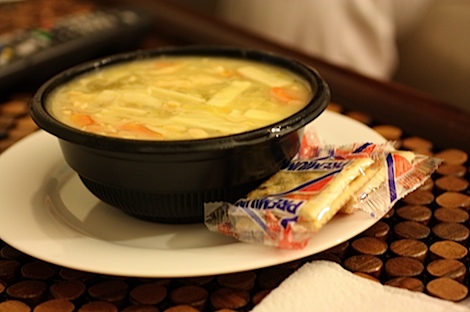 Since it was already after 9 pm by the time we headed home, we stopped by Chick Fil A to get dinner. I just got a bowl of Chicken Noodle Soup because I wasn't that hungry.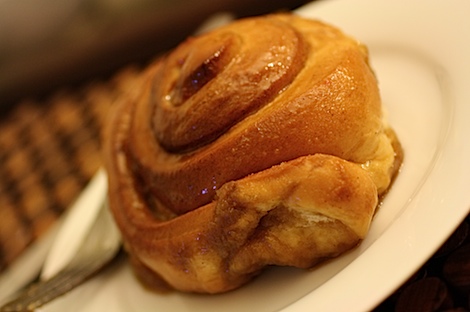 Not to mention, I had some treats to enjoy with hubby. I brought back this "famous Caramel Roll" back from the Key's Cafe spot from lunch.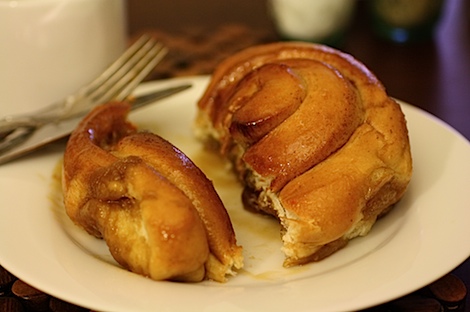 I got about 1/3 and hubby had the rest. We both had a wee bit of 1% milk to go with dessert.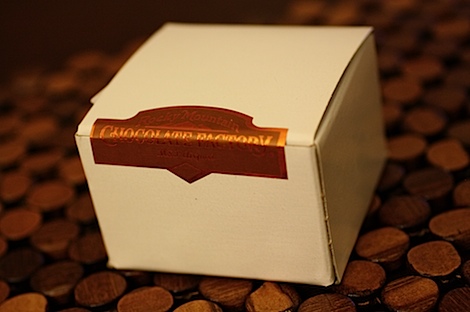 I had one more trick up my sleeve – goodies from the Rocky Mountain Chocolate Factory.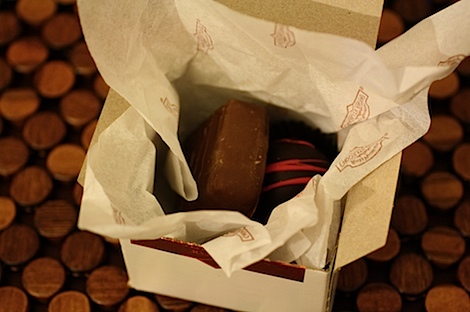 Inside – 2 hand-selected pieces of chocolate to enjoy.
Milk Chocolate Caramel and Ancho Chile Truffle.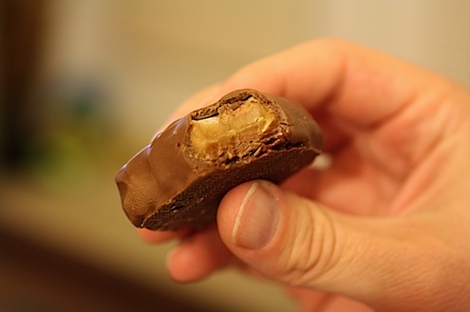 The caramel was awesome…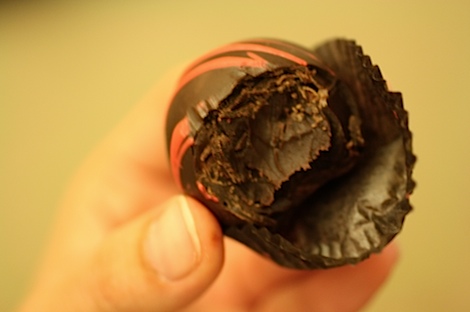 …the truffle was indeed spicy. Don't think hubby has tasted this one yet, but I saved some for him, in case he wanted it.
All in all…a fun trip. We met, we brainstormed, we conquered. I also had some good eats along the way, which is always a plus. Wonder where they'll send me next? Hmm…