My second Clean Eating Magazine meal planned for the week was their Black Bean Fajita Meatball Pitas.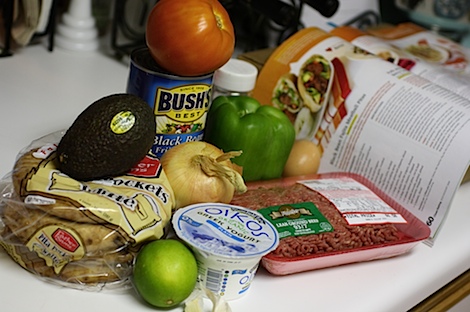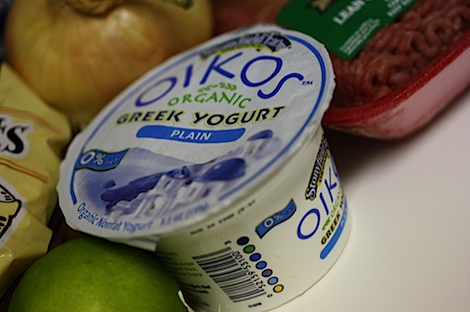 I got my ingredients together including some of my farmer's market veggies and some Stonyfield Oikos Plain Organic Greek Yogurt that I got using those coupons they sent me recently.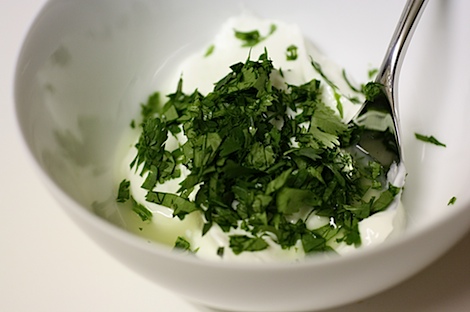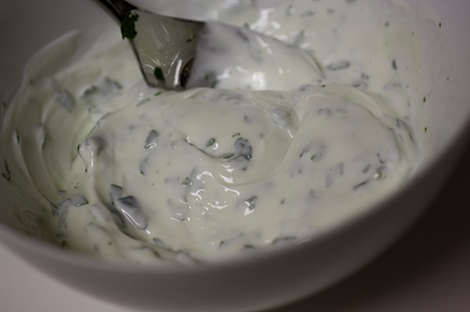 I used the yogurt, fresh cilantro, and a squeeze of lime to make a cilantro yogurt sauce.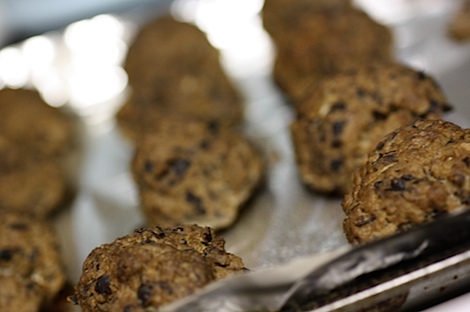 Dinner started off pretty smoothly. The meatballs are made with ground black beans, lean ground beef, garlic, and spices.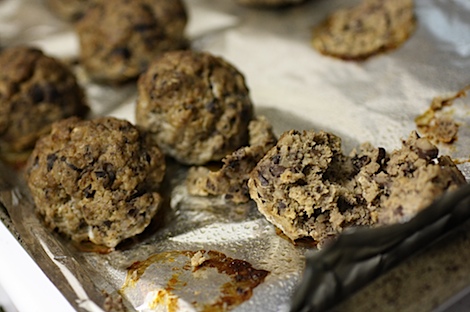 But then…the meatballs started crumbling!! Noooo!!!!!!
I could tell early on that some of the side veggies wouldn't fit inside the pitas I got (would have been nice if the recipe had the pita size on there), so I didn't bother cutting up the tomato or avocado – figured I could use those later in the week.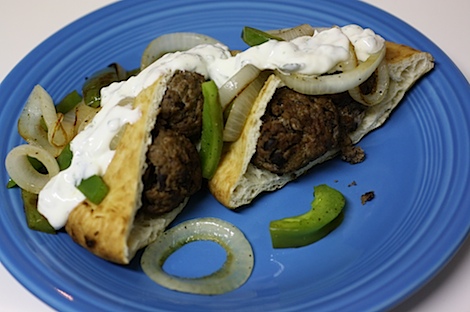 I decided to eat the pitas a little bit, almost open-faced style.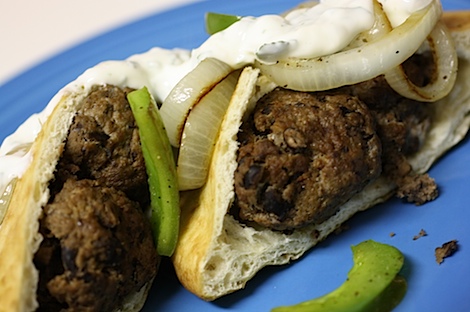 I mean, look at those meatballs in the pita…I barely squeezed those in let alone the green pepper and onion I sauteed up.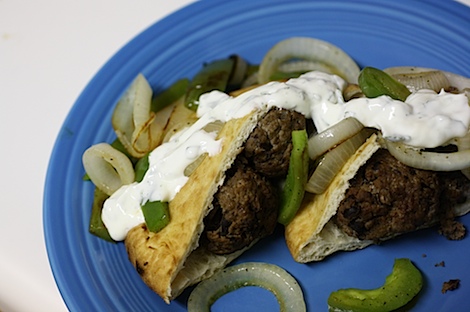 Yum-yum!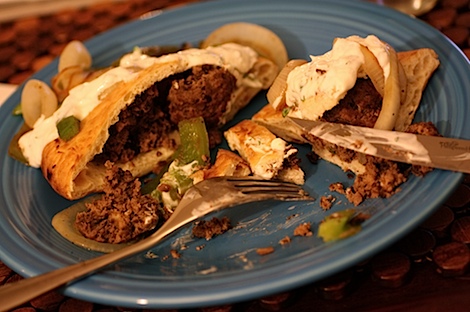 Once I dug in, things got a little messy, but this meal was sooo good! I can't believe the magazine estimated both pita halves to be a mere 330-ish calories! I guess those black beans in the meatballs really healthified things.
I have a handful of extra meatballs leftover from this dinner. I saved 4 for lunch the day after and the rest I froze for later. Hopefully, the leftovers re-heat nicely.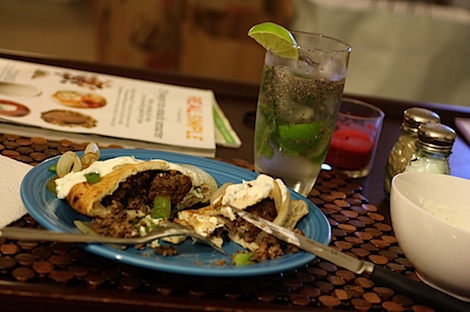 See the drinky-drink in the background? Can you guess what it is? That post up next!