I don't know about the farmers markets around you, but the ones here are typically not open on Sundays.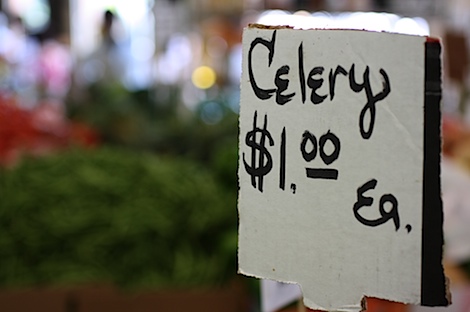 We didn't get a chance to hit up the market yesterday, so we decided to venture out to the one market open today.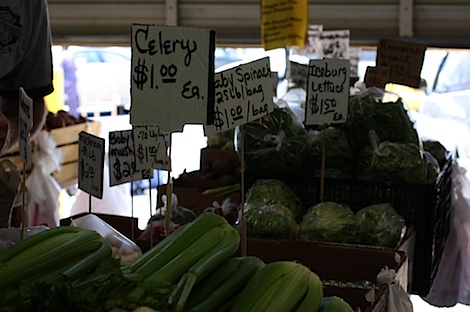 There were far less vendors, but we still found some good stuff.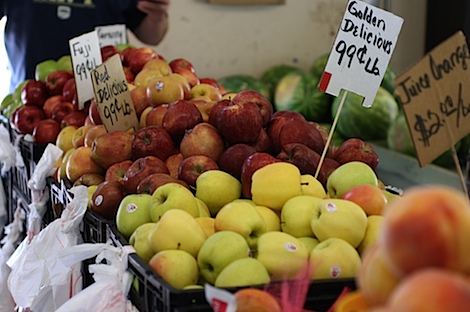 We ended up buying mostly veggies.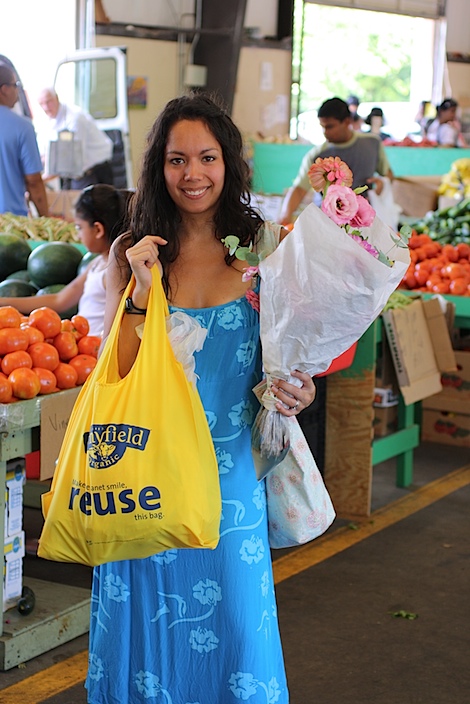 We got good use out of the reuseable tote I recently received from Stonyfield recently. I also used the one I made awhile back (haven't had time to make more yet!)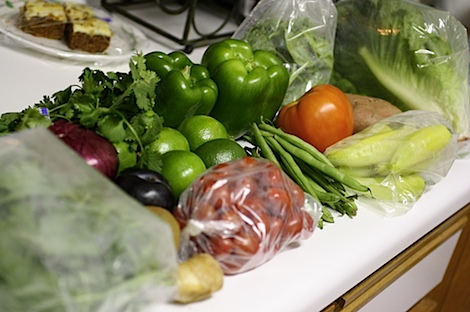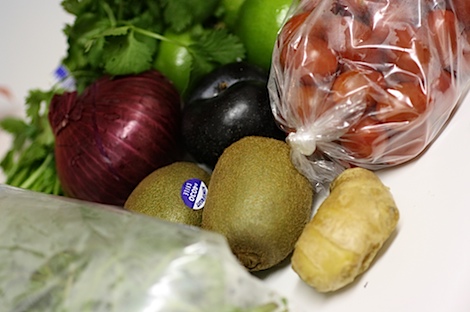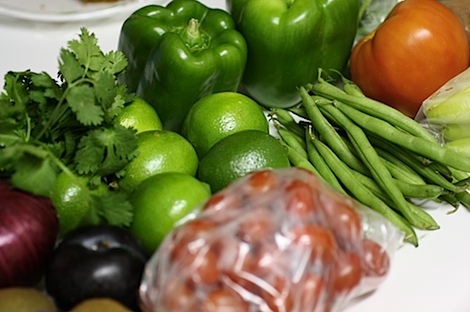 For right around $12, we got: 2 heads of romaine, a bag of baby spinach, a vine-ripened tomato, 6 limes, 1 plum, 2 kiwis, 1 red onion, 1 bag of cherry tomatoes, some green beans, 2 green peppers, a bag of banana peppers (6-7), a bunch of cilantro, a bag of fresh mint, a sweet potato and a small piece of ginger. Good deal! I'm not sure how much of the food was local, but at least we got some good deals if nothing else. We'll have to remember to hit up the Saturday farmers markets next time.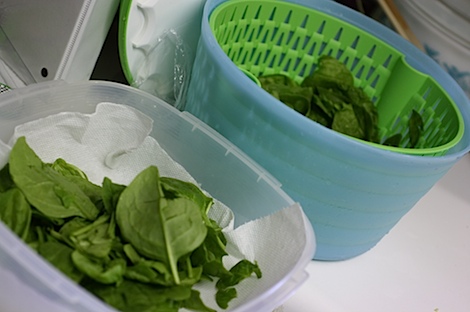 Some stuff, like the baby spinach, I prepped immediately upon returning home. I triple washed it, dried it in my salad spinner, and stored it in tupperware with a couple pieces of paper towel to keep the spinach nice and dry.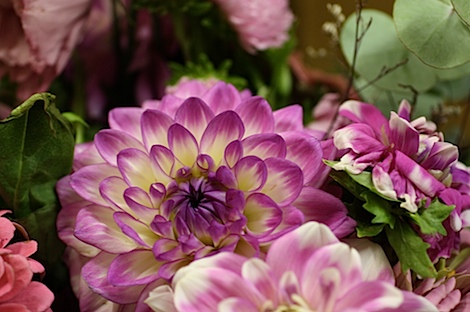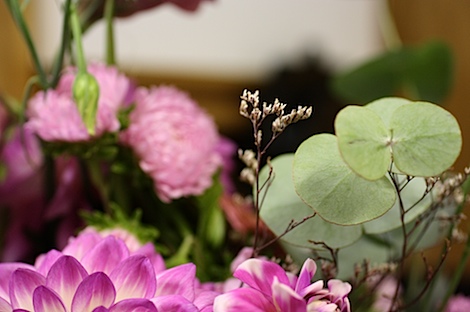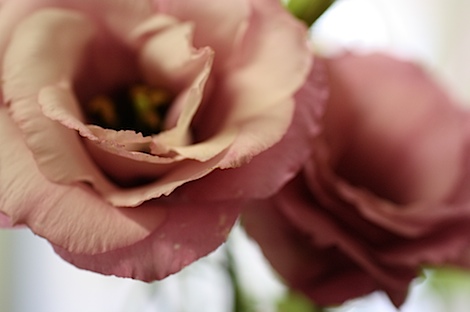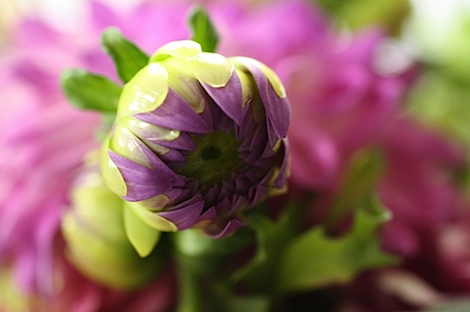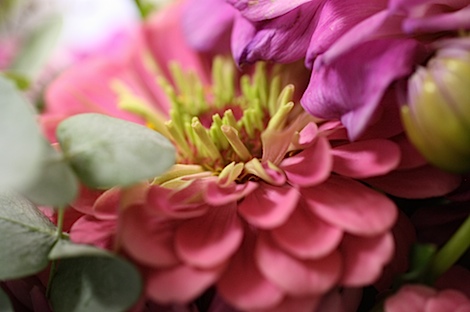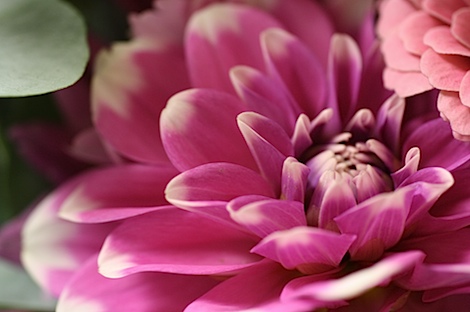 I also got a gorgeous bouquet of pink flowers for a mere $5. They were so pretty I couldn't stop taking pictures of them!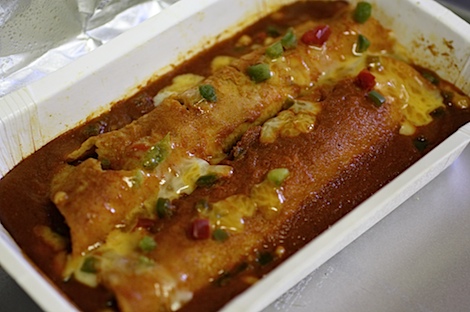 We kept lunch simple with some Trader Joe's frozen beef burritos (or were they enchilads…hmm). I'm not a fan of frozen food, but I sampled this at the store and it tasted about as good today as I remember it being before.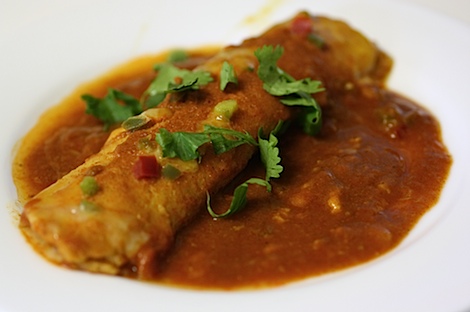 I topped the burritos (or enchiladas…whichever they were) with some of the cilantro we picked up earlier…to freshen up the food.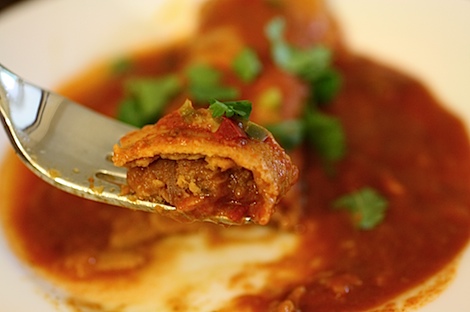 Not too shabby, TJ's.
After lunch, I planned to finally try that chia fizz drink I mentioned awhile back, but hubby found some open houses, so we rushed out to see them. We didn't end up finding much of anything, but it's always worth trying.
Still, we had an awesome weekend so far and now I just have some errands to take care of (laundry) and some dinner to make.