You guys were close, but Rebecca from All Vegged Out guessed right!
I FINALLY got to try that Chia Fizz drink from my Clean Eating Mag that I've been drooling over for weeks!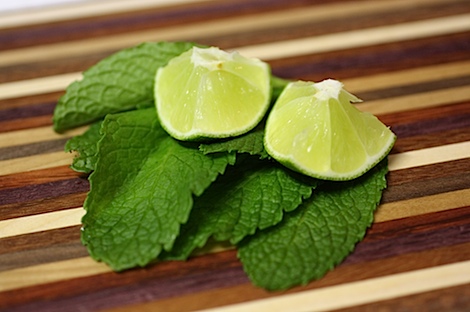 I started with some fresh mint and lime that I got from the Farmer's Market this past weekend (can't wait to visit a new one this weekend!)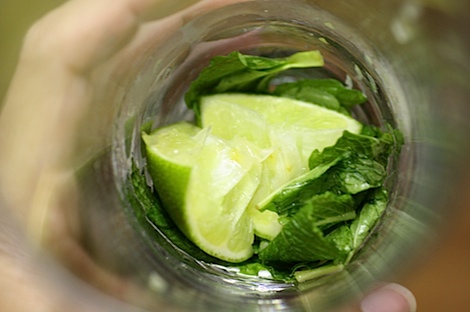 I muddled the lime and mint using the back of a spoon, since I didn't have a muddler.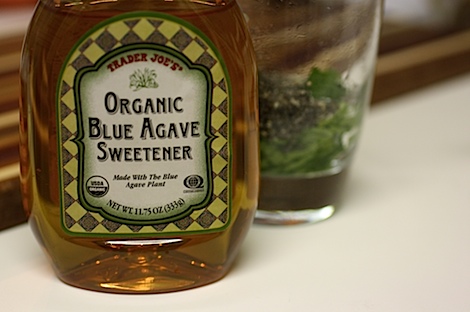 Some Trader Joe's Organic Blue Agave Sweetener sweetened my drink.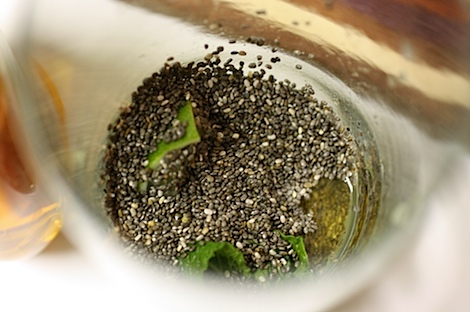 Then, there were the chia seeds, of course!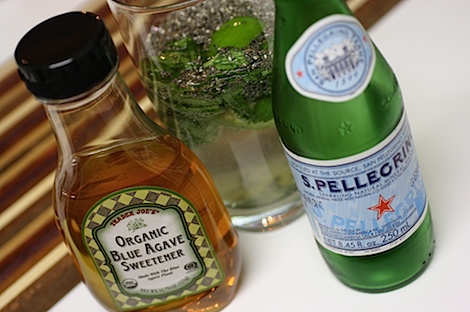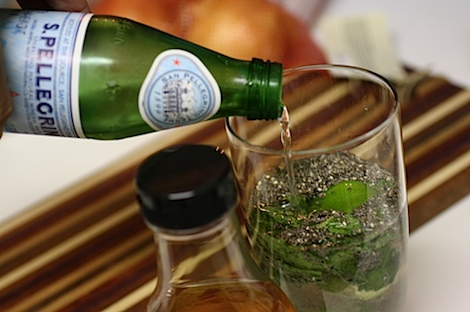 Add some Pellegrino.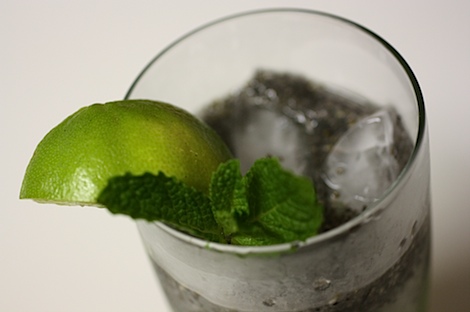 Let drink chill in the fridge for about 15 minutes.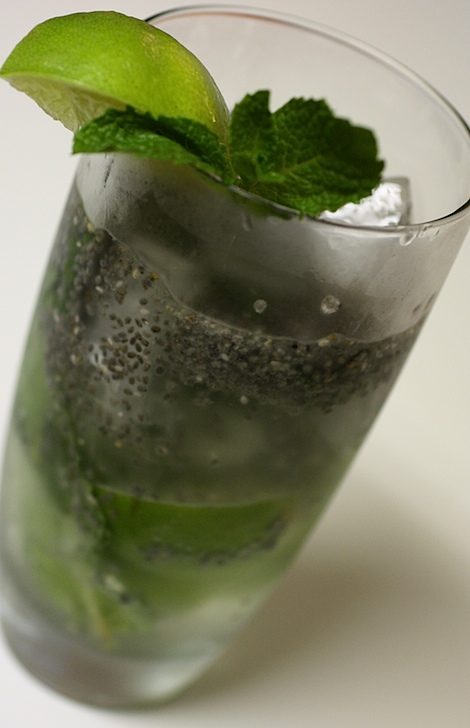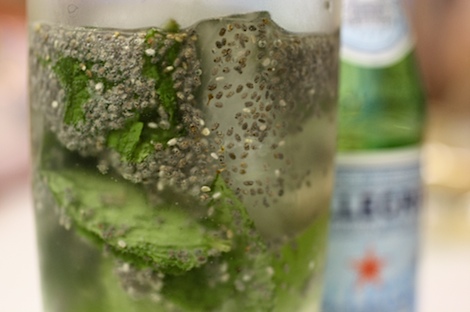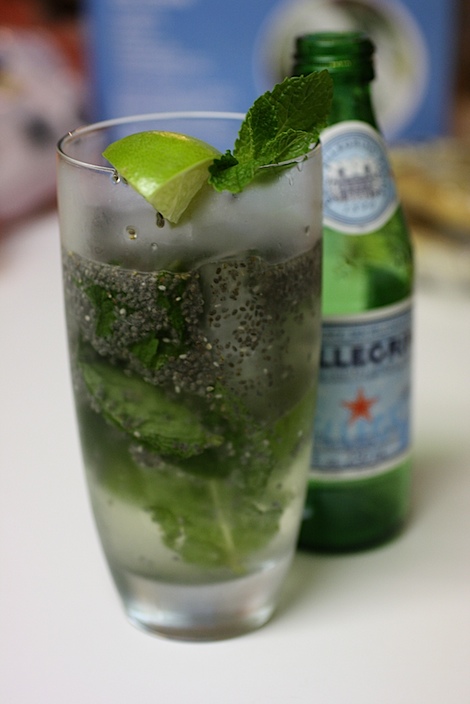 Add ice cubes and enjoy! Dee-licious and so refreshing! I love the way those little chia seeds soak whatever liquids you introduce them to and get all gelatinous! They remind me ever-so-slightly of the bubbles in bubble tea (a fave drink of mine).
I can't wait to have another one of these…maybe I'll make one up this weekend?
Btw, I'm going to pick up my Weekly Food Challenges again soon. I'm going to feature chia seeds in the next couple weeks, but I hear they're hard to find, so go ahead and pick some up if you want to play along!