I rush around so much during the week that I like to make nice, hot breakfasts on the weekends whenever possible.
Whilst browsing around in my kitchen this morning pondering what to make, I remembered we had some more dessert leftovers from last night's party.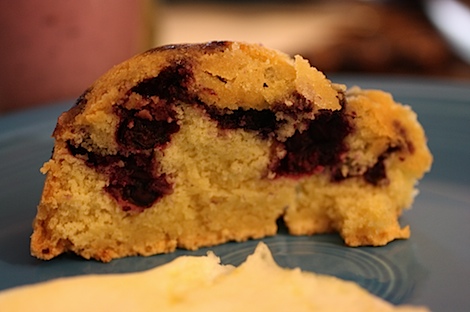 The blueberry cake reminded me a lot of that Ellie Krieger blueberry coffee cake I made awhile back, so I figured it would make a great breakfast. Dessert for breakfast? Why Not?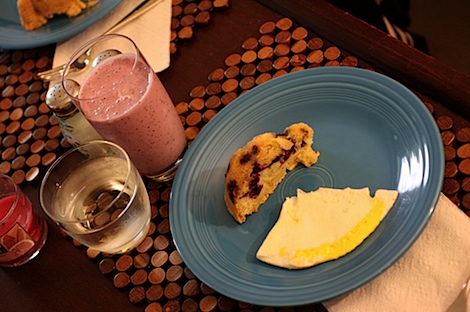 I served the cake with a fried egg…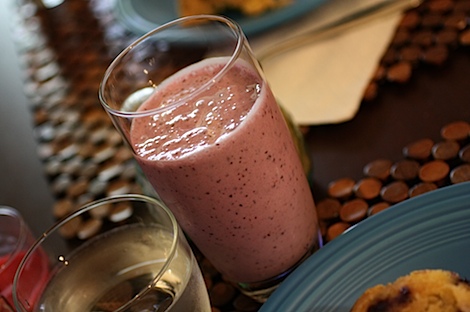 …and a smoothie. In the smoothie: frozen strawberries, frozen blueberries, a banana, some low fat plain organic yogurt, and skim milk (no extra sweetener needed!).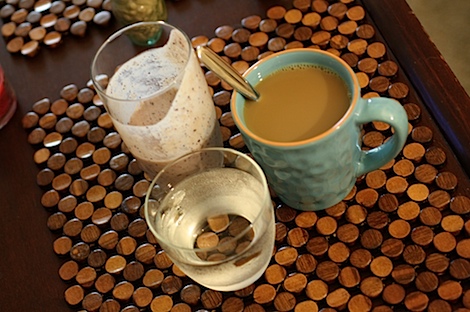 Trying to get lots of liquids in for the day.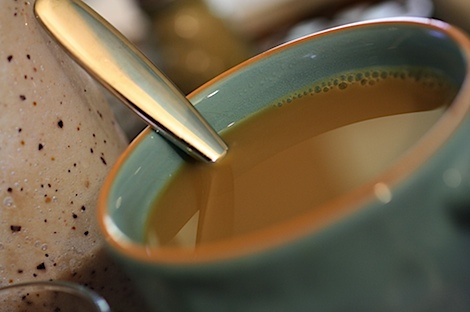 Mmm…coffee: 1/2 Fresh Market Breakfast Blend and 1/2 Fresh Market Spring Blend.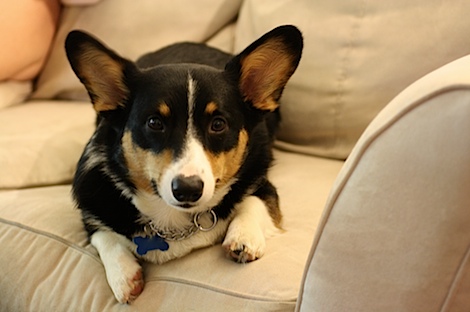 Bailey took my seat as soon as I got off the couch to take photos of my food…sneaky little guy!
We're off to the Farmer's Market once it opens. Ta-ta for now!