I read about ChasRunner's Dessert Party fundraiser over at Bites + Bowls and being a fan of desserts and helping people raise money for good causes, I knew I had to go.
First up after our lake fun, though, was dinner. After all the snacking earlier in the day and to save some calories for later, I kept dinner light with some shrimp sauteed with garlic, red pepper flake, and pinot grigio, which I served with some sauteed zucchini and onion.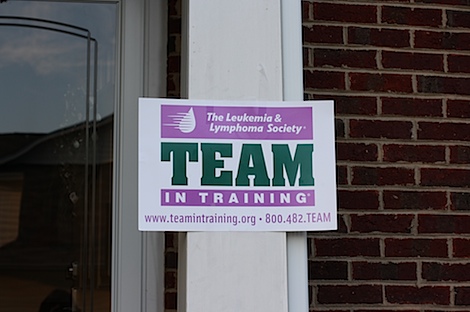 Kristin held a dessert party tonight to raise money for the Leukemia & Lymphoma Society.
Here are some pictures from the dessert party – everything was so cute: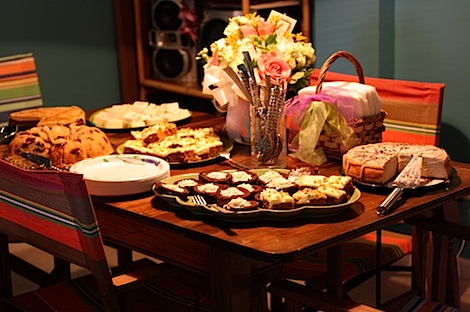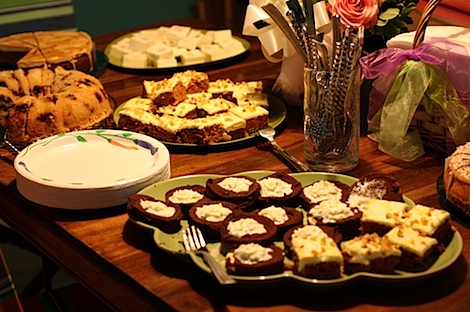 A closer look…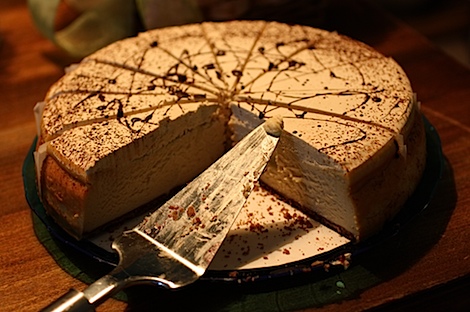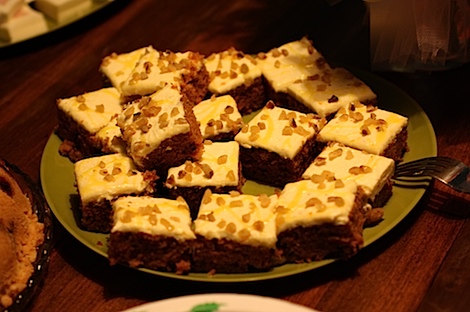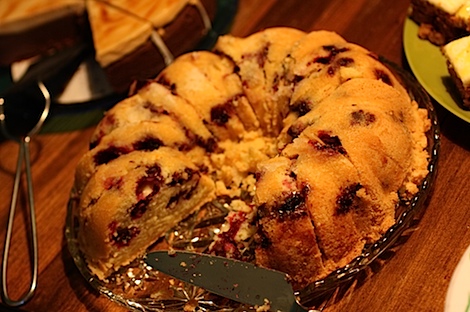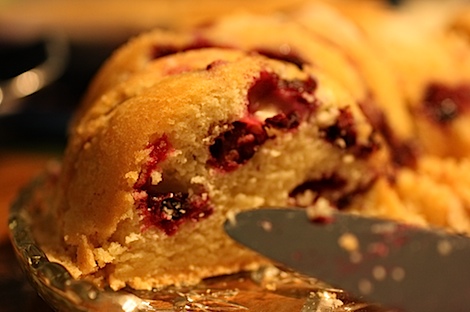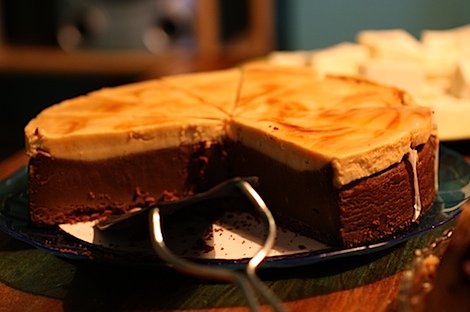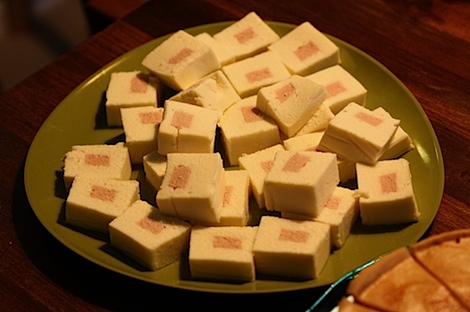 The desserts all looked so good, I wanted to have one of each. I did my best to sample as many as possible, but couldn't quite hit them all.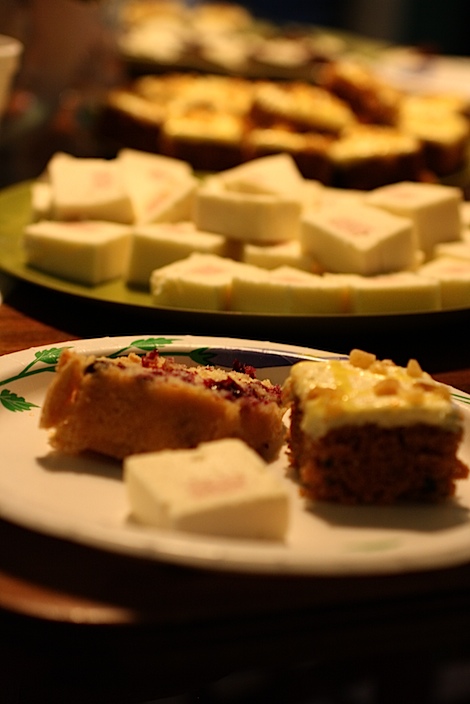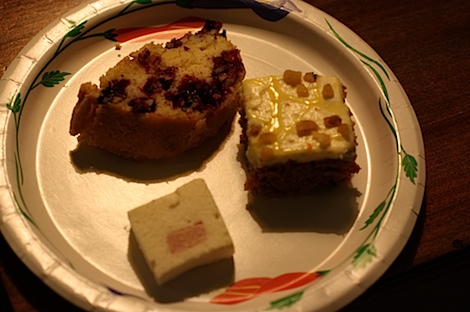 My plate had a piece of Kristin's mom's blueberry cake, carrot cake, and a piece of some strange but delicious strawberry treat.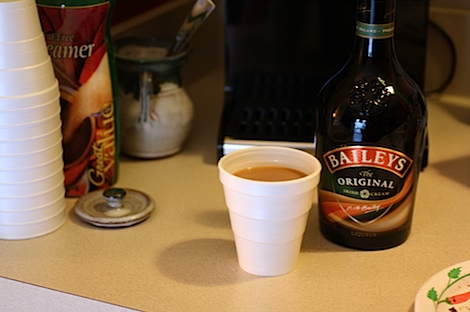 Coffee with Baileys to drink…yum!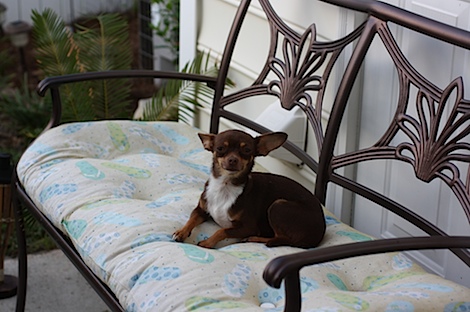 I noticed this little guy hanging out on the back porch…such a cutie pie!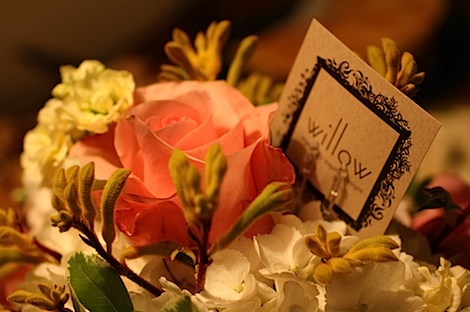 This gorge floral arrangement was donated by Willow.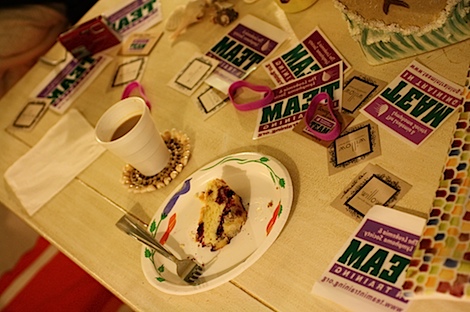 My second piece of my fave dessert – the blueberry cake…mmm…love the table theme.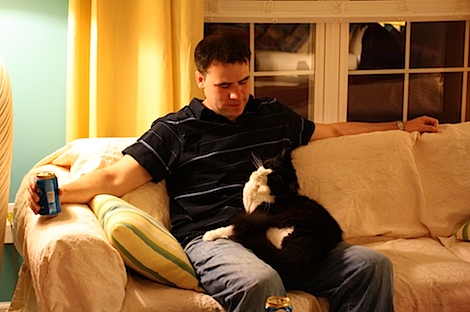 Hubby made a new friend – Rascal the cat.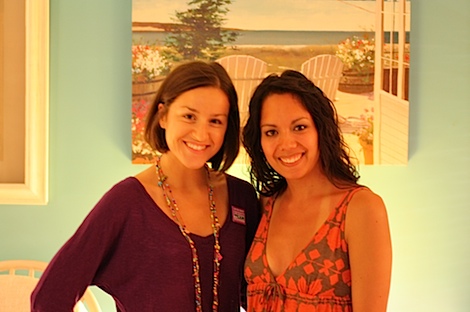 One of my fave parts of blogging is meeting all the cool, like-minded people out in the world. Hubby and I had an awesome time hanging out with Kristin, Matt, and their family and friends.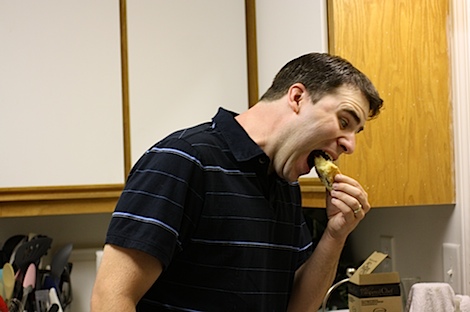 Hubby and I took off a little after the party ended and with a plate full of extra dessert goodies for later. Hubby couldn't wait till tomorrow to have more of that blueberry cake.
I couldn't wait to dig into the goodies I got…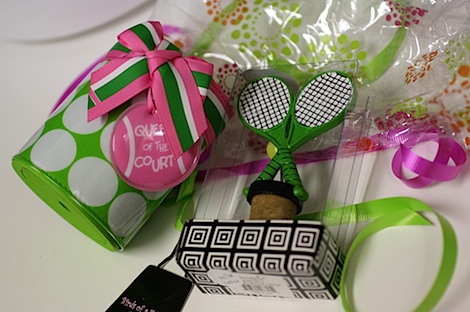 A super-cute pink and green coozie and a tennis-themed wine stopper.
Kristin, it was so nice meeting you! Good luck with the rest of your fundraising efforts and thanks for putting on a fun party!
For those of you who missed out on the action, there may be another party or two in the near future…I'll keep you posted. 😉