Kath organized a group get-together at Nolen Kitchen for tonight, and hubby and I were able to join in on the festivities.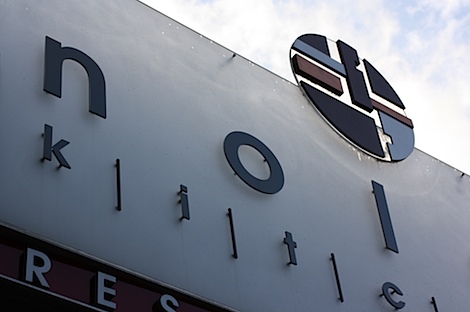 We had the good idea to arrive at the restaurant early to do dinner and our friends Amanda and Justin had the same idea! We ended up grabbing a table out on the patio. It was suuuuper humid outside – think Southern stickiness – but after being stuck in a cubicle all day, I was ready to be outdoors!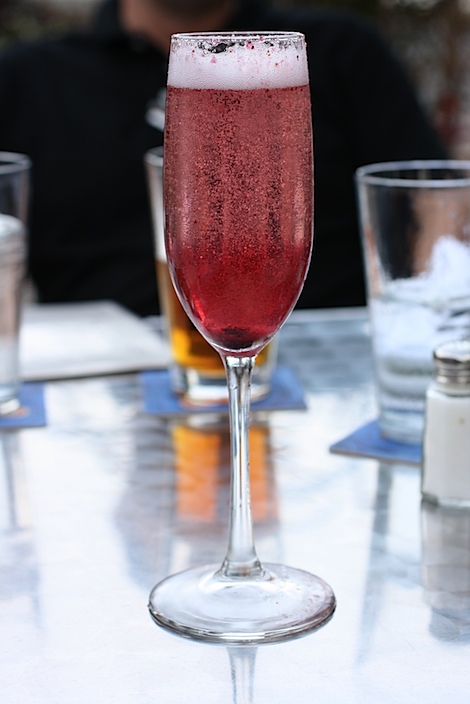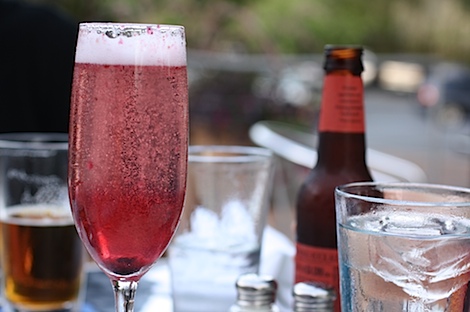 Though the special tonight was $2 beers, I ended up getting a $10 blueberry bellini. Oh well, it sounded tasty!
Everyone else showed up right around or after the food started arriving. We met up with the others: Kath, Matt, Allison, Caitlin, Jason, and Kate.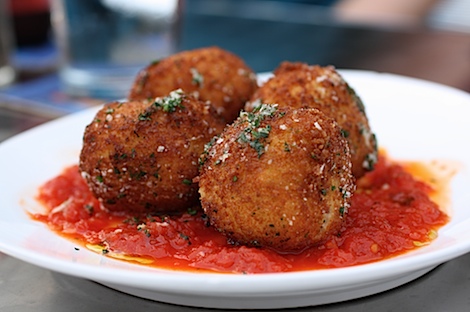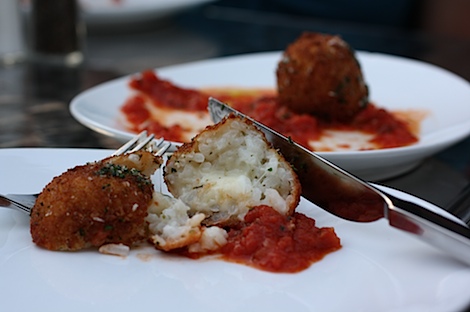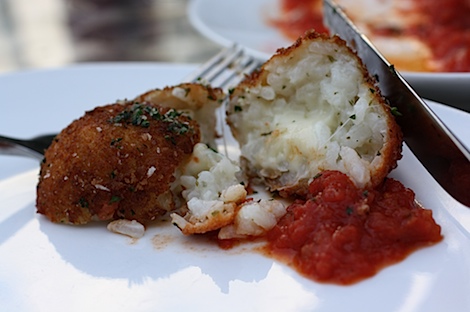 Amanda was kind enough to share one of her risotto fritters. They were nice and crispy on the outside, soft on the inside, with some gooey cheesy-cheese!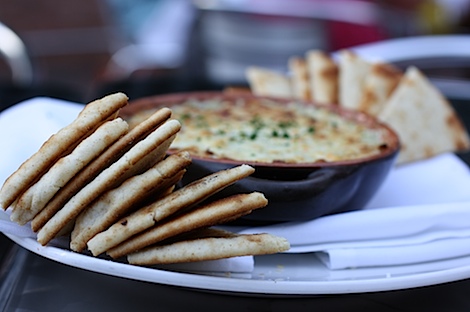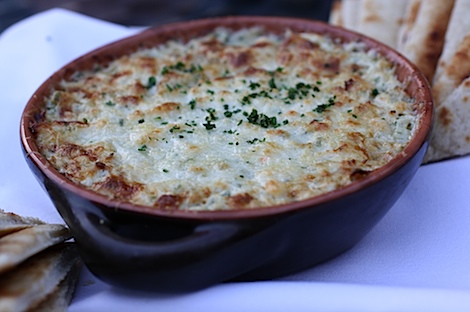 Hubby and I decided to eat tapas style and order a couple small plates. We started with some crab and artichoke dip, which we shared with Amanda and Justin to pay the favor of the risotto fritter back.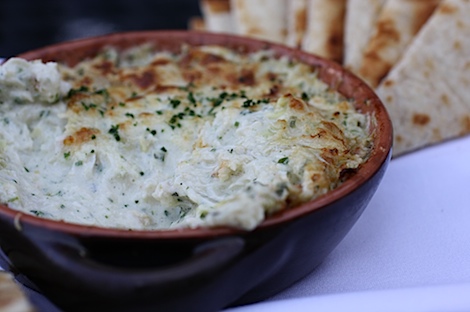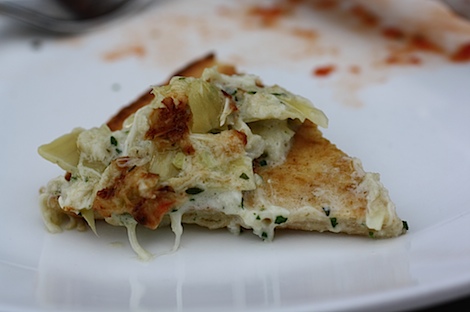 The crab dip was so much better than I thought it would be. I didn't think I was a fan of crab dips, but this stuff was the bomb! Nice tender crab with pieces of artichoke and gooey-cheese…mmm…all on top of tender pita pieces. So good! I had a hard time stopping myself from eating this stuff. In fact, I think I only stopped when I ran out of pitas.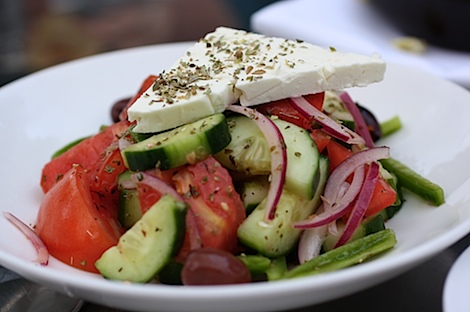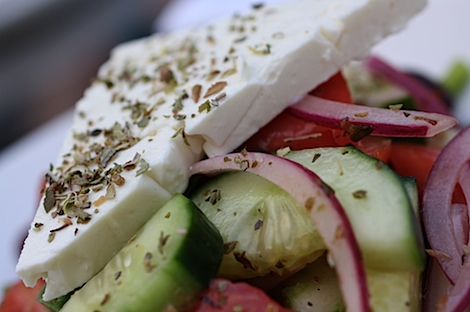 We also ordered a big Country Greek salad which had tons of fresh veggies, a light vinaigrette dressing, and delish cheese on top.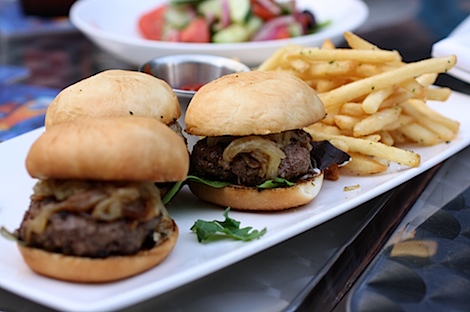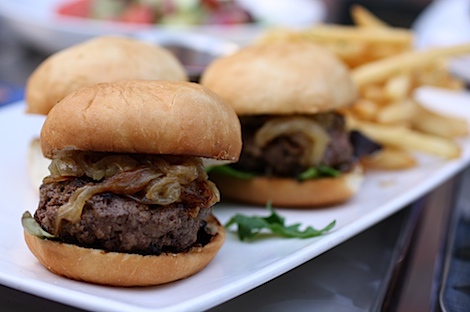 For our "entree", we got some Kobe beef sliders with Nolen fries, baby greens, onions, and mayo.
During dinner, I let Kath play with my DSLR. I think she's going to get one soon and I bet she'll LOVE it as much as I love mine!! 🙂
Here are some people photos…I think Kath took most of these while she was playing my camera…I know Matt took one…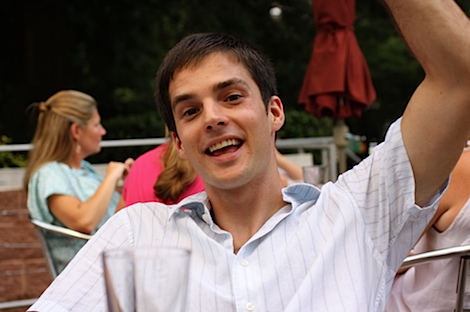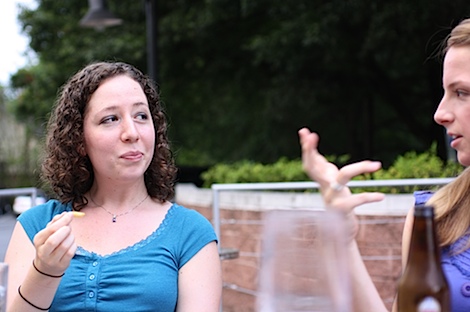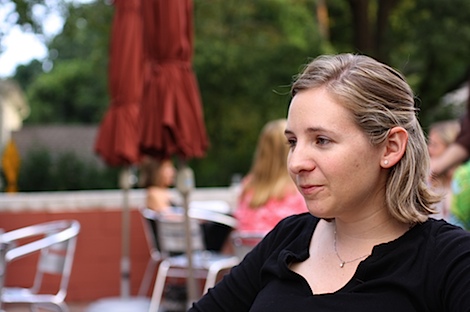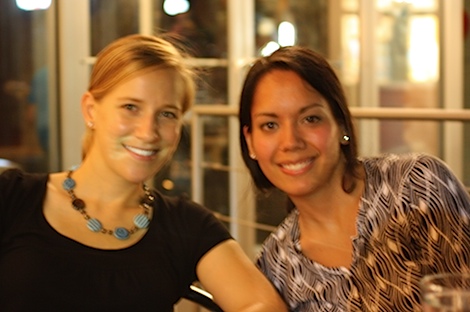 Nice work!
Thanks for organizing Kath!! We had an awesome time! Movies tomorrow? 🙂