My parents are coming over tomorrow to go house-hunting with Dan and me! We have a couple that we like, but we're not sure about them 100%. So…we're bringing in the big guns. 🙂
Tonight, I'm picking up around the apartment and trying to make things look presentable for them. Time is short, so I leave you with some pictures from what is quickly becoming one of my favorite meals – Warm Shrimp + Quinoa Salad. Well, we didn't use shrimp so I guess did a play on one of my new faves – Warm Chicken + Quinoa Salad. MMMMMmmmmm…..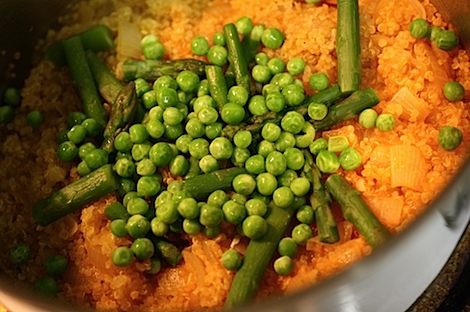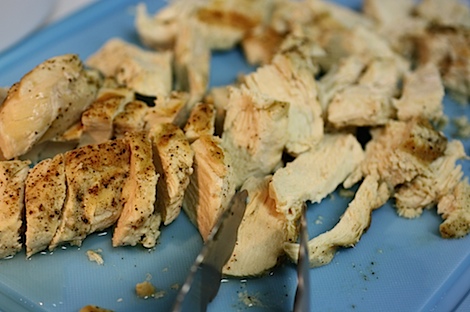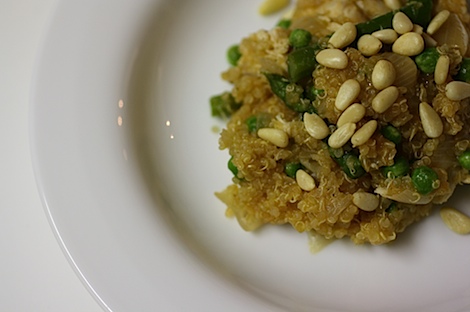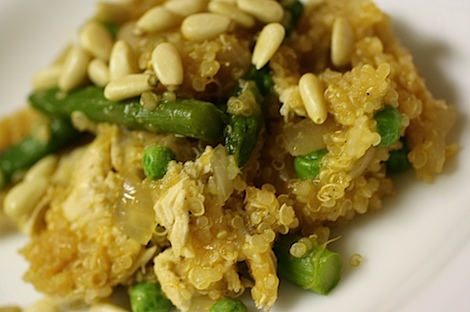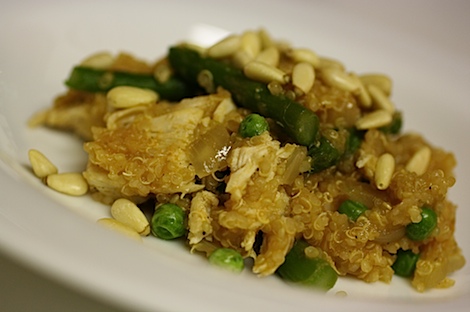 I made some substitutions to the recipe I found at the Whole Foods web site (click for recipe):
subbed grilled chicken (cooked in electric griller) for the shrimp
subbed tomato paste for sun-dried tomatoes
subbed chicken broth for the wine
left out the lemon juice and zest
subbed yellow onion for red
left out green onions and parsley
subbed toasted pine nuts for cashews
Wow, I made a lot of changes to the original recipe!
This is good stuff, though! If you've never tried quinoa, I highly suggest you give it a go! I love it and it's very good for you!