Bailey woke me up bright and early this morning (too bad b/c I wanted to sleep in), so I caught up on my google reader and made a yummy breakfast: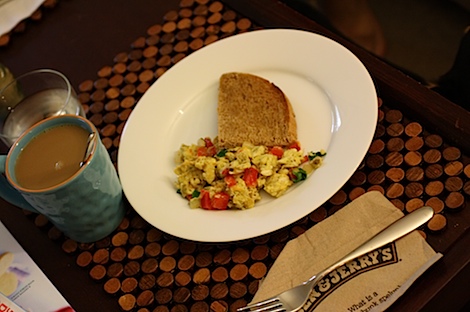 Egg scramble (TJ's cage-free eggs, red pepper, onion, baby spinach, cheddar cheese), GHBC whole wheat toast with real butter, and Fresh Market Breakfast Blend coffee.
Hubby must have smelled breakfast cooking because he woke up just in time to set the table, make my coffee and eat.
Then, we were off to the Farmer's Market!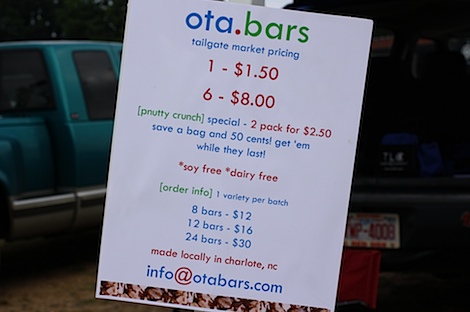 I knew it was the last week Ashley from oat.bars would be at the market, so I quickly found her booth and stocked up.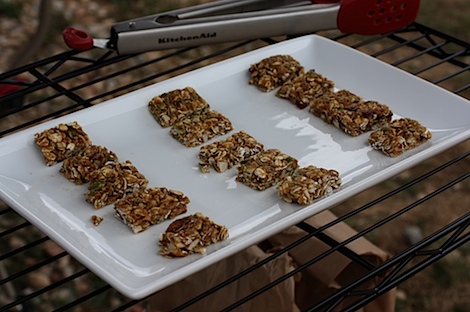 I hit up her sample tray.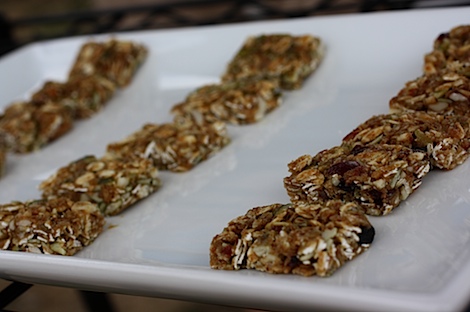 I tried the cinnamon-apple-y one and the peanut-buttery-y one – they were both dee-lish. I didn't need to try the berry one to know I'd love it.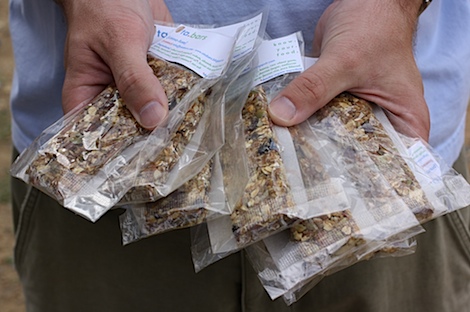 Stock up I did! I got 16 bars – 2 of the cinnamon-apple-y flavor, 4 of the triple-berry-y flavor, and 6 of the peanut-buttery-y flavor. Can't wait to try one of these in entire bar format!
Good luck with your move Ashley!!
After buying granola bars (one of my fave EVER snacks) to my heart's content, I hit up the rest of my farmer's market, gave one of my precious ota.bars to a homeless man, visited a second farmer's market, and hit up our fave doughnut bakery.
Here are the goods: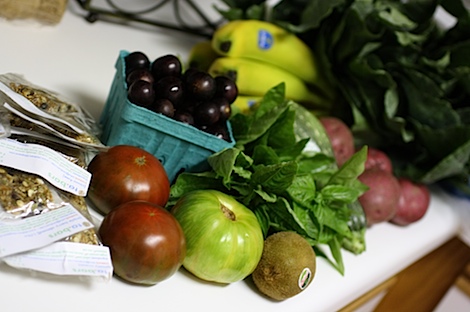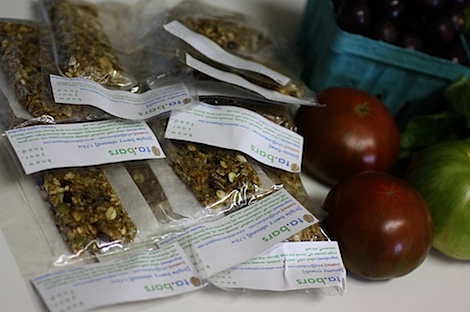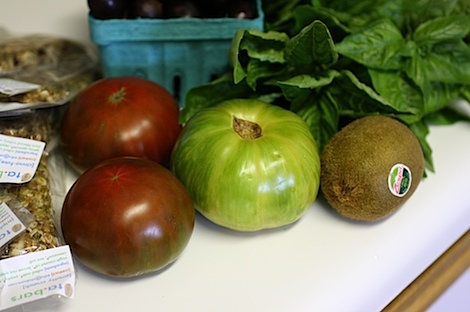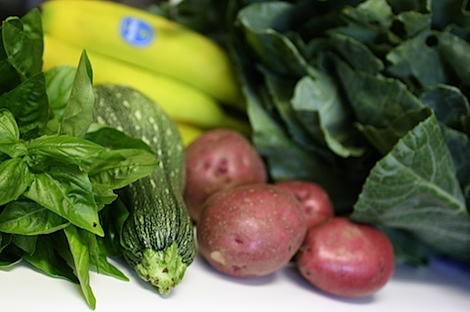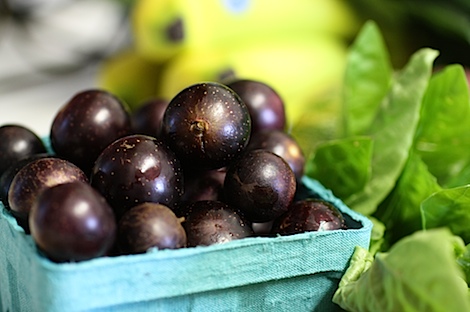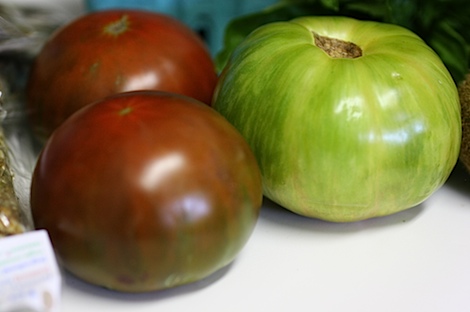 We got: 3 heirloom tomatoes, fresh basil, green squash, scuppernongs, red potatoes, bananas, collard greens, a kiwi, and some local shrimp (not pictured).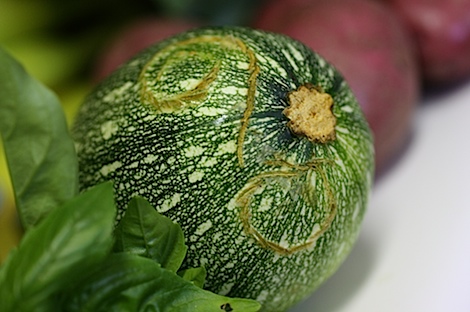 We even got some free bug art on our squash. Look at those spirals!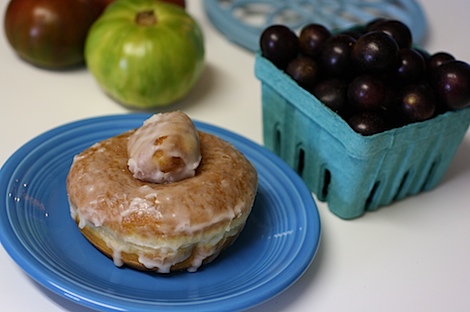 From the bakery, I got a glazed donut and single doughnut hole. Together they looked like a speciality doughnut the bake shop features calls a Texas doughnut b/c it's so HUGE. Thankfully, mine was just big enough for me, but even the bakery guy noticed the resemblance of the two together and placed them in the bag just so.
Wow, this makes 3 days of some serious sweets…I just cannot control my sweet tooth sometimes. Sometimes, I don't want to try. 🙂