Hubby and I picked up a lovely grass-fed, eye of round roast from the Farmers Market on Saturday. The roast was from a local farm, too! I love supporting my local community.
I knew the roast would make a perfect Sunday Pot Roast.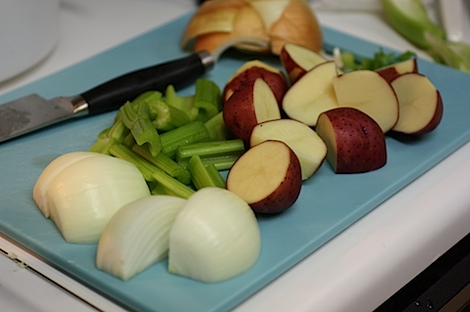 We also had a lot of farmer's market veggies to toss into the roast.
I followed the recipe listed here with some extra spices and the addition of celery.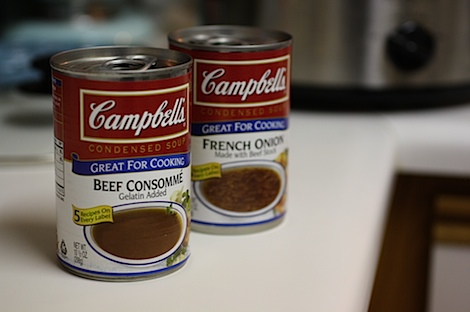 Campbell's Soup creates the cooking liquid. We also added some leftover tomato juice from those Turkey Stuffed Peppers.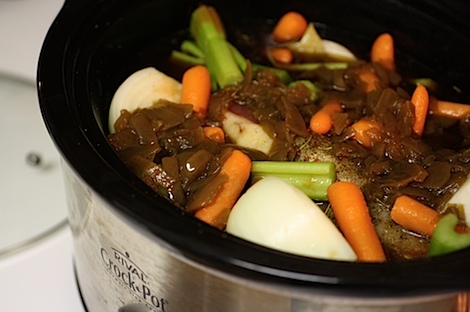 All ingredients in and ready to cook up. We let this 2.8-ish lbs roast go for about 5 hours on high while we ran errands and what not. Slow cookers definitely help your day be more productive since you save cooking time.
5 hours later (and I cooked a rice cooker full of brown rice to go with this at about 4 1/4 hours in)…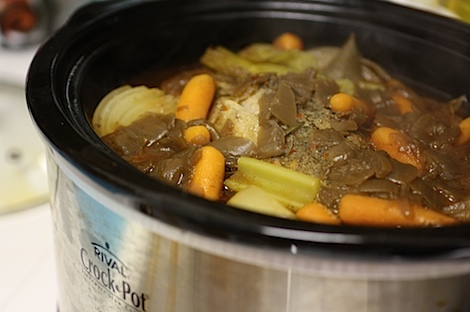 We had a big steamy crock pot full of delicious Sunday dinner.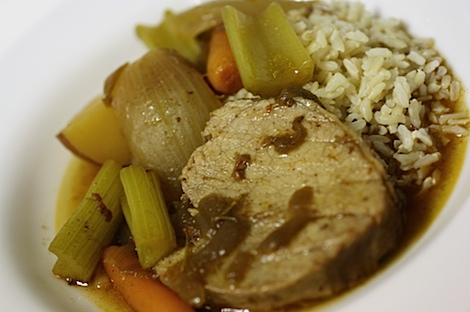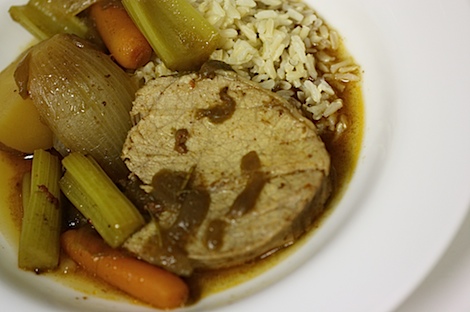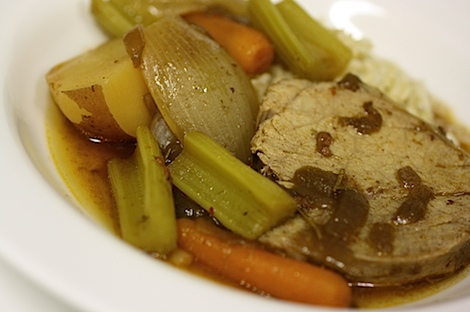 Oh-so-good! This is a classic in our house!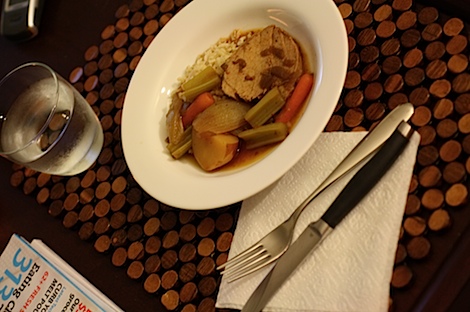 Super yum!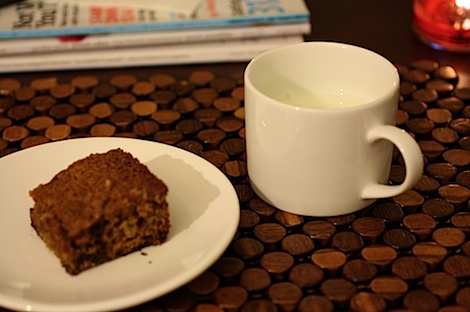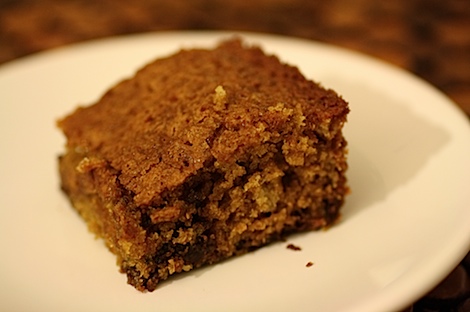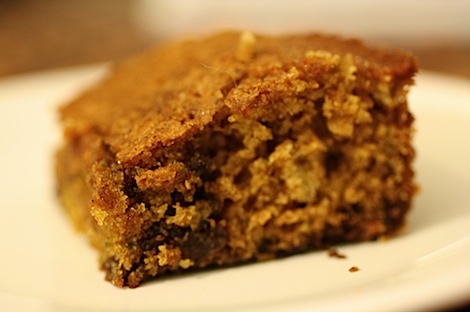 Dessert was pretty amazing, too! I enjoyed another piece (or two) of my VeggieGirl-esque Dark Chocolate Dream blondies. So hard to resist eating them ALL in ONE sitting! I managed…barely.
Do you have a traditional Sunday dinner? Roasts aren't one for us, but I know a lot of people do them.