Sorry for being MIA, but I've been cramming for the AFAA this past week…phew! It's been a long week.
Taking things baaaaaack a bit…
One of our zumba head instructors, Sara, was kind enough to have a study session for some of her zumba girls this past week. She had us over for dinner and to help us with our studying. Here are some photos from our study session: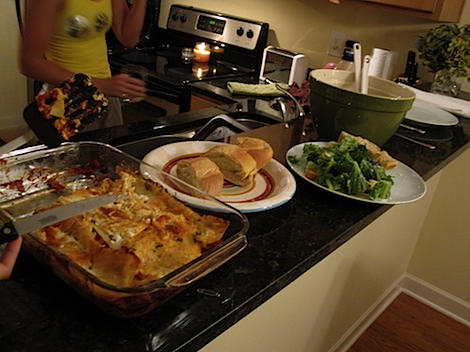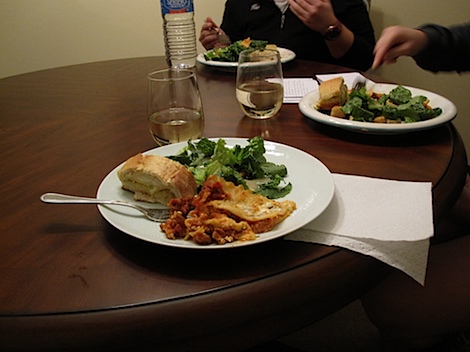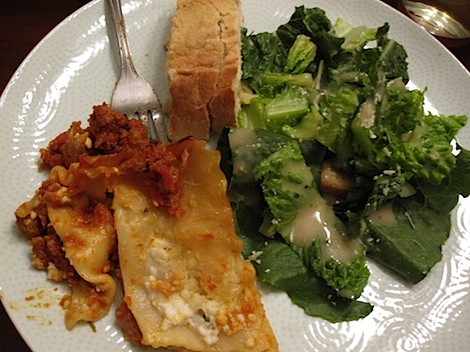 Yummy lasagna, caesar salad, and garlic bread.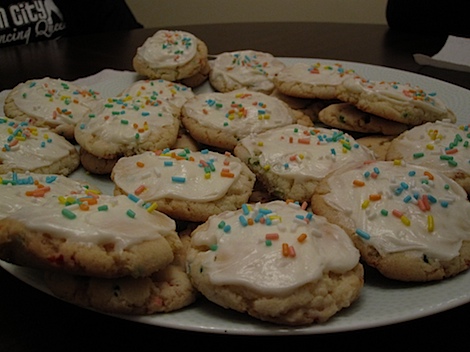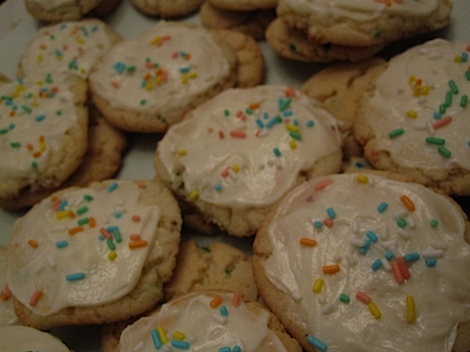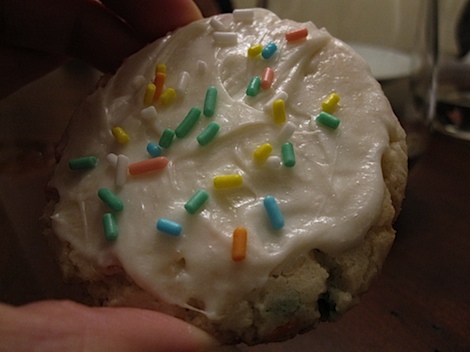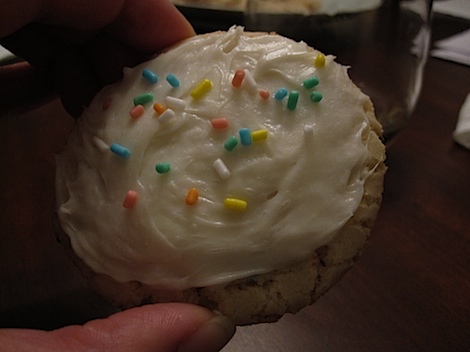 And let's not forget dessert. I had 2 of these delish funfetti sugar cookies with frosting and sprinkles.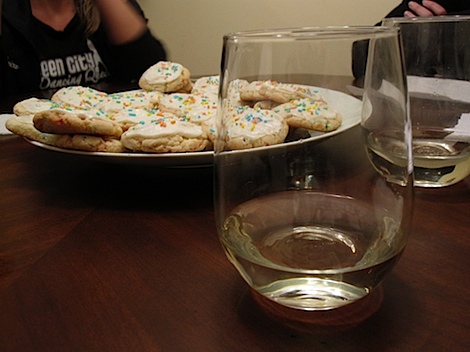 A little vino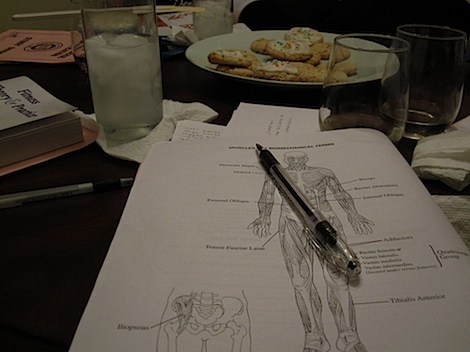 Muscle man! The muscles were very important because they're on the exam AND because you have to do demonstrations for strength and flexibility moves for the muscles when you do the practical part of the AFAA primary exam.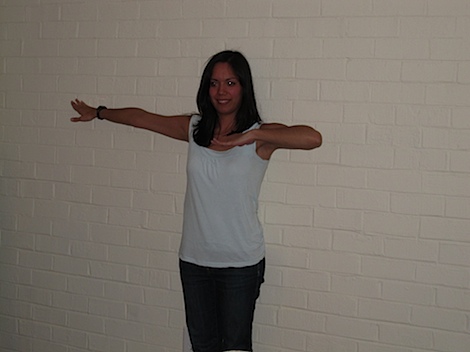 Getting pointers on my merengue for my individual presentation.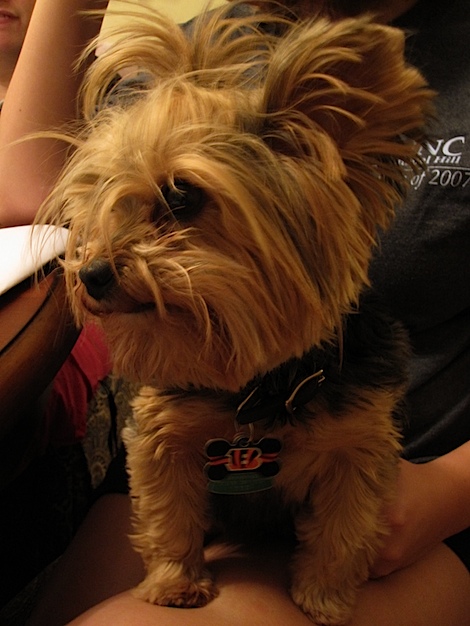 Soph dog was our mascot for the evening. She's so cute with her little hair-do!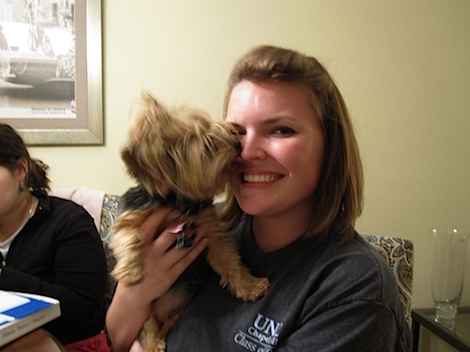 Soph loves Megan!!
The study session was awesome and I'm so thankful to Sara for taking the time not only make us dinner but for taking the time to help us prepare for the AFAA.
THANK SARA!!!!!!!!!!