After the suuuuper long Saturday I had yesterday, I definitely slept in again.
By the time I woke up, I was needing coffee and something good to eat for breakfast.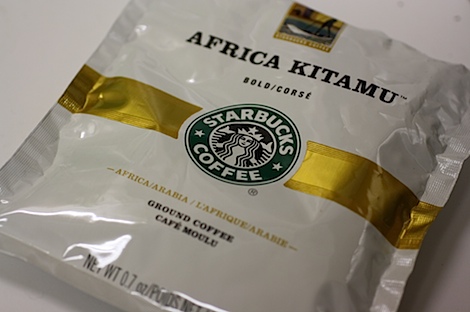 Hubby brewed this bag of Starbucks Africa Kitamu coffee he brought home from his trip to DC.
For breakfast, I decided to do French Toast with a TWIST!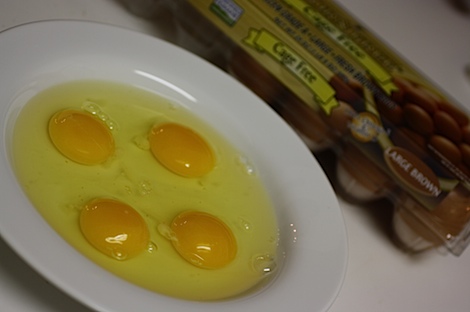 I used some cage-free eggs to make my custard.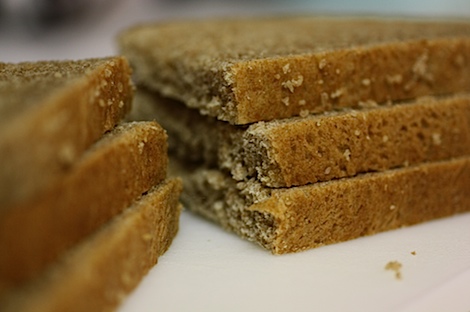 I used some Great Harvest Honey Whole Wheat bread that we've had around for a few days.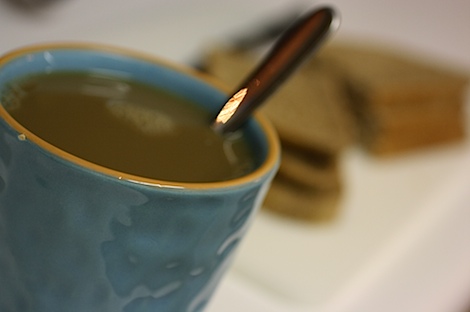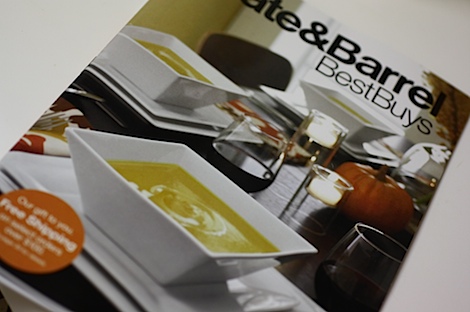 I sipped on coffee and browsed my new Crate and Barrel catalog whilst cooking up breakfast.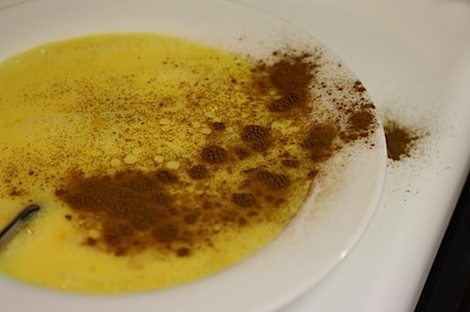 Got a little crazy with the cinnamon.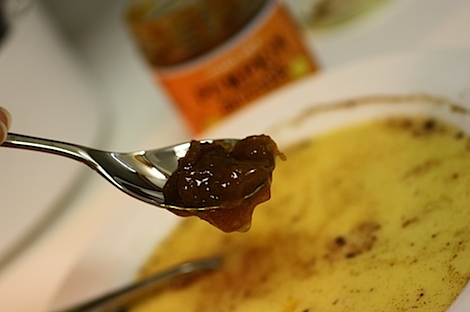 My secret ingredient – Trader Joe's Pumpkin Butter – this plus the cinnamon gave the French Toast a really great fall flavor.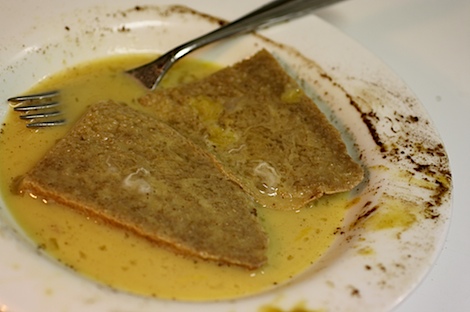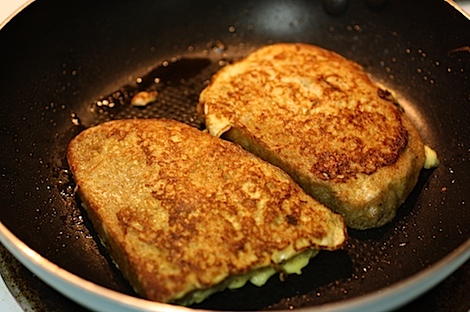 French toast is MESSY!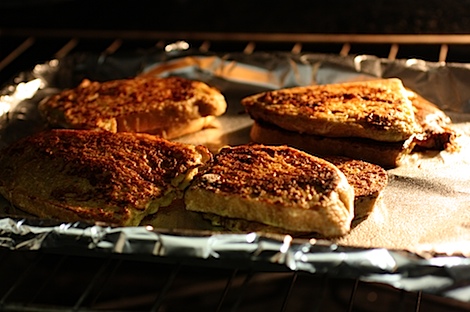 Since I still only have my tiny non-stick pans (hope to remedy this once we're in the house), I could only cook 2 pieces of French Toast at a time. I kept the cooked pieces warm in the oven on 250 degrees F.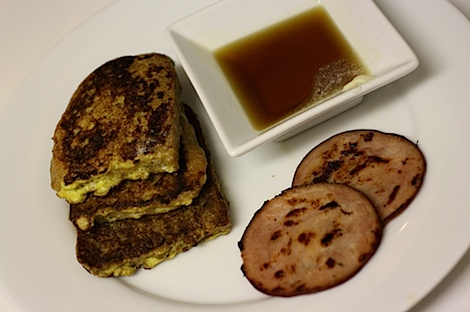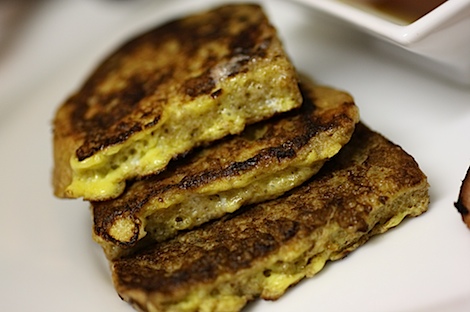 Breakfast is served! With the Pumpkin-Spiced French Toast, I also had some more Canadian bacon and some maple syrup warmed up with some real butter.
After brunch, I did some serious packing. We loaded up 1 1/2 cars worth of boxes and stuff and headed over to the house to check out our newly refinished hardwoods. We can't walk on them till Wednesday so until then…we wait.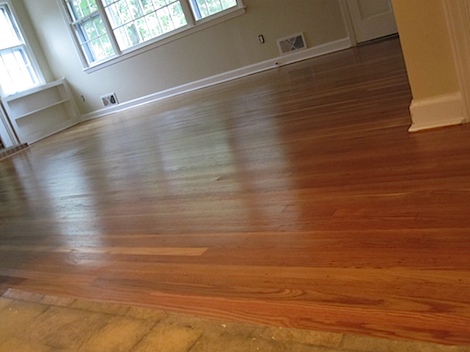 I think they look GREAT, though!
After checking out the house, I headed over to my new favorite grocery store – Earthfare! I was hungry for a snack and lucked out by filling up on samples in the prepared food section. I really was picking out stuff to eat for the week, so I wasn't just eating their samples for nothing.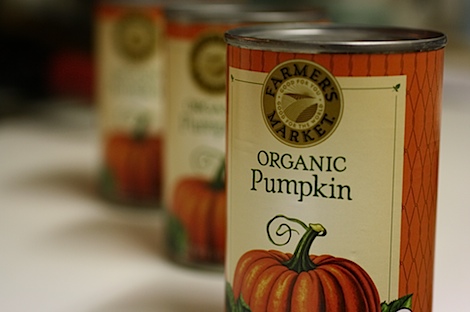 Earthfare had their organic pumpkin on sale – 3 for $5! I normally try to get rid of stuff in my pantry when I'm getting ready to move, but I couldn't pass on this deal. I got 3 cans. I'll just have to move them…it will be worth it.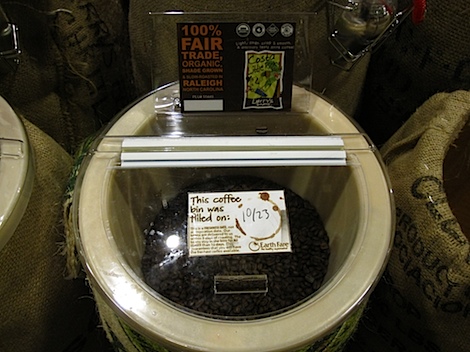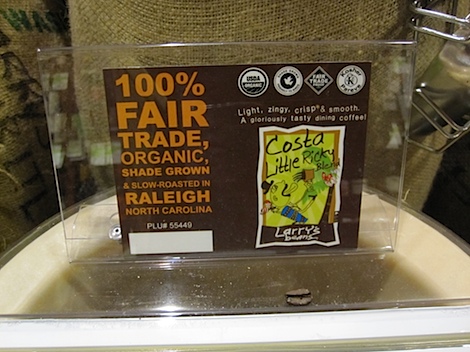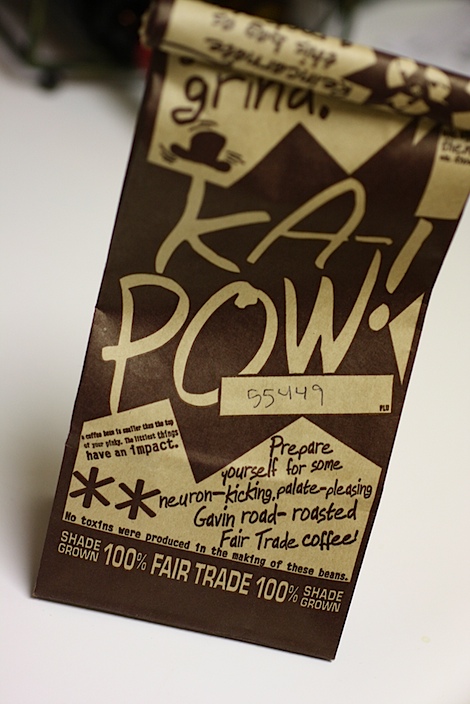 We are also out of coffee. I didn't want to pick up a big bag only to turn around and have to move it, so I just filled a bag up with enough to get us through a couple days. I decided to try a fair trade coffee by Larry's Beans in Costa Little Ricky blend, which comes from Raleigh, NC. I wonder if they do tours? I'd love to check them out next time I'm visiting my MIL.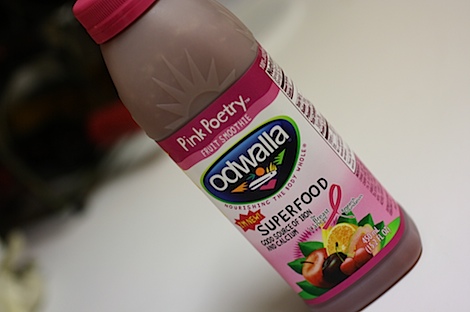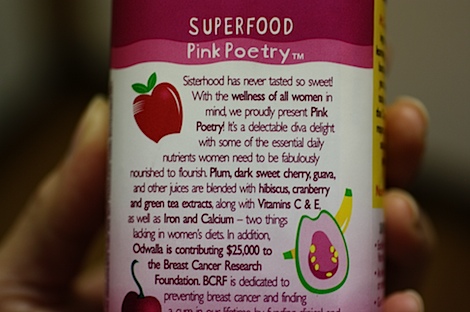 I tried a new Odwalla flavor – Pink Poetry – Earthfare had $1 off coupons in the refrigerated section. Looks like it's got some good stuff in it.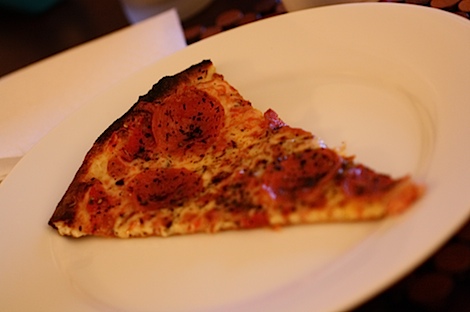 Hubby brought home some pizza from our fave local pizza place – I had some bruschetta, 1 slice of pepperoni and 1 slice of cheese with a wee bit of coke.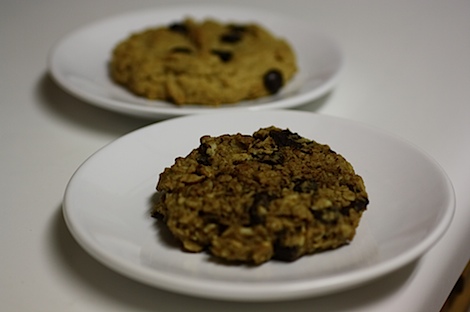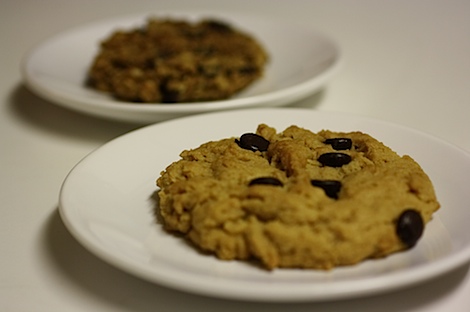 I picked up a couple treats for hubby and myself: 1 peanut butter chocolate chip cookie (for him) and a whole wheat chocolate chip cookie (for me). Look at that close-up!
Delish!
Phew, this has been a whirlwind weekend, but a GREAT one! Guess I need to rest up for the big MOVE! G'night!