What a day it's been today!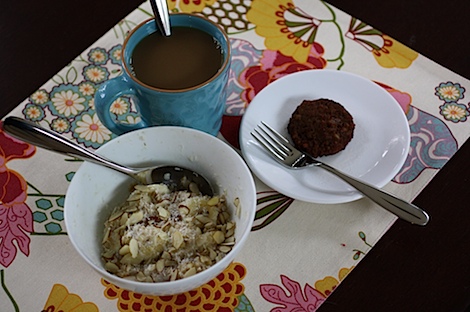 Things seemed to start out ok – yummy breakfast: coffee, oatmeal, Morningstar "sausage"
Oatmeal pre-cooking ingredients:
1/4 cup oatmeal
1/2 cup skim milk
pinch flaxseed
Microwaved 1 minute, stir, 1 minute
Post-cooking:
1 sliced organic banana (stirred in)
sliced almonds, on top
sprinkling of unsweetened organic coconut flakes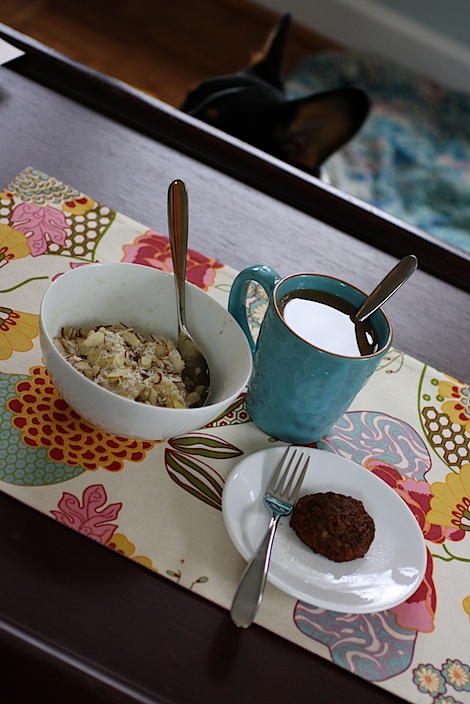 Check out Bailey's ears floating around in the background like shark fins! lol
I was thoroughly enjoying my breakfast when I realized that I was running late!
I threw the rest of my oatmeal in a plastic cup and downed it on the way to work (carefully, of course!)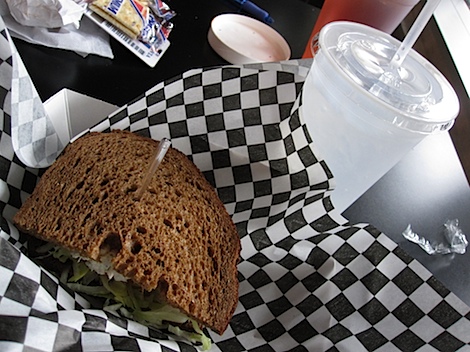 I had 6 hours of meetings today. Only 1 of them was an in-person meeting and luckily, we managed to turn our meeting into a working lunch (since we didn't need computers) so we could both eat. Good thing we did that or I may not have eaten at ALL!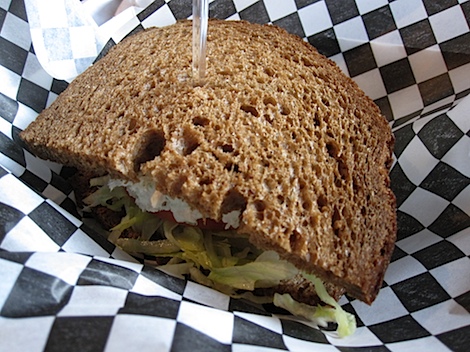 I had a 1/2 chicken salad sammie on pumpernickel with lettuce and tomato.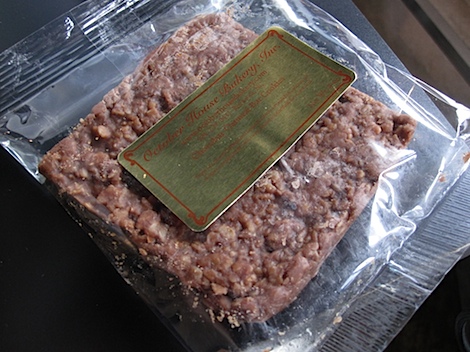 I also picked up this Oatmeal Chocolate bar thing as an impulse buy when they told me I had to charge a minimum of $5 (and my half sandwich was well under). Guess that's what I get for not keeping cash on me!
I ate about 1/2 of this over lunch and another 1/4 as an afternoon snack. The last piece I gave to hubby.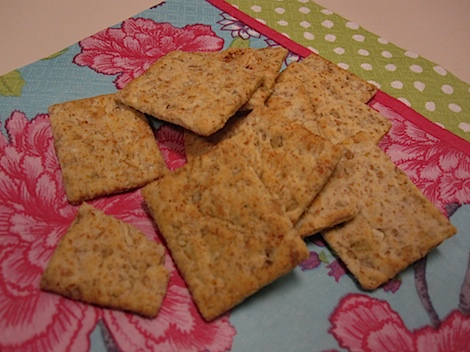 Kashi crackers for an afternoon snack.
After work, I looked at cabinets with hubby…yes…AGAIN. One day we'll actually order some.
After cabinet shopping, we got Mexican for dinner!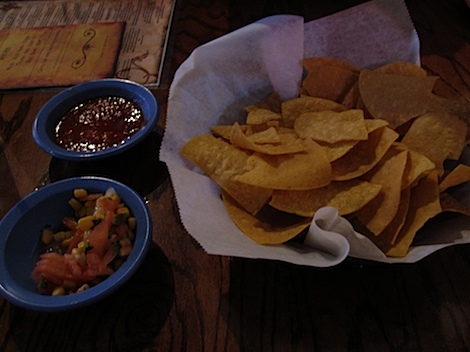 Tortilla Chips and 2 salsas. Hubby and I have decided to not get refills on our chips because every time we do, we overeat. We declined a refill tonight and I think it was a wise decision (even though I kind of wanted more). I knew we'd have plenty of food coming later.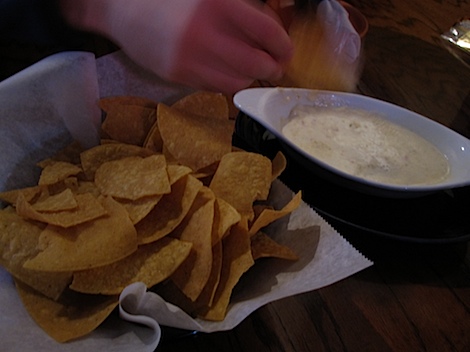 The cheese dip made that decision hard, but we stuck with it.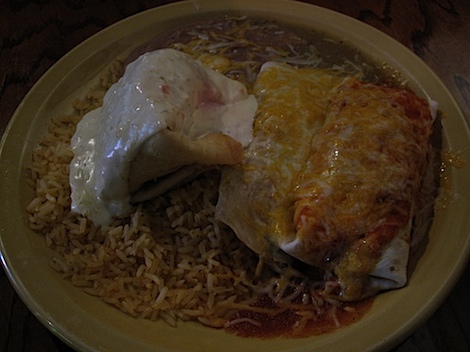 Hubby and I split a chicken chimichanga, chicken enchilada, and beef burrito.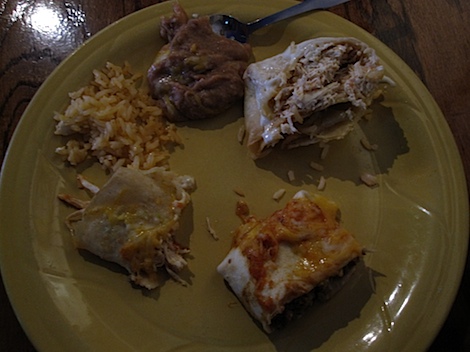 My portion – it was just the right size!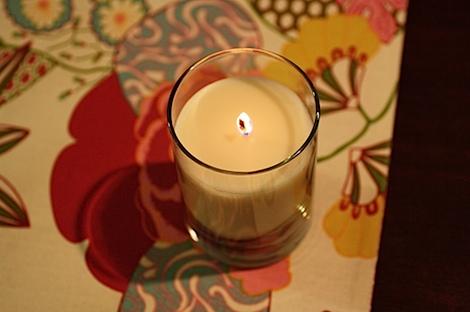 I stayed up too late blogging last night and I am feeling pretty exhausted right now. I burned a candle tonight to help relax.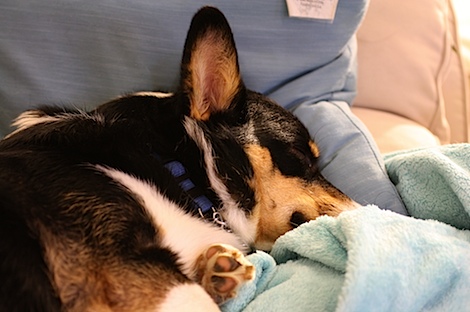 Bailey looks like how I feel. Sleep…that's what I need right now!
Flaunt It Week Continues
But first…let's take a look at our ladies who are helping spread the positive word with Flaunt It Week!
Flaunt It Week participants today:
Thank you ladies for participating and inspiring others!
Remember, Flaunt It Week (click for details) is not about arrogance – rather it's everything to do with allowing yourself to feel confident. So, instead of finding something to nitpick about yourself, find something to love and flaunt it!