I got to work from home today, so I took the opportunity to try something new for breakfast.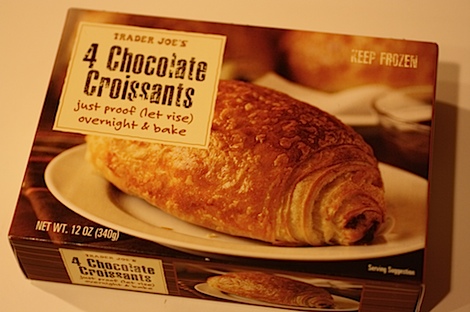 I've been eyeing these chocolate croissants at Trader Joe's since the first time I saw them. I am a bit of a pastry snob (I think anyone who's had an authentic French pastry IN FRANCE would be), but I wanted to try them anyways.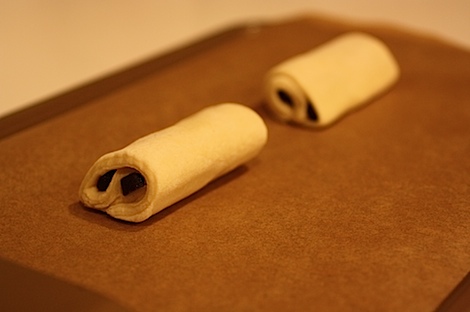 I set 2 croissants out overnight, per the directions.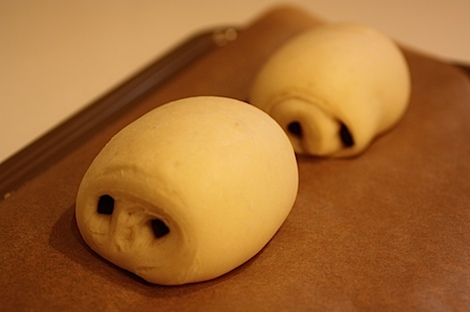 By the morning they were HUGE!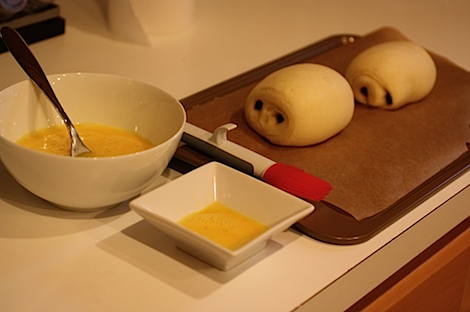 I knew I wanted to brush my croissants with egg wash so they'd get nice and browned up, but I hate how much egg gets wasted when you're only baking a couple things at a time.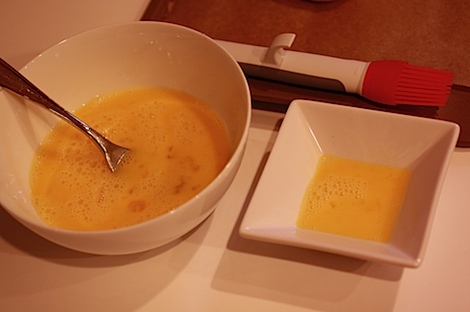 So, I decided to make scrambled eggs to go with my croissants. Instead of whisking 1 egg to do the wash, I whisked 4 eggs for me and hubby to share and then poured a tiny amount into a separate dish to brush my croissants.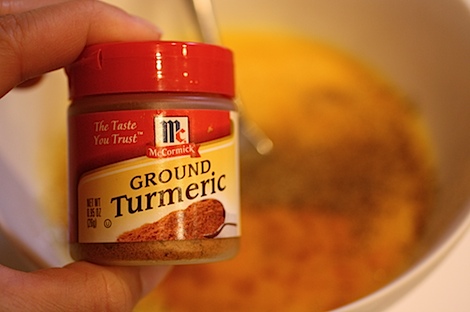 When I was ready to start on the scrambled eggs, I added some seasoning – salt, pepper and turmeric for extra nutrition. You can read more about turmeric here from one of my past food challenges.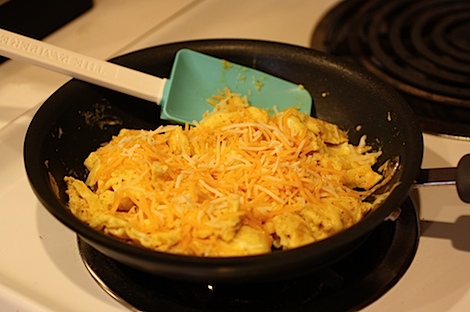 I also got to use some more of the cheese hubby and I opened for our chili and chipotle chicken soup earlier this week. I hate wasting food, so it was nice to use more of the leftover cheese up.
I used to love my eggs scrambled best but I'm really feeling fried eggs lately. The bonus of fried eggs? I don't feel the need to top them with cheese when they're fried.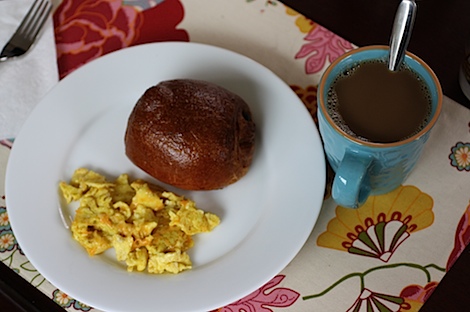 Yum-o!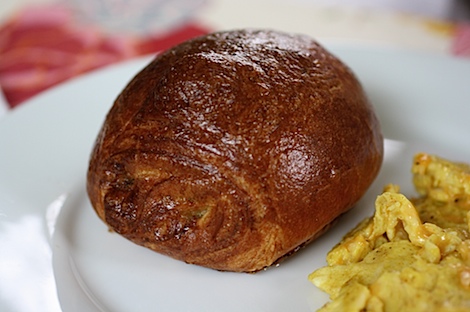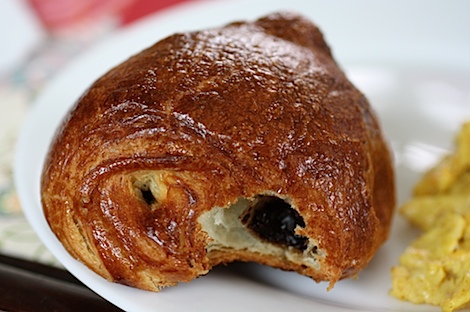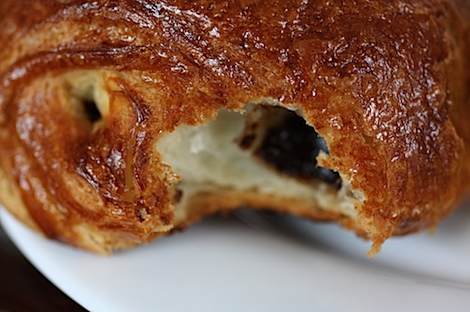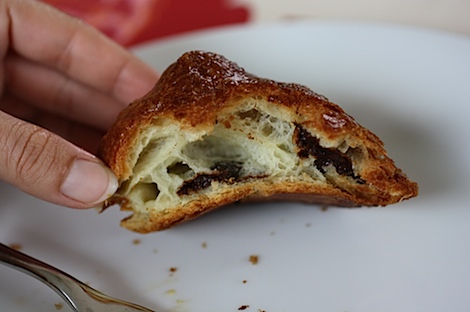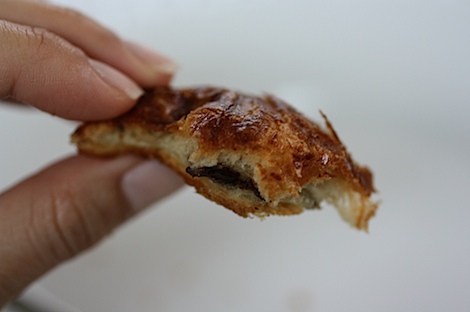 Going, going….GONE!
I have to admit, though the croissant was pretty tasty, I don't find it as satisfying as a good whole grain breakfast like oatmeal or WW toast.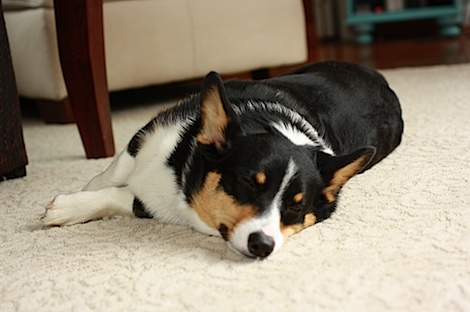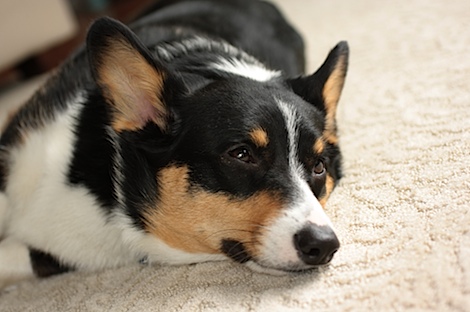 Bailey slept the day away while I worked.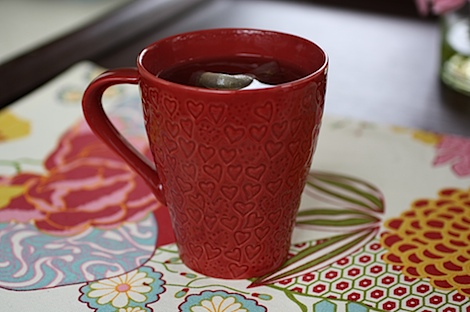 I had some nice Celestial Seasonings Lemon Green Tea in the afternoon with some local honey.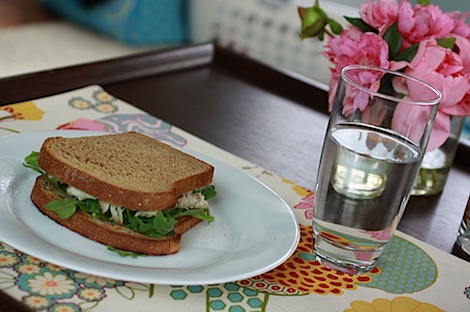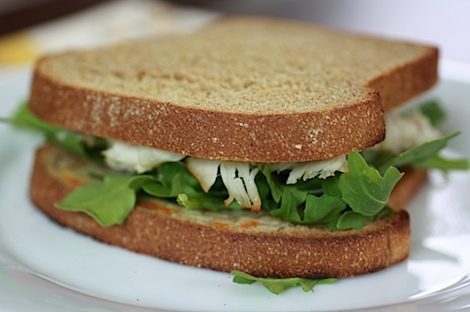 Oven-broiled turkey sammie for lunch: hickory smoked turkey, muenster, and aruuuuugula.
How good is arugula? I LOVE it!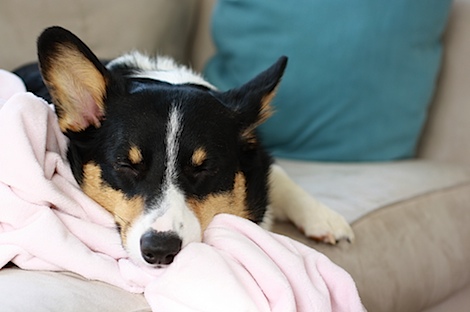 More sleeping for Bailey.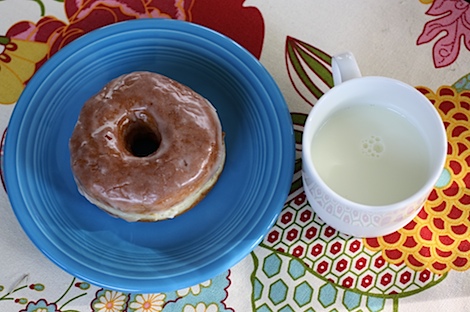 Hubby picked up another treat for me today when he was out running errands – a donut from our fave local bakery. I think he's trying to fatten me up!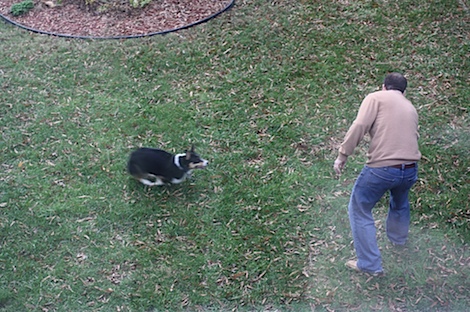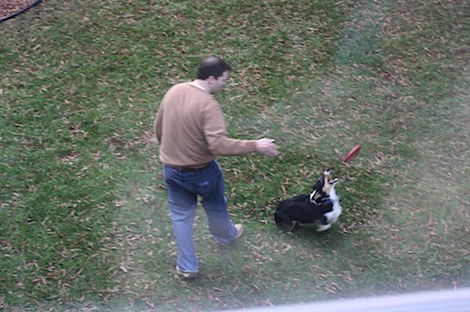 Hubby played with Bailey out in the backyard. Those boys are having so much fun back there! I am never home to play with them and today was too busy with work to join them. Maybe next time?
By the end of the work day, I was ready to pull my hair out. I'm soooo ready for a vacay! How bout you?
I'm hoping to work up an appetite for tomorrow with a great workout tonight. What are your pre-Thanksgiving plans?