After my fun bloggie dinner outing, I came home to veg on the couch with my WIP: an amigurumi bunny.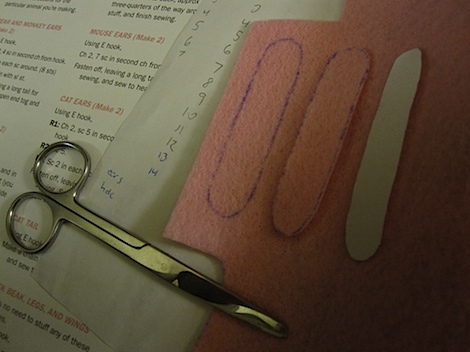 I had completed the body, head/face and only needed to make 2 arms, 2 legs, and 2 ears.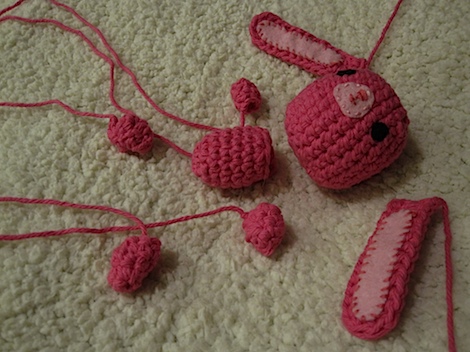 Once I had all the pieces done, I just had to assemble.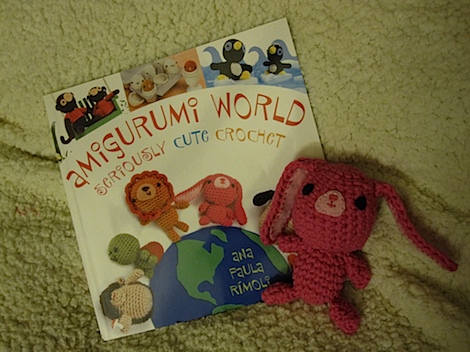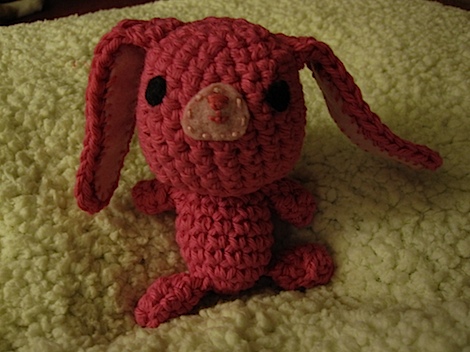 Voila! My MIL named her Betty.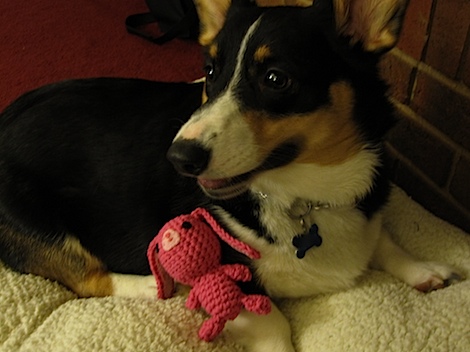 Betty proved to be very adventurous and promptly started exploring.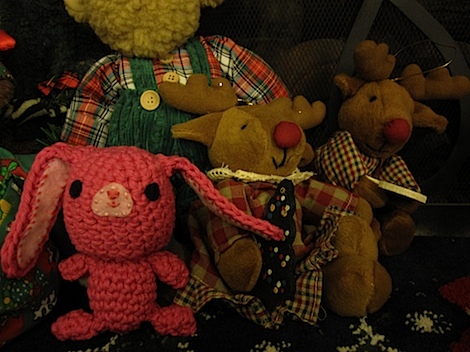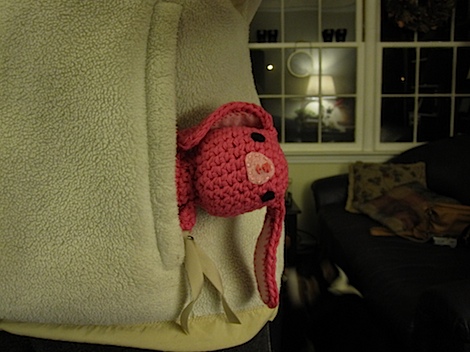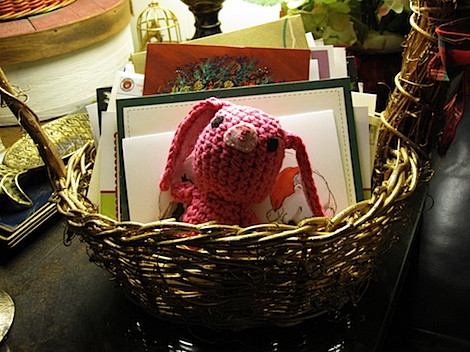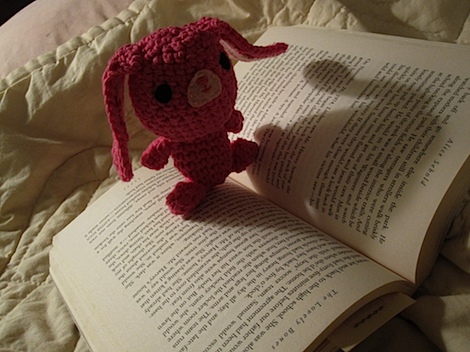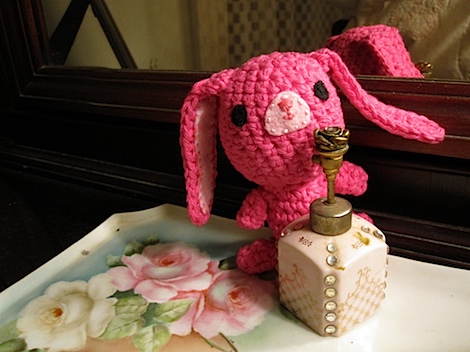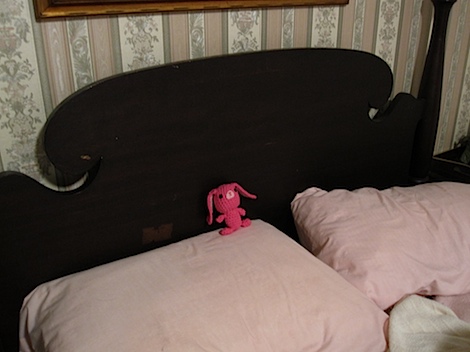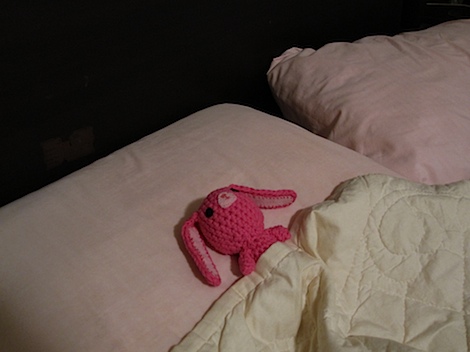 Since it was late, Betty didn't get very far before wanting to be tucked in.
But, in the morning (this morning), she was up early and moving about.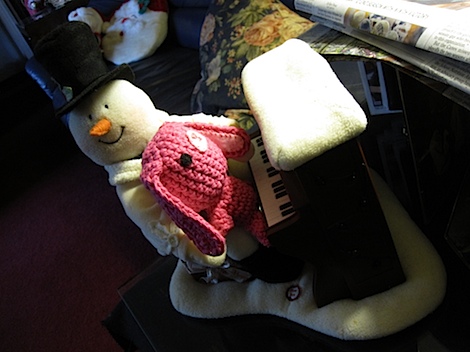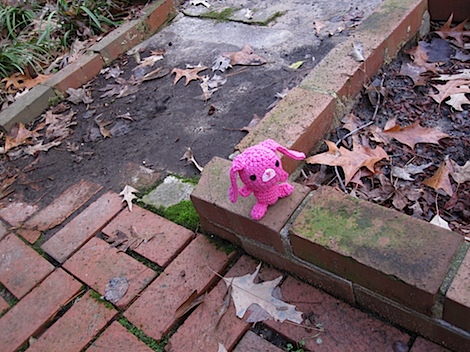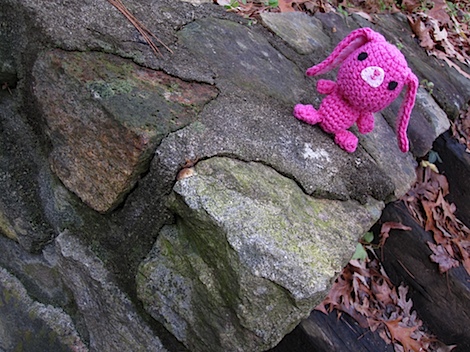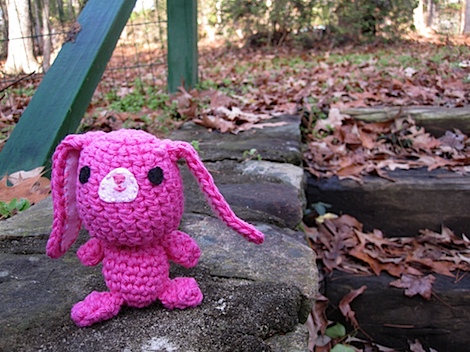 I finally found her outside and tucked her away into a gift bag to be opened later.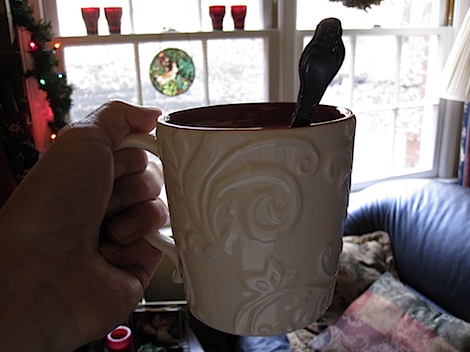 I enjoyed some coffee in a mug hubby and I gave his mom. They are from Starbucks and have a pretty, bright red finish on the inside.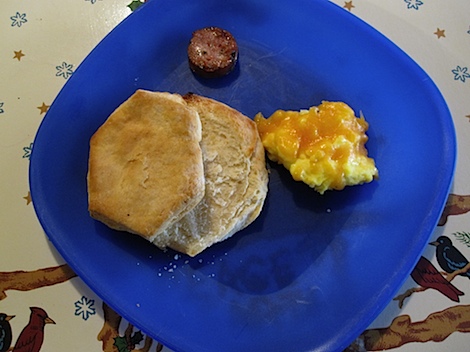 I had plans with hubby's fam (his sister and her fam drove in late Christmas night from out of town) to do a lunch later, so I kept breakfast light with an egg and cheese biscuit and piece of chicken sausage.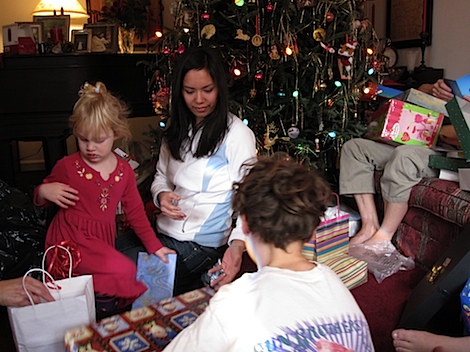 Post-breakfast, we had another round of gift-opening for hubby's sis' fam.
Betty found her new friend, Cami (in the red dress), and will be going home with her.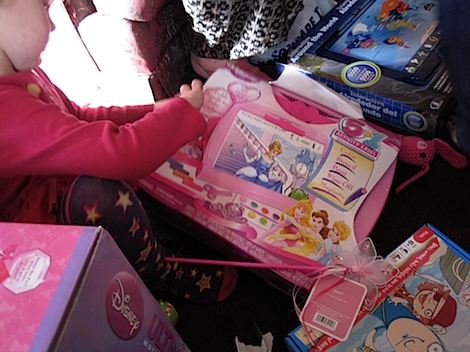 Yay presents!