Hello friends!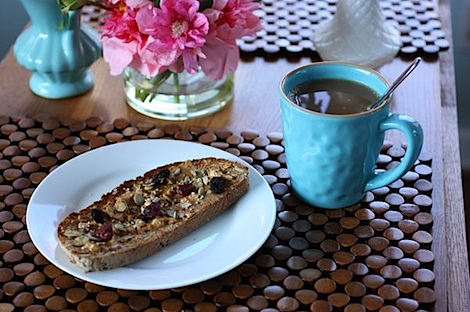 I've been staying up late and waking up late and thereby missing my morning oats! *sad face*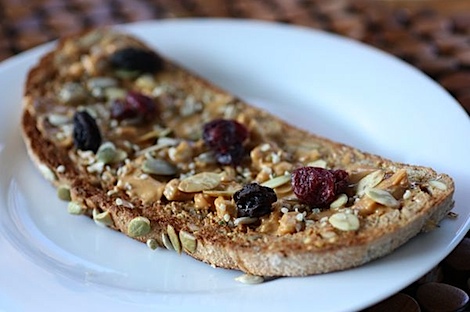 Luckily toast saves the day…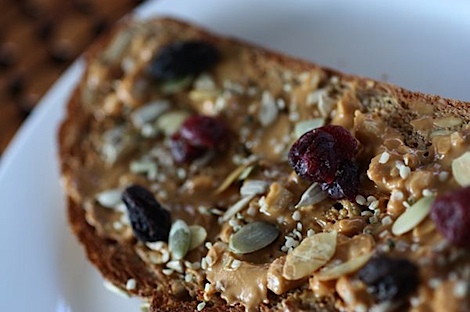 Power Toast that is!
I toasted up some Great Harvest Dakota bread and added:
Earthfare fruit & nut mix (cranberries, raisins, sunflower seeds, pumpkin seeds)
and of course HEMP SEEDS! (have you tried these yet? you should! they are good for you)
I tried taking some photos for photography class homework, but it was a bit of a fail. I thought the downtown area would be nice and photogenic. It was, but I was supposed to be taking photos of the same object in the sun at different times during the day. After I took my first shot, when I returned a couple hours later, everything was covered by shadows of big buildings, so I just have a lot of random photos now. Doh!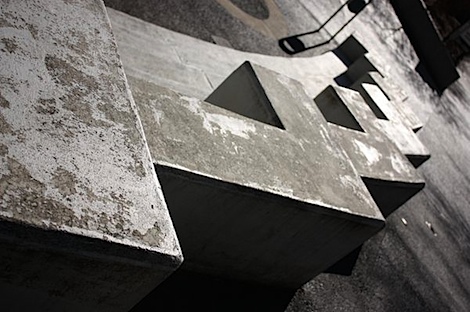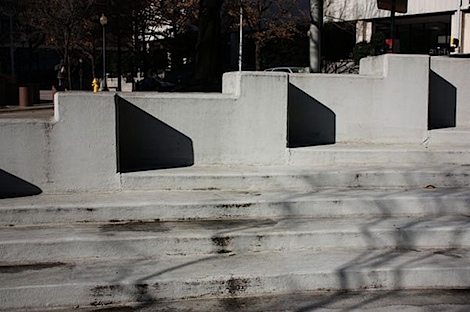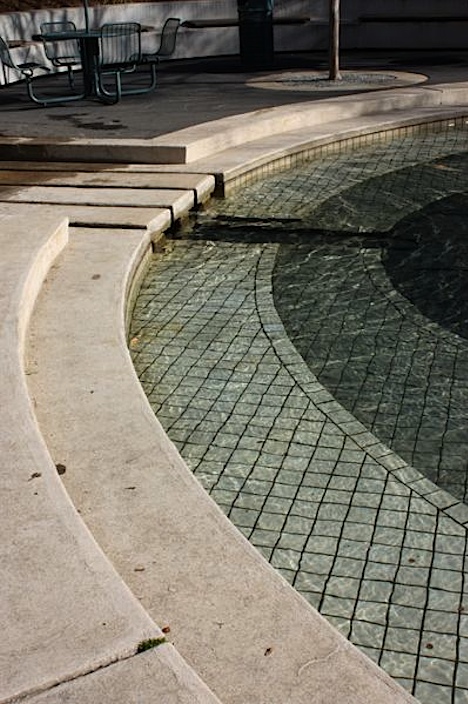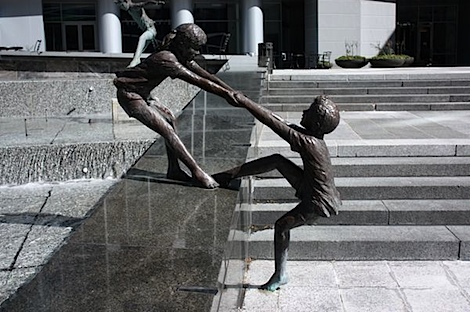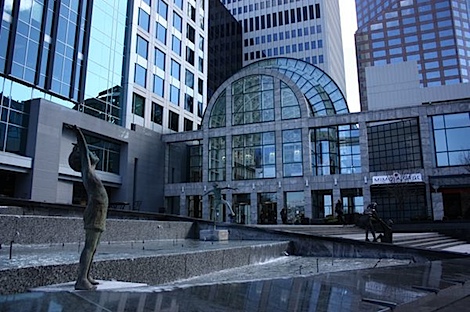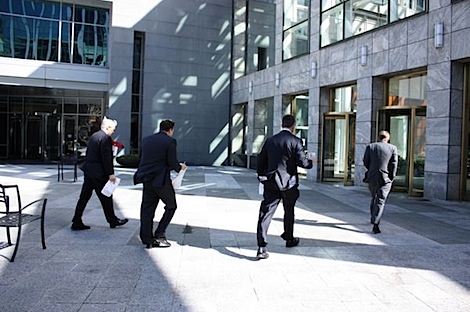 I do like this photo of the businessmen walking into this building. They were all matchy-matchy in dark suits, red ties, and shiny shoes. So uptown!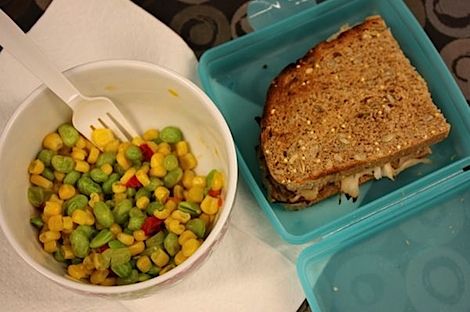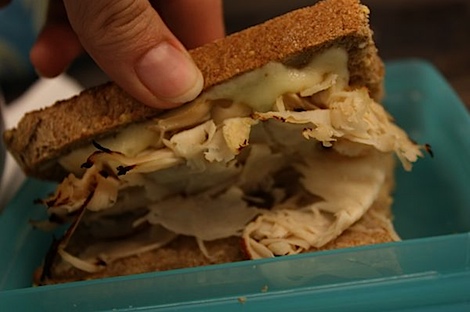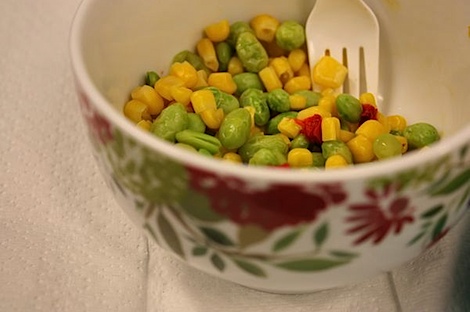 For lunch I had a toasted turkey sammie and some Trader Joe's soy-cuttash. I learned my lesson about attempting to find veggies uptown, so I've decided to start keeping some frozen in the freezer at the office when I don't have any fresh around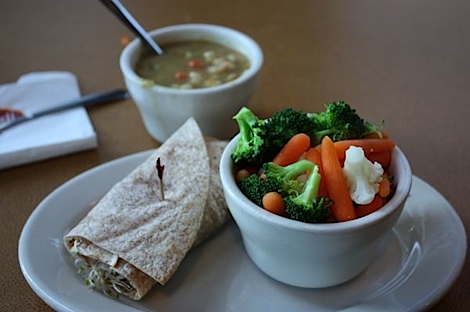 I had a repeat of dinner of sorts. Jason's again…all alone…again.
I'd been feeling tired all day at work, but I thought I just didn't get enough sleep. Towards the end of the day, I started wondering if maybe I'm coming down with something…ick!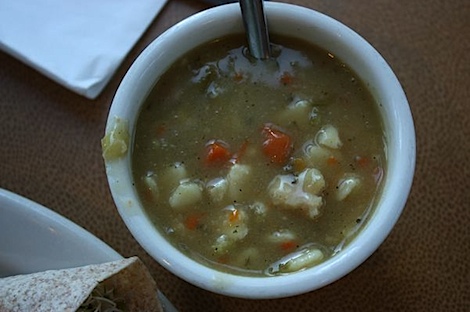 I decided chicken noodle soup sounded good and got a half turkey wrap and steamed veggies to round out dinner. Unfortunately, I didn't care much for the soup. It was perfectly fine, but I like my chicken noodle soup really brothy and this soup was almost thicker like chicken and dumplings. I also still think my usual is the best combo.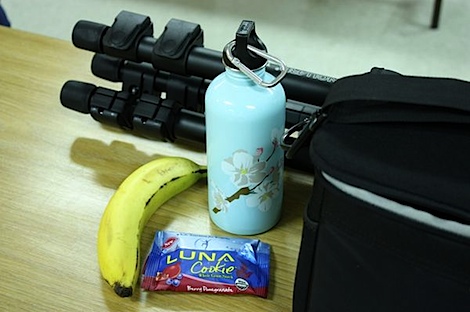 Then, I headed to photography class with snacks ready.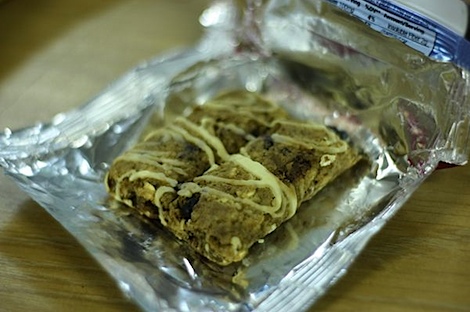 A Luna Cookie in Berry Pomengranate (scored this on clearance at Earthfare for $1)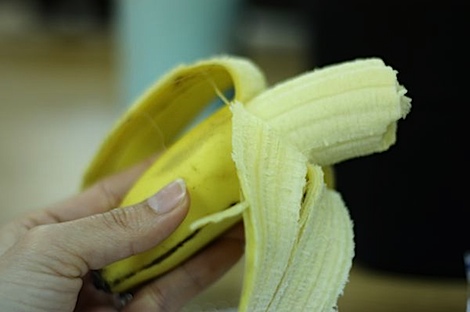 And a banana.
We started class by sharing photos on our camera. Since I had today's food photos on there, I ended up showing and talking about them, too, in addition to my homework photos. It's times like these that I remember how unusual our healthy eating habits are. The class asked about my Power Toast and I had to explain what Barney Butter was. I think I really lost them when I said "hemp seeds." hahaha. But who knows, maybe there were some foodies in the class that knew exactly what I was talking about? The good part was they seemed pretty interested. 🙂
Tonight in photography class we learned about white balance. I've been using white balance for awhile – mostly daylight when I have natural light for photos and tungsten for when I shoot photos in my kitchen without natural light. But, tonight we learned more about the different white balance options and also about filters.
Here's a shot from class with just different white balance settings (I hope I remember in what order I tested them: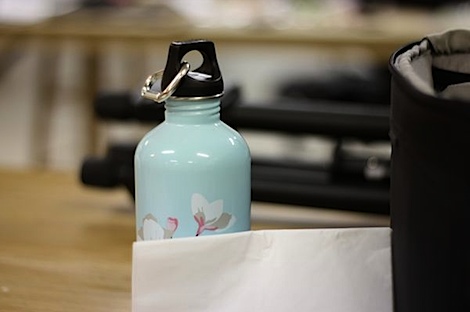 Auto White Balance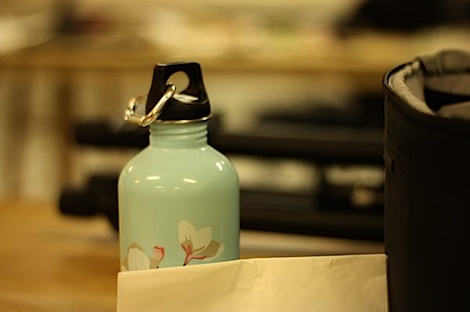 Daylight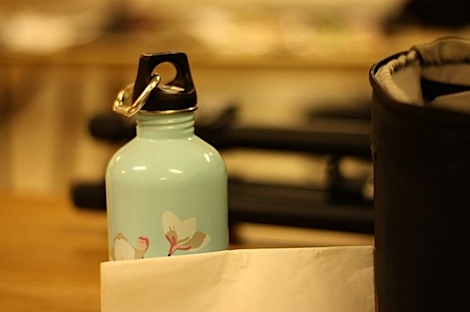 Shade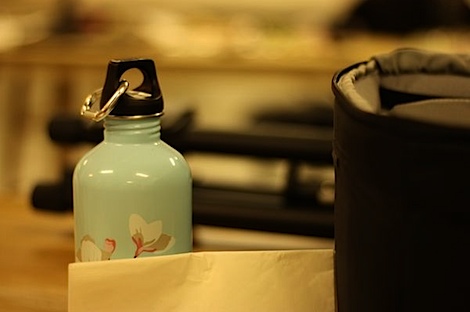 Cloudy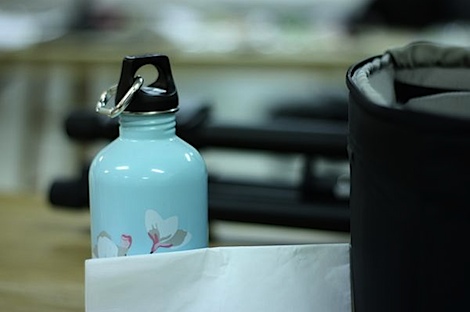 Tungsten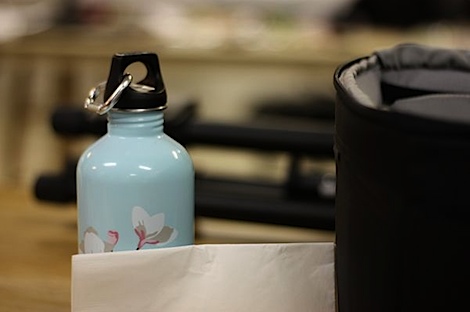 White Flourescent Light
Basically, you should select your white balance according to the light source you're using. If you're using natural light, use daylight. If you're in your office, try flourescent. Play with the options. See what they do. If you don't like your photo, adjust. And maybe for fun, try setting a white balance option for artistic purposes.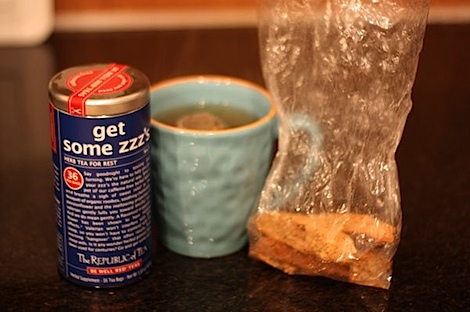 I am currently sipping some Get Some Zzz's Tea. I hope I'm not coming down with something, but I guess that's what you get when you work yourself into the ground. Oy! lol
I also polished off the last of Fran's almond anise nibby biscotti tonight. *sad face again*
Since I'm out of Fran's deliciously addictive biscotti, I need to:
A: Buy Fran's book so I can make more biscotti myself
B: Plan a trip to NYC so I can take one of her classes
C: all of the above
I'm voting C, but we'll see how the house budget goes.
Cool Stuff
Till I either go book or plane ticket shopping, check out Fran's web site. I am extremely honored that she is using some of my photos on her web site (click to view)! How cool is that! She even added me to her link list! Wow…just wow! 🙂 Thank you Fran!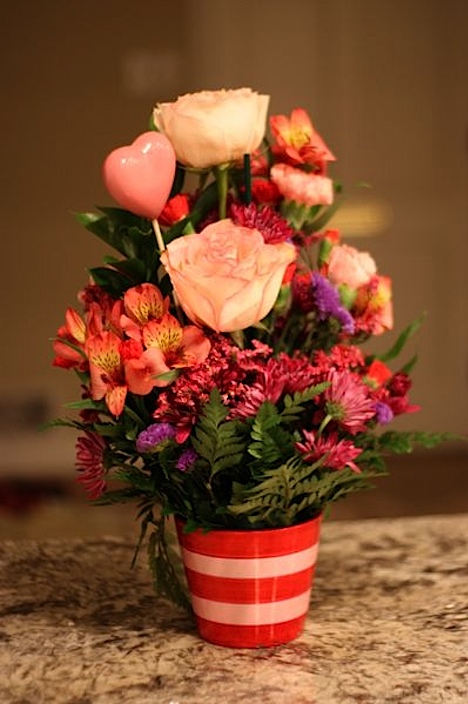 Also, just LOOK at these beautiful flowers hubby dropped off for me at work today. Aren't they gorge?! He said they were an early Valentine's Day gift. Aww…
Love you hubby! <3
Reader question: What's your favorite valentine's day gift? And/or, what is your dream Valentine's Day gift?