While dinner slowly roasted in the oven, I held a photo shoot for my yummy baked goodies from the wonderful, gracious, and uber-talented Fran Costigan, instructor at the Natural Gourmet Institute (where I will be doing a class one fine day!) and author of several cook books, including More Great Good Dairy-Free Desserts Naturally (which I'll be buying soon).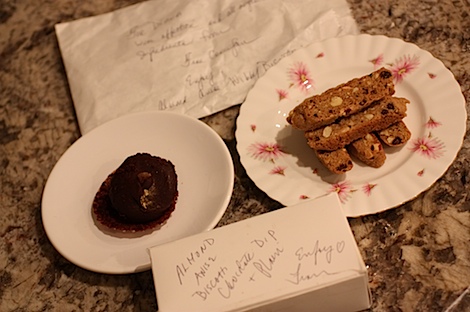 I received my most-delicious box of goodies from Fran today. I'd like to share photos of everything, but I had already gobbled down quite a bit by the time I got to the sweet treat photo shoot.
Anywho, the box came with treats galore and some sweet handwritten notes.
All the treats are organic and vegan!
In the mix:
Almond Anise Biscotti: Arebequina extra virgin olive oil variation with chocolate covered cacao nibs and some dipped in Theo 75% organic fair-traded chocolate.
Fran's Chocolate Cake to Live for Minis with Theo Bittersweet Rice Milk Ganache and with Spicy Ginger Chai Ganache.
Yowsa, no?! Just wow. And in case you were wondering, YES! Everything tastes just as good as it sounds.
Here are some photos of the goods…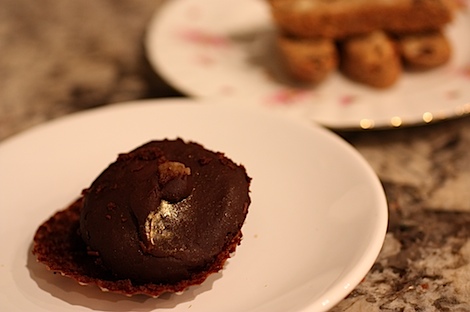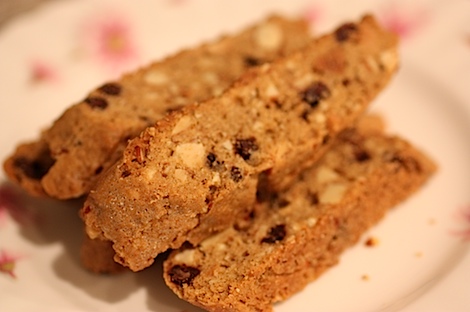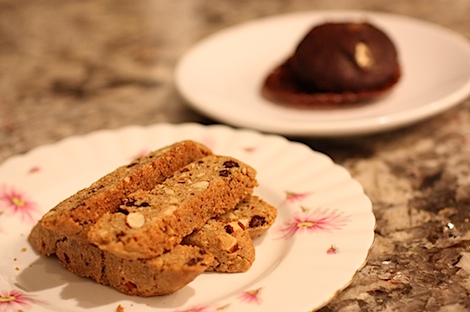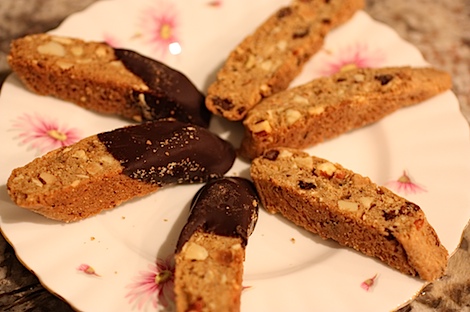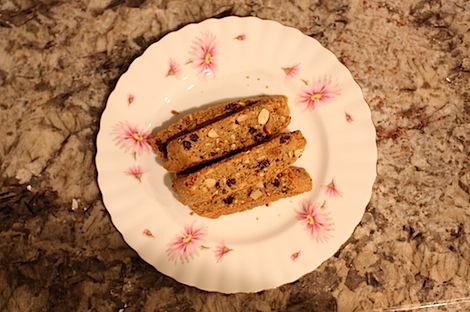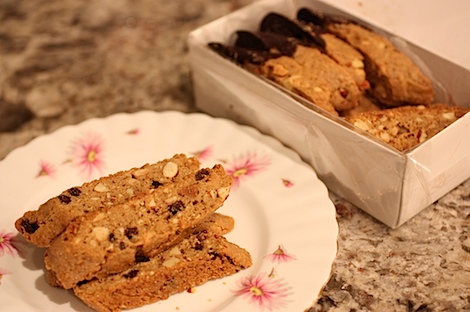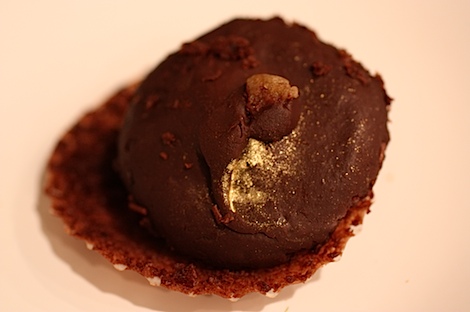 (see the gold dust!?)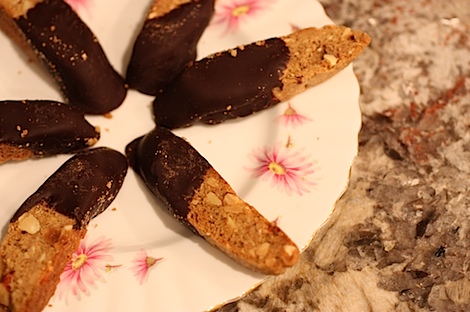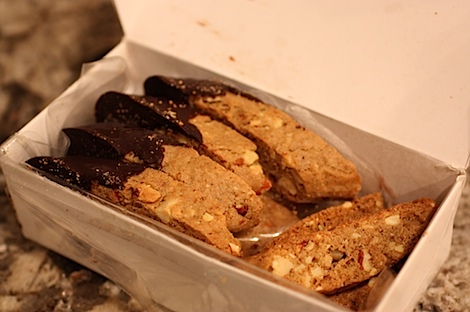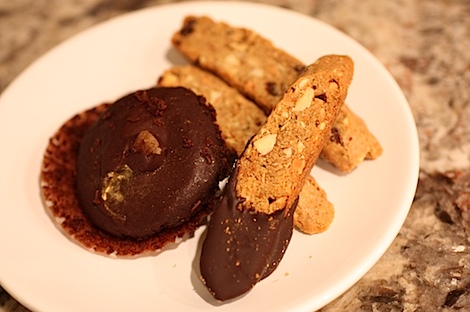 The cakes didn't last long. I've already eaten them all! 🙂 The biscotti are going quickly and are on tomorrow's eating agenda for at least breakfast and snack time, though I may sneak some extras into the day's eats.
And in case you were wondering, the recipes are available in Fran's book: More Great Good Dairy-Free Desserts Naturally.
Interested in Natural and Healthier Baking?
I don't know about you, but Fran's book seems to be right up my alley. She shows you how to make desserts healthier! And by "healthier" I don't mean low-fat or diet or using artificial sweeteners…ick, no! Fran uses natural sweeteners and good grains. I've been making small substitutions here and there both in baking (spelt flour anyone?) and in cooking (remember that Thanksgiving food challenge) already, but I'd really like to learn more! Until I can make a trip to NYC to take a class at the Natural Gourmet Institute, I'm sure I can learn a lot from Fran's book.
Reader question: What's your favorite trick to make dessert healthier?