….well, I'll get to that. First, on to breakfast!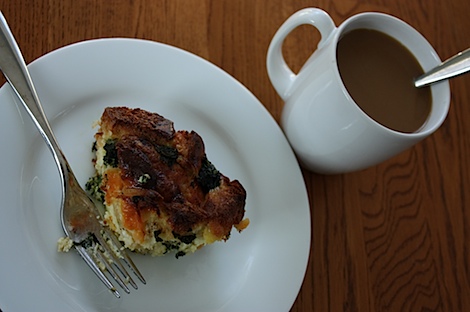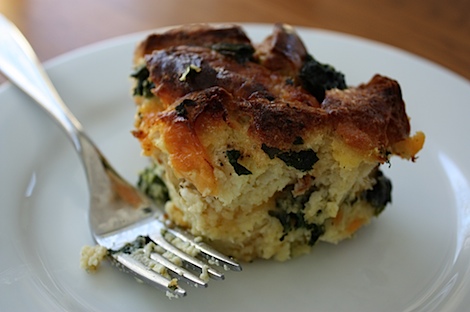 I had some leftover spinach + cheese strata for breakfast today. I love how stratas and breakfast casseroles re-heat nicely.
I had leftover beef brisket for lunch. The brisket also re-heated quite nicely!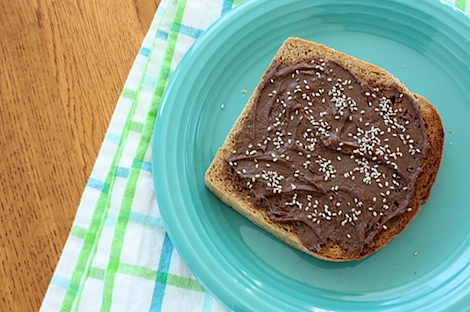 I was pretty snacky all day. I had a piece of spelt toast with Dark Chocolate Dreams sprinkled with chia seeds.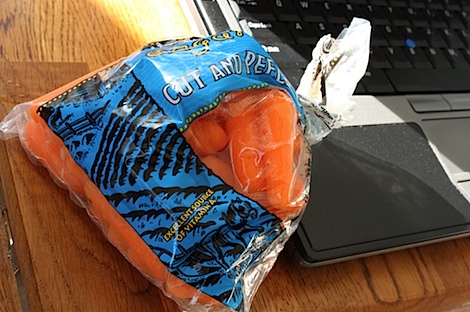 I noshed on some baby carrots.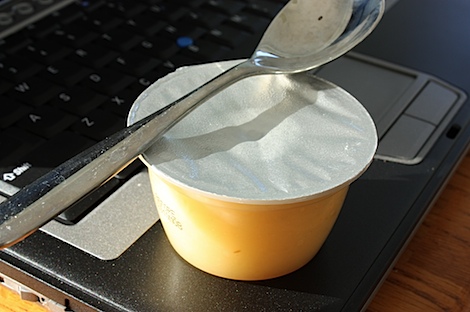 I also had an unsweetened applesauce.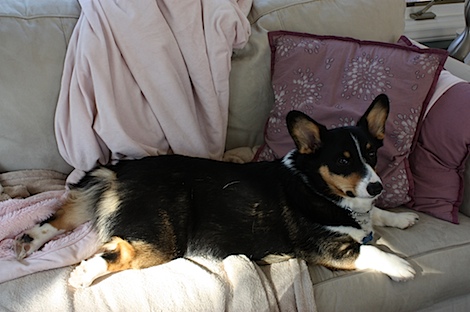 Bailey had an impromptu photo shoot on the couch today. He looked like he was posing all stretched out.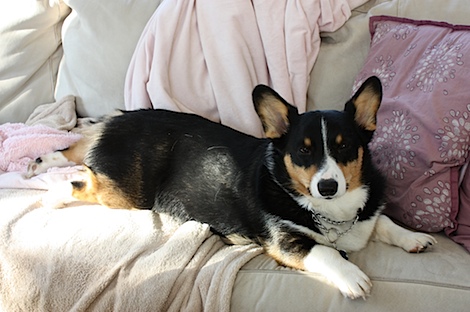 Helloooo!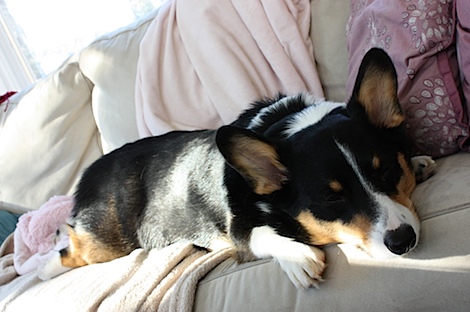 Sleepy puppy.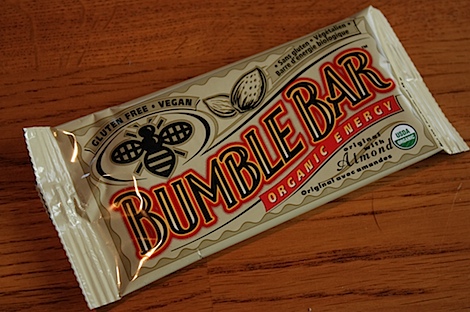 I fueled up for zumba with a Bumble Bar. I couldn't turn down the "organic energy".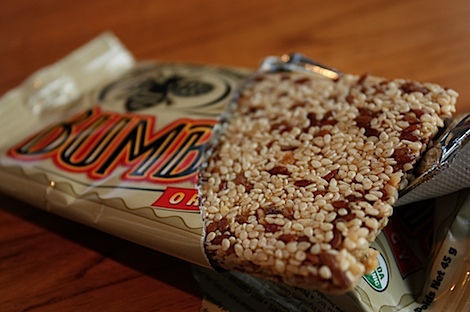 I thought this bar was pretty fab. I love sesame seeds and I also was a fan of the chewy texture. Mmmm….
I had 2 fabulous back-to-back hours fo zumba tonight! Such a good work out and so fun, too!
I was rocking out some fun new zumba wear but forgot to take a photo…doh!
Post class, I started on Day #1 of my Miss Fitness February Challenge. Ugh, I wish I had time to work out my post on that this past weekend (stupid Paypal!) but I didn't. I'll try to get it up tomorrow in case any one's interested.
And for my first dinner out – I went to…
*
*
*
SUSHI!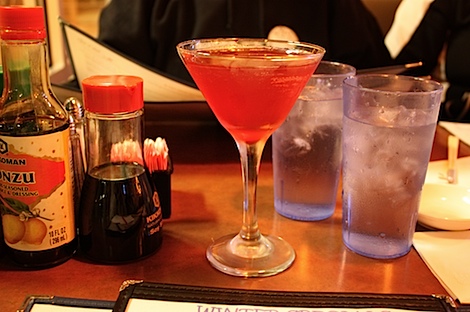 I went with my zumba girlfriends to an awesome sushi dinner out.
I started with a pomengranate sake-tini.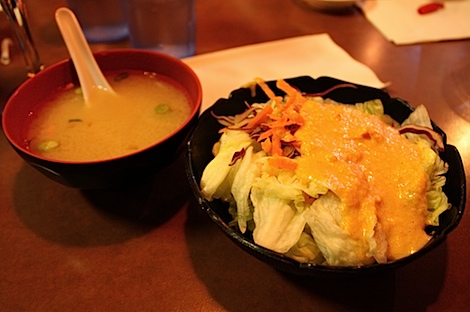 I had a miso soup and house salad with ginger dressing.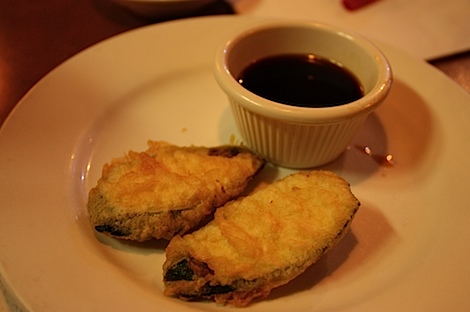 I also had some tempura zucchini.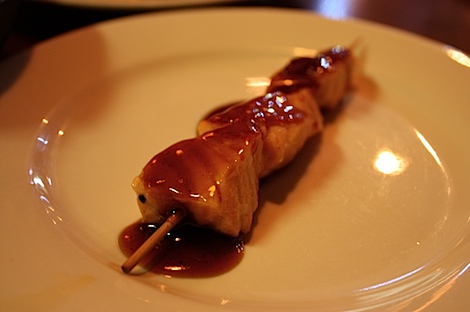 And I enjoyed a salmon yakitori.
I also had 3 pieces of California roll with masago but forgot to take a photo! Sorry!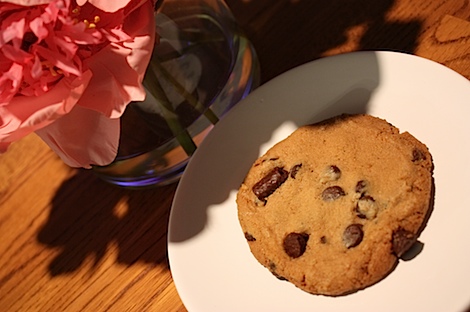 When I got home, I noticed chocolate chip cookies on the stove. Hubby had baked ups some of those break and bake cookies while I was out and about.
I couldn't resist enjoying one, though I did re-heat it in the oven just a bit for that fresh-baked taste. I have to admit, I really prefer Dreena's cookies – they are so much lighter tasting. But, who was I to turn down a ready-to-eat cookie, right?
Do you prefer homemade or break and bake (or pre-prepared otherwise) cookies?