I was really excited to wake up today because hubby and I had a fun adventure planned – shopping for goodies for our garden!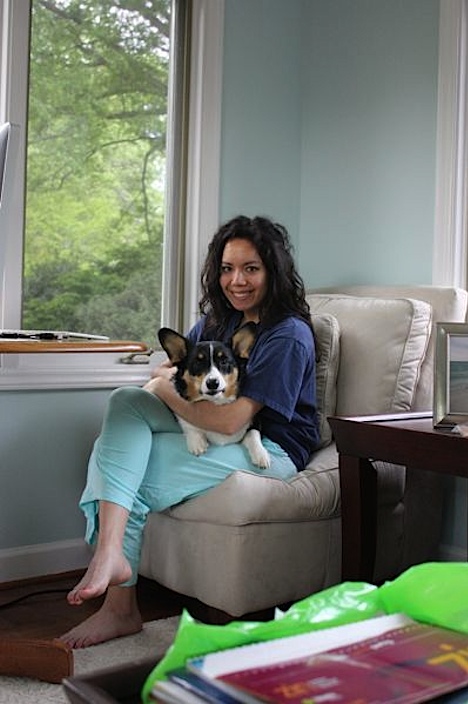 First, I wanted to check up on my email and look who jumped up into my lap – Bailey!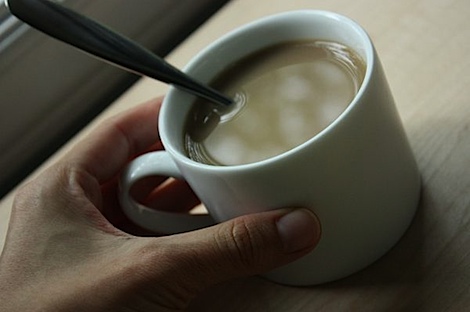 I had a mini cup of coffee because hubby and I decided to go out for breakfast to one of our fave spots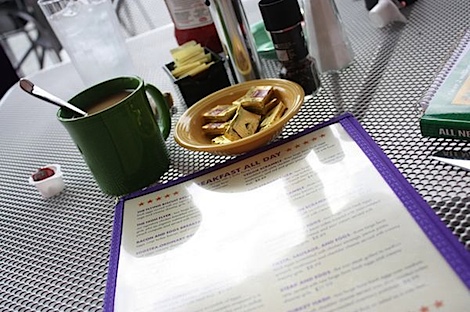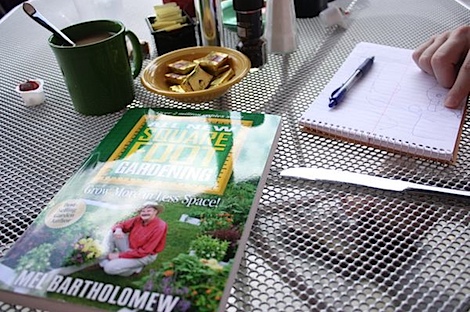 Hubby and I strategized on the garden using the Square Foot Gardening book. We're planning to do a couple square foot garden boxes, starting with one this weekend.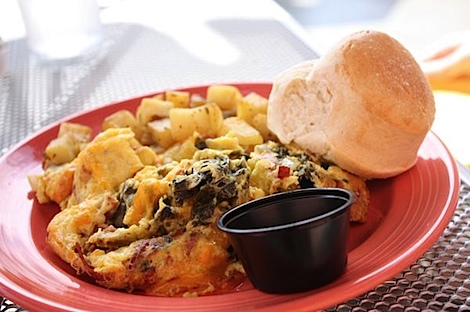 Hubby and I split the Southern Scramble.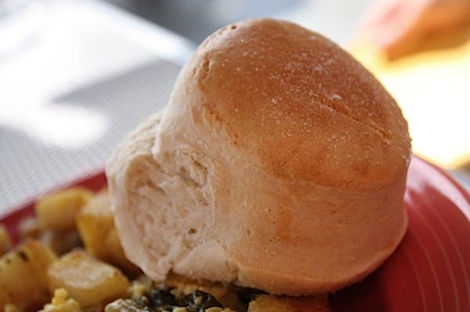 With a delish biscuit.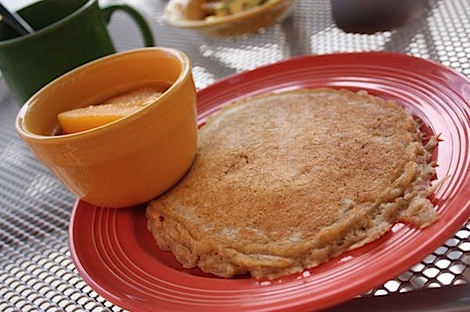 Plus a single oatmeal pancake on the side. I adore the peach topping they serve this with – it's sweet, but not too sweet.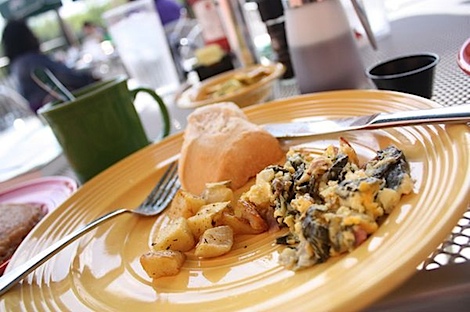 Hubby and I ate out on the patio and it was sooo beautiful outside! Here's my portion.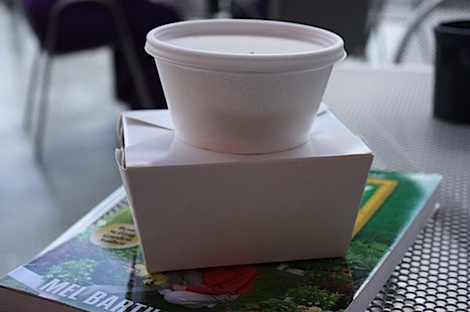 I packed up half a pancake and the leftover topping, but then forgot it on the table! 🙁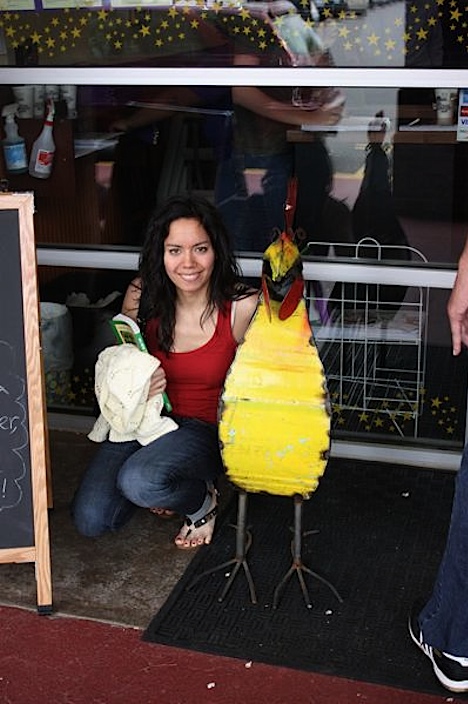 I took a photo with Rusty the rooster on the way out. Supposedly if you give them a picture of you with Rusty you get a free breakfast. Score! I'll be printing this one out soon.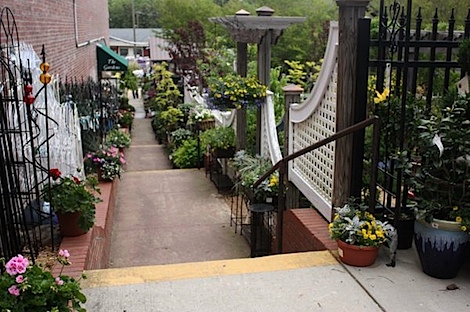 We hit up a couple nurseries to shop for garden supplies and scout out stuff to plant around the house. I can't wait to get some flowers and stuff going in addition to our veggie garden.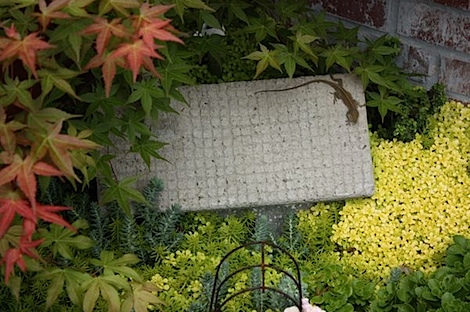 I spotted a chameleon (at least I think that's what it is) at one of the nurseries.
I had so much fun browsing all the veggies, seeds, and flowers – everything was so interesting! There's so much to learn, just about veggies and I'm feeling a little overwhelmed with all the info, but I think hubby and I are just going to have to dive in headfirst.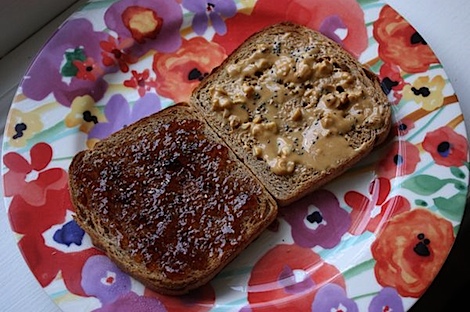 Since we had a late brunch, I decided to just do a snack in the afternoon. AB+J sounded good, but so did toast, so I had AB+J toast with organic pomegranate jelly on one piece of spelt toast and Barney Butter on the other.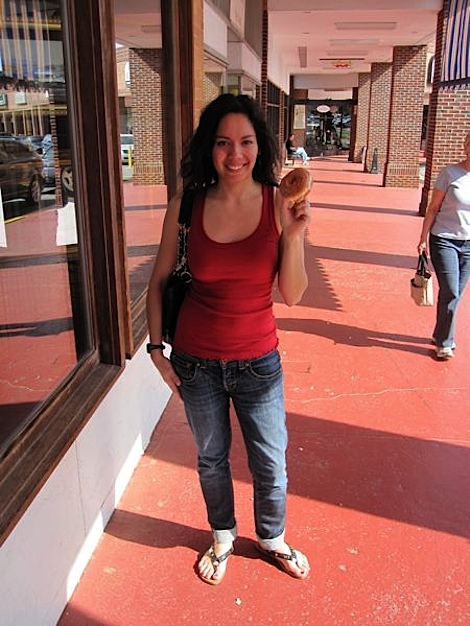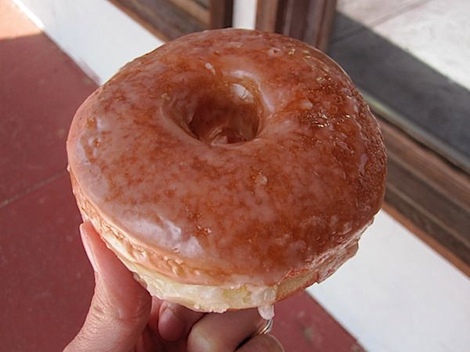 Hubby and I hit up a local bakery for…doughnuts!
After some more garden supply shopping, we headed home. Hubby was researching patio furniture when he stumbled upon a listing. We ended up checking it out tonight and found a few other things to get. Score! Details on that tomorrow. I'll be posting photos.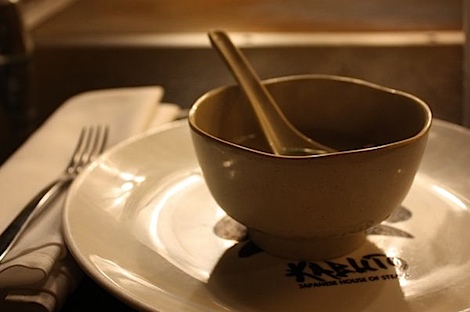 Hubby and I hit up Kabuto's for dinner after our house shopping.
Soup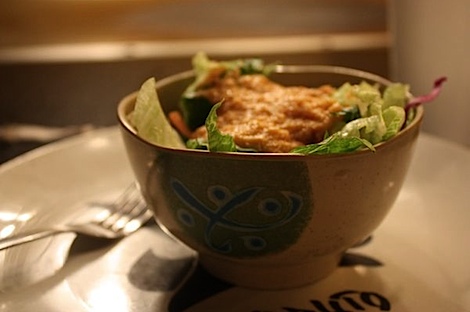 Salad with ginger dressing.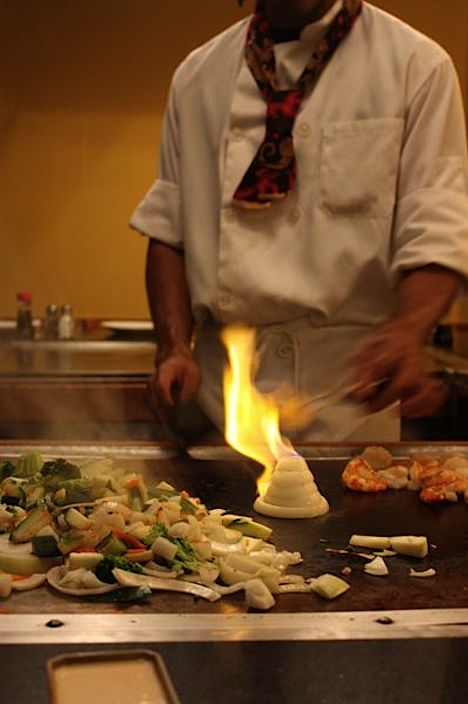 As our chef prepped our "onion volcano" he asked, "Do you know what this is?" A guy at our table said "a volcano" and the chef laughed and replied, "No, it's an onion!" 😆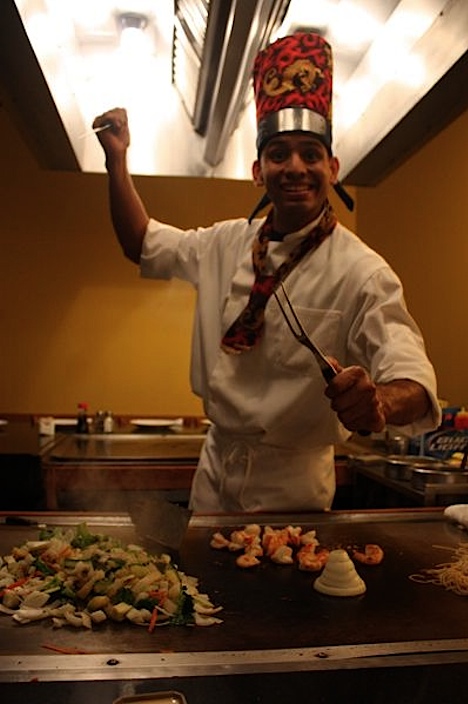 We had a great chef.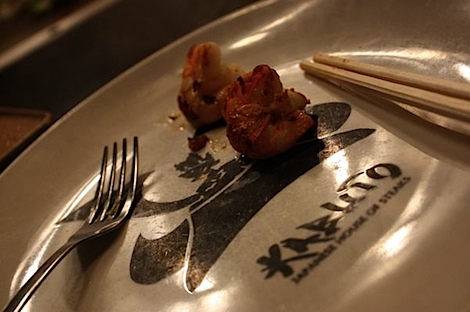 Shrimp appetizer.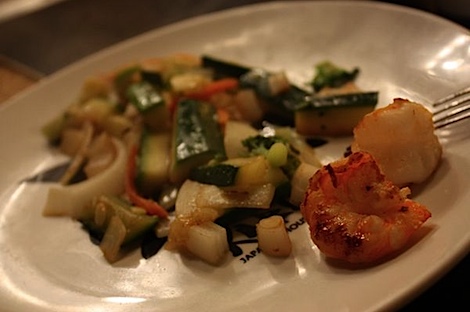 Veggies.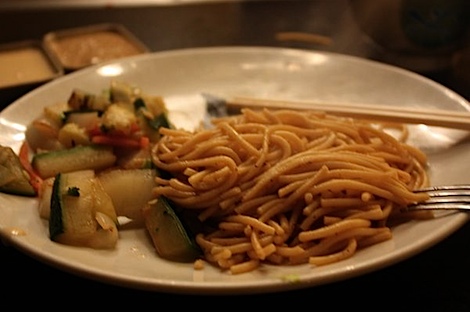 Noodles.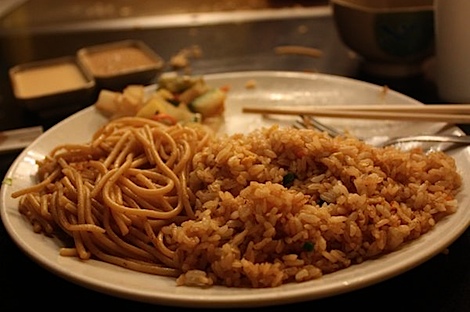 Rice.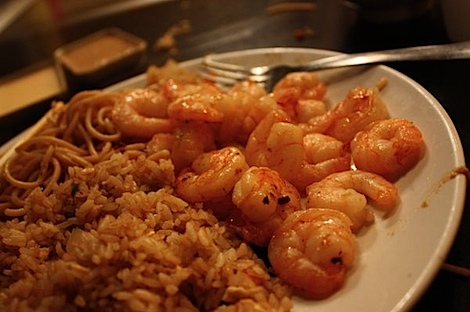 Hibatchi shrimp.
So wrong, but so right. I only managed to eat about half of everything…except for the veggies. I ate almost all of those. 🙂
Are you planting a garden this summer? What are you growing? If you're not a gardener, what are your favorite summer veggies?