We had plans to work on our garden today, but other things kept coming up!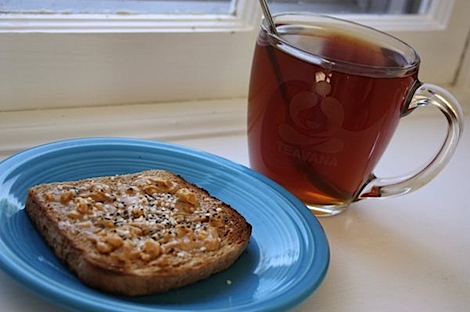 I woke up a little late and made a rushed breakfast of Power Toast and hot tea.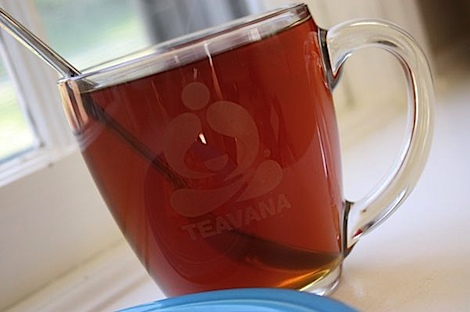 LOVE the amber color! In the mix: mate vana and rooibos macadamia – from Teavana.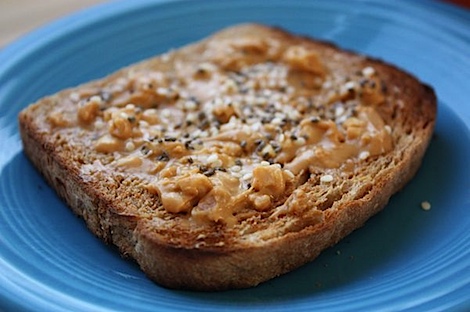 Spelt Power Toast with Barney Butter, chia seeds and sesame seeds.
Then, I went to church solo. Hubby was out fishing with a friend.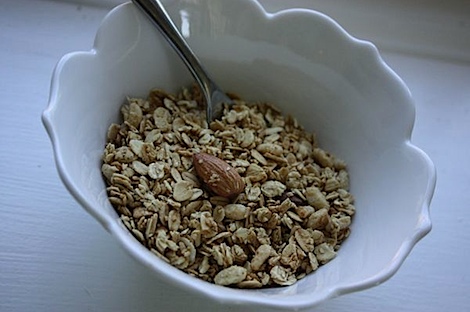 Post church snack – Galaxy Granola (*) with vanilla almond milk.
Then, I went on a massive grocery re-stocking trip to Earthfare.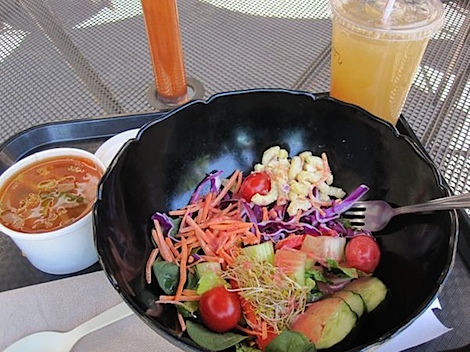 But first I hit up the cafe area for lunch. I got a nice sized salad with baby spinach, romaine, cucumber, grape tomatoes, sprouts, celery, purple cabbage, carrots, and some macaroni salad on the side. I topped the salad with a raspberry chipotle dressing. I thought I read the bottle wrong but it definitely tasted like smoky, spicy raspberries. Very interesting.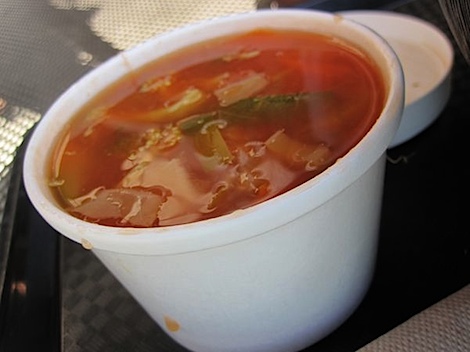 I also got some vegan veggie soup.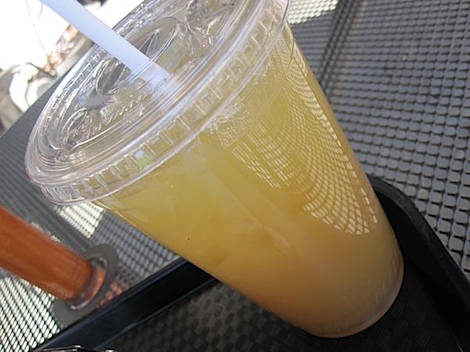 Plus a yerba mate lemon tea to drink.
I ate my lunch in full sun on the patio and it was wonderous!
As for the groceries, I didn't feel like taking pictures of everything, but here are some notable purchases: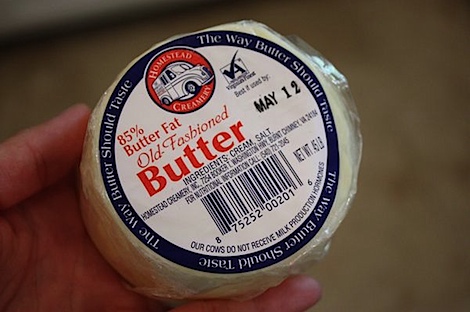 Old-fashioned butter from Homestead Creamery.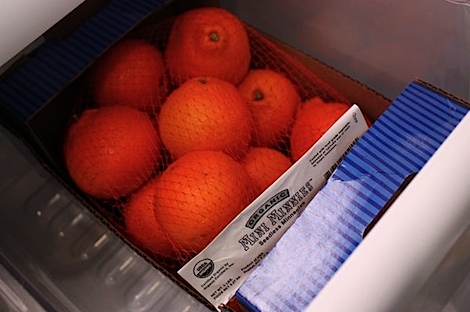 Organic minneolas. I was going to pick up some conventional clementines but these were cheaper, organic, and (per the produce guy) more in season. Score!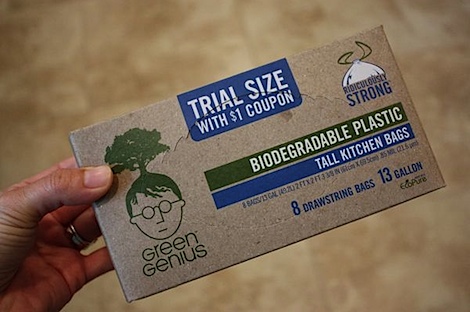 A trial size box of Green Genius biodegradable plastic kitchen bags.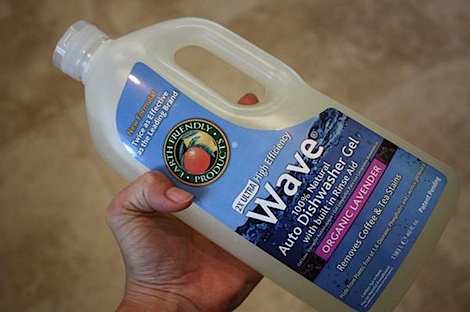 Earth Friendly Products Wave Auto Dishwasher Gel.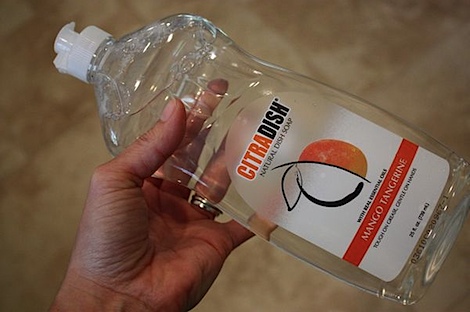 Citradish Mango Tangerine Natural Dish Soap.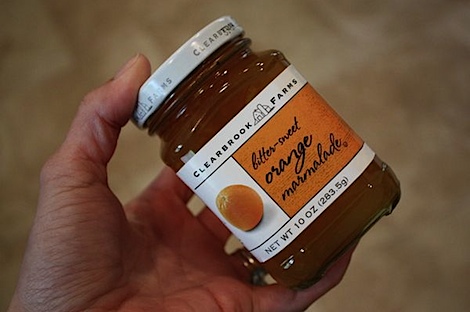 Clearbrook Farms bitter-sweet orange marmalade.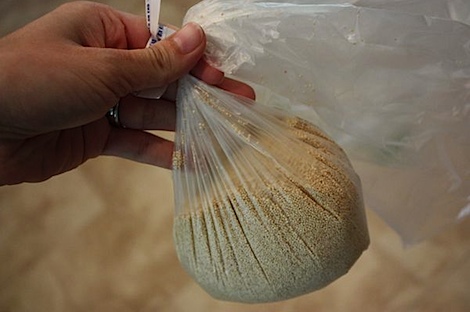 Amaranth (ok, I bought this from the bulk bins a week or so ago but I forgot to show you!)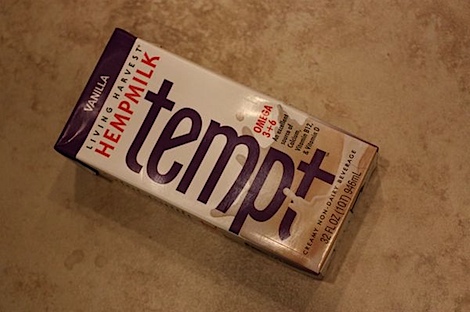 Hempmilk in Vanilla. I'm working my way through all the non-dairy milks and I've been wanting to try hemp milk for awhile. Today it was on sale, so I decided to give it a go. Can't wait to try it!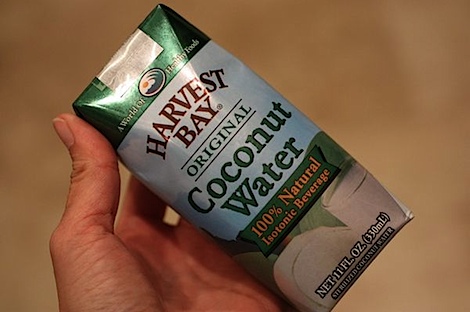 Coconut water – only $0.98 each. I swear these are more like $2 at other stores. I've been working on getting "things" from more natural sources, whether the "things" I'm looking for are vitamins, protein, etc. I bought the coconut water for the natural electrolytes.
While I was grocery shopping, hubby was furniture shopping. We found some stuff to buy on Craigslist and had it delivered today!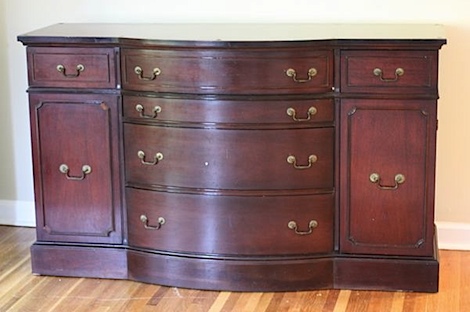 We got this vintage buffet – built in the 1940s.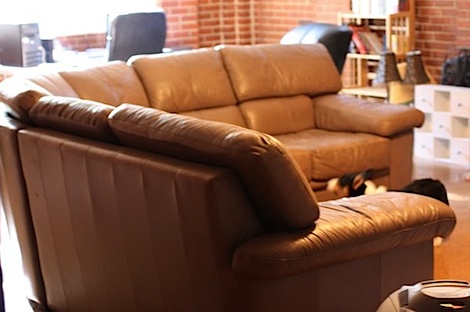 A leather sectional for the basement.
And, my favorite purchase….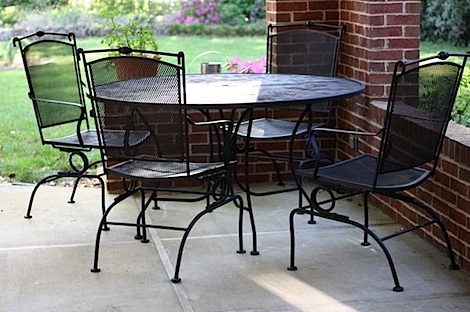 …a PATIO TABLE! I think we will be using this piece of furniture veeery soon.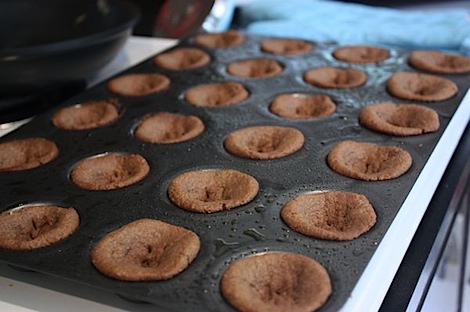 While hubby was moving stuff, I also worked on a dessert for later.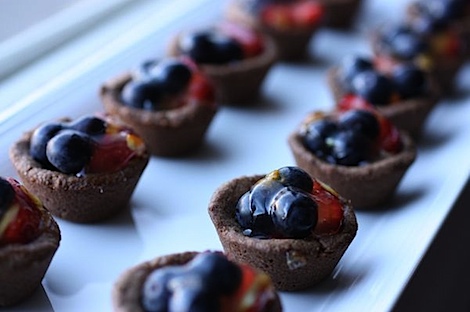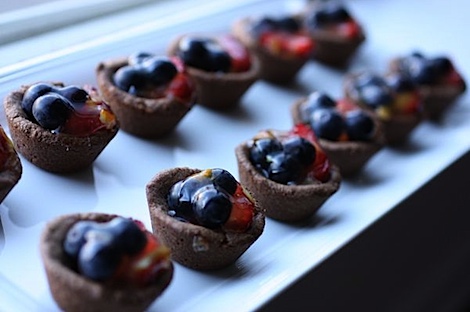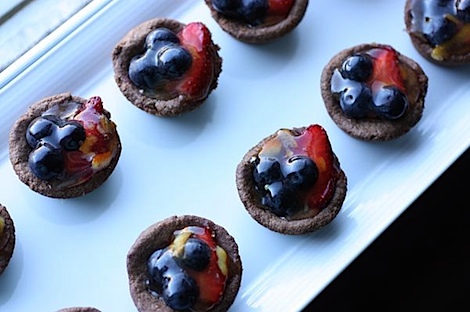 Mini fruit tarts! These are vegan and gluten free and perfect for spring/summer! Recipe to be posted later. Recipe up – click to view!
I made the tarts for a little get together for our friends Justin + Amanda, aka the Hungry Wanderers, who are moving to Las Vegas.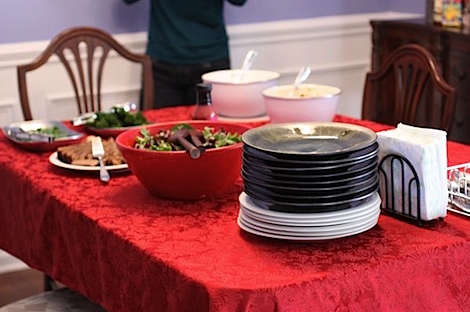 There were tons of great eats.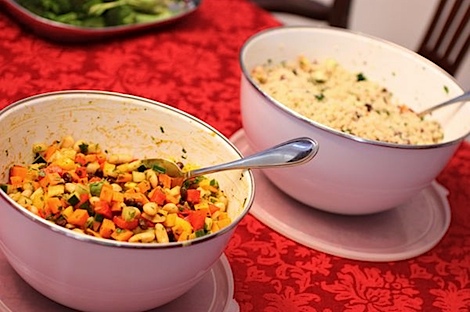 Veggie and bean salad and quinoa.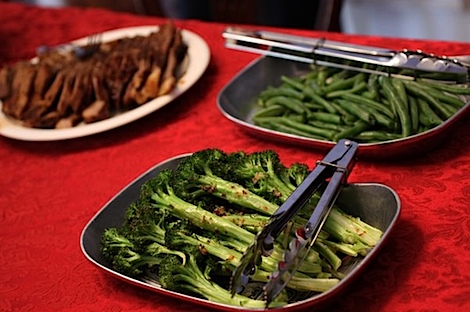 Roasted broccoli and green beans.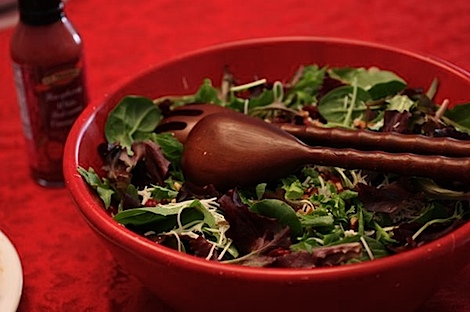 Salad.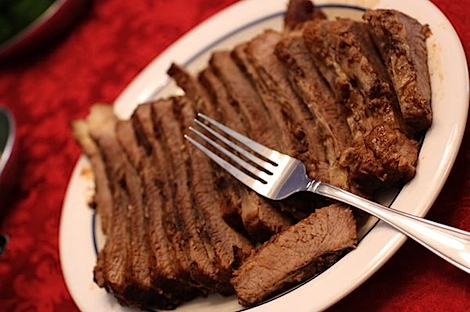 Beef brisket.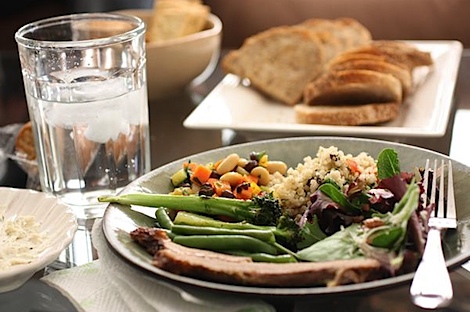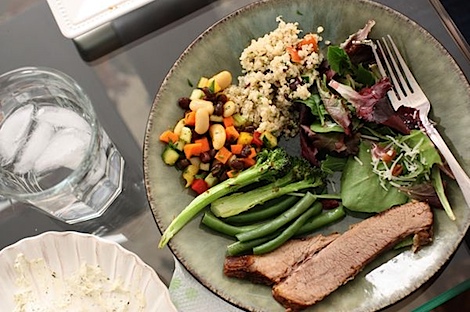 I got a little bit of everything. Literally!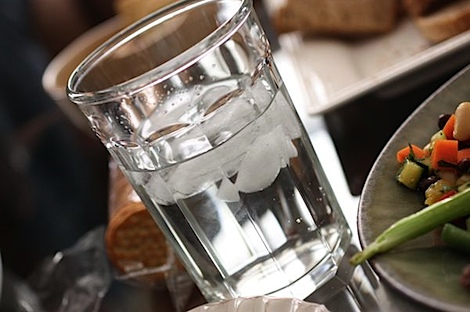 Plus water to drink. Love these cups!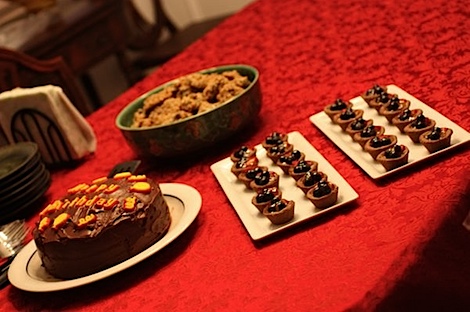 There were plenty of sweets, too!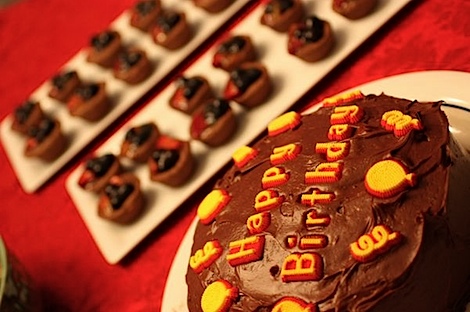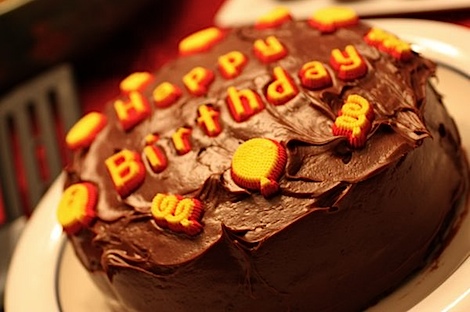 Two layer chocolate-chocolate birthday cake.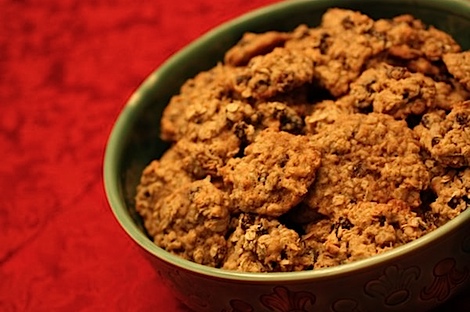 Oatmeal raisin cookies.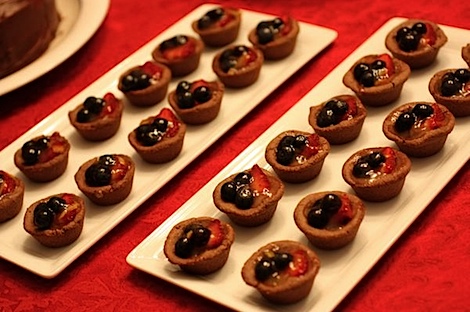 My mini fruit tarts.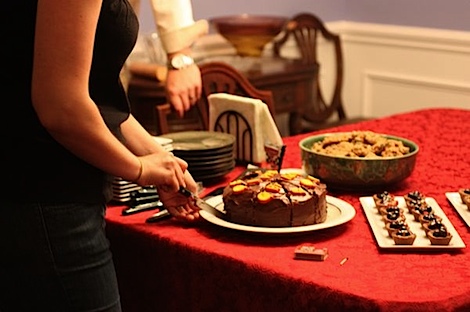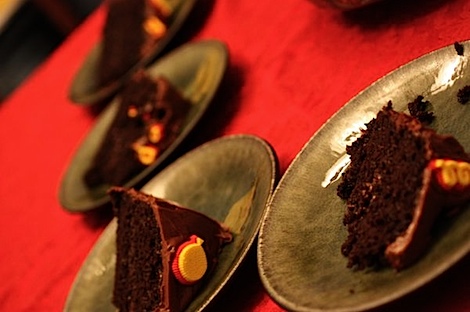 Serving the cake.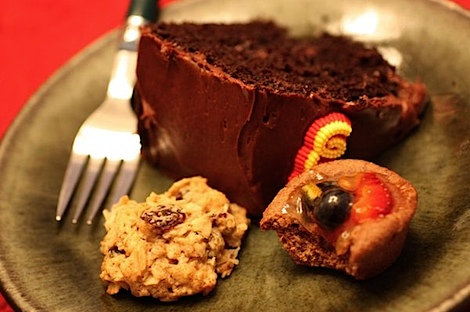 Just like dinner…I had a little bit of everything.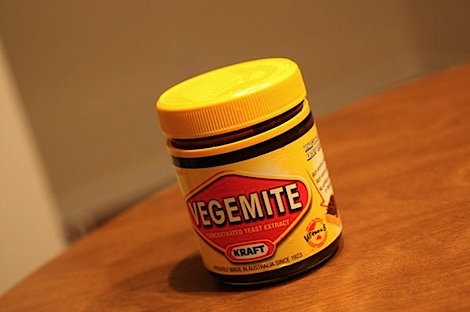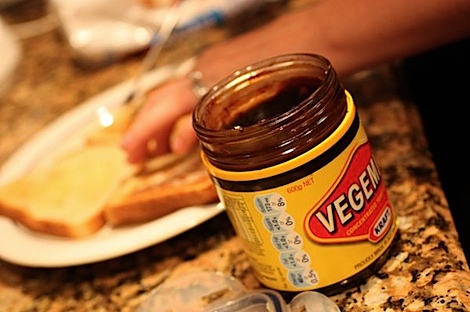 Justin and Amanda recently went to Australia and they brought back a little taste of their adventure – the infamous Vegemite. My sister, who did an exchange to Australia, said she didn't care for the vegemite and I've heard from most Americans that it's not very good.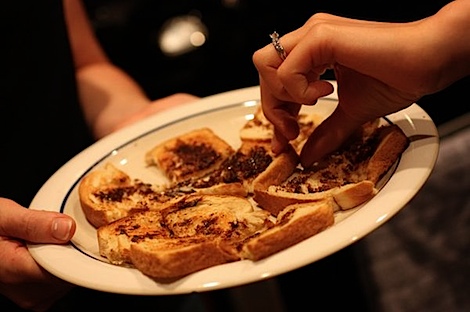 I was a little nervous to try it, but too curious to say no.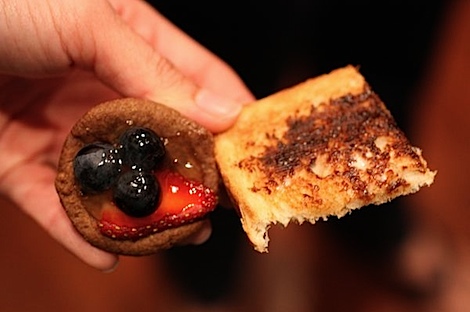 I picked a little corner, plus another fruit tart to chase the vegemite. 😆
Surprisingly, it wasn't as bad as I thought it would be. It was pretty good and good for you with lots of B vitamins (which can be difficult for most vegetarians and vegans to get). The flavor had a lot more bite than I expected, but it was tolerable. I can see why people really like it.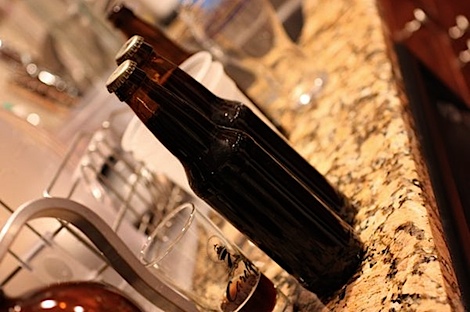 Next, we got to try something else really cool.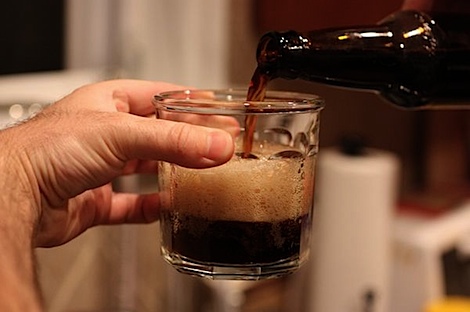 Homemade root beer! I'm a big root beer fan, so I was really excited about this.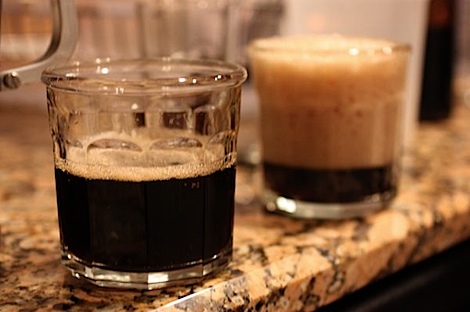 It was really awesome. Maybe the best root beer I've ever had – nice and not too sweet. It would make the perfect root beer float.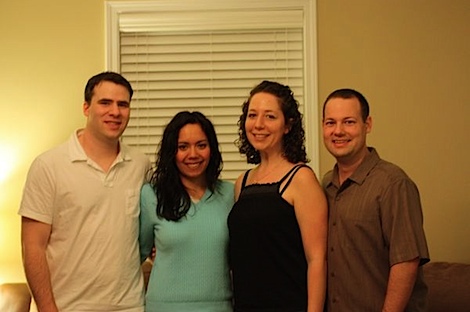 A wise friend once told me "Later" means I'll see you again, but "Goodbye" is forever.
See you later Amanda + Justin! We're going to miss you guys! Best of luck in Vegas. We'll have to visit sometime soon! 🙂