The baking bug bit me this weekend. I actually really want to try making a gluten free bread…like maybe amaranth bread? But grocery store trips have eluded me this weekend, so I went for muffins this AM instead.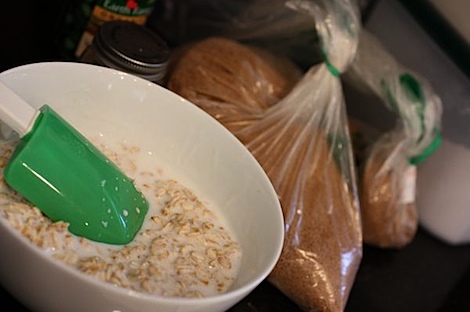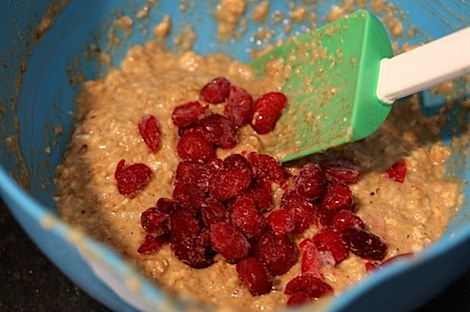 I attempted to use as many ingredients as I could that I already had: flour, oats, sucanat, cranberries, etc.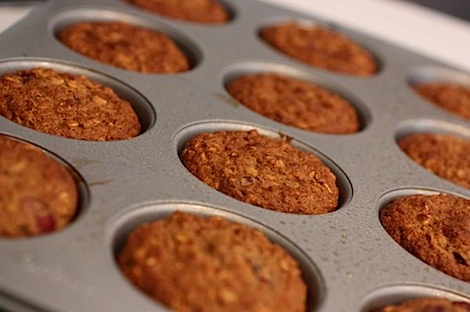 The muffins whipped up pretty quickly, but these weren't your light and fluffy muffins. They are more dense and thick and are also on the healthy side. They smelled amazing coming out of the oven. Nothing smells better in the house than freshly baked things: muffins, cakes, pies…mmm!
I made half the batch with cranberries and half without.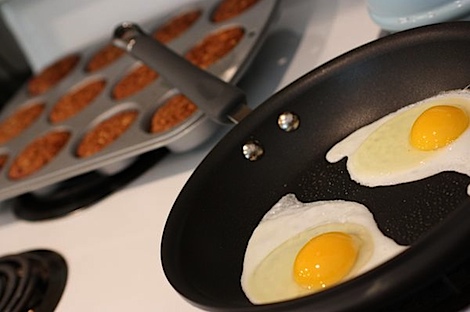 As soon as the muffins were done, I whipped up some fried cage-free eggs.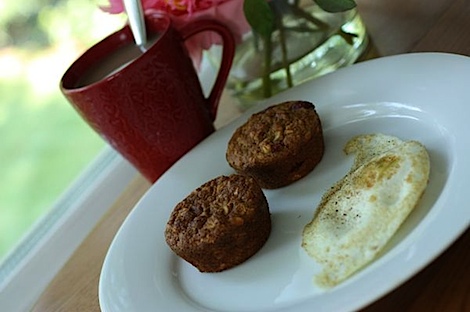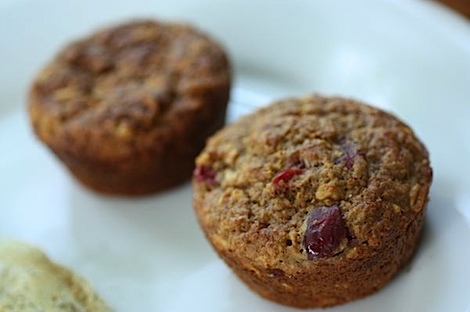 I started with one of each: plain and with cranberries.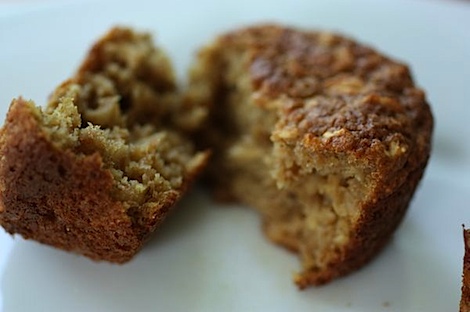 Plain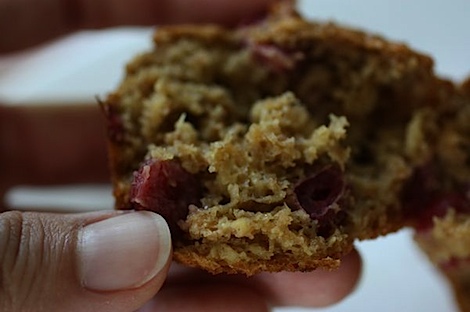 With cranberries.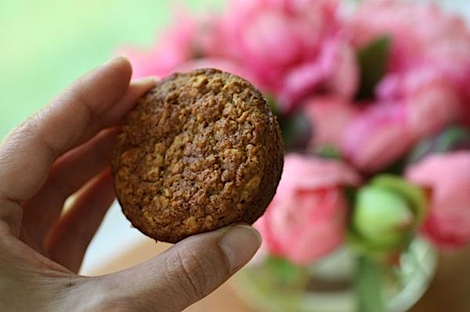 Seconds on the plain! I think I liked the cranberry better, though.
Applesauce (Cranberry) Oat Muffins
Adapted from this recipe on allrecipes.com to sub in some healthier ingredients
Ingredients:
1 cup rolled oats (I used extra thick because it was what I had on hand)
1 cup buttermilk
3/4 cup spelt flour
1/4 cup flaxseed meal
1 tsp baking powder
1/2 tsp baking soda
1/4 tsp salt
1/4 tsp cinnamon
1 tsp vanilla
1/2 cup sucanat (or use brown sugar)
1/2 cup applesauce (I used a single serving no-sugar added)
1 egg (I used cage-free)
Directions:
Pre-heat oven to 375 degrees F. Prep a muffin pan with non-stick spray.
Mix oats and buttermilk in a small bowl and set aside to soak while you prep the rest of the ingredients.
To a large bowl, add flour, flaxseed meal, baking powder, baking soda, salt, cinnamon, and sucanat. Whisk to combine. Stir in oat/buttermilk mixture, apple sauce, vanilla and the egg. Stir to combine being careful to not over-mix.
Pour batter into muffin pan.
Bake for 25-30 minutes, until tops are golden brown and a toothpick inserted in the middle of a muffin comes out clean.
Cool for 5-10 minutes. Enjoy!