After my Omm with Nature morning, I hung out with the boys for a bit.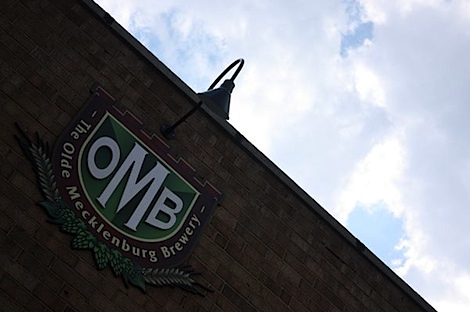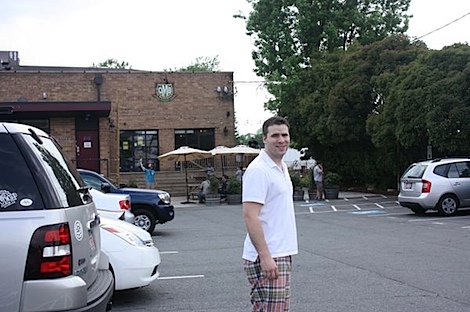 Hubby and I headed back to The Olde Mecklenburg Brewery for a home brew competition.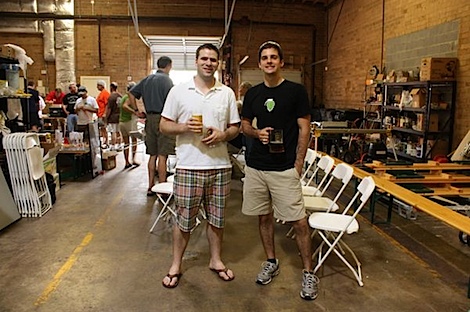 Hubby and Matt entered some of their home brews to a competition a couple weeks ago. Today was the actual day of the judging and when they announced the winners.
Enjoying some brewskis.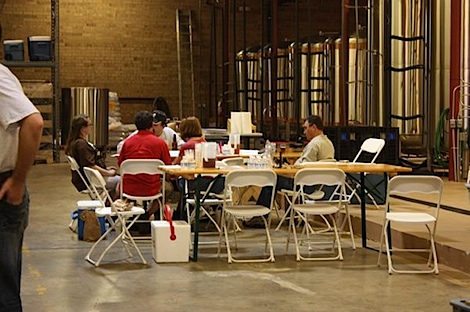 Judges judging.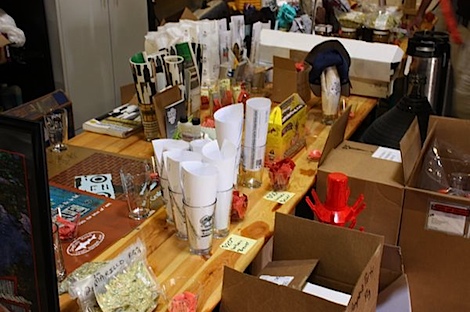 Swag for a raffle – boy did they have a lot of stuff, too!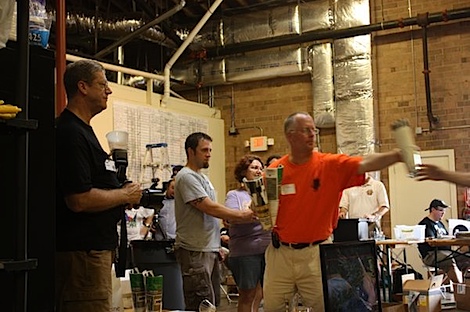 When they got started distributing the raffle prizes…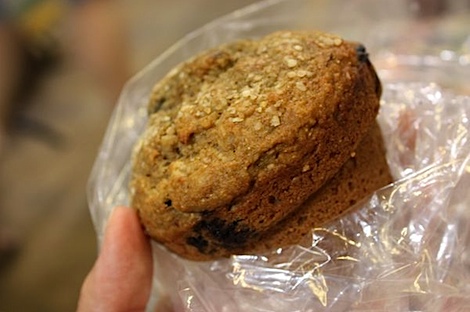 I busted out the blueberry oat bran muffin I picked up earlier. Gosh was it gooood! Nothing like baked goods and beers!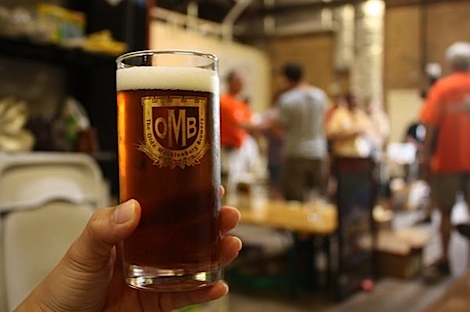 After my muffin was gone, I was ready to enjoy a beer. I got a nice Diana-sized half-pint of Copper. Nice and smooth.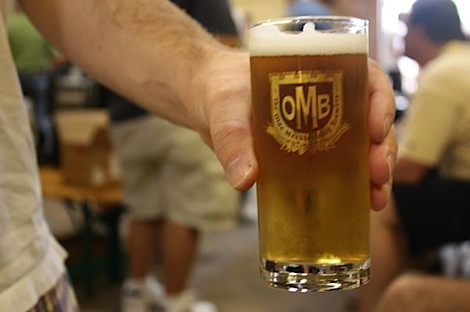 Second beer, split with hubby, still half-pint – Kolsner.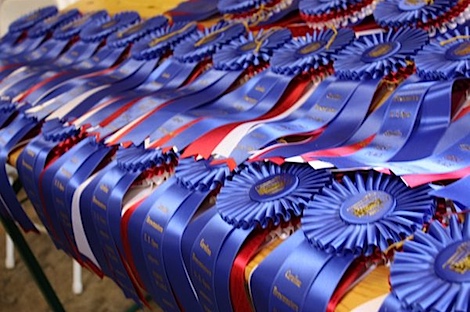 After the raffle, it was time to announce the winners.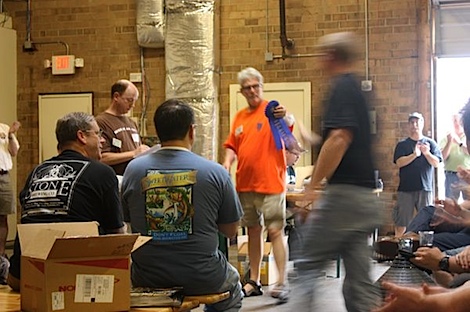 Unfortunately, neither hubby or Matt won any of the categories. But our friend Connor did! Congrats Connor! He took second place in belgian double. 😀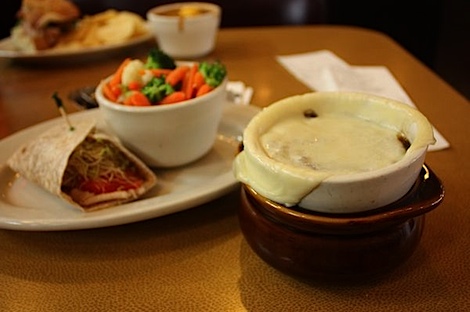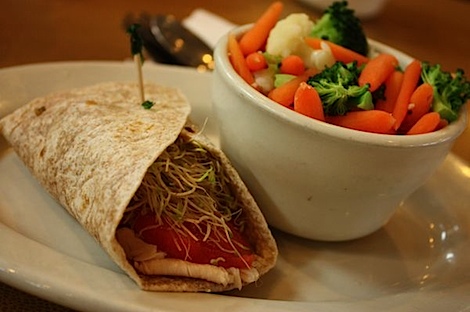 Hubby and I wanted to hit up Pasta & Provisions after the beer competition, but the place was only open for 30 more minutes by the time we were just leaving the OMB, so we decided to get pasta another day.
Options #2 – Jason's Deli and a trip to Yoforia!!
I got a half turkey wrap (with tomato, sprouts and yummy guacamole), steamed veggies and French onion soup. Gosh that gooey metly cheese is addicting!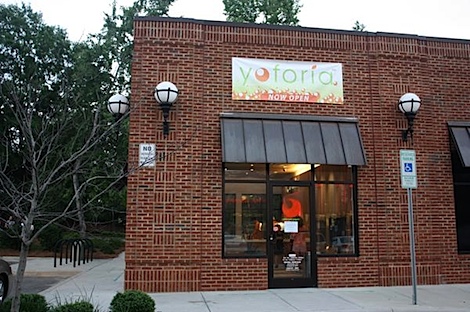 And my fave part of any meal – dessert! We hit up Yoforia for a sweet treat.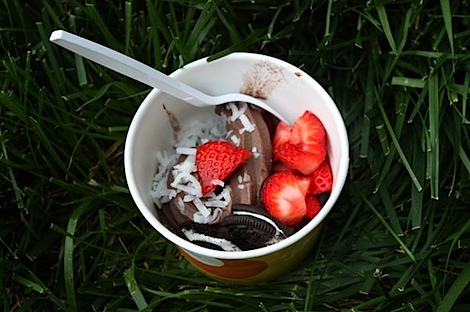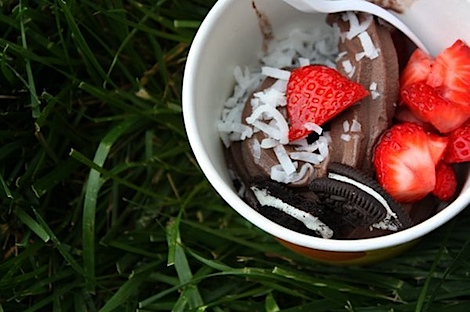 Dark Chocolate, oreos, strawberries, and coconut.
I don't think this combo was as good as my last one (click to view), but I really enjoyed it.
It was the perfect ending to an awesome day!
Reader Question: What are your favorite fro-yo/ice cream toppings?