This post best enjoyed with Chumbawamba – Tubthumping
My Applesauce (Cranberry) Oat Muffins fueled me up nicely for the rest of the day.
I worked on errands around the house the rest of the morning and before I knew it…it was time for eat lunch and get ready for some fun evening events.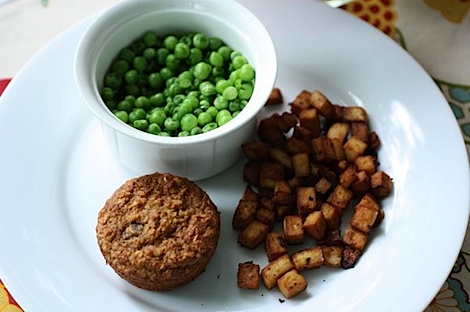 In fact, I ran out of time so fast, I had to cook my tofu while I was blow-drying my hair. 😆 Luckily, I had the good sense the marinate the stuff earlier in the day, but still…I was pushing it.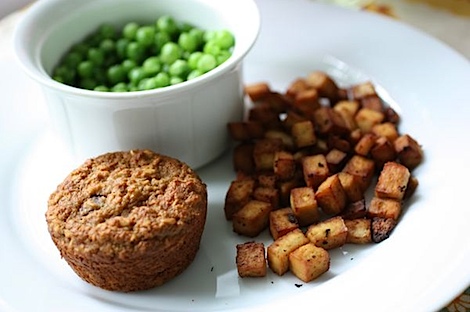 I microwaved some frozen peas and had another two yummy muffins for some time-saving sides.
***
Turning a Failure Into a Success
Remember those auditions I had awhile back? Well, the results are in (have been for awhile, but I wasn't sure if it was ok to announce or not yet)…
I MADE IT!!!! SUCCESS!!!!!!
I'm currently an official instructor-in-training! 🙂
The path to instructor has not been an easy one for me. Some of my older readers may remember when I auditioned the first time…back in 2009. I had just done an instructor workshop a couple weeks before hand. Though I hadn't done cueing or mirroring for long, I wanted to go ahead and audition. I practiced my audition songs religiously and even got a special top for the event. I thought I had done pretty well, but …well…it wasn't good enough.
Though I was too embarrassed to admit on my blog (you may have noticed I didn't bring the topic up again for almost a year), I failed. I'm a very competitive person. I don't like to fail. I don't like to do things I don't feel I'm good at. Failing at auditions made me sad. I was jealous hearing the other instructor trainees getting announced in class. I didn't want to be jealous…I just wanted to be there with them. I thought about a lot of things. I got really down on myself. I thought about quitting…never doing dance fitness / zumba again.
But…I'm not a quitter. I get knocked down, but I get up again.
"It's not whether you get knocked down, it's whether you get back up." -Vince Lombardi
I decided to not accept defeat. I decided I could either sit around and feel bad for myself or I could do something about it.
"Defeat should never be a source of discouragement but rather a fresh stimulus" -Robert South
I went back to class. I decided to practice and learn as much about being an instructor as possible. I worked on memorizing choreography. I started going up the front of class and practicing mirroring and cueing while I was up there. I got tips from my instructor friends (thanks friends – you know who you are! 😉 ). The more I went up to the front of class, the more comfortable and confident I got.
"Many of life's failures are people who did not realize how close they were to success when they gave up." -Thomas Alva Edison
Fast forward to now and I did it! Failure converted to success…woohoo! The moral of the story: don't let a failure stop your ultimate path to success.
"Winning is great, sure, but if you are really going to do something in life, the secret is learning how to lose. Nobody goes undefeated all the time. If you can pick up after a crushing defeat, and go on to win again, you are going to be a champion someday." -Wilma Rudolph
Here are my tips for turning a failure into a success:
Analyze the situation – what is the lesson you can learn from your failure. I don't think of failures as empty, awful things. When you fail, the upside of the situation is that you learn something. You learn what didn't work – what you need to work on. When you know where your weaknesses are, you learn which areas you need to improve.
Educate yourself – is there some form of education that can help improve your skills? Learn about what you can do to improve your weak areas or make your strong areas stronger.
Get Inspired – Use inspiration as fuel to keep you going. I like keeping positive energy around me and using quotes to revive my spirit. I've interspersed some of my fave in this post.
Ask for help – Talk to the people in charge. Ask for their advice and guidance. They're probably more willing than you think to help and may even look favorably upon the fact that you asked for help. I remember in school that I didn't want to look stupid and ask a lot of questions, but many of my teachers in high school and college really liked when I asked questions. They were always very kind and helpful.
Remember, what doesn't kill you only makes you stronger. Sure, I could have tried to get a job being an instructor somewhere where it was easy, but by challenging myself to step up to the occasion, I also challenged myself to become a better instructor. Realize that in criticism is the chance for you to gain strength. Prove to yourself that you can rise to the occasion and you will reap the rewards of growing/improving your skill set.
Keep a positive attitude – While it's ok to get down now and again, being upset isn't going to get you anywhere. Keep your thoughts positive and continue to reach for the stars.
I leave you with one of my favorite quotes:
"I know the price of success: dedication, hard work, and a devotion to the things you want to see happen." -Frank Lloyd Wright
Anywho, after lunch, I hit up the mall to get a makeover for…a photoshoot Uptown with my fellow instructors and instructors-in-training!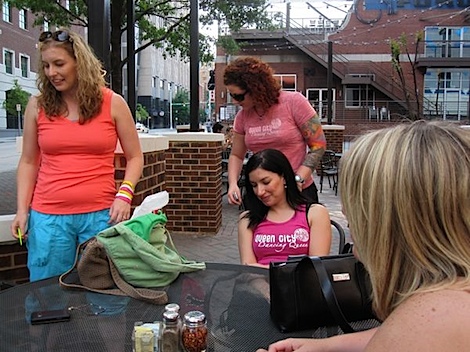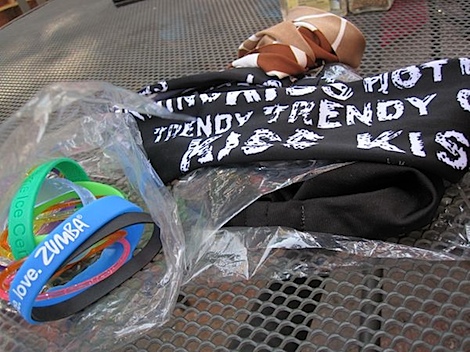 We got dolled up with Chauna's accessories – thanks Chauna!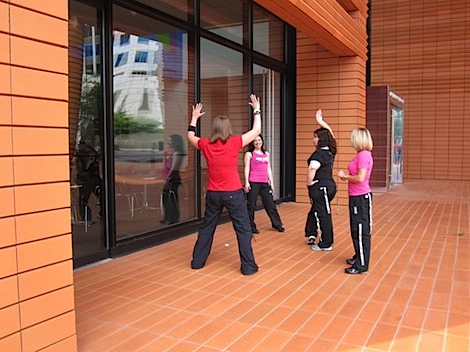 We practiced posing in front of a large glass window. I know it sounds silly, but posing for photos is hard! You don't know what to do with your legs/arms.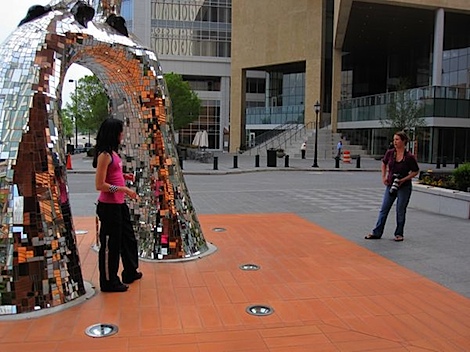 Picture time!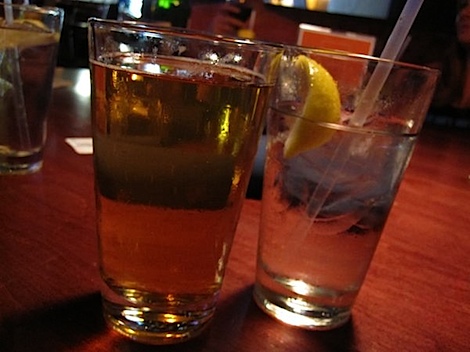 After the photo shoot, some of us grabbed dinner at Brixx. I started with a Carolina Blonde.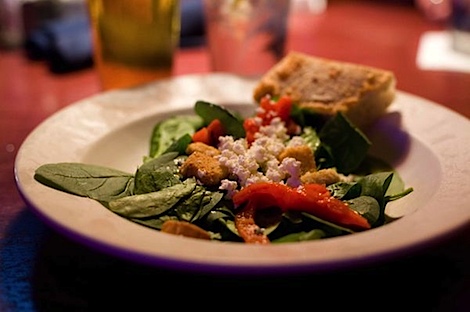 Side spinach salad – shot with Jaclyn's (our photographer) camera. Thanks Jaclyn!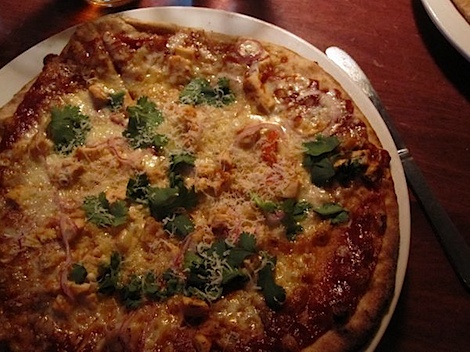 I got the BBQ Chicken Pizza and brought 2 slices home for hubby.
And, I tried to take some pictures of my make-up when I got home, but it doesn't look quite as good now that I wiped off all the pretty pink lip stuff I had on earlier.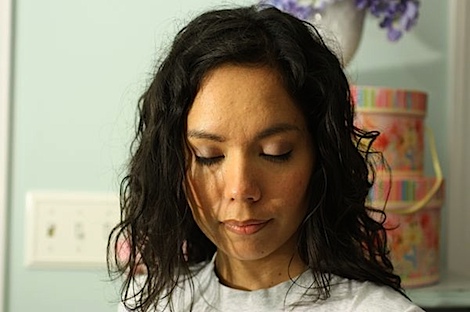 I got my makeover at the Bobbi Brown counter. I just love their make-up! The products are so nice and I like how they style you so natural.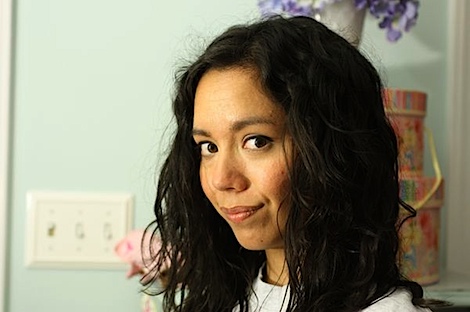 Not the greatest photos, but you catch my drift. Hopefully, I'll be able to share some from the photo shoot! That was so fun!
Reader question: How do you rebound from a failure?