After a fabulous breakfast, lunch, and citrus-chocolate lunch-dessert, I continued the citrus theme by checking out another sample:
Galaxy Granola – Cranberry Orange Review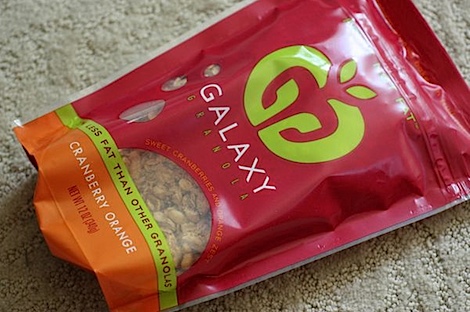 Galaxy Granola – Cranberry Orange (*).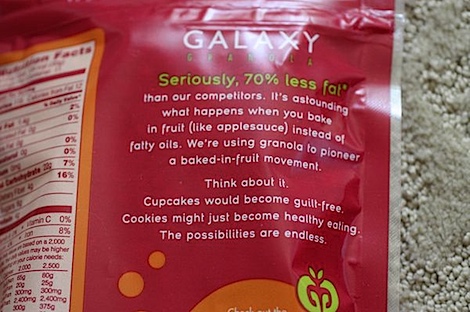 Galaxy Granola – they use applesauce instead of oil to make their granola, which means while it's just as tasty as other granolas, it has 70% less fat!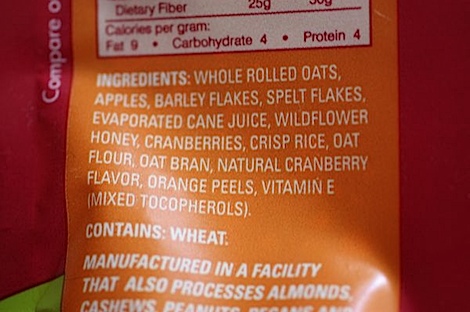 Nice ingredient list.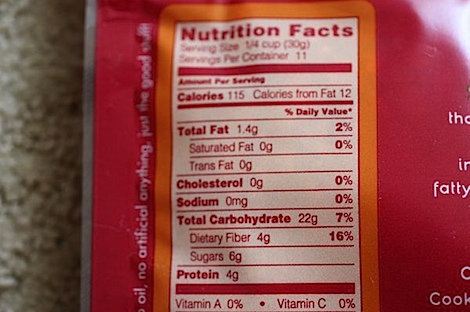 Lovely nutrition info.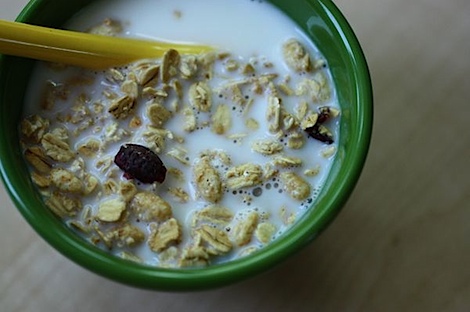 I had a mini bowl with some organic milk as a snack this afternoon.
The verdict: I still love the crunchy texture of this yummy granola. Some pieces even stay crunchy in liquids…which I love…I dislike soggy cereal (unless it's something like oatmeal, which is meant to be soft). Anywho, I really like how the granola is not sickly sweet, and of course the fact that they bake it in applesauce is pretty amazing! I loved the chewy bits of cranberries in contrast to the crunch granola, but I would have liked a little more orange flavor. I barely tasted it. Overall, another lovely granola from Galaxy Granola!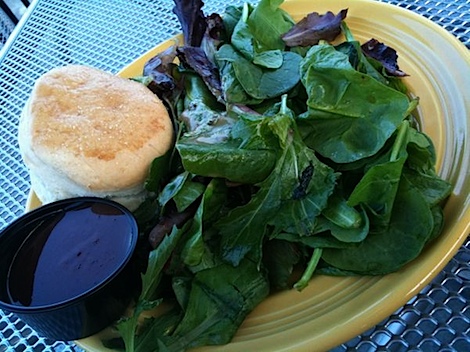 Hubby and I hit up The Flying Biscuit for dinner tonight. I started with a mixed greens salad and one of their famous biscuits with cranberry apple sauce. Yuuum! It's my fave part of the meal (unless I'm eating those pancakes of course!). This place turns me into a carb monster! 😆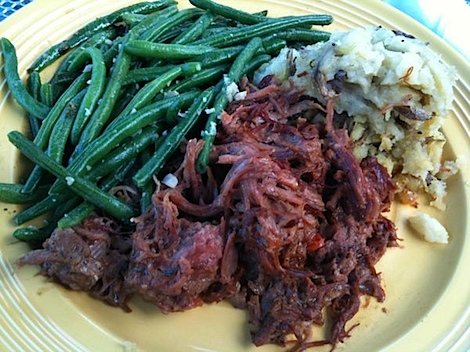 For my main event, I got the turkey pot roast with potatoes and green beans. It was very tasty but I prefer beef pot roast. This dish was reminiscent of the one I had in AZ a few months ago and I'm not sure anything can top that!
Organic Garden Update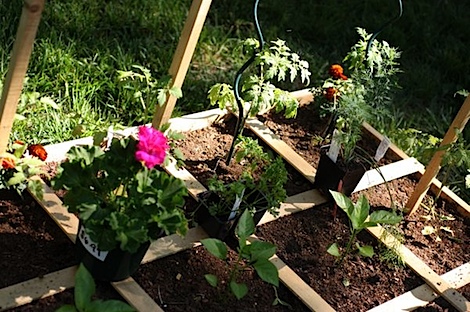 There are some exciting things happening in my garden! I'm starting to see things sprout, grow, and change.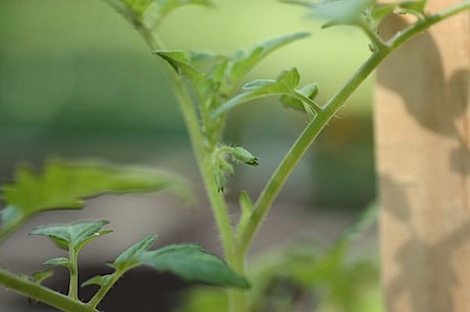 Looks like there are some tomato flowers forming…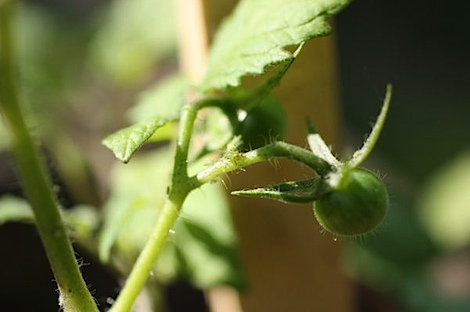 …and mini tomatoes!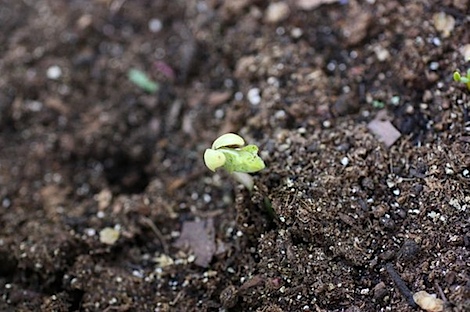 3 out of the 9 green bean seeds I planted on 5/1 are starting to sprout. I hope the others push their way up soon!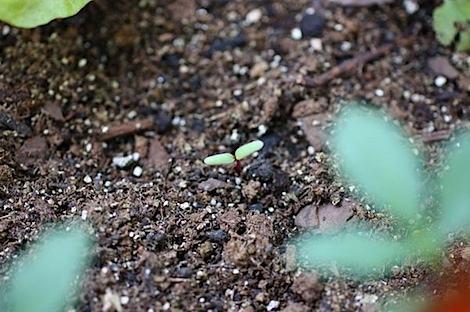 There are also some tiny buds popping up from the beet seeds I planted! I'm hoping to eat both the beets and the greens that grow. I counted 5 – 4 in one box and 1 in another!
I'm currently researching companion planting and natural pest deterring/attracting as a means to keep the bad pests from eating my veggies.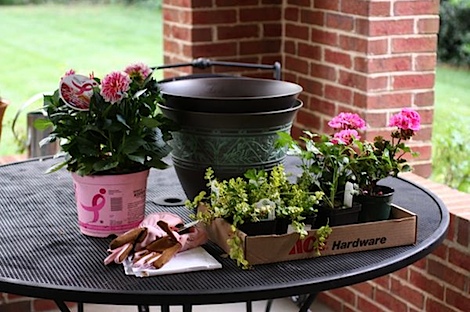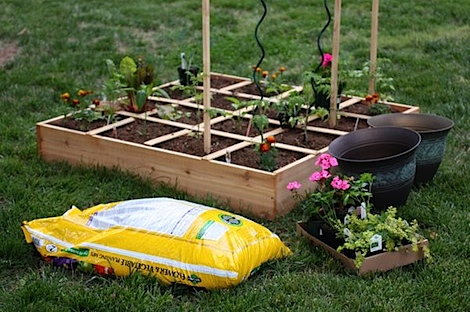 Hubby and I took a trip to Lowes and a local nursery to pick up some plants for:
pest deterring – to ward off the bad ones
pest attacting – to attract the good ones that eat/scare off the bad ones
decoration – to make my garden look pretty
Details tomorrow!
Have you ever done companion planting to maintain your garden without pesticides? What did you do? How did it turn out?