I LOVED hearing about all you intuitive eaters out there! From the experts to those just starting out – you're amazing! Keep up the good work!
Here are a couple of my fave comments:
Faith – "once I get to a certain point of hungriness, I start eating to stop the hunger but generally don't stop once I'm adequately full – it's like I'm overcompensating. Because of that I try not to let myself get past say, a 3 on a 1-10 hunger scale."
Jessica – "I always eat when I'm hungry and usually try to pack a snack with me everywhere I go, just in case. You don't want to see me when I get too hungry cause that turns to hangry really quick!

If I want to feel good and have energy all day I need to eat!

"
Joy – "I just started, but I must say it is very liberating! I haven't been overeating because I know that if am hungry again, I will eat. Nice work on listening to your body!

It knows you better than anyone else

."
Thank you everyone who commented – you guys made me smile!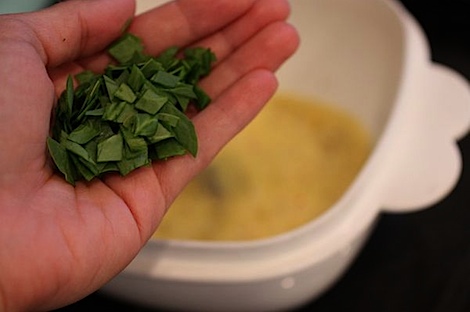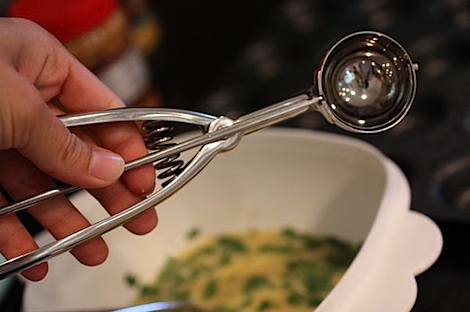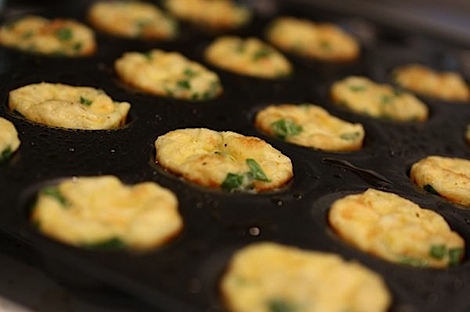 This morning, I whipped up some mini frittatas to use up that leftover pilaf from the other night. I don't know if they sound difficult, but they are SOO easy!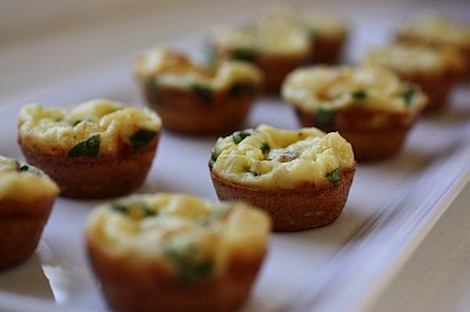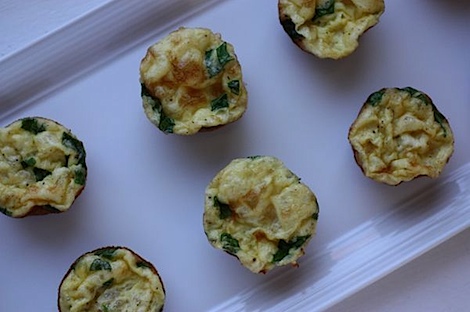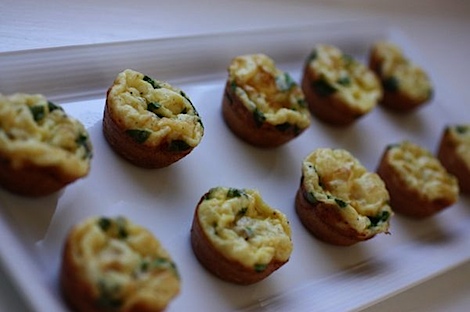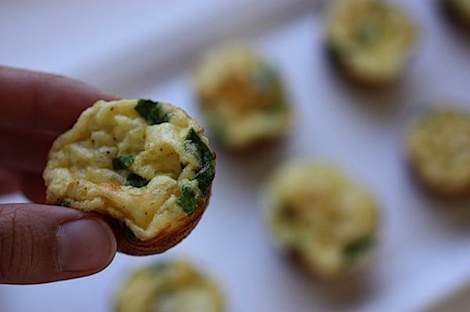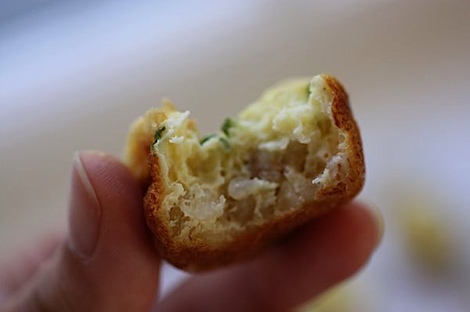 So easy and satisfying – these had protein, grains, and even a lil bit of a veggie – baby spinach!
Mini Spinach, Cheese, and Rice Frittatas
NOTE: These are a good way to use up some leftover rice or other grain pilaf. Inspired by this recipe by Giada DeLaurentiis.

Ingredients:
3 eggs
1/3 cup cooked grain – rice or blend (mine was rice, barley, and spelt)
about a dozen baby spinach leaves rinsed and chopped into small pieces
1/4 cup grated cheese
3 tbsp milk
1/2 tsp salt
1/4 tsp pepper
Directions:
Pre-heat oven to 375 degrees F and prep a mini tart/frittata pan with non-stick spray.
Whisk eggs and milk in a bowl. Stir in cheese, spinach, salt, and pepper.
Use a mini ice cream scoop (or melon baller) to fill tart/frittata cups about 3/4 full.
Bake 8-10 minutes until the eggs are cooked through (I usually wait till the tops are just starting to brown lightly).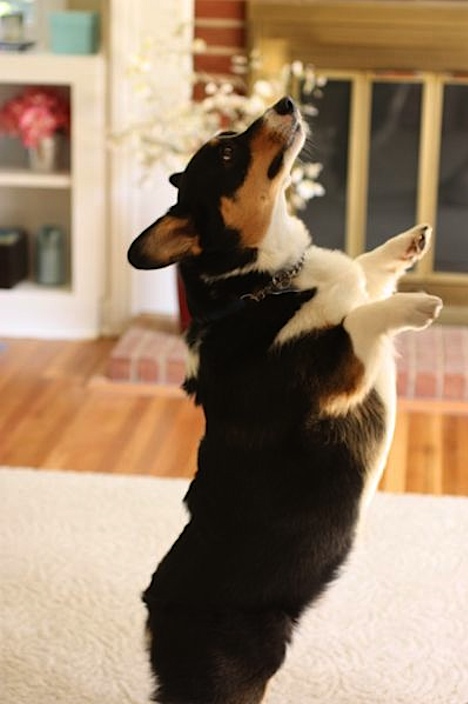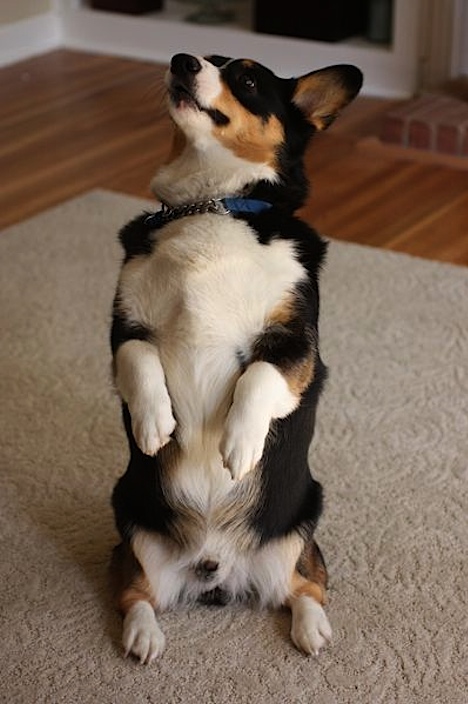 Bailey practiced some tricks this morning. He used to HATE when we made him sit up, but now he LOVES it! 🙂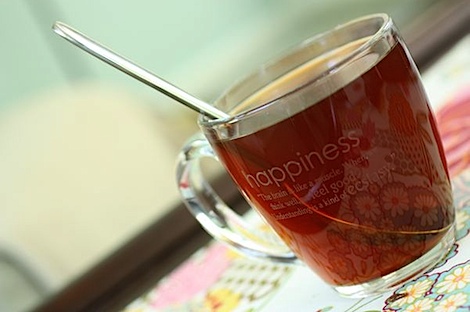 Teavana Mate Vana + Rooibos Macadamia + honey = wonderful.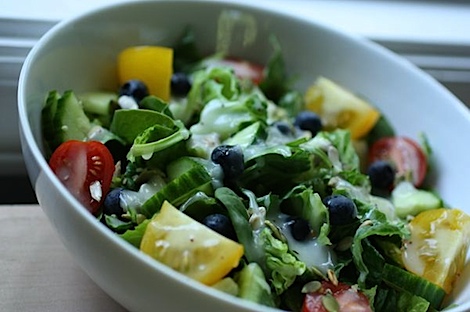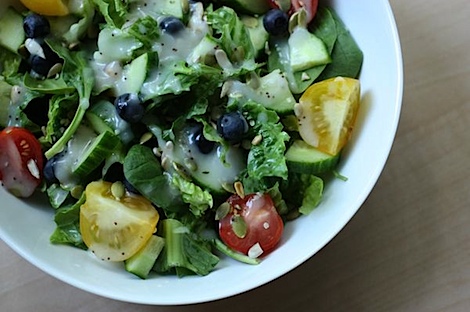 For lunch, I started with a GIANT salad: baby spinach, romaine, farmers market tomatoes, cucumbers, pepitas, sunflower seeds, hemp seeds, blueberries (yes! try them – they rock in salads), and TJ's poppyseed dressing. Great combo!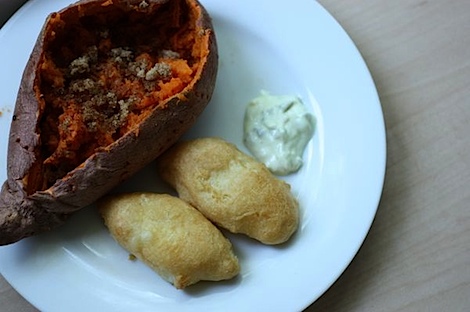 I also had some TJ's breaded halibut with tartar sauce and a micro-roasted sweet potato with butter and brown sugar.
Theo Orange Dark Chocolate Review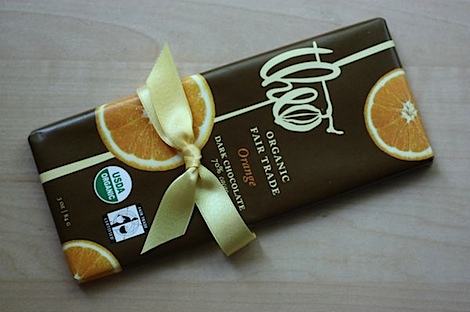 I had a hankering for something sweet after lunch today, so I broke into the sample I requested from Theo – Orange Dark Chocolate.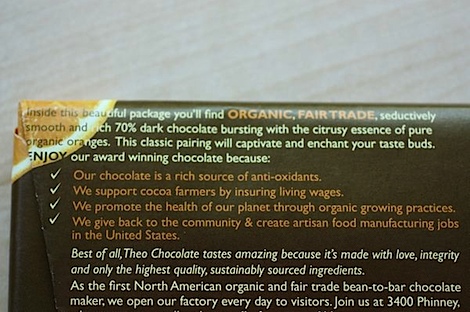 This bar is Organic and Fair Trade – both wonderful features I look for in my products – food and otherwise. And did you know Theo was the first North American organic and fair trade bean-to-bar chocolate maker? Yea…says so on the bar. 😉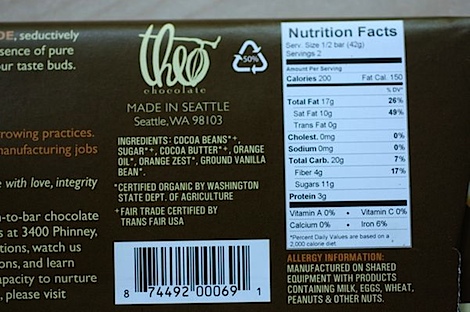 Check out that ingredient list! It's wonderful – short, readable and with good ingredients.
Nutrition info, too.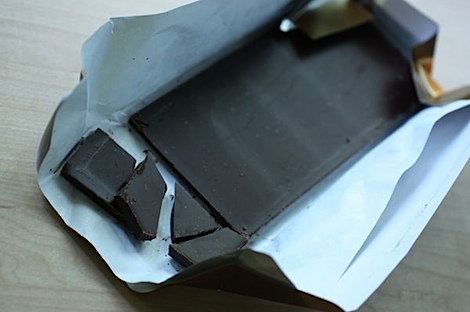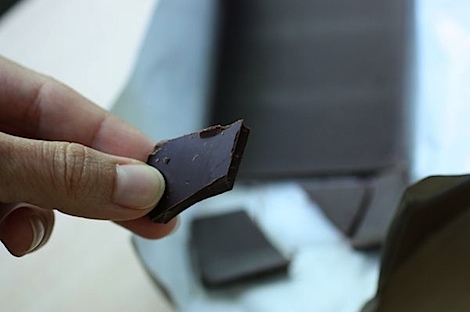 The verdict: the dark chocolate was lovely and smooth. I thought it had a good balance of dark chocolate and orange flavors. The orange was noticeable but not overwhelming. Also, I didn't think I liked the combo of chocolate and citrus, but this bar was very enjoyable. Overall, I would love to buy more Theo bars to support the company for 2 reasons: 1. the chocolate is tasty and 2. the company is amazing and does great stuff for our planet! Go Theo!
What's your favorite chocolate flavor pairing? (It's ok if you like your chocolate plain)