Gosh I'm tired after dancing all night last night!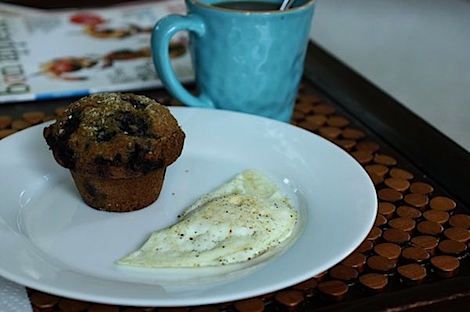 Luckily hubby let me sleep in. As a thank you I whipped up some fried, local, cage-free eggs.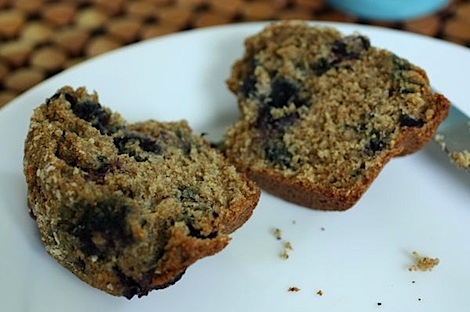 Hubby had some of that yummy cinnamon swirl bread with his egg and I had another fabulous blueberry oat bran muffin. I'm going to have to invent a recipe to mimic these because…d*mn…they are that good.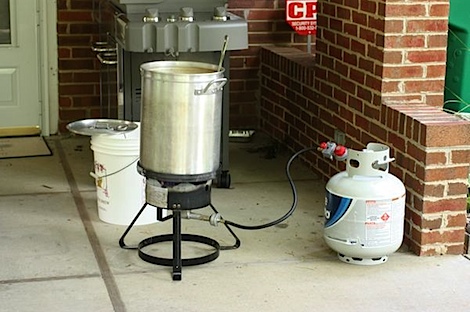 Hubby ended up having friends over around lunch time for beer brewing.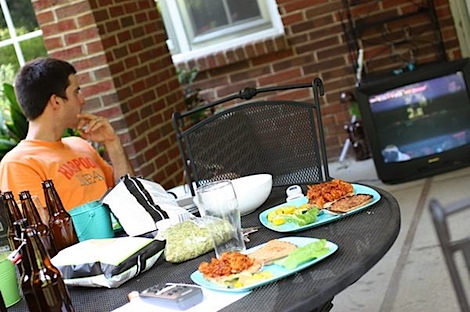 It's Matt! And our friend Derrick stopped by too.
The boys watched soccer, brewed beer and eventually ate a fabulous lunch prepared by moi.
We had 2 grilled chicken breasts leftover from last night's dinner. I wondered how to stretch 2 chicken breasts to feed 4 people?!
Chicken sandwiches!!!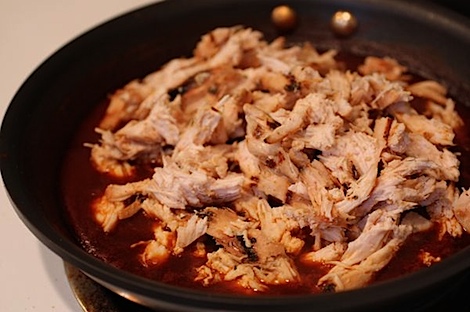 I whipped up a quick barbeque chicken lunch using an Ellie Krieger recipe from her So Easy cook book. Click here for the recipe.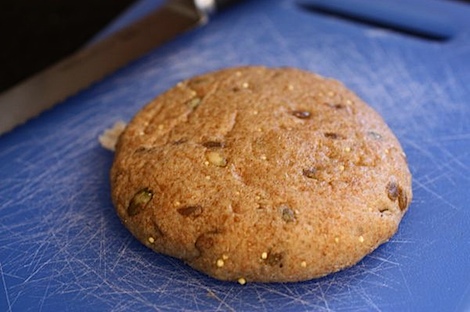 Plus we had some fabulous rolls that Matt brought over! Nice and seedy!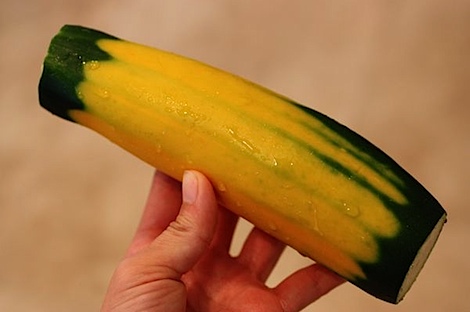 Add in a farmers market squash and…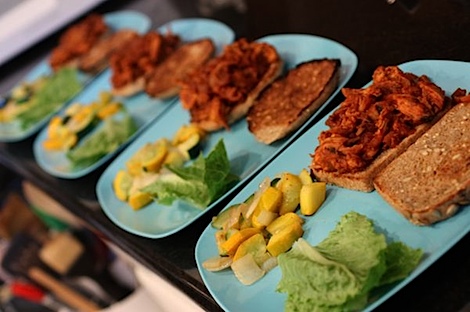 TA DA! Lunch for 4!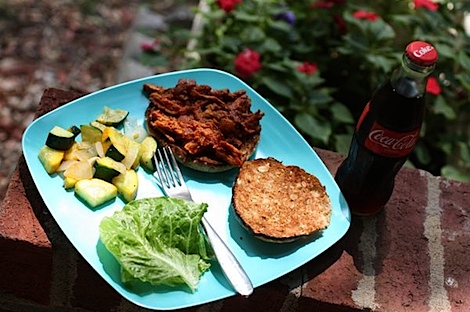 I had mine with a bottled real coke. Every once in awhile the craving catches me for coke and I especially love it in bottled form.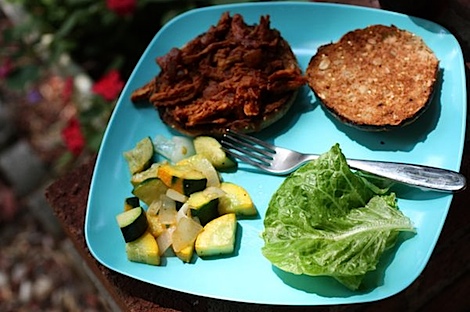 Lunch was awesome! I loved the smokey-sweet chicken with the crunchy rolls and crispy romaine and the sauteed veggies were a nice side.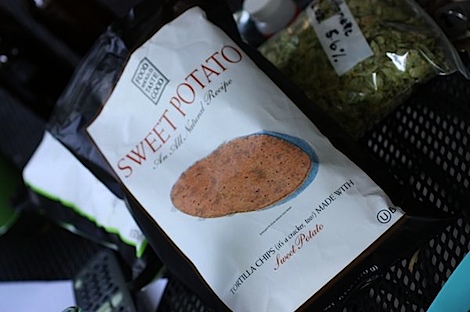 We also broke into another Food Should Taste Good flavor of chips – Sweet Potato!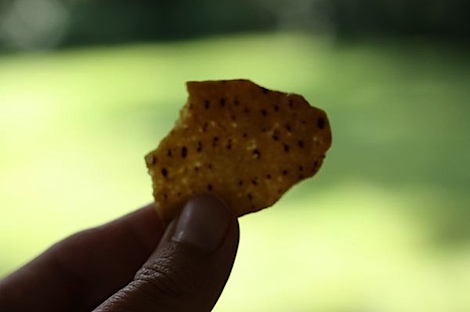 The chips were nice. I couldn't really taste the sweet potato but sweet potato has a pretty subtle flavor anyways. I thought they were really good – just like most of the other flavors. This was nice change of pace from your typical tortilla chip!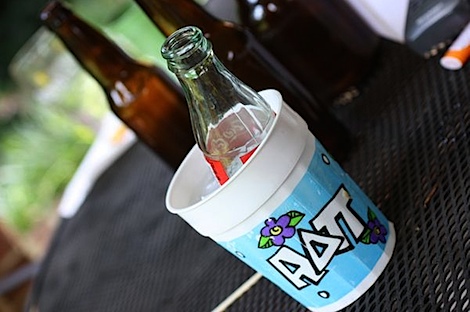 I used a water/ice bath to keep my drink cool (and to chill it from room temp originally).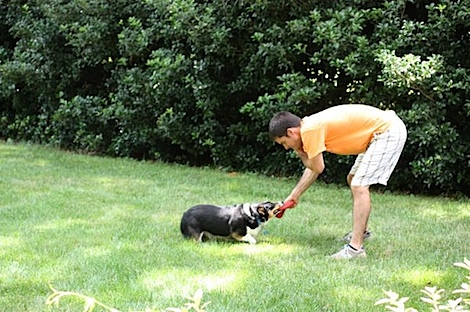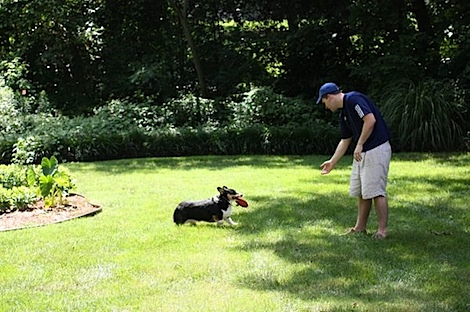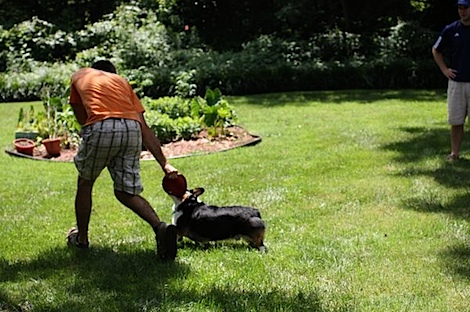 The boys broke from brewing to play with Bailey.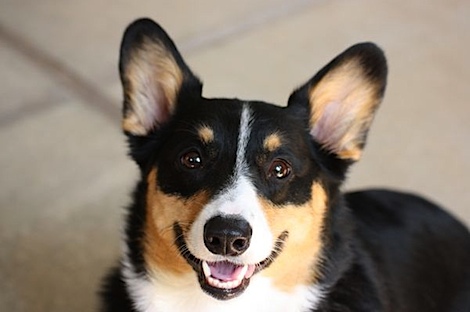 Which made him a happy pup!
***
Later in the day hubby and I tried to clean up for our house warming party (coming up this weekend…eek!)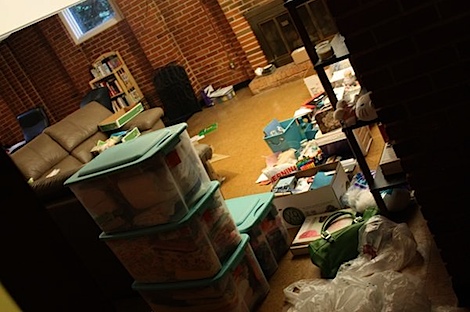 The basement is still a wreck.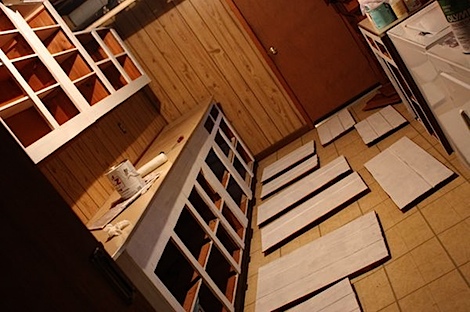 And why did we think re-painting the downstairs cabinets was a good idea….eek! Why?!
Gosh I may need to take a day off from work for this!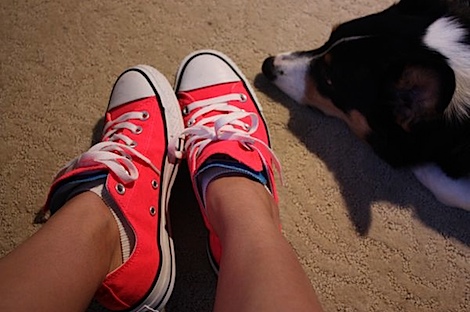 Can I mention these shoes are my new faves?!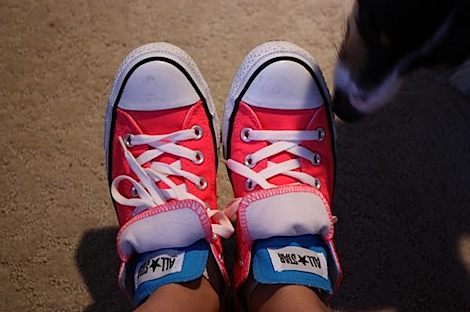 And they do this cool flip-down thing.
Bailey loves them, too!
I'm never taking them off!
Have you ever loved wearing something so much you never wanted to take it off?