Kudos to Alex for the title!
Anywho, how busy was today! I didn't get to dinner till 10pm…terrible, I know. I usually try to not eat after 9pm, but some nights…you just have to be flexible. I'd rather eat something than skip a meal.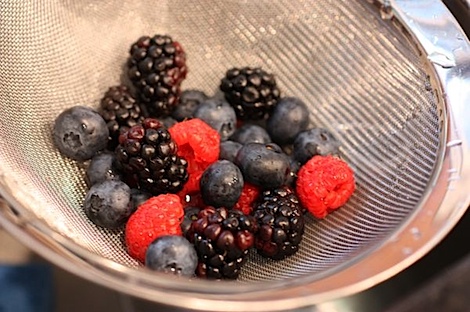 We got a lot of berries this weekend, so I decided to make one of my new breakfast faves – an Individual Breakfast Crisp with tri-color berries – blackberries, blueberries, and raspberries.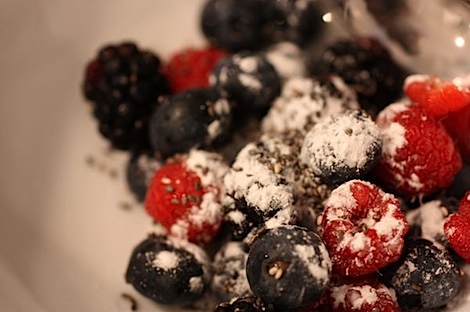 I added in chia seeds when I added my tapioca starch.
Soooo perfect in the morning! I'm in LOVE! <3
***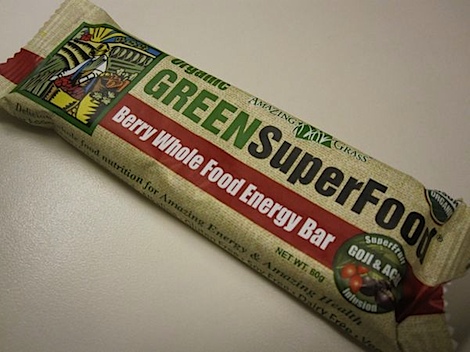 I tried a new bar flavor today for a pre-workout snack – Organic Green Superfood Berry Whole Food Energy Bar
Ingredients + Nutrition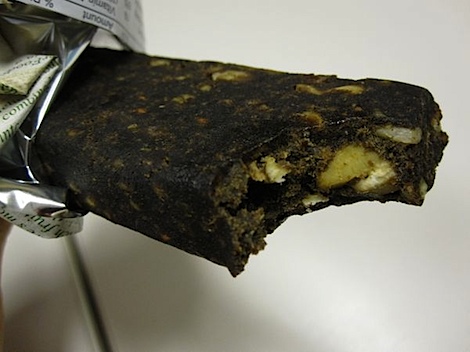 Inside the bar.
I really enjoyed this flavor. It reminded me a bit of a home made fruit roll-up. Not-too-sweet, nice and chewy and definitely fruity but in a more natural way than your tradition fruit roll up. Yummers!
***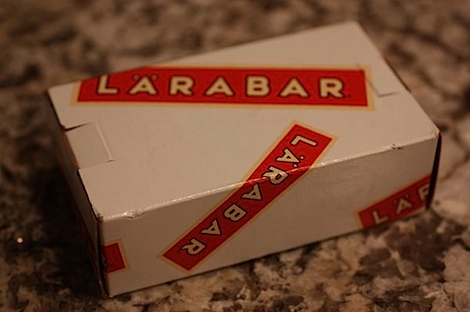 And guess what i got in the mail?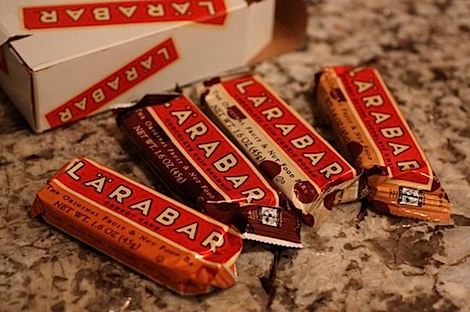 The NEW Larabar flavors! Oh yes…don't hate! I can't wait to taste test these.
If you haven't heard, Larabar has recently come out with 4 new flavors:
Carrot Cake
Chocolate Chip Brownie
Chocolate Chip Cookie Dough
Peanut Butter Chocolate Chip
Nooooommmmmm!
***
Post work I had a fabulous ZUMBA workout! One of my instructors recommended I wear my hair up, so taking a cue from Tanya Beardsley and my dear friend Megan, I'm going to start rockin – THE BUMP! I feel like it gives a ponytail more personality. I've always liked the look but haven't really known how to do it. Well, lucky me my friend Megan is an expert and will help me master a fool-proof poof!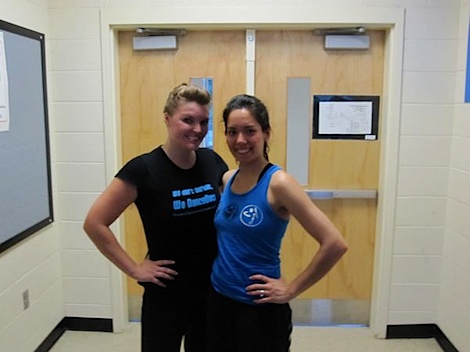 Here's what I started out with today – a mini (said in a Dr. Evil voice) bump.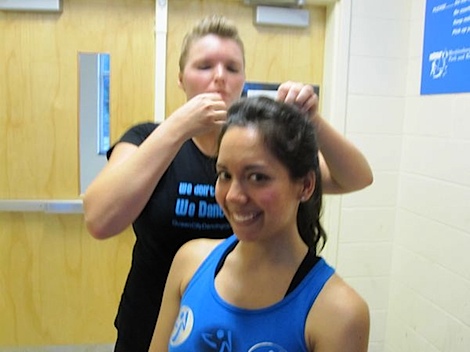 Megan helped me a bit.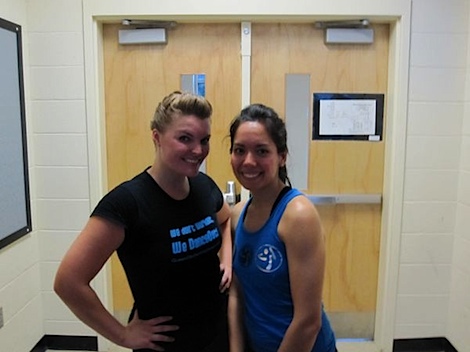 And here we have medium-bump.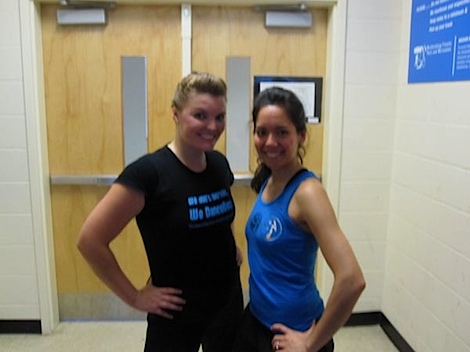 And full-blown bump. FABULOUS! Thanks Megan!
I'm never going to wash my hair or take off those shoes…EVER!
(ok just kidding…about both the hair and the shoes)
Tips for a hair-bump:
Section: Section off a small piece of hair at the front/center of your hair line.
Tease: Use a round brush to tease the hair behind the bump.
Hold: Use a good hair spray to help your hair hold its shape – I like Bumble & Bumble.
Pin: Use 2-4 bobby pins. The bendy clips will flatten your bump and don't stay as well. You can start with 2 pins – add one on each side of the hair you pull back. Then use 2 more if you want to help tack down the sides of your bump.
Be Fearless: Megan says, "Don't fear the bump." This means…you're probably going to think your bump is ridiculously large, but if it's a little big, it probably looks fine. My mini bump looked more like a non-bump today until Megan helped me out. 😆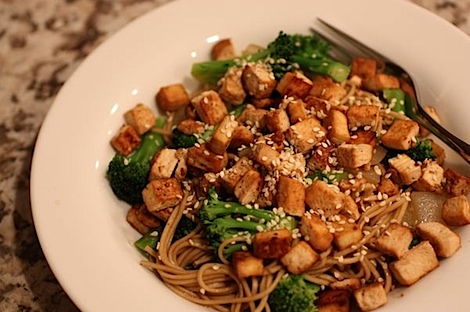 I did a play on my fave 3, 2, 1 Vegetarian Noodles with soba noodles and only broccoli. Plus, I used roasted tofu instead of sauteed because I made a whole container of tofu and reserved a bit to top a salad later this week.
Like I said, today was so busy I didn't get to dinner till 10pm! Bad for me.
But, on the upside…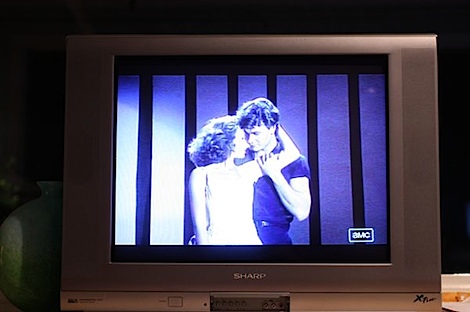 I was just in time to see the best scene of Dirty Dancing – the final dance! Soo good!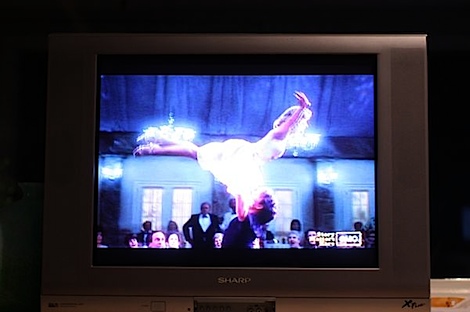 Nobody puts Baby in a corner!
What's your latest signature hair-style?