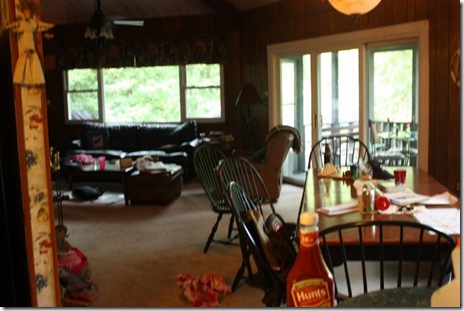 I should have snapped a photo of all the rooms before we settled in but…alas – here's the beautiful chaos of a vacation home-  snacks and personal items strewn about in that we're-on-vacation-and-not-picking-up-out-stuff way that totally doesn't bother me.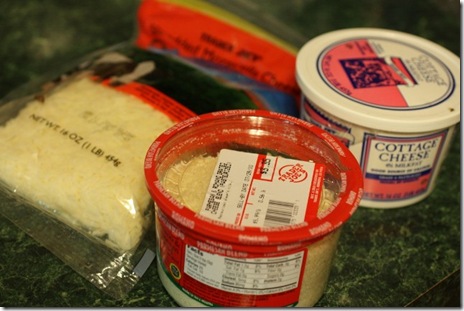 Hubby and I were in charge of dinner Sunday night. We got all our groceries from Trader Joe's and were all ready to prepare a fabulous vegetarian dinner, since half of hubby's fam are non-meat-eaters.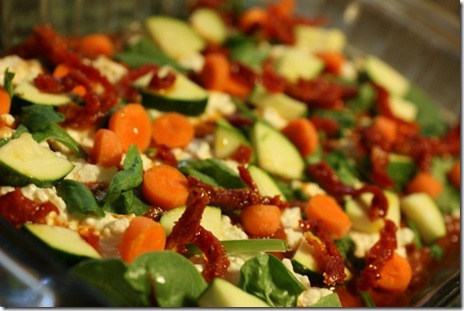 Recognize this?
When we offered to cook dinner for 8, we weren't exactly sure what to make. We knew it had to be vegetarian and kid friendly. What feeds a lot of people with ease? Lasagna! Lasagna + vegetarian = Kath's The Best Vegetable Lasagna (click for recipe)!
We figured since we liked it so much the first time we made it that hopefully it would go over well in hubby's family.
NOTE: To adjust for our large family, we made the lasagna in a 9"x12" casserole dish and just added some extra sauce, lasagna noodles, and veggies (used the same amount of cheese, though).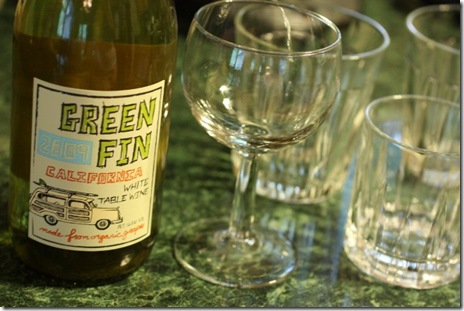 We cracked open this bottle of Green Fin California table wine (made with organic grapes) to sip on whilst the lasagna baked away.
We also cut up some havarti cheese, which we served with crackers alongside the wine for the family to nibble on.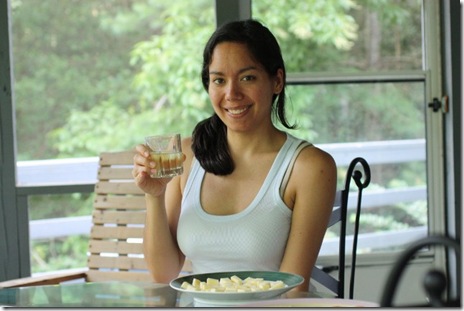 Cheers!
Hubby and I set the table and prepped salads.
Dinner would not be complete for us without BREAD! We brought a bunch of Great Harvest Virginia rolls with us for our veggie family dinner. They were a BIG hit!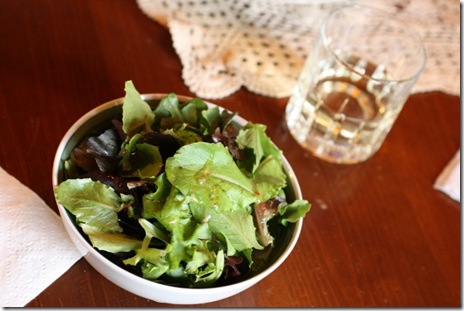 Salad time!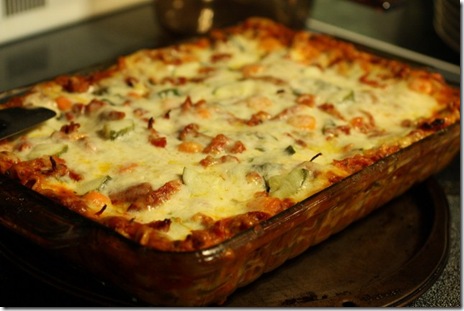 All baked up and looking deliciously ooey-gooey!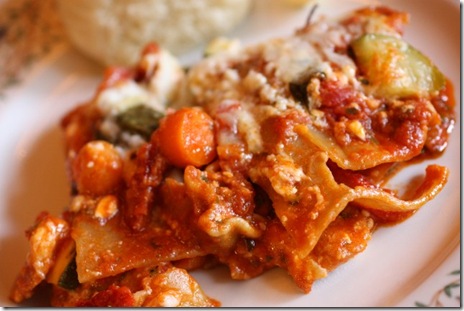 I served myself a generous portion.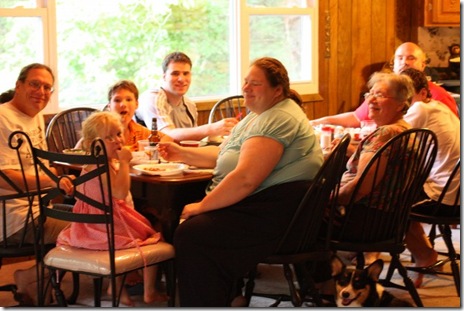 I love how Bailey snuck into this family photo from dinner. 😆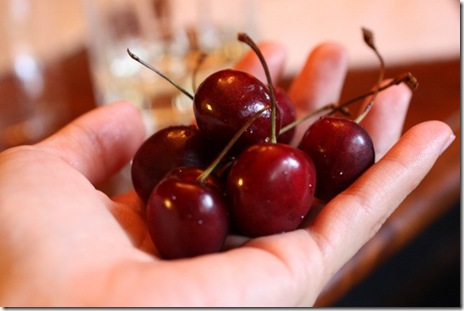 Post-dinner, I had some organic cherries for dessert.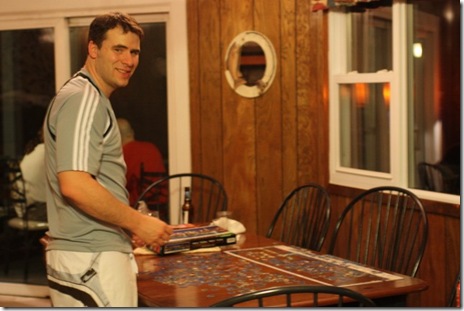 Hubby found a puzzle for us to work on.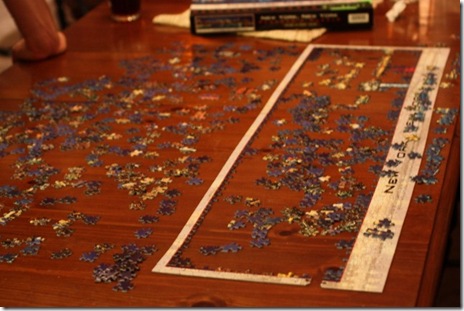 It's a 3 foot long puzzle of New York City!
I tackled the text section on the bottom – note how much more complete it is than the other parts. 😉 haha jk the other parts were harder to do than mine.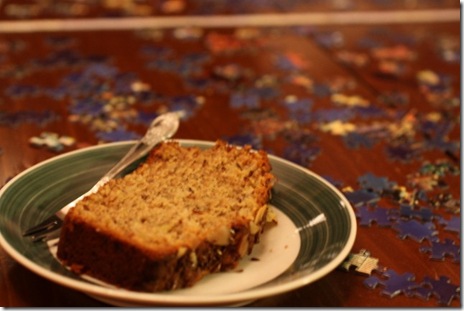 Banana bread made for great puzzle food.
I totally got wrapped up in this puzzle. It was 1am before I knew it so I decided to hit the sack.
What do you like to cook when you're feeding a large party (8+)? I could use your tips for next time! 🙂