Thank you everyone for the shoe tips on yesterday's post!
Sounds like there are some common favorites for comfy work shoes:
Aerosoles (def have some of these and love them)
Naturalizers
Sofft (I always want to buy these but never do…not sure why!)
Born
Enzo Angiolini (have some – love)
Click here to view the other comments or leave your own suggestion. Plus the suggestion of inserts is a good one. I've been wanting to buy some foot petals for awhile, but the packages are so pricey! Though right now it looks like you can do a survey for a 20% off coupon! And I think they do free shipping over $20!
Think I need to save up some money to go shopping. Or, perhaps I'll consign some of my old stuff so I can afford some new stuff?!
***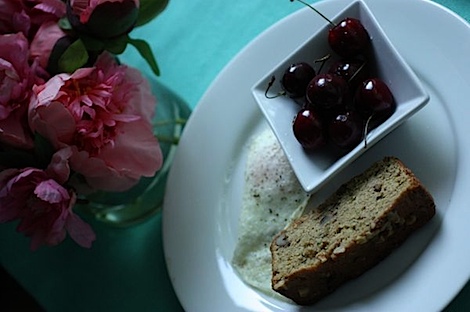 Guess what I found in my fridge yesterday ya'll?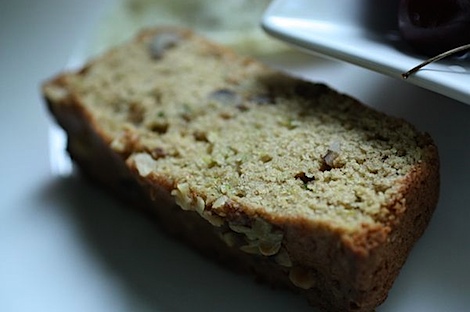 Zucchini bread! I had been saving this piece to give to a co-worker, but she's been WFH all week, so I decided to eat it today. It was fabulous. I did my re-bake trick and microwaved it for 20 seconds and then baked it at 300 degrees F to get that fresh-baked taste.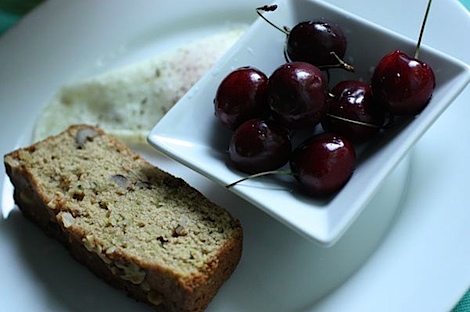 I also had a fried, cage-free egg and some organic cherries.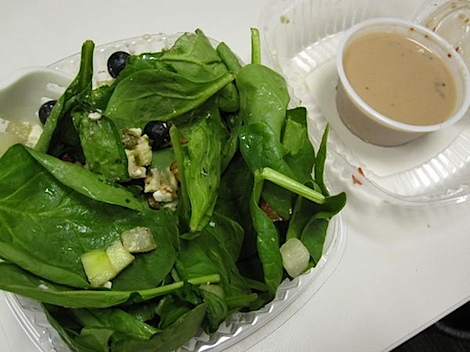 I ate most of the salad I had leftover from last night's dinner. It was a little soggy for my taste and the avocado was icky (I picked that topping out), but I was glad I didn't waste it completely.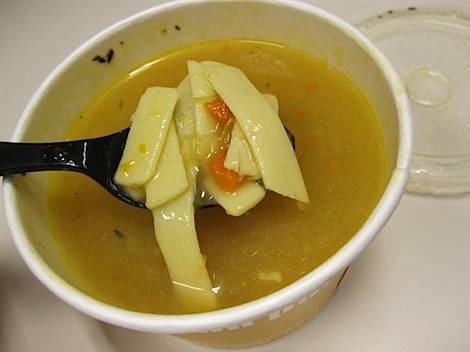 I was trying hard to not eat out for lunch today but I ended up picking a cup of chicken noodle soup up to accompany my lunch.
It went well with my AB+J though the combo did make me feel a bit like a 5 year old. 😆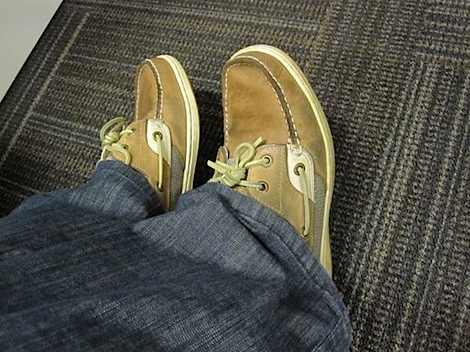 Btw, I wore my boat shoes to work today. Not the most attractive but so much more comfy! My feet couldn't take heels again after yesterday's painful pumps.
***
I was feeling hungry again around 3 pm but I talked myself out of going out to get a snack. I didn't want to spend the time (take a break) or money.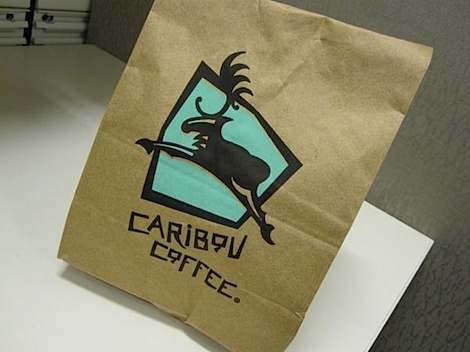 However, roughly 45 minutes I gave in and decided I deserved oatmeal since I had meetings till 6pm and would be working late. Plus it would be good brain fuel so I could concentrate better.
I decided to try out Caribou's new oatmeal concoctions since their flavors sounded way more interesting than the Starbucks oatmeal + 3 toppings. Caribou had original, brown sugar, cinnamon apple and cranberry orange.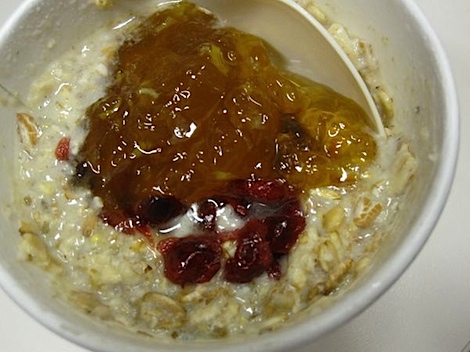 I went with cranberry orange – 7 grain oatmeal blend, soy protein, dried cranberries, and orange marmalade.
I ended up stirring all the marmalade in, which was a big mistake! I forgot how overly sweet some people like things (yes, this coming from probably the biggest dessert-eater you know). I wish I would have scraped like half the marmalade out and THEN stirred it together. But, overall I thought it was a nice, quick, healthy option for a girl on the go. I still prefer stovetop, rolled oats, but these were great to-go.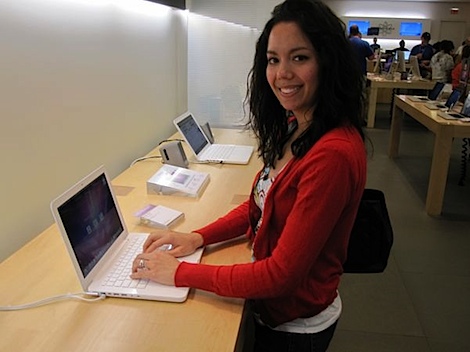 I ended up staying at work till 6:30pm today. Blech! I went straight home and then hubby and I hit up the mall to visit the Mac store. I'm shopping for a new laptop guys! So excited! I've been so sad I haven't been able to take my laptop to our patio or to local coffee shops to work. I've been shopping for the last year or so and I'm still loving my Mac so I think we may stick with the brand.
We didn't buy anything tonight but I hope to get something soon!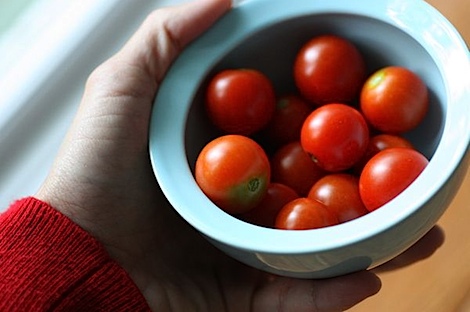 Lookie what I got from our garden today – a whole cali bowl full of cherry tomatoes! Yum!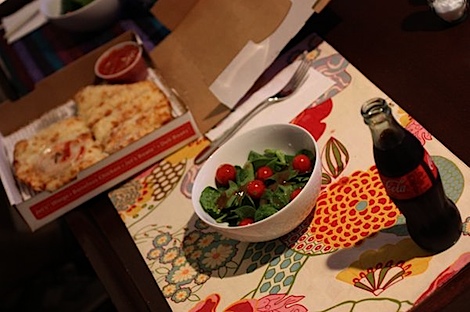 Hubby and I went for pizza for dinner. We started with a baby spinach salad and cherry tomatoes from our garden.
I had half a real, bottled coke to drink.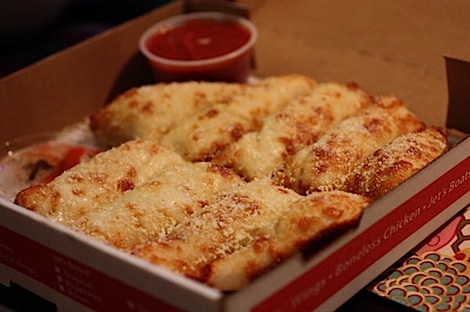 I had 2 small pieces of cheesy-bread with tomato dipping sauce.
Plus 3 small pieces of pizza.
Do you eat lunch/snacks out often when you're at work? What do you frequently get?