Booyah!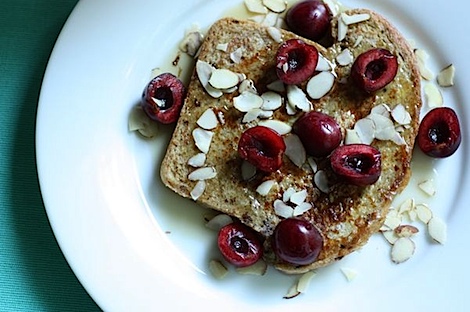 Best use of cherries to date…fo sho! 🙂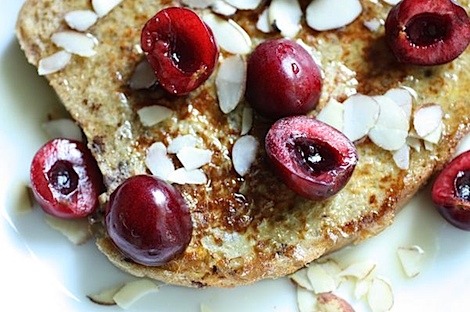 I was feeling french toast today. Besides toast + almond butter, toast + egg is a great way to get whole grains (assuming you're using a good bread) and protein.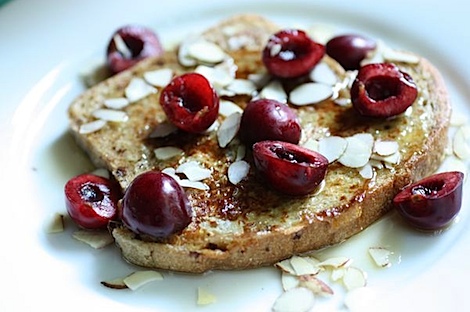 Bread of choice – Great Harvest honey whole wheat.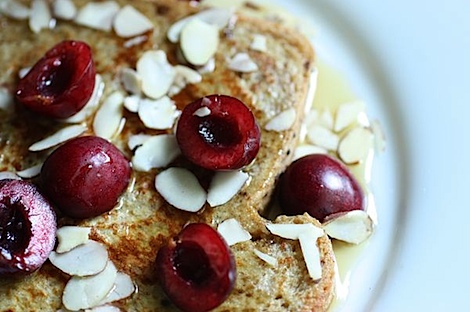 Toppings = real maple syrup, sliced almonds and organic cherries. Nomalicious!
I really should have french toast more often!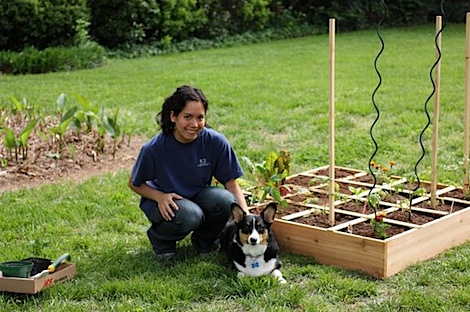 Remember this garden photo from several weeks ago?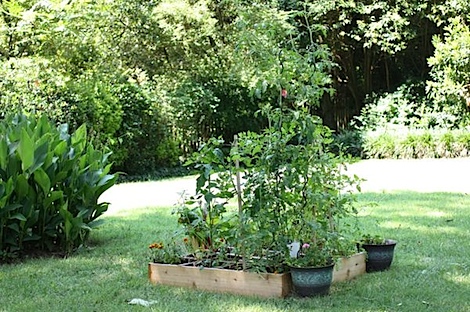 Just look at it now! It's really getting big!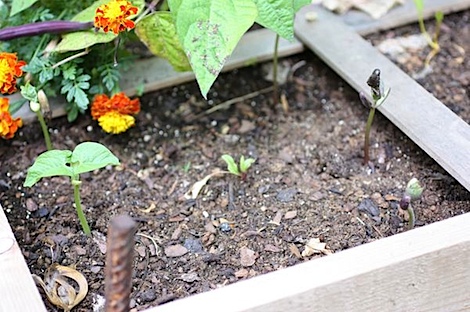 I tried to plant beets in my front 2 boxes. Unfortunately they either died or were eaten by pests. 🙁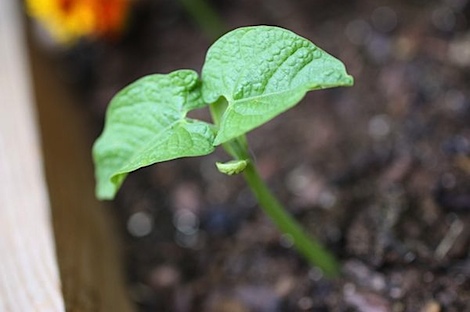 So, last weekend I planted some more of my tri-color green beans! The seedlings are just starting to push through the ground.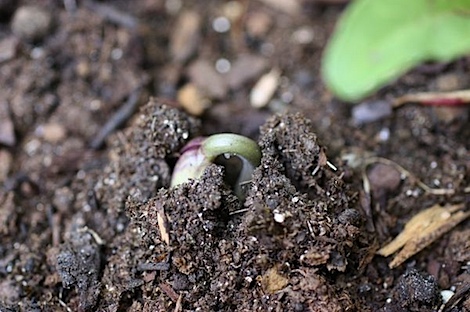 This one will see sun very soon! So neat how plants push their way through the earth.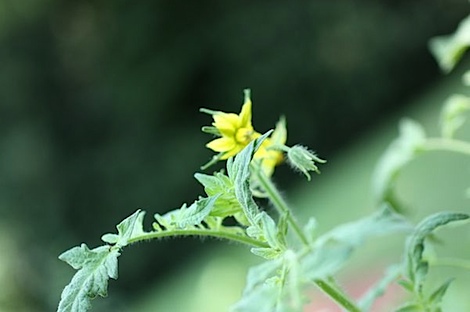 This sight makes me happy – yellow tomato plant flowers aka future tomatoes I can EAT! lol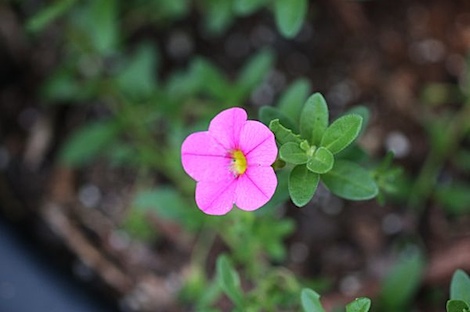 Most of the flowers around the yard are doing really well, too! Hazzah!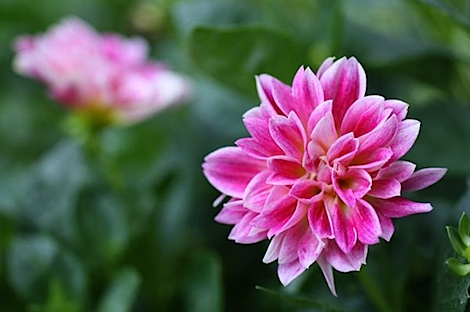 I love my dahlias.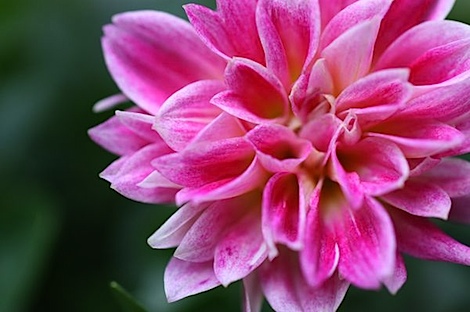 This photo would look really good printed and framed and hanging in our house!
What are your favorite French toast toppings?