After our fantastic trip to the peach farm,we went home to shower, change and get ready for lunch.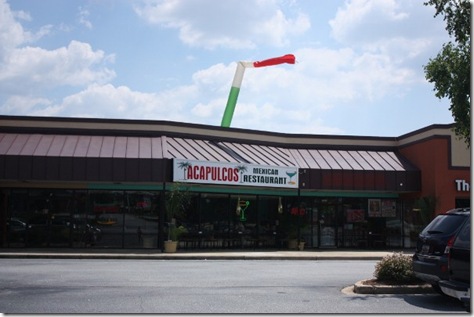 We hit up a new Mexican restaurant in town that my mom's friend's friend owns – Acapulcos Mexican Restaurant & Tequila Bar.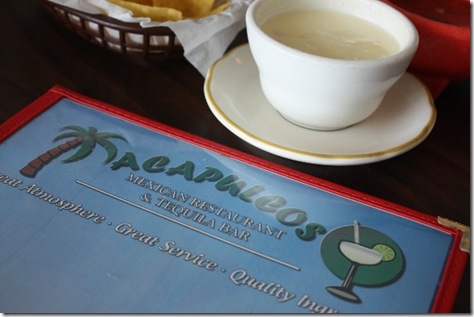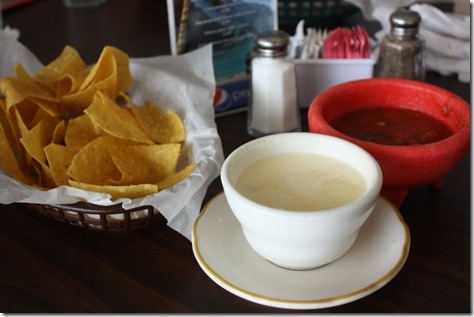 We had the usual fare – chips, salsa, and cheese dip (my sis's fave).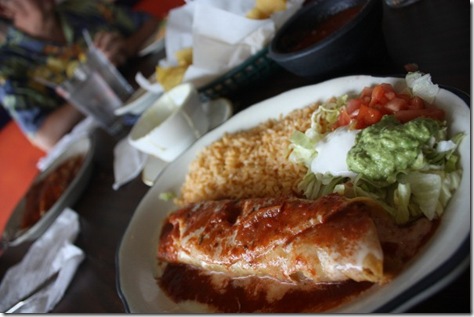 I got a chicken chimichanga with rice and guacamole salad.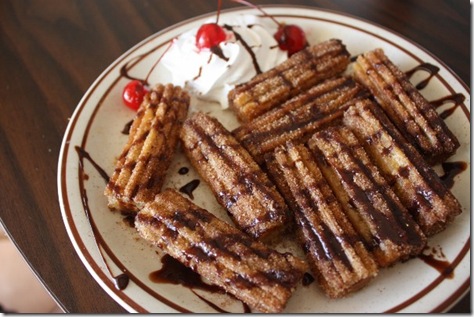 And for dessert, we had one of my personal faves – churros! These take me back to my childhood days spent running around Disneyworld. Somewhere (or possibly all over) there, they have hot, fresh, cinnamon-sugary sweet churros that I would literally drag my parents across the park to find.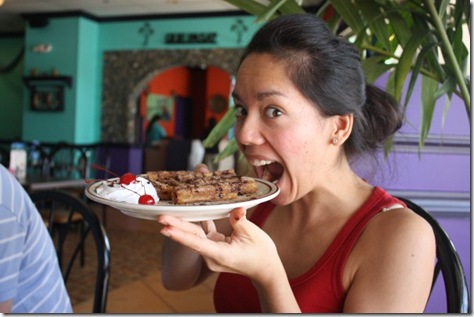 I could eat the whole plate.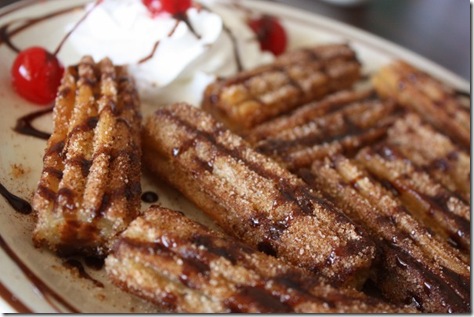 These churros, unlike the Disney ones, are filled with a caramel cream.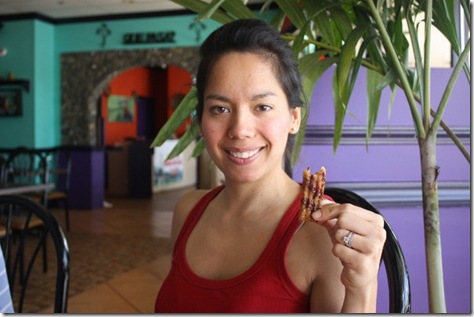 I settled on just having 3…and a half. 😉
Post-lunch, we took a trip to our old house, which my dad is renovating to rent out. He showed off all his hard work and the various upgrades he's made.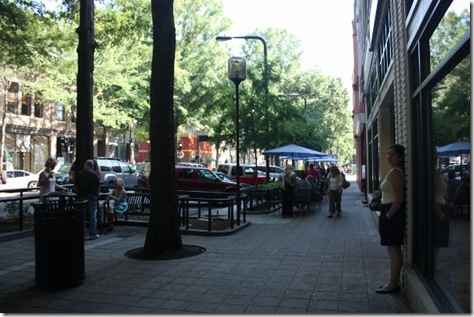 And then we headed downtown to hit up one of my all-time faves…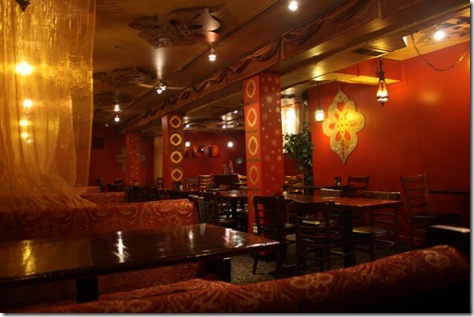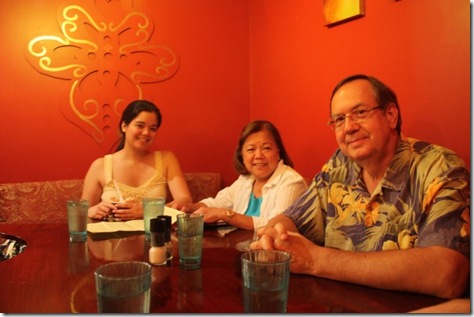 We were all still a little full from lunch, but I can't pass the opportunity to visit CU when it's there. I may not have the chance again the rest of my trip!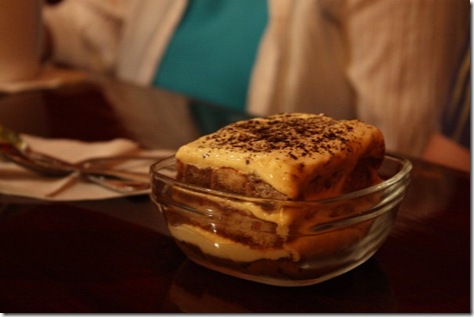 Almost everything here is made-from-scratch, so it's a real treat to come here and get anything! Dad got a tiramisu.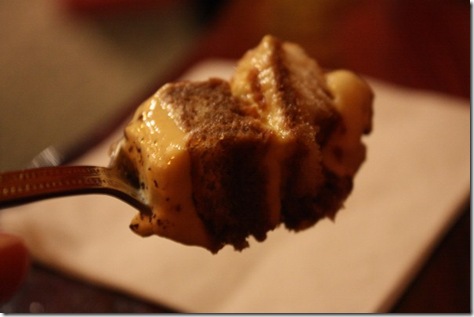 I had a bite – very tasty!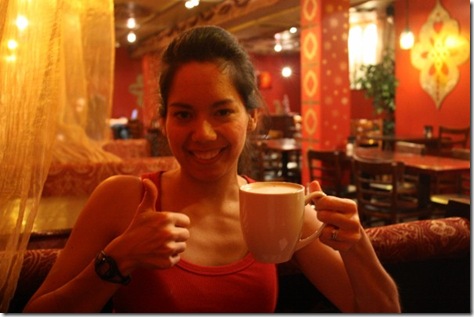 I was there for the coffee.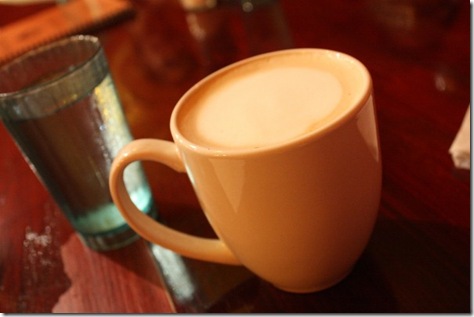 Pistachio latte! I haven't seen this coffee anywhere else (I'm sure other places serve it, I just haven't seen them!) so I always, ALWAYS thrilled to get it when I'm in town.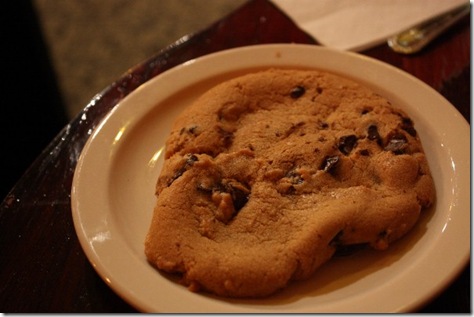 Our waiter must have liked us because he gave us a cookie on the house. We all shared a bite.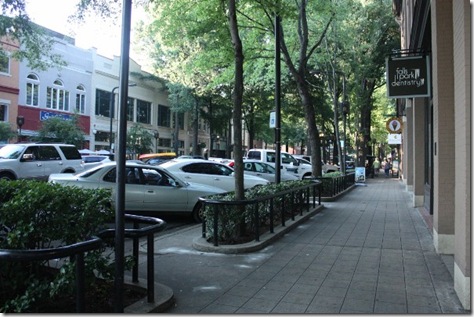 We could have hung around outside forever – the weather was just so perfect.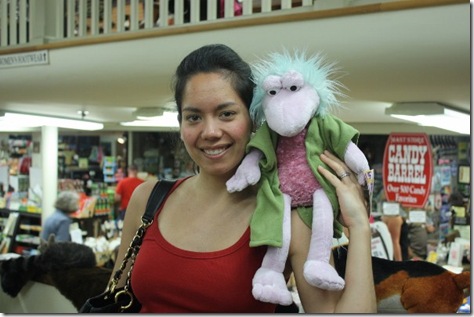 Look what we found inside the Mast General store – it's a Fraggle from Fraggle Rock! Anyone else remember that show?
Dance your cares away. Worries for another day. Let the music play. Down at Fraggle Rock!
I used to LOVE that show!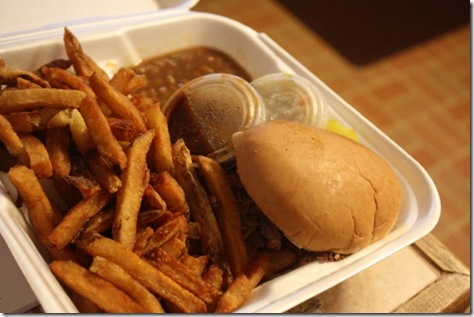 On the way home, we squeezed in another fave of mine – Henry's BBQ! I wish we could have eaten it there, but we were just taking it to go. We were actually all pretty stuffed from the rest of the day's eats, so hubby and I just shared this BBQ sandwich plate.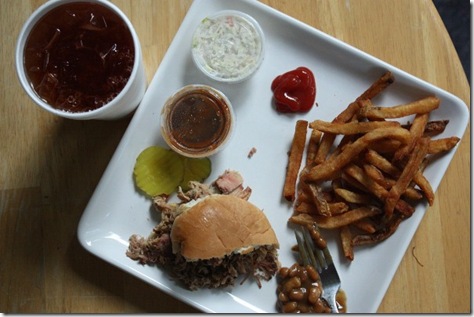 My half plus sweet tea.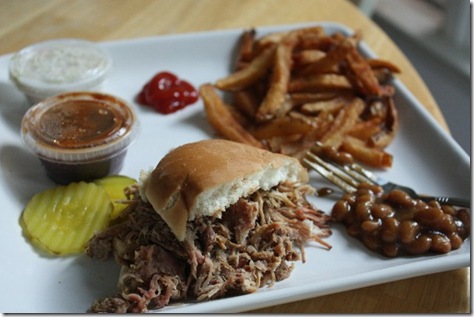 Best BBQ EVER!!