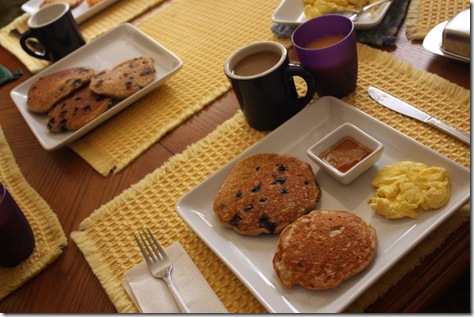 Ahh…BREAKFAST. Possibly my fave meal of the day.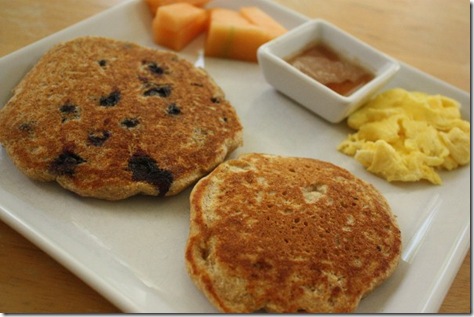 My fam always has a great one. Today we had pancakes and eggs. I had a blueberry pancake and a banana pancake, plus a wee bit of scrambled eggs, syrup for the pancakes (in a separate dish because I don't like them getting soggy) and cantaloupe.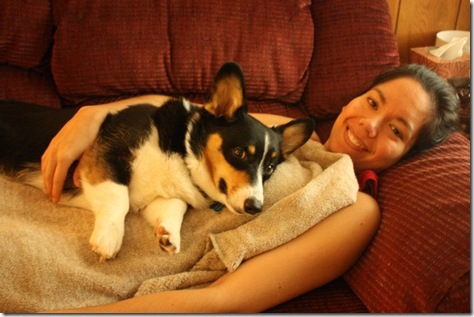 Other fave thing about being home with my parents – the relaxation time. I feel like I get so wound up just living life some days that I forget to let go and relax and lay around and do nothing once in awhile.
Luckily, Bailey tries to help remind me that sometimes a good cuddle is time well-spent.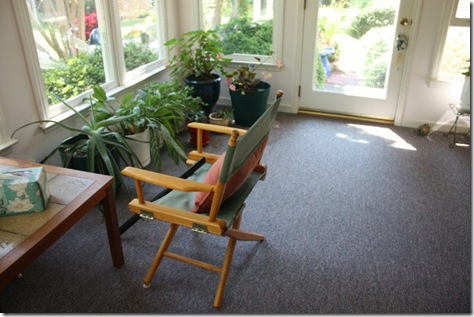 I hit up my parents' sunroom for some more leisure time with some new books.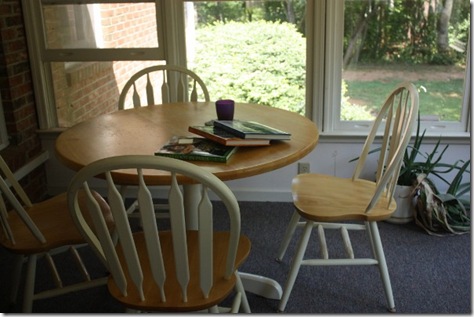 I found a nice spot in the warm and sunny room.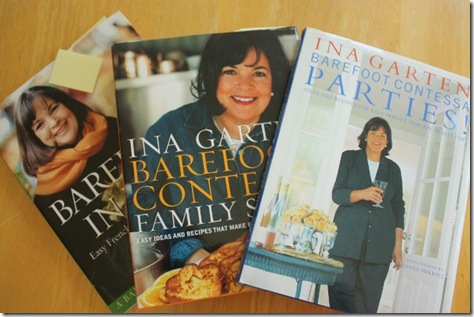 Perfect for flipping through my new cookbooks. My mom found these at TJ Maxx and couldn't resist completing my Ina Garten collection of cookbooks.
The only downside of having cookbooks, IMO, is that I feel like I never get around to actually using them.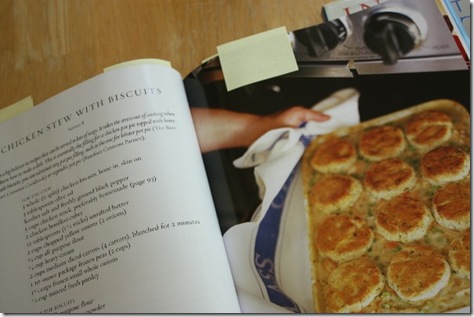 So, I'm determined to that, starting with these 3, I will cook up some of the recipes in the books I have.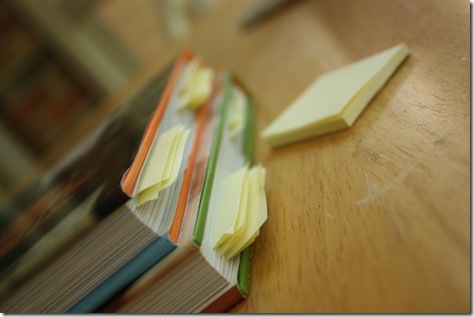 I used sticky notes to mark my favorite recipes that I want to try.
I'll select one in each book by the end of the weekend to try out sometime soon – hopefully within the next couple weeks.
Sis was itching for some Indian food, so she took the fam out to a local Indian buffet lunch at Handi Indian Cuisine.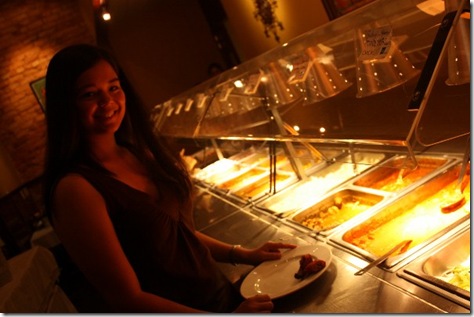 I love a good Indian buffet. I normally don't love buffets because I don't usually eat much in one sitting, so they're not really cost effective for me, but I do love how you can sample so many flavors. I think this is important if you're trying out a cuisine you're unfamiliar with. Go in, sample a little bit of everything, find something you love, note it down, order it next time.
One thing I really enjoy about Indian food is how there are always so many good vegetarian options. I'm not vegetarian, but I do enjoy vegetarian meals.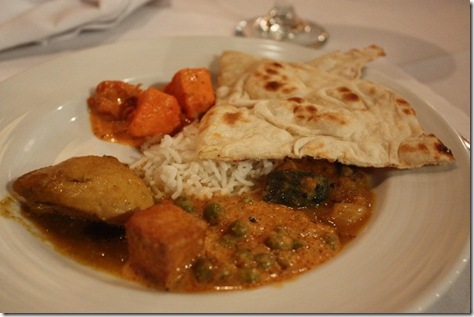 And as much as I'd like to identify everything on my sampling plates, I don't know most of what I ate so I'll just post photos. 🙂
And tell you that it was all delicious.
I love how much of a treat Indian food is. I don't know if it's just the unfamiliar flavors, but Indian food helps spice up my eating life with a change from the usual. The flavors and textures are just all so different from what I'm used to eating.
I tried 2 desserts – one a ball of dough in a cinnamon syrup and one a cheese dessert that I had at the vegetarian Indian restaurant I visited awhile back.
I even got a mango lassi to-go. They're too delicious to resist.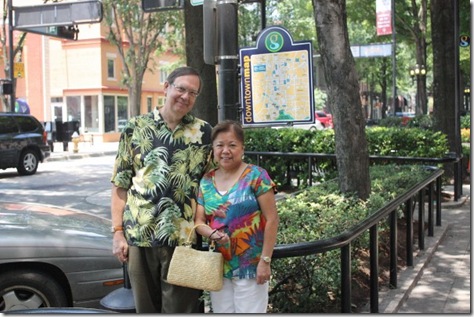 The fam and I enjoyed the beautiful weather wandering around town again.
We even hit up a local cooking supply store where I found some cool stuff to buy.
PS Do you like my Fourth of July dress? It's red white and blue!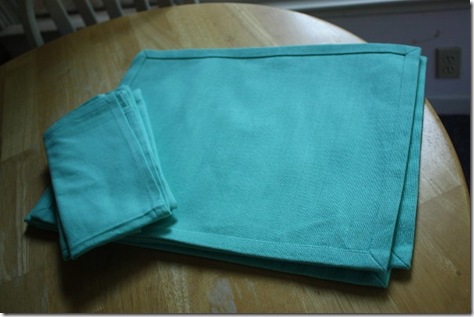 Anywho, here's what I got: turquoise placemats and napkins – on the sale rack! Score! I wanted to buy all the ones they had for sale but settled on 4 of each.
I just took about a 1 1/2 hour nap, which means I must be more tired than I think!
The rest of our Fourth celebrating will probably continue to be low-key…yay! I think I'm going to whip up a tempeh dish for my parents – probably this one again. Ooh, and mom's making peach cobbler with those peaches we picked yesterday…Hazzah!
***
Happy Independence Day everyone!
For my American friends out there, does everyone remember singing your patriotic songs growing up? It's been years since I have! There are so many good ones…it seems a shame to rarely hear them any more.
I remember when I was about twelve, an older girl I skated with had a program to Lee Greenwood's God Bless the USA and near the end when there's the big drum beat, she'd do a jumping split that I always thought was so cool.
And remember America?
O beautiful for spacious skies,
For amber waves of grain,
For purple mountain majesties
Above the fruited plain!
America! America!
God shed his grace on thee
And crown thy good with brotherhood
From sea to shining sea!
***
What are you doing to celebrate the Fourth?