Hazzah!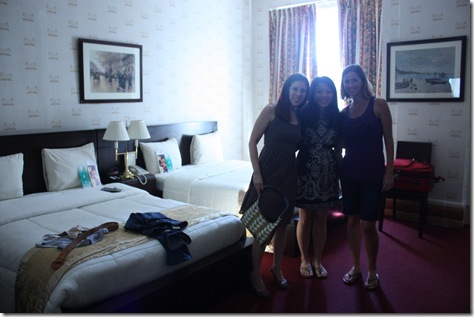 I found my roomes: Sarah, Allie, and Meg.
Then we rounded up the troops for a little dinner I organized at a local restaurant called RAW.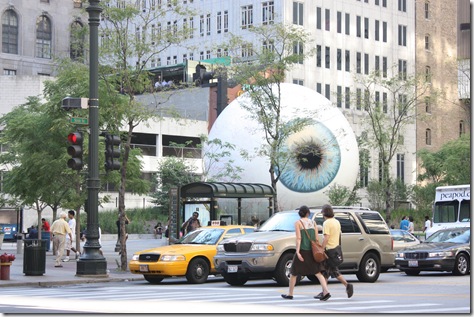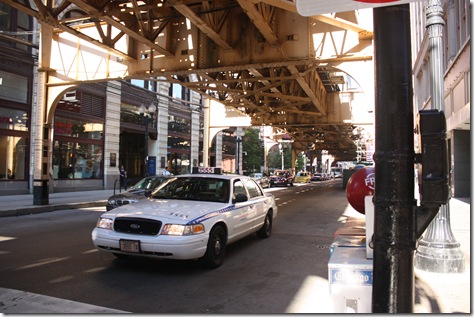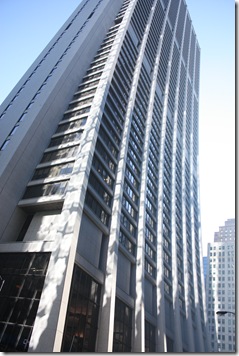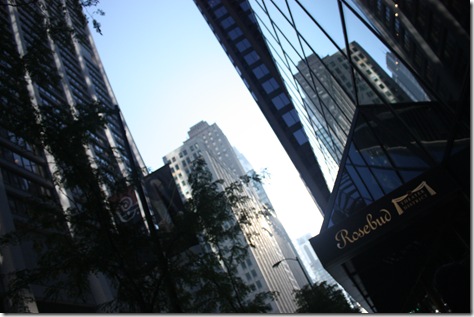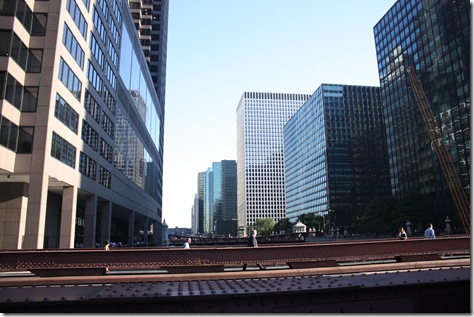 We had a fair walk, but we didn't take public transportation. This is the Healthy Living Summit afterall!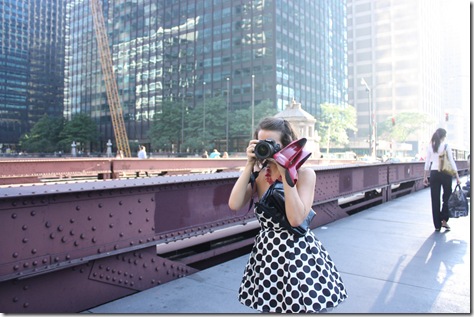 Hi Meghann!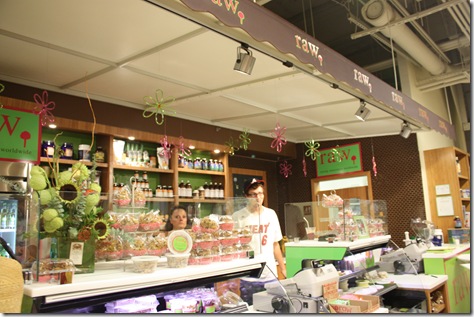 Before we knew it, we were there! RAW in all its glory.
We met up with owners Polly and Carole who so kindly prepared some samples for our group.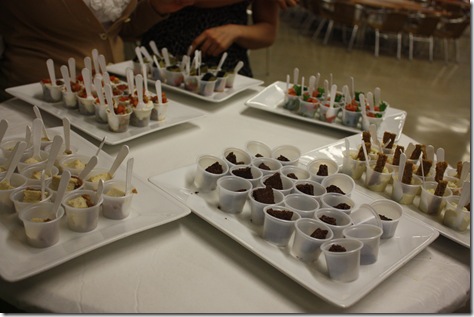 Yummy raw food samples.
They even showed us some of the full size entrees of the samples.
Our group got busy with our cameras to capture the goodies. I'm so glad so many people were able to make it to our outing!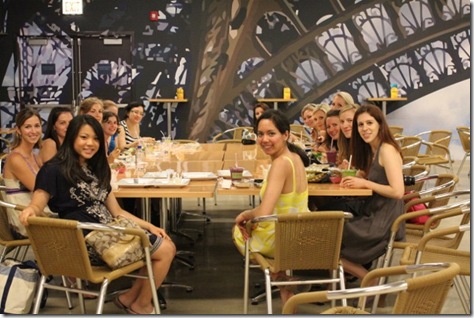 We had lots of fabulous bloggers with us (thanks Allie for sharing your photo!): Kath, Tina, Meghann, Allie, Sarah, Meg, Nicole, Freya, Katy, Gracie, Gabriela, Emily, Emily's friend (I'm sorry I don't have your name!), & Heather.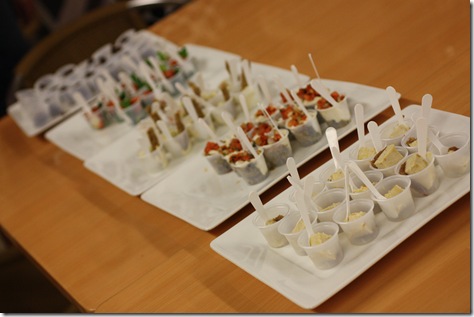 Nommmmm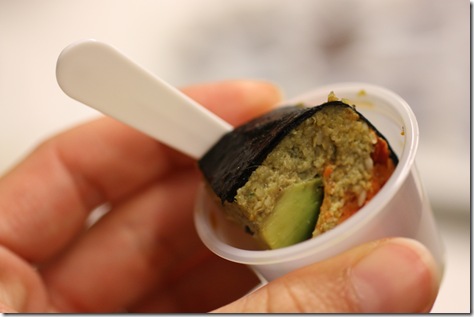 First up – the sushi! Made with cashews, avocados and other goodness.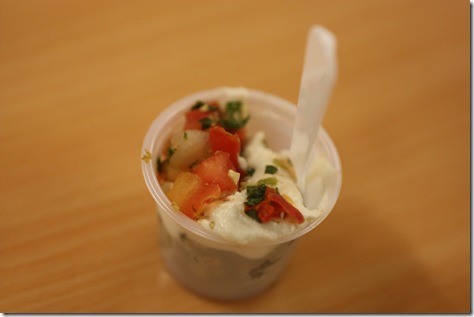 I forgot what this one was, but it had a yummy cashew sour cream.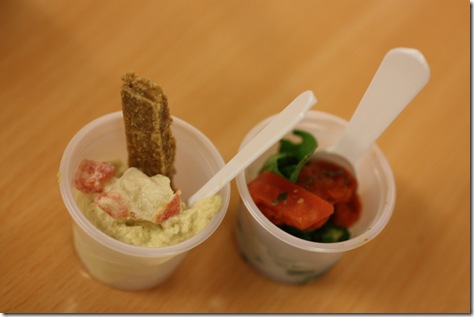 Then I tried the hummus/falafel sample and lasagna.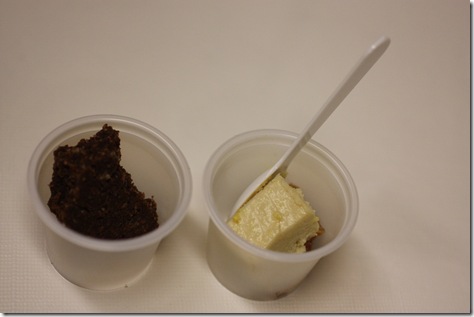 Then it was on to the desserts! A biscotti and the most-delicious lemon bar. Nommm!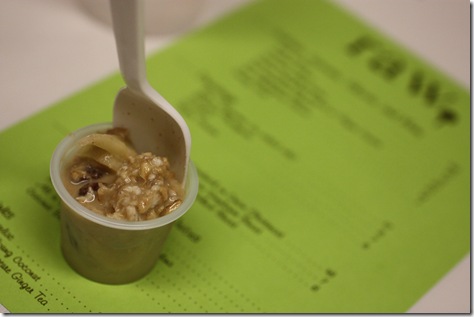 Plus a breakfast sample – oatmeal!
So much fun!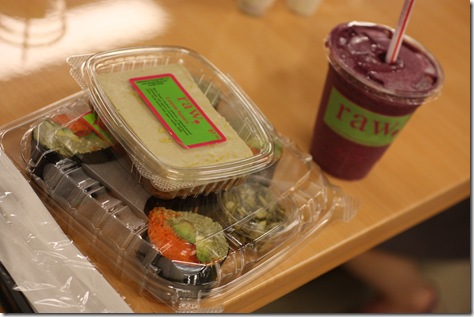 My eyes were a little bigger than my stomach. Serious case of the "big eyes"!
I got some eats and the Almond Breeze smoothie (blueberries, strawberry kiwi juice, lecithin, and almonds), which was really, really yummy and not too sweet.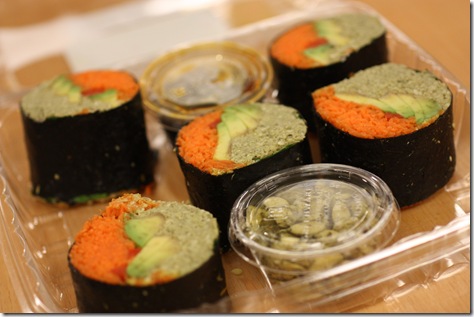 I got the sushi but only managed to eat about 2 of these and gave the rest away.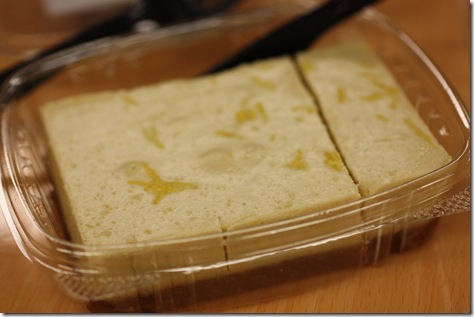 I had to save room for the lemon bar that I got! I only managed to eat about half of this, though and currently have the rest in my hotel room. 😉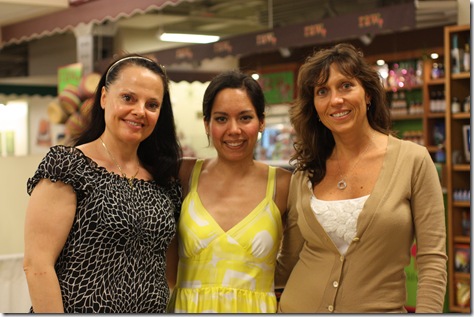 Special thanks to Carole and Polly for being so hospitable. If you're ever in Chicago, be sure to stop by. They are wonderful!
Next up, we headed to the Yum Universe launch party.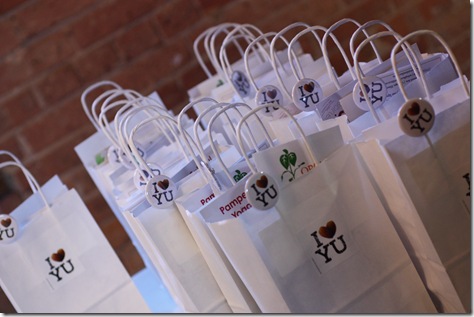 Gotta love swag bags.
There were a ton of people there!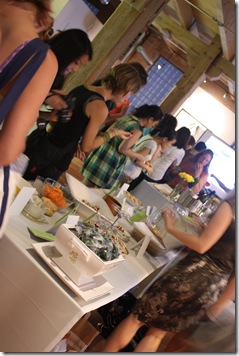 We got in line for samples.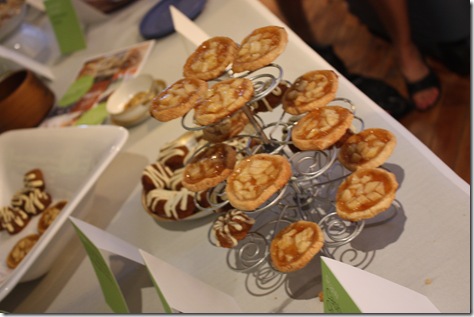 I was super full from dinner (who knew raw food could be so filling!?)…
…but the samples were too cute not to try.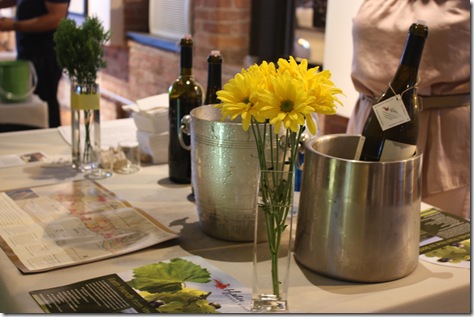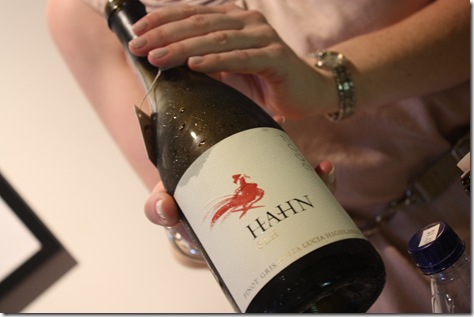 I also had a little sample of some Hahn Family wine – the Pinot Gris. It was nice and light.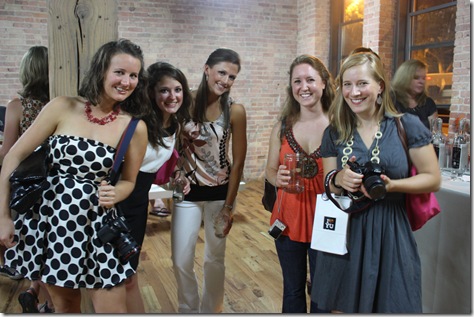 Bloggers!  Meghann, Megan, Courtney, Hillary, Kath.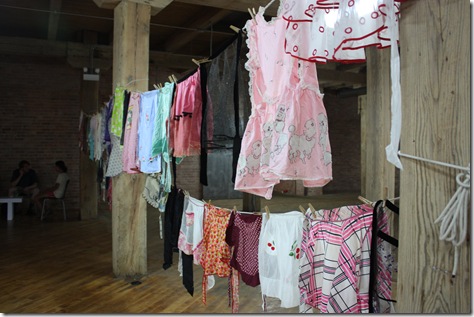 Aprons! I thought these were for sale and was going to try to buy one…till I realized they were just for display.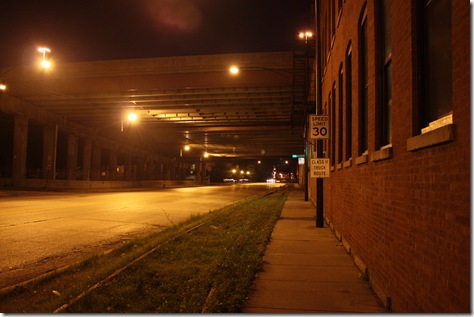 Soon enough it was time to hit the road to get back to the hotel.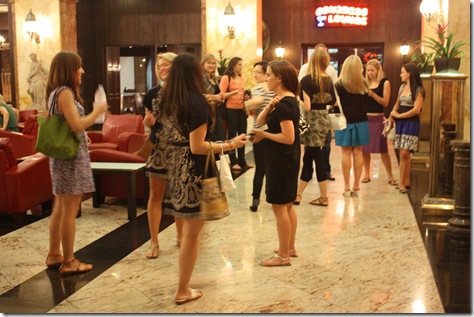 We ran into so many bloggers there! Bloggers galore! I can't imagine what tomorrow is going to be like.
Can't wait! 🙂