Happy Tuesday All!
So fun reading everyone's comments yesterday. Glad to know I'm not the only one!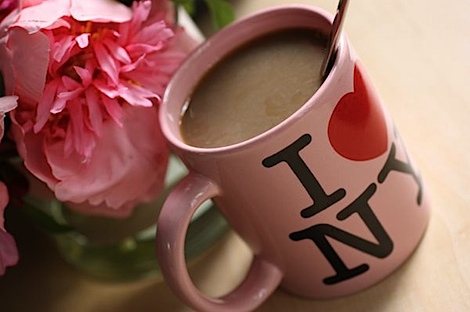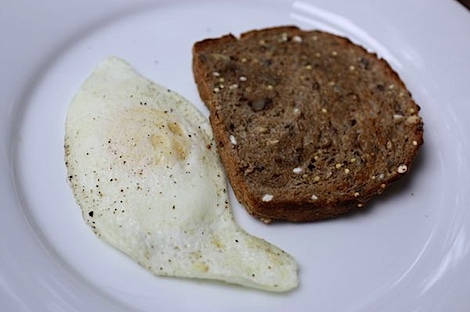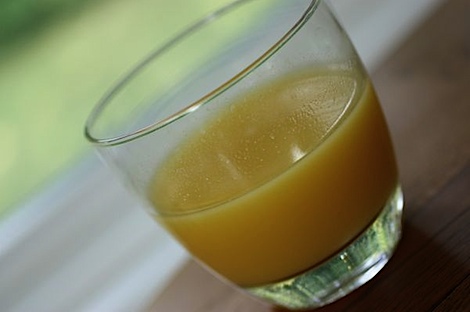 Breakfasts have been a little boring lately…lots of cage-free eggs and whole grain toast…but I really can't help myself. It's too easy, tasty, and healthful to quit! 😆
And don't forget the coffee and OJ.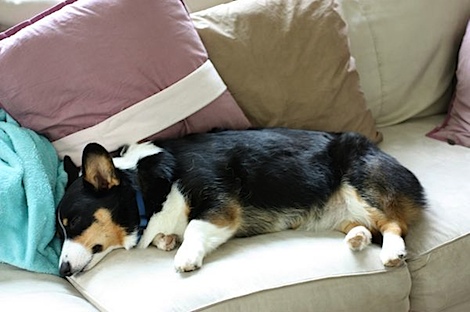 Bailey's tuckered out today.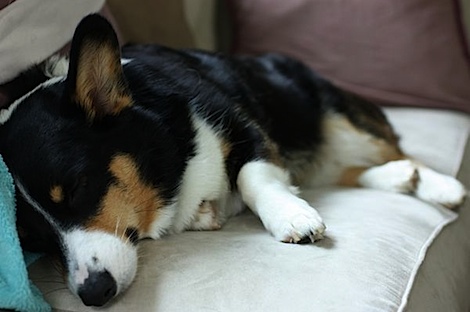 Must be the gray day and blah weather.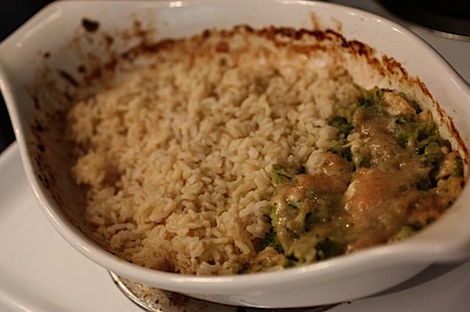 I re-heated last night's casserole in the oven with some brown rice for lunch.
I also steamed up some veggies for extra veg-power.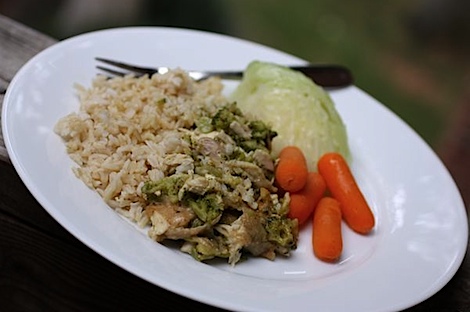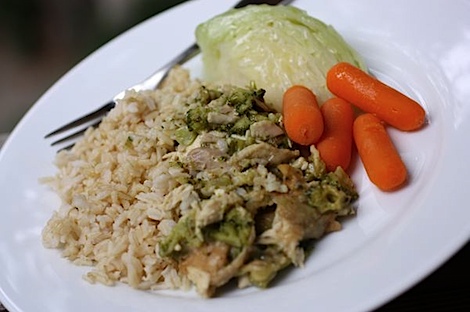 Easy and yummy!
***
And now, for Bailey's world premiere video…we have…
Corgi Tricks!
Our little guy is so smart! Bailey will do almost anything for these yummy treats!
Does your pet do tricks?