So glad you guys liked Bailey's video premiere! His brithday is just starting as this blog post publishes! Woohoo!
Been hoarding my HLS swag bag goodies…*sigh*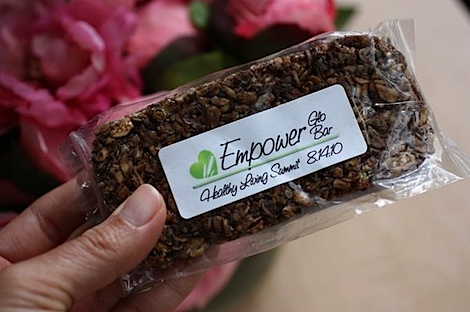 I always save the good ones too long! lol
Loved my Empower Glo Bar sample. I waited a bit to eat it, but it was still quite tasty. Thanks Ang!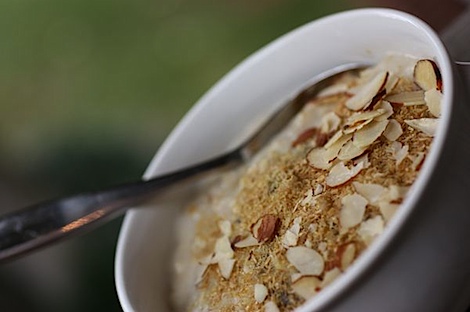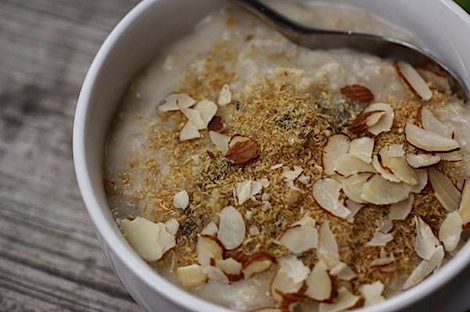 I made some date-rice-milk-oats for a pre-workout snack WITH salt (new trick I learned thanks to that talk on Sports Nutrition at HLS).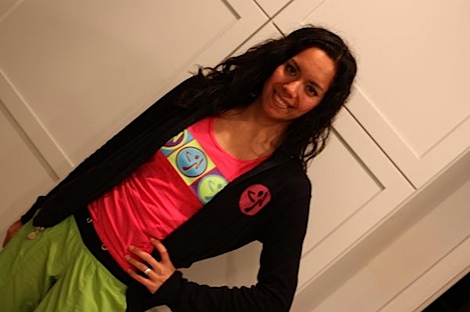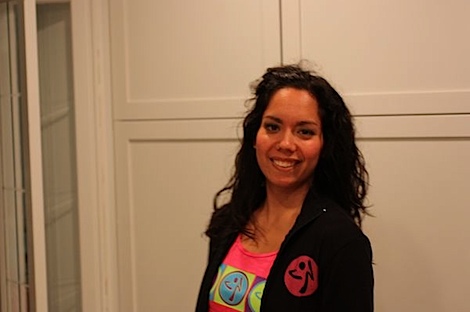 Taught a fabulous private Zumba class tonight with a guest appearance from my head instructor, Erica. We busted out a lot of fun, new songs:
What Is It
Shake Your Pom Pom
Shake
Press It Up
So fun! I just love that Shake Your Pom Pom song (from the Step Up 2 the Streets soundtrack) but I can't remember the choreography! Hopefully Erica will help me learn it. 🙂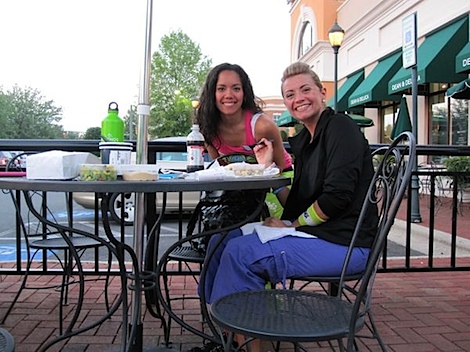 Erica and I hit up Dean and Deluca for some post-workout sustenance to enjoy whilst chatting about class, choreography notes, areas for improvement, and all that fun stuff.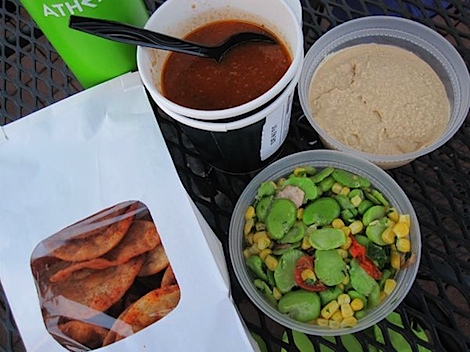 The pita chips here are to-die-for, so I had to have them. I got some hummus for pita-chip-dipping along with an expensive fava bean salad ($8 for that small container! As if!) and some black bean chili. The soup was just ok, but the hummus and chips…LOVE!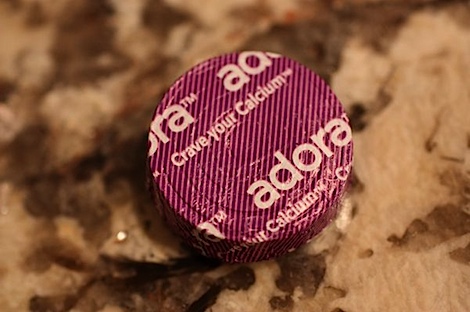 Dessert = an adora sample from the HLS swag bags.
I definitely wasted a good 20+ minutes watching old-school Michelle Kwan videos. The videos make me miss skating terribly, but I also feel extremely lucky to have been growing up along with Michelle (we are nearly the same age just 2 months apart). It was awesome to enjoy her skating while I was practicing figure skating, too. It seems no one can match her talent and artistry.
Here's a wonderful video from when Michelle won the 2003 Worlds – such a powerful program! I can't believe she almost quit competing a year or so before this, but I'm so glad she didn't.
***
By the way, we lucked out big time with Cafe Don Pablo coffee giveaway! At first, Don Pablo was just going to give away 1 bag of coffee, but they decided to give everyone who entered a free bag instead! How generous! 🙂
Thank you Don Pablo!
I emailed all the winners earlier today. If you didn't receive an email, but you entered the giveaway, please shoot me an email and let me know.
***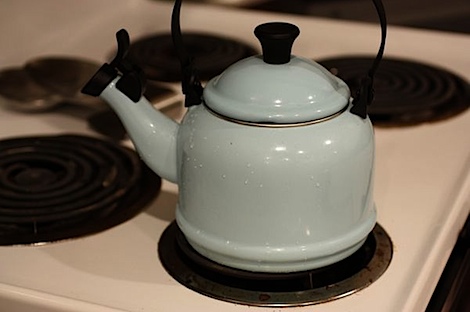 Currently enjoying some fresh-brewed hot tea.
Time for bed…g'night!
What was your childhood hobby/sport? Do you still do it?