I wasn't quite ready for Monday to be here, but I was looking forward to 2 things: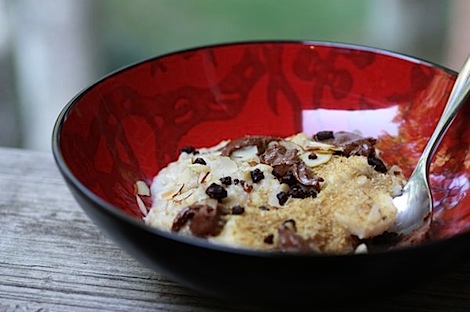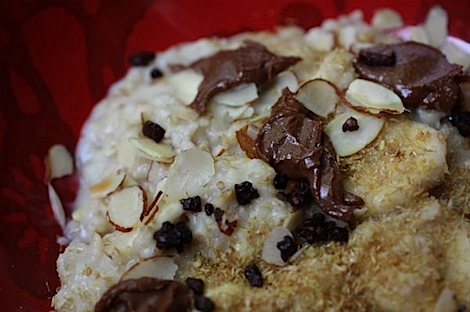 First up, I enjoyed some hot oats with rice milk, flaxseed meal, cacao nibs, sliced almonds, and Justin's chocolate PB.
I really am enjoying how the Justin's chocolate PB has a slightly savory-sweet thing going on with a nice salt flavor in the sweet PB.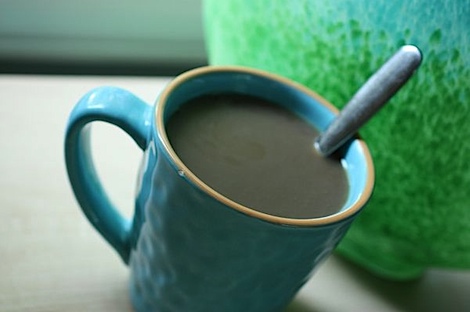 Coffee #1 – Don Pablo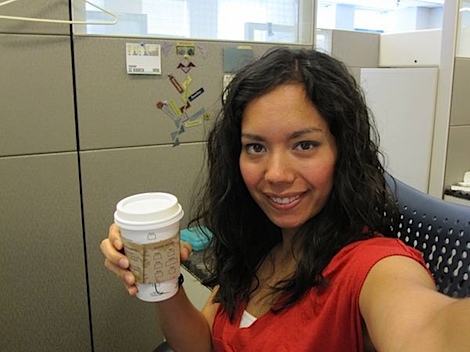 Coffee #2 = Starbucks Monday! Tall vanilla soy latte.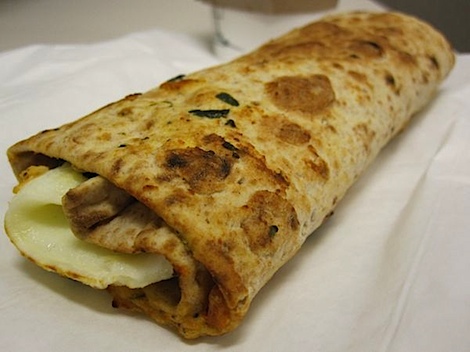 And I was kind of bad and got breakfast out…yes a second breakfast! I love these spinach feta wraps and I figured it would be a good buy since the lunch I packed was pretty light.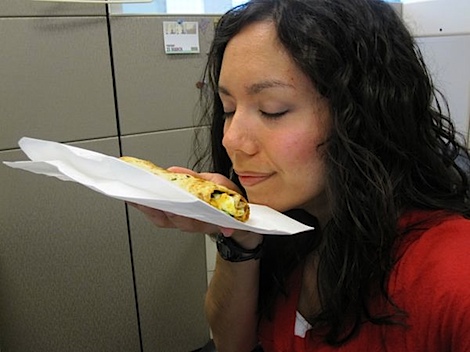 Mmm…toasty! Smells so yummy!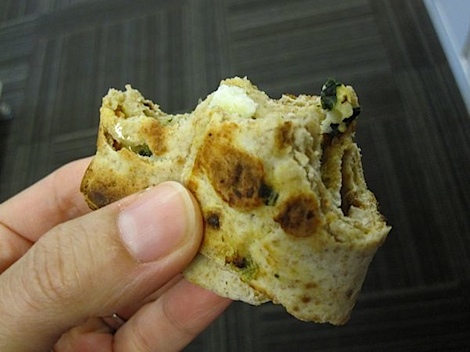 The best part – the crunchy end.
I'll tell ya what wasn't toasty today and that was my office, which must have had the thermostat set to "icebox." I was so cold all day! Brrrrrrr!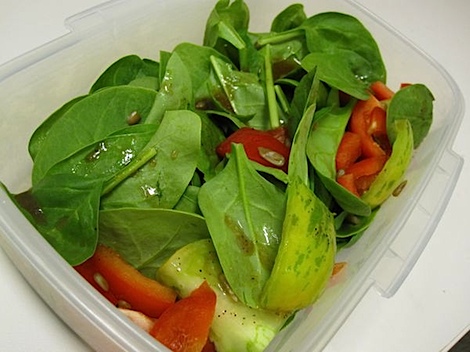 Lunch #1 = spinach salad with green zebra tomatoes from our garden and organic bell pepper…plus sunflower seeds and balsamic vinaigrette.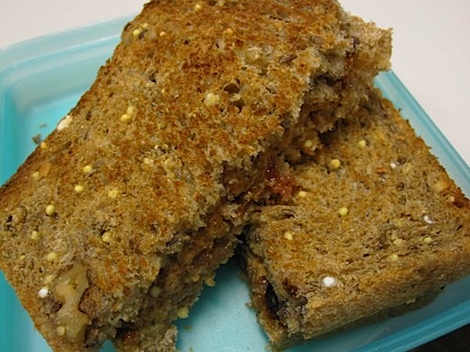 Lunch #2 = white chocolate cherry PB / strawberry jam toasted sammie.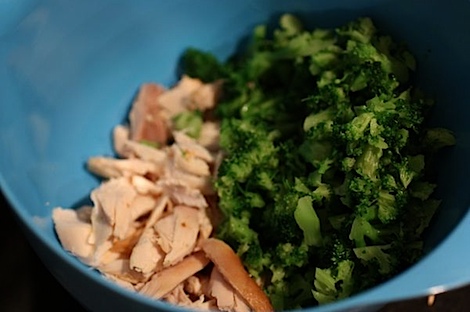 I got creative with our leftover rotisserie chicken from last night and made a healthified chicken divan dish.
The recipe wasn't quite what I wanted, so I'll have to try it out again before sharing. Sorry!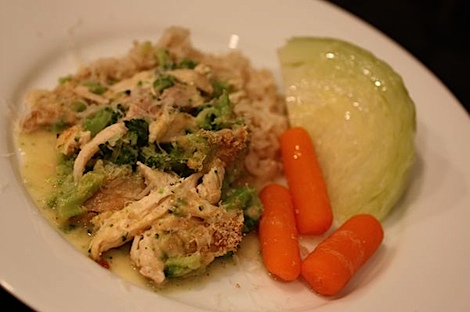 I served the chicken over brown rice (cooked in my mom's old school rice cooker) with extra veggies – steamed organic cabbage and organic baby carrots.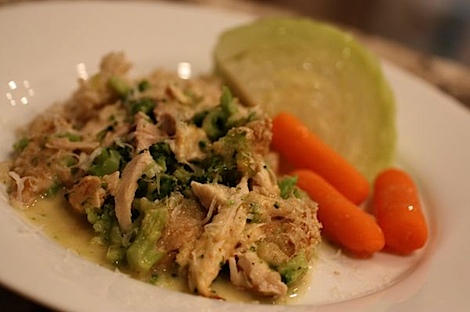 The casserole had organic broccoli, but IMO you can't really get enough veggies (not by normal standards at least).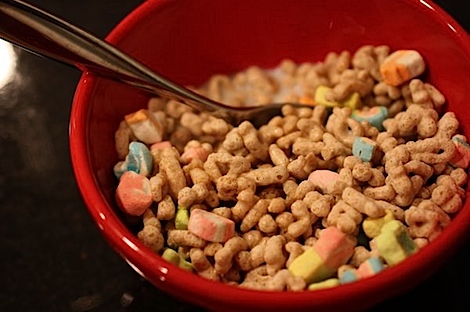 I had a strange craving for some of hubby's Lucky Charms so I had a bowl with milk. I haven't had any in ages and had forgotten how sweet they were…phew! I wish I had some hearty whole grain flakes that were unsweetened so I could control my own sugar levels with some fresh honey. Mmm…
***
No Monday zumba tonight. 🙁 Very sad, but I'm still in a bit of a funk and wasn't feeling up to it. I need to rest up so I can teach tomorrow!
***
The Chic Life – Seen on the Web
Look who's been cooking some TCL recipes:
Lookin good guys!
Have you blogged about one of my recipes? Leave me a line to let me know – I'd love to check out your post! 🙂
***
MJ Flashback
Michael Jackson's Earth Song came on in my car this morning when I was on my way to work. I hadn't heard it since the 2010 Grammy's and before that not for years. It used to be one of my favorite songs (I was a HUGE MJ fan as a kiddo) when I was growing up.
Here's the 2010 Grammy version of Earth Song, which I think is a pretty neat rendition of the song with lots of talented singers. Such a good song, though. I love how Michael tried to use his fame to bring attention to important causes.
***
Does your SO or family keep something stocked in your house that you don't really eat?