Woke up feeling a bit better today. Should have left my alarm off and slept in, though. Oh well.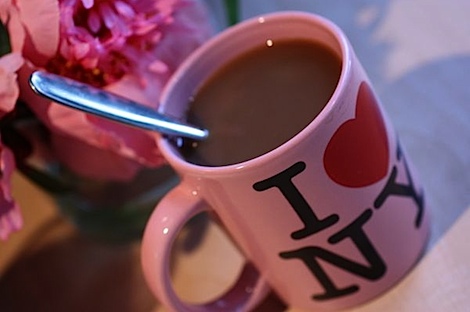 Hubby brought me some coffee so I pepped up pretty quickly.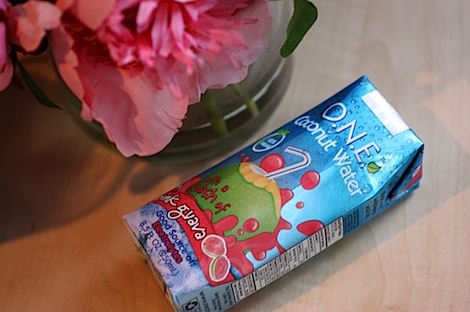 I had a Pink Guava Coconut Water first thing for some electrolytes, vitamin C, and potassium. Hydration first thing seemed like a great idea.
Breakfast was not so healthy but tasted delicious.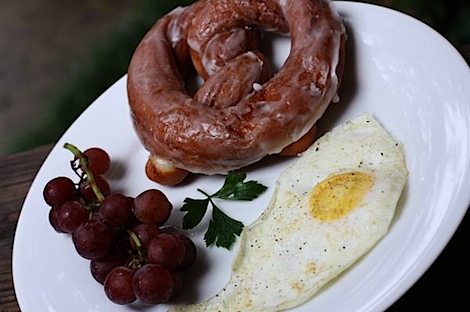 Fried cage-free egg, local donut (pretzel twist style this time), and organic grapes.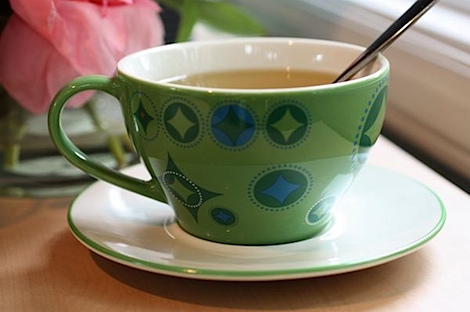 Still downing the hot tea like it's going out of style.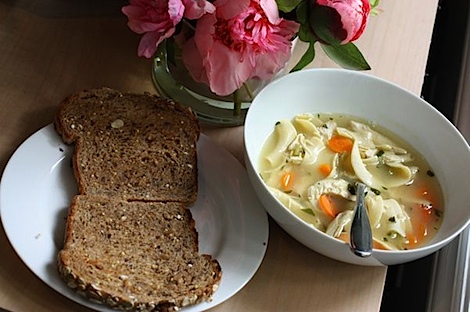 My prep work last night paid off today when lunch took hardly any effort at all for home-cooked, healthful eats.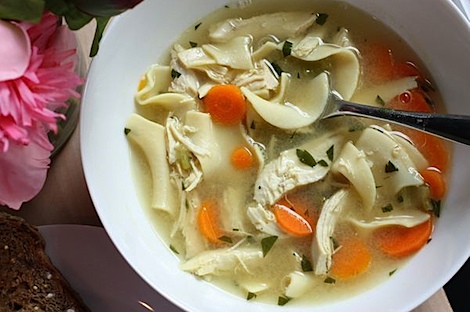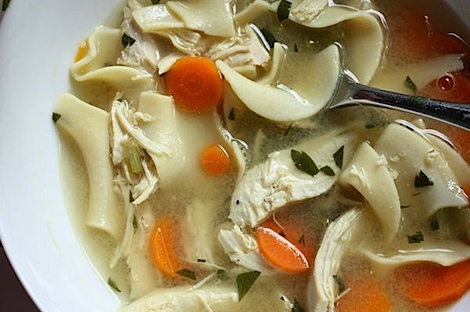 I poured some soup in a pot, covered it, and heated it stovetop while I worked.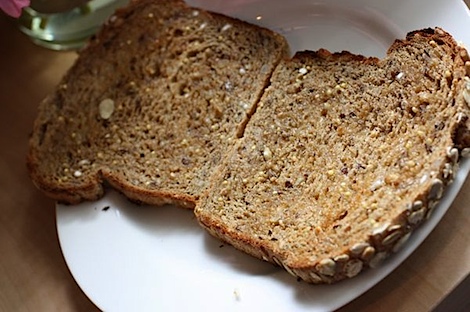 When the soup was hot, I just quickly toasted some good, whole grain bread and topped it with some real butter.
Simple, home-cooked, delicious.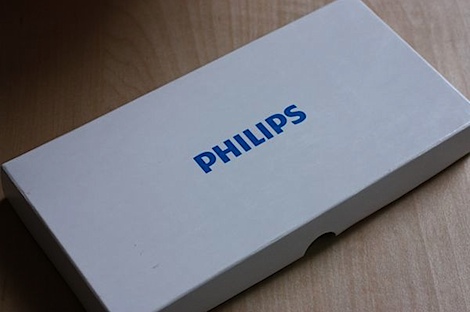 I got a prezzie in the mail today.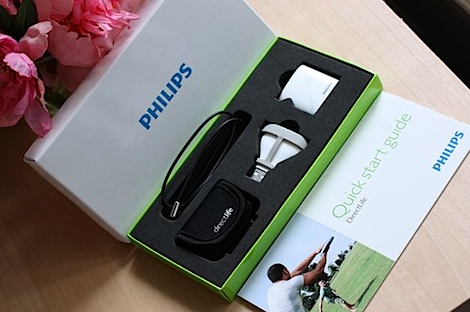 I won a Phillips directlife Activity Monitor from the Frito Lay vendor table at HLS for playing their Frito Lay test-game!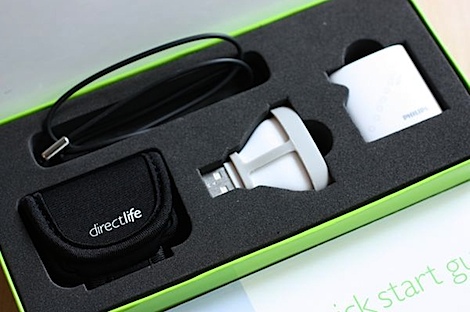 Can't wait to see what it says about my activity levels! 🙂
I'm hoping this will tell me as much if not more than a heart rate monitor. Guess we'll see soon. I should be activating it once I hear from Phillips over the next couple days. Woohoo!
I found some information online here and here that explains how this little gadget works in case anyone was curious. I only hope my zumba classes don't break it with all the crazy movement! 😆
Anyone out there ever use one of these things? Do you know what it does/how it works? What did you think? Or if you haven't tried this, do you use a heart rate monitor…or something else? What do you use and how do you like it?