I absolutely loved reading all your comments on my workout epiphany. I'm so happy to hear that so many of you have had the same or similar realizations. Long live the healthy bloggers!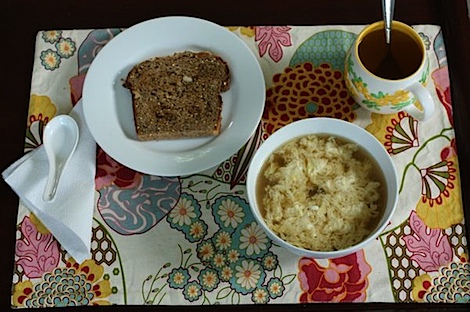 I had a typical sick day lunch: hot soup and hot tea.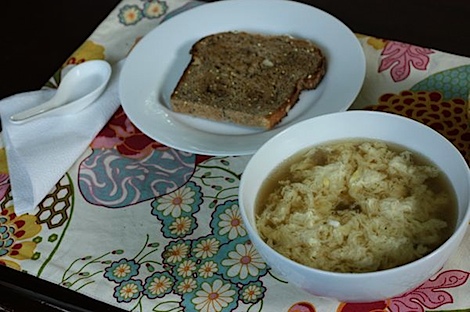 I made a quick egg drop soup along with some Whole Grain Goodness toast with a dab of real butter and more mate vana to drink.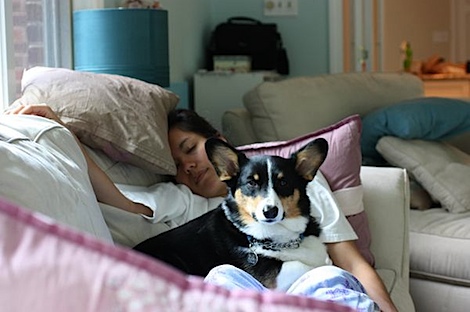 I've been trying to rest and Bailey has been trying to help me feel better with his cuddle-power.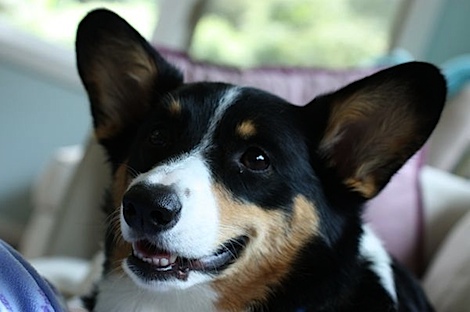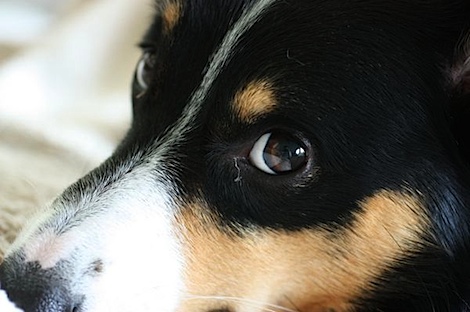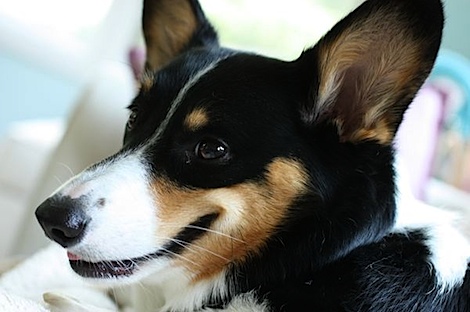 He definitely helps me feel better.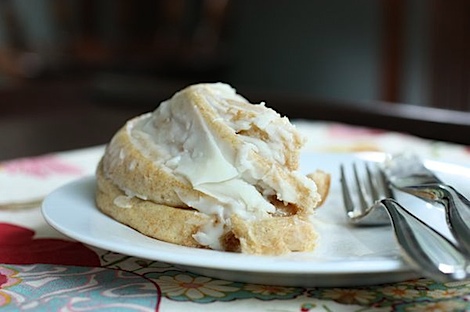 Hubby picked up one of my faves -a cinnamon roll – while he was out buying bread today.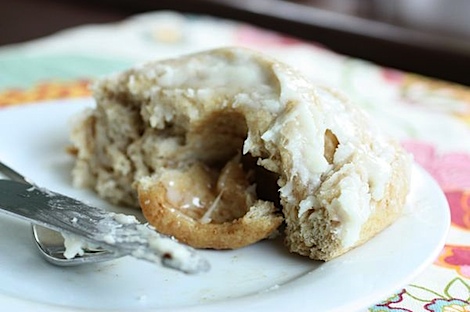 I think I've mentioned here before but when I'm under the weather, I eat for a couple things including nutrition and what makes me happy. Cinnamon rolls definitely make me happy.
Late afternoon, I got started on some cooking projects. I decided that since I was feeling sick-y and it was rainy outside that soup would be a good idea.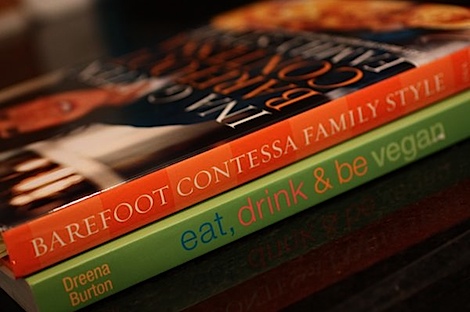 I decided to tackle two recipes so I could make extra to freeze for later:
Eat Drink & Be Vegan – Lemon Lentil Chickpea Soup
Ina Garten – Chicken Noodle Soup
I know it seems adventurous to try two soups, but I've made one before and knew it was super simple…plus cooking relaxes me.
I made a bit of a mess in the kitchen but it will be worth it later when we have quick meals we can pull out of the freezer faster than you can say "takeout".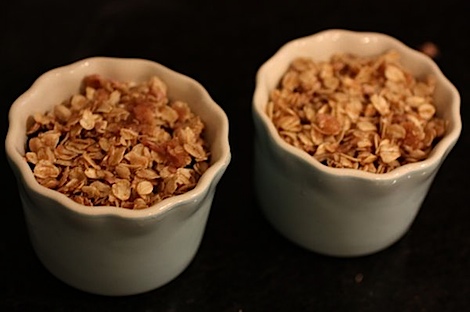 I even managed to prep some individual blueberry crisps using frozen blueberries we picked up at the farmers market earlier in the summer. I got these baking when we were ready to sit down to dinner.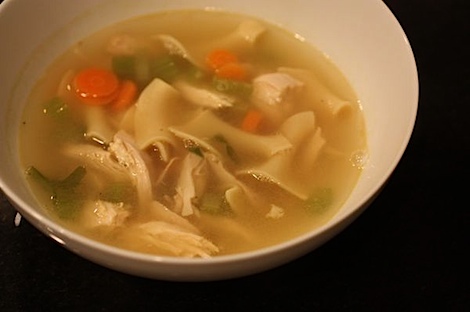 With two soups cooked, hot and ready to eat, I had a tough choice. I decided the Chicken Noodle would be better for me and went with that.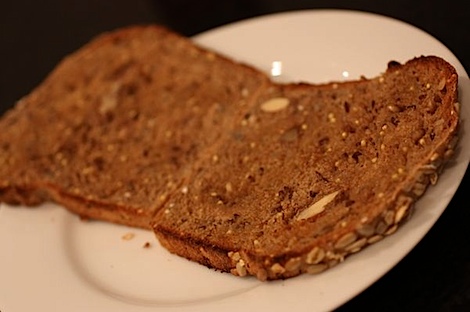 Plus more Whole Grain Goodness toast with real butter lightly spread on.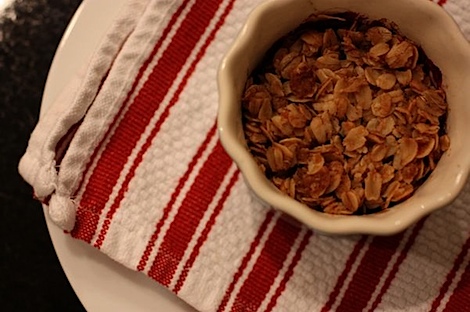 I was pretty happy about those berry crisps, too.
Hubby and I enjoyed dinner whilst bouncing between Bear Gryllis trying to catch a shark with his bare hands and Master Chef.
Anywho, check out the fruits of my labor…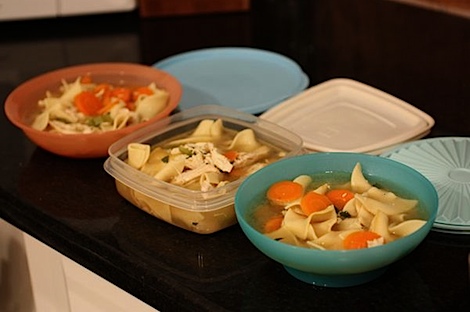 We have 3 servings of chicken noodle soup for later in the week…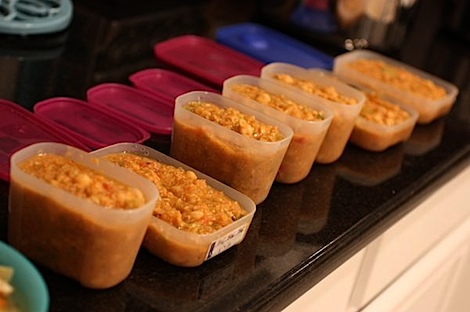 …plus 7 servings of the vegan lentil soup, which I plan to freeze for later.
I just love having home-cooked soups waiting on me in the freezer – they make for great, quick meals when you're short on time but want healthful eats.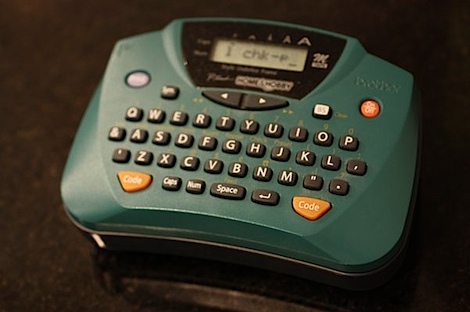 Time to bust out my label maker…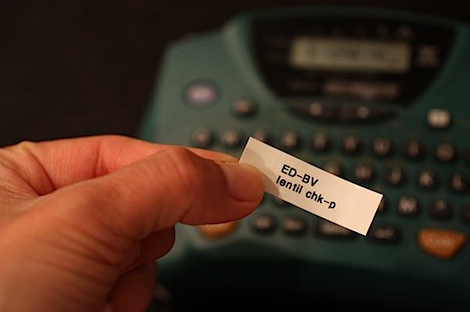 I've got some soups to put up!
***
Remember, you still have time to enter my giveaway for free coffee! There will be multiple winners! Click here to enter.
***
I have a BIG day tomorrow! I'm teaching my first public zumba class with my fitness company. Why is this a big deal? Because I'm going to have regulars! They are harder because they know when you mess up. 😆 eeks! Gotta finalize my playlist and pick out an outfit!
***
Lastly, let me leave you with this amazing video my sister emailed me.
Wow! Makes me wish I kept up with my piano lessons…I would like to start them up again one day…I just need more money and free time (don't we all?).
Did you / do you play any musical instruments?