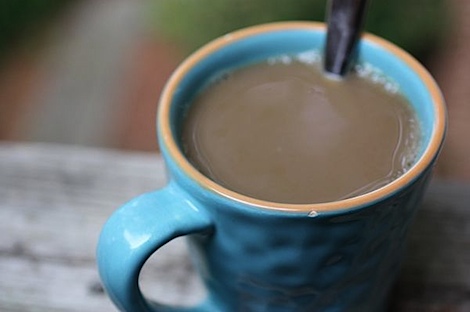 I'm obsessed.
No, not with this delicious Don Pablo coffee….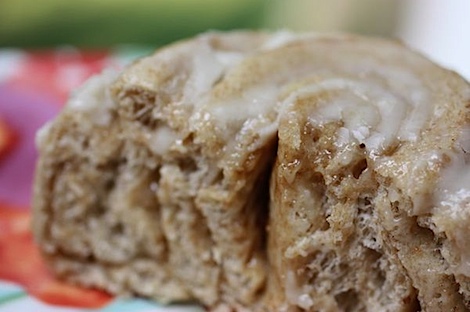 …with those cursedly delicious Great Harvest cinnamon rolls. Gah!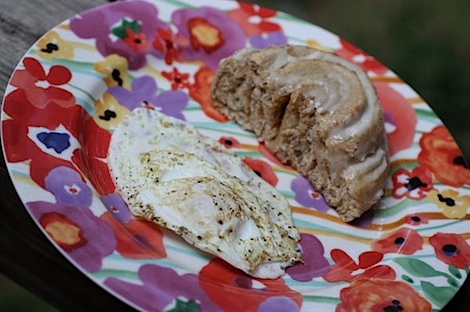 My parents know this is nothing new.
Even as a child, I had a tendency to latch onto a food once in awhile and eat it till I was sick of it. I did that with macaroni and cheese and even raisins. Mac and cheese I still love but I must have eaten a whole heck of a lot of those raisins because I still dislike them. Ahh c'est la vie. Plus, it could be worse…I could be eaten processed "baked goods" out of a vending machine. Blech!
A cage-free fried egg helped keep me full till lunch. The only thing missing was the smoothie that I wasn't quite hungry for until later in the day.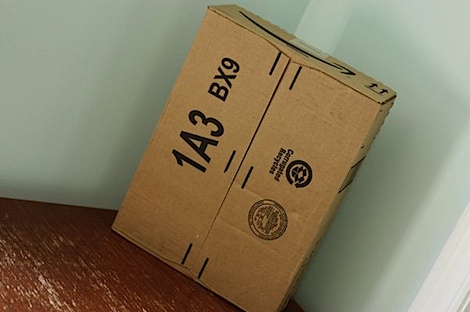 I got a package!
Unfortunately, it wasn't my new zumba shoes (that hole is driving me crazy!), but it was pretty cool!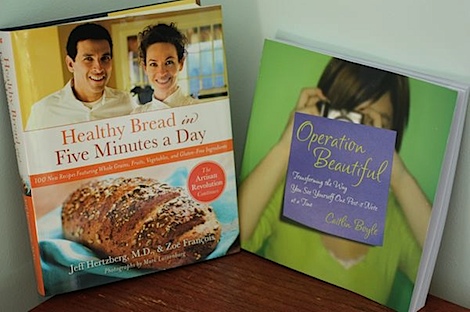 I got Healthy Bread in Five Minutes a Day and Operation Beautiful!
Can't wait to dig into these.
I'd say the bread book would make for a great weekend project, but I'm going to be in Chicago! Woot woot!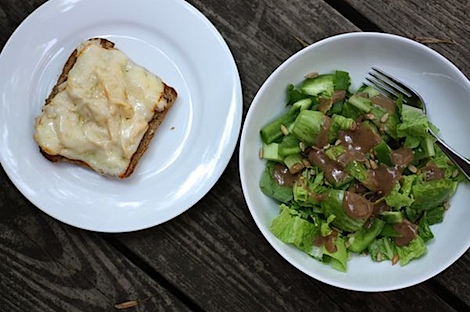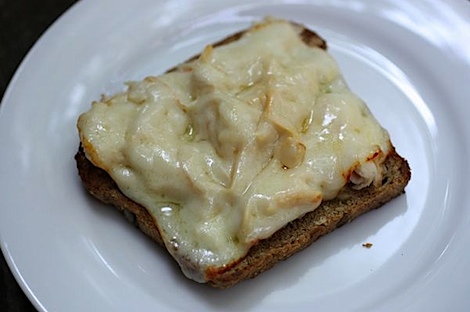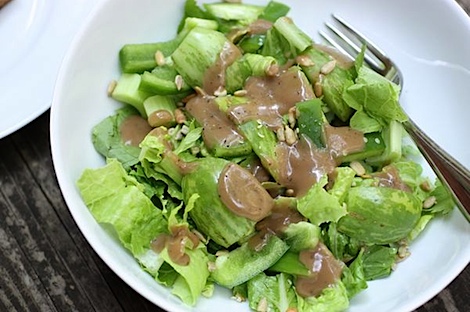 Lunch was a chicken melt on Dakota with a very GREEN salad.
It looks like just lettuce, but there's a lot of good stuff in there:
organic romaine leaves
organic green bell pepper
organic celery
green zebra tomatoes (from my Garden)
sunflower seeds
rosemary balsamic dressing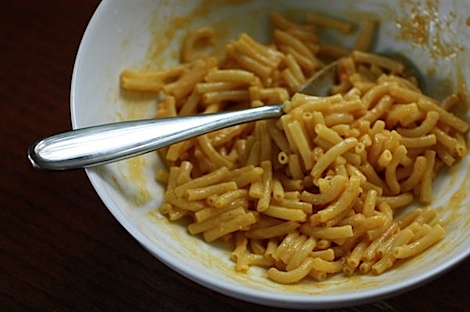 And later… since I'm not sick of it – some Annie's instant mac and cheese.
Have you ever eaten something so much you made yourself sick of it? What was it?