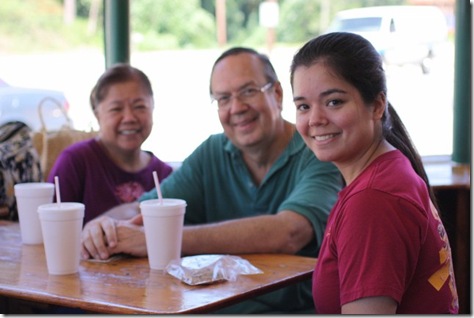 Lookie who I'm hanging out with!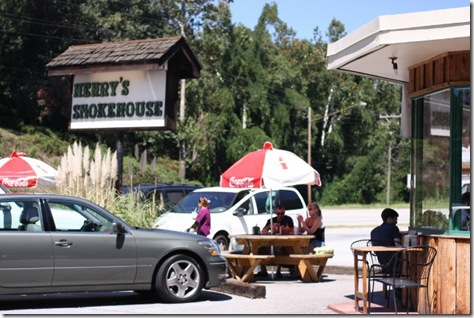 Hubby and I headed out to visit my fam and made a quick pit stop at Henry's for eats.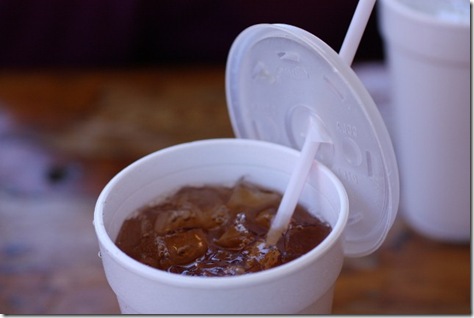 Sweet tea for this gal.
Hubby and I split the regular sandwich plate with baked beans, french fries, cole slaw on the side instead of on the sammie.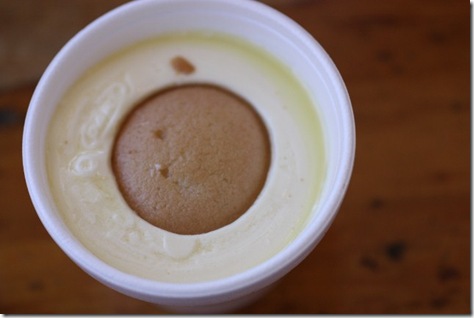 A mini banana pudding shared for dessert.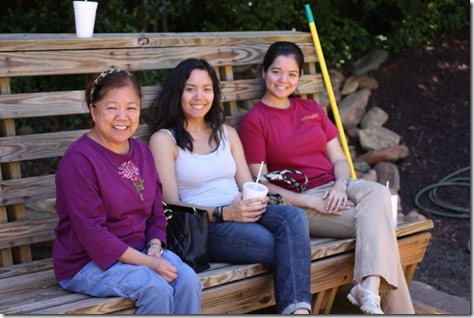 We headed out to do some yard work post lunch.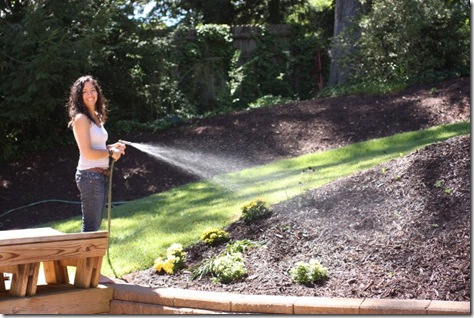 I was in charge of watering the plants.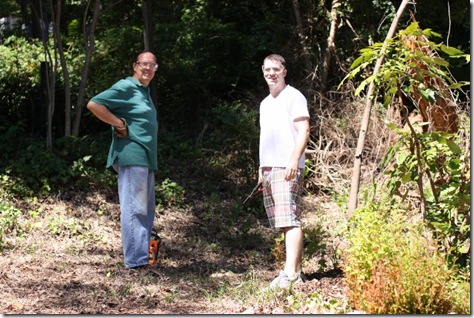 While the boys used some big tools.
Fresh air!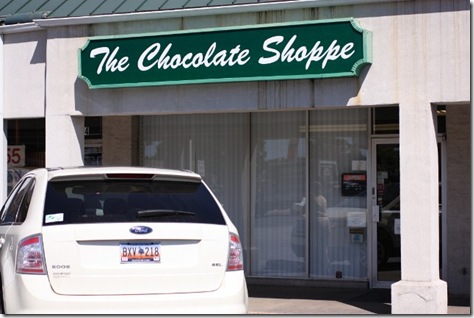 Later, I decided it was time for birthday cookies (since it's my birthday month and all), so we hit up one of my personal faves – The Chocolate Shoppe.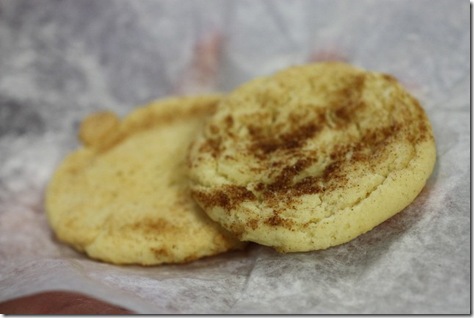 We were greeted with the standard cookie sample – snickerdoodle was the flavor today.
Picked out a batch of various flavors to take home.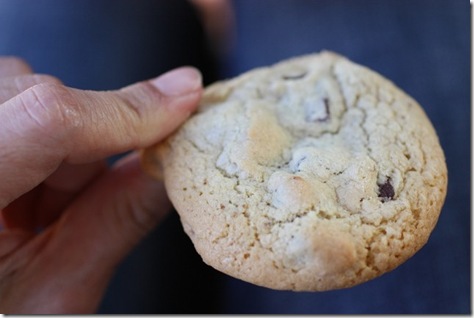 Downed this dark chocolate chunk first.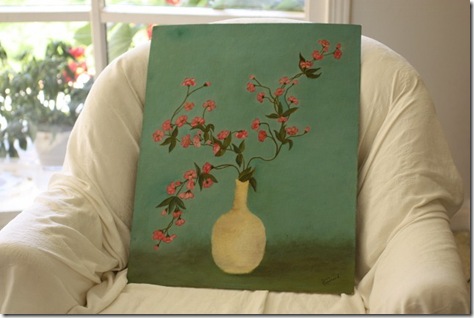 Mom and I went thrifting and I found this pretty painting for $1.50. I think it'll look pretty nice in my turquoise room. I was hoping to find stuff for my holiday party, but didn't find much for it.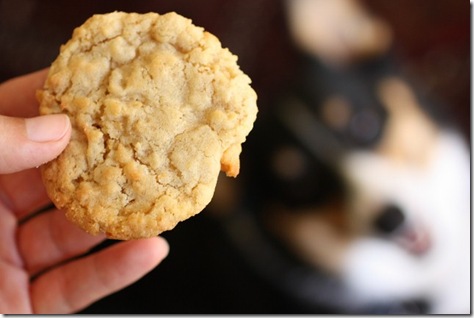 Had to try another cookie flavor – chewy oatmeal. Nom.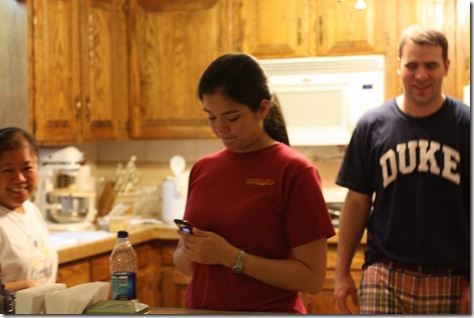 The fam got busy in the kitchen for dinner.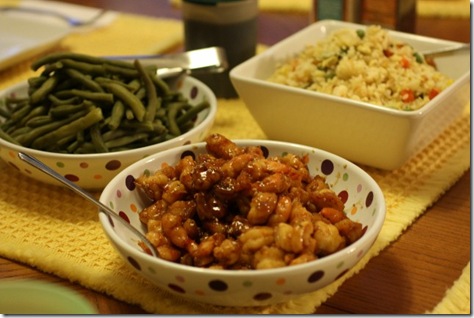 Terriyaki shrimp, steamed green beans (from my parent's garden) and fried rice.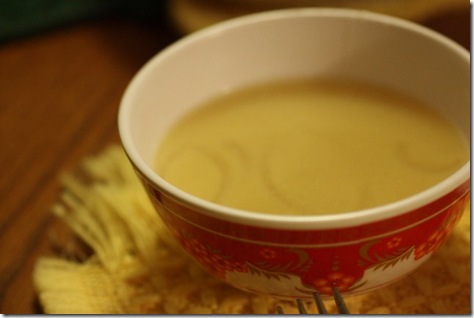 Plus sis made white miso soup with potatoes and onions (a meal she said she had a lot in Australia).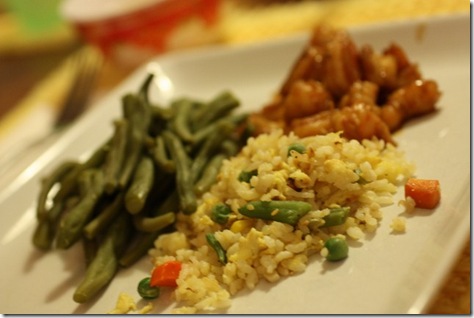 Dinner was wonderful, per the usual.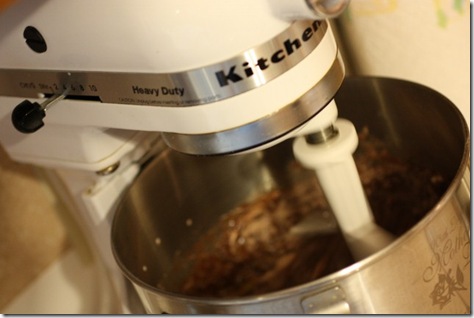 And I even talked mom and sis into making a chocolate cake for my bday.
Speaking of which, this Darn-Good-Chocolate-Cake (from the Cake Doctor) is calling my name. It's cake time!
Cheers! 🙂
What are you up to this weekend?