Thank goodness for a long weekend! Hooray!
Thank you so much for all the birthday tips and suggestions yesterday. If you have any to add, please feel free!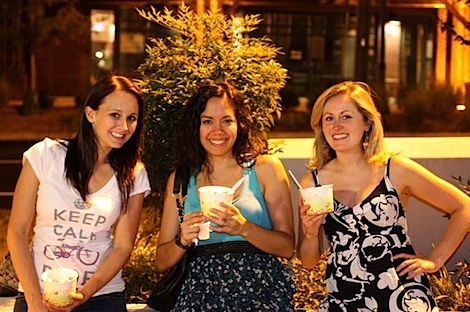 Lookie who I got to hang out with today – it's Anne P of fANNEtastic food!
But first, we had breakfast: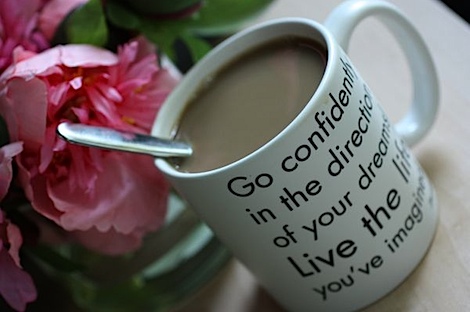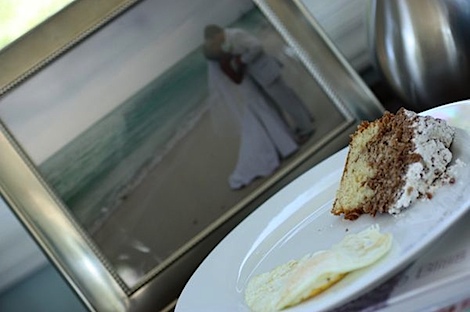 Coffee, fried farmers market egg and coffee cake.
The morning was going well till I discovered something truly freaky!
(If you're squeemish, you may want to skip over the next 3 photos quickly)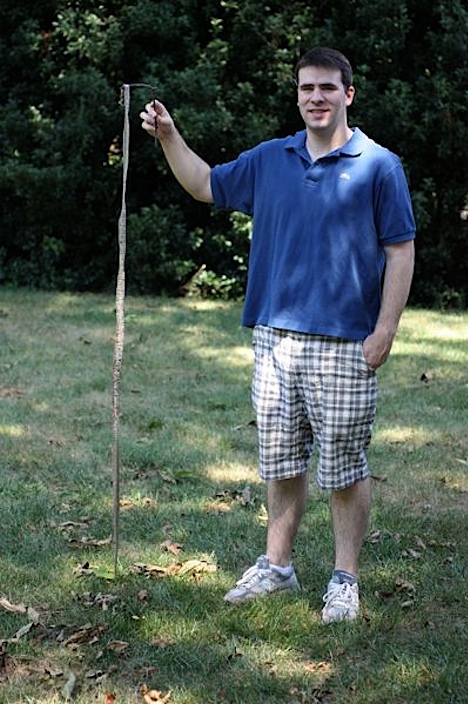 My twitter friends can probably easily guess what this 5 foot monstrosity is.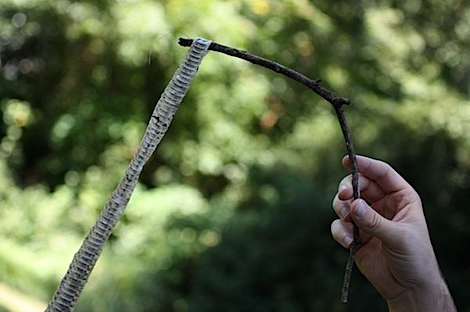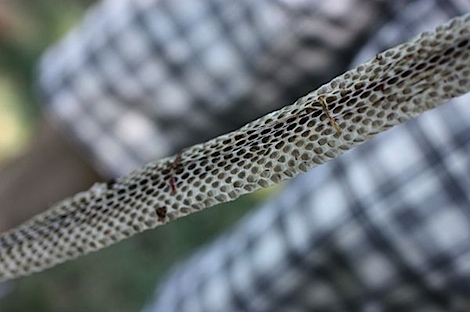 It's a freakin SNAKE SKIN! Ewwwwwwwwwwwwww! 🙁
This totally caught me off guard today when I saw it in my backyard. Sooo freaky! I just hope it's a black snake since those are the good ones.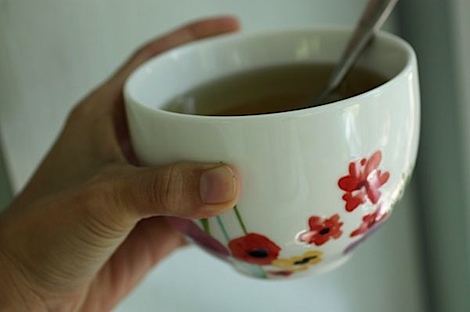 Enjoyed a nice, giant yerba mate for a little pick me up in one of my favorite mugs. I adore the flowers on this mug…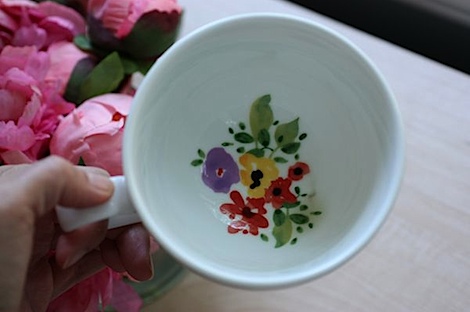 …and especially the ones on the inside, which you can see once you're done with your tea.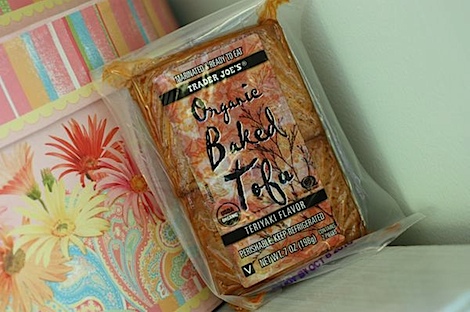 Lunch was another pantry raid. I didn't do so hot planning lunch meals this week, so I relied heavily upon my well-stocked pantry.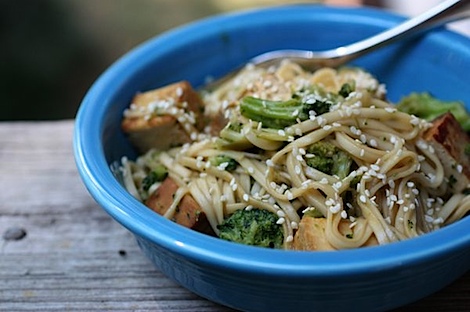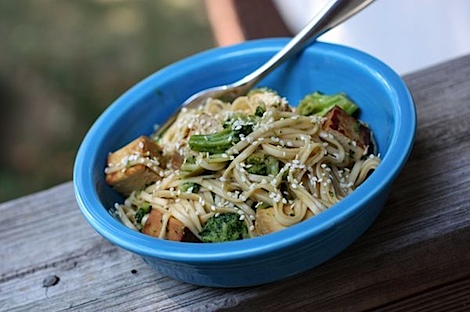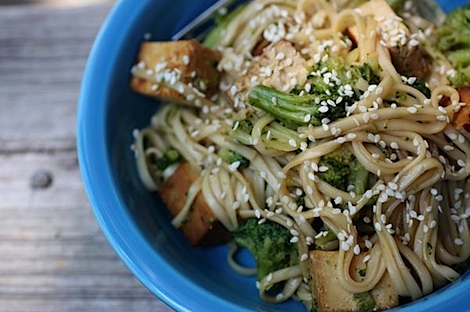 Add in some udon noodles, frozen broccoli, soy sauce and sesame seeds and call it a day. Not quite as good as my 3, 2, 1 Veggie Noodles (click for recipe) but it was great, especially considering the convenience factor.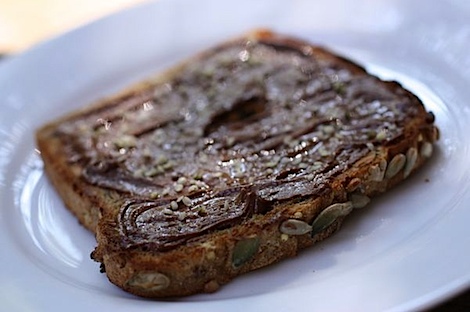 I snacked on some Dakota toast with Justin's chocolate PB later.
***
Then, I rushed out the door to zumba! And guess what I wore?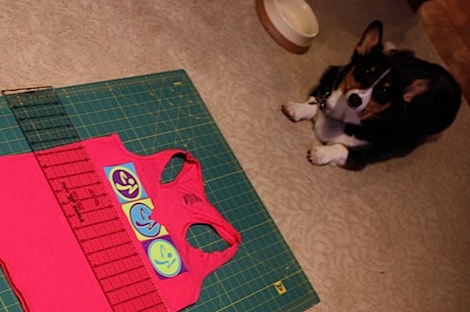 So, did you guess right about my zumba top yesterday?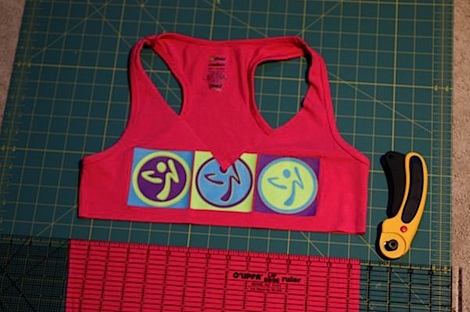 If you guessed I cut it, you guessed right! I was pretty nervous about cutting so much of my shirt off, but it turned out ok.
I was in such a rush today, I didn't get any photos, but I promise to share some later. 😉
Anywho, enjoyed an hour of zumba tonight! So fun, so energizing and just the right thing to get my weekend started off on the right foot!
After zumba, I took a quick shower and met up with Anne, Caitlin, Brittney, Greg (not pictured), Sarah, TK, and Kristien at Big Daddy's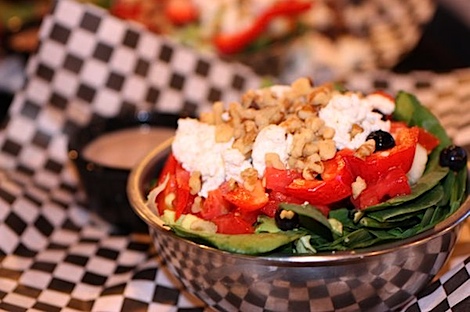 I got a small spinach salad with bell pepper, cucumber, avocado, tomatoes, blueberries, feta, walnuts and balsamic.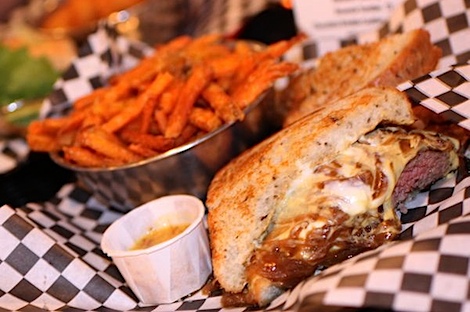 And Nick's Patty Melt with sweet potato fries. I managed to eat about half of everything and saved the leftovers for hubby.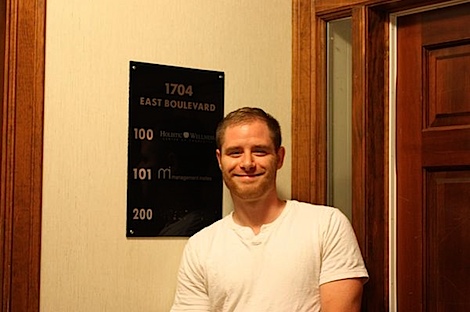 We even got a quick tour of Kristien's new office! It looks fabulous!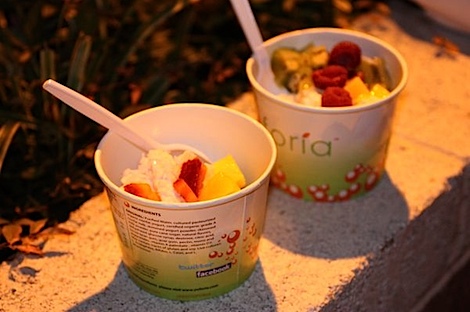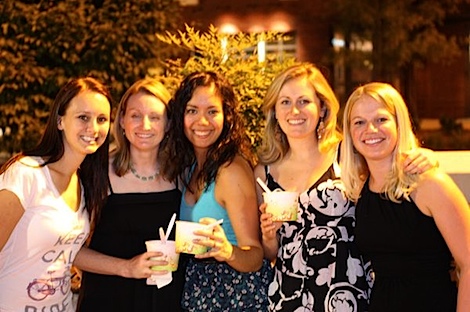 Then it was time for froyo!
I got tart plain, taro, fresh fruit, coconut and of course…mochi cakes (which I convinced some of the others to try)!
Then it was time to go home and give Bailey and hubby a big hug and kiss.
***
If you need a good laugh, here are two hilarious web sites you must read…go now:
😆
What are some funny web sites you've seen lately?