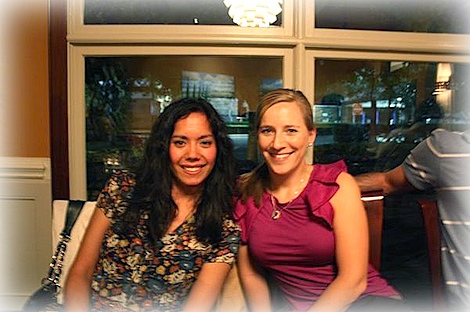 Yesterday, we had a special guest appearance by Kath and Matt who were passing through town!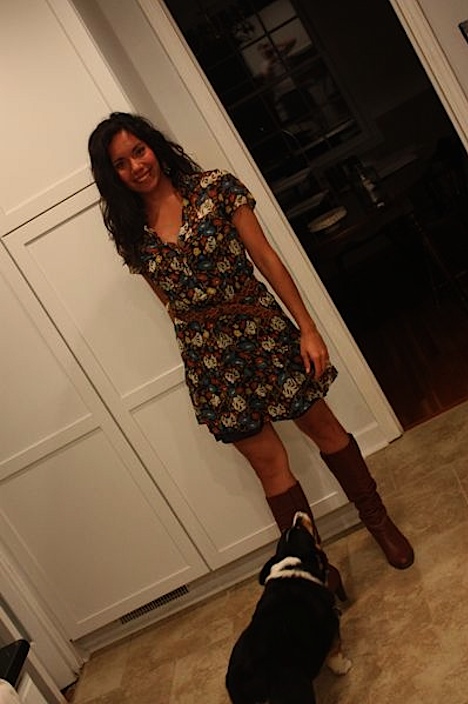 So I got dressed up to meet Kath, Matt and my other bloggie friends out for dinner.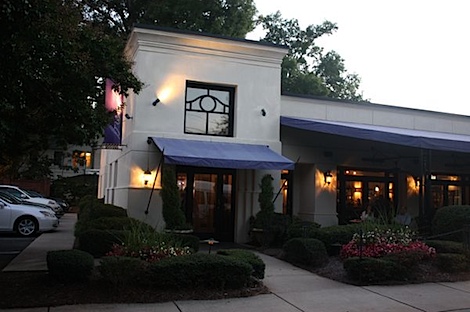 We hit up Providence Cafe, a popular local restaurant that I've always wanted to try.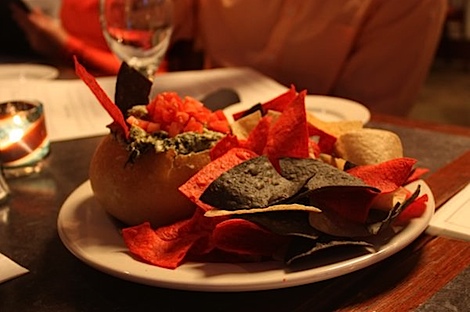 A couple people at the table ordered appetizers and passed them around to share.
Spinach dip with colorful tortilla chips.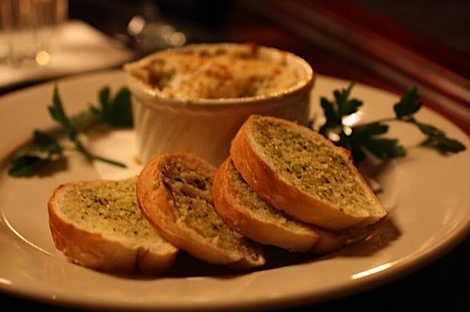 Crab dip with garlic bread.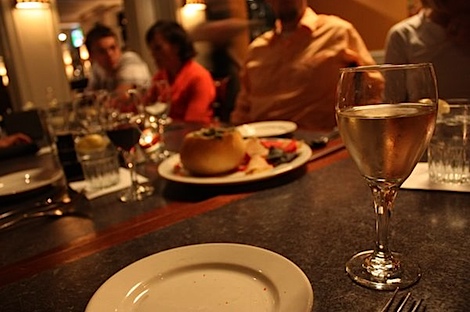 I had a glass of Pine Ridge Chenin Blanc Viognier.
I think Viognier is my new fave…and Kath says Virginia is known for great viogniers. Guess I need to make a trip to Virginia soon! 😉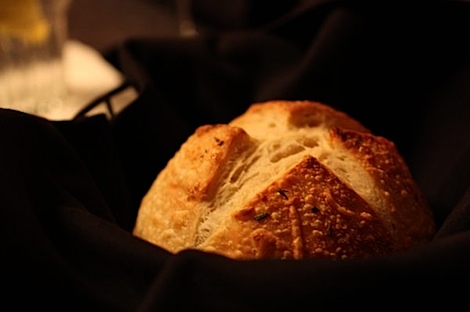 Their little bread boules were so cute.
For my entree, I ordered the crab cake salad. I had a really tough time picking an entree because everything sounded so good, but ultimately, I wanted to save room for dessert, so I went with the salad.
The salad was wonderful. The crab cakes were delicious, and I really liked the combination of veggies with the corn topping, plus a mustard-y salad dressing.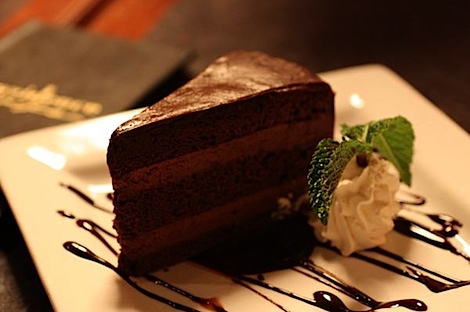 Jen and I ordered 2 desserts to share: a rich "Come to the Dark Side" chocolate cake…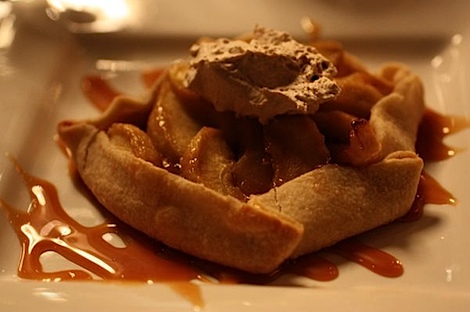 …and the special dessert – Kahlua Apple Croustade with CInnamon Whipped Cream.
Both desserts were delicious. I especially liked that cinnamon whipped cream. I'll have to try re-create that at home some time!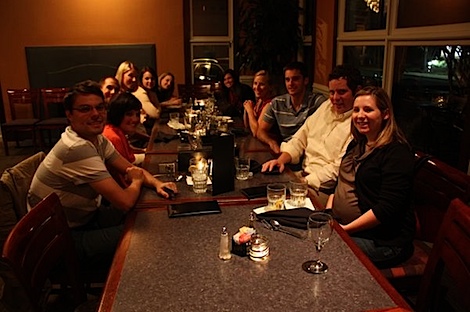 The whole gang!
Three cheers for awesome bloggie friends! 🙂