I'm still in a bit of a funk from yesterday, but feeling much better, thanks to your encouraging words (thank you!), and…
SINGING!
Ok, so I'm obviously not a famous musician. I've never even uploaded a youtube response of myself singing a song. Heck, I haven't ever really sung karaoke (you know, like when you actually try to sound good instead of just singing Dixie Chicks in a huge group). But…I love to sing. Whether I'm good at it or not, singing and music in general have been really great ways for me to feel out my thoughts and work my way through life.
I put on happy music when I'm happy and sad music when I'm sad. Singing helps me get into the song.
Yesterday, I belted out Lady Gaga's Speechless in the privacy of my kitchen and it was such a great release. There's something about letting yourself go and getting lost in a song. I find myself even doing this when I'm dancing in Zumba class, but in a different way.
One of my favorite artists to listen to when I'm sad/upset is Tori Amos. Have you heard of her? If not, you should know her. She's amazing. Her songs are so unique and her lyrics are often so mysterious.
Here's one of my favorite Tori Amos songs, "Silent All These Years":
She's so talented. I'd really like to see her in concert some time.
Other blue-mood classics:
Mad World – Michael Andrews & Gary Jules
Everybody Hurts – REM
Black – Pearl Jam
Immortal – Evanescence
One – U2
Cathedrals – Jump Little Children
Moonlight Sonata – Beethoven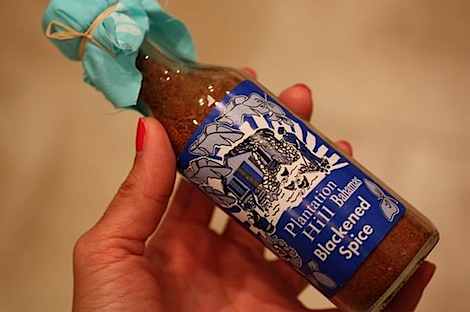 Tonight, hubby and I broke into the Blackened Spice we brought home as a souvenir from the Bahamas.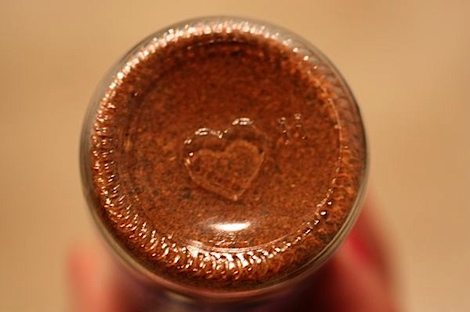 I only today discovered the tiny heart on the bottom. So cute!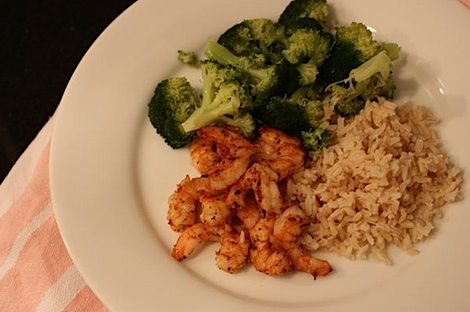 We added the spice to some shrimp, which hubby grilled. We're hoping to get a few more grill sessions in before winter.
Anywho, we also had brown rice and steamed broccoli with a real butter drizzle.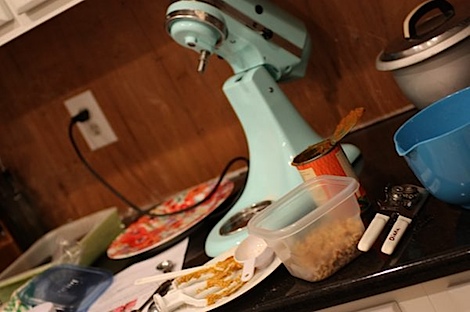 You know what else is comforting? Baking projects.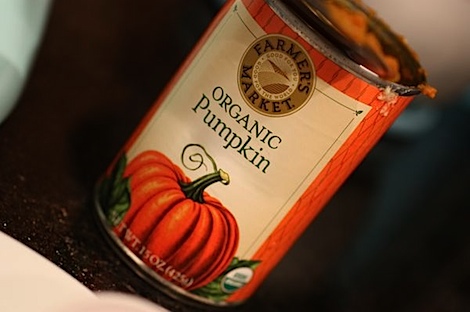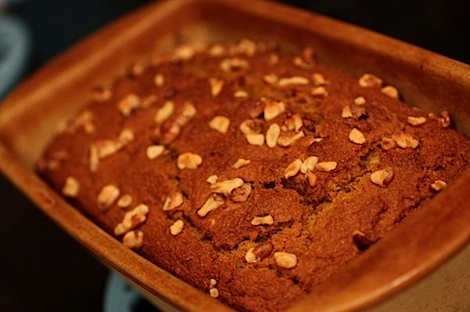 Today I went for a little baking experiment. It's pretty tasty, but I think I need to give it another go before releasing the recipe.
MAKEOVER TIME!
I love a good makeover. And The Chic Life blog got a makeover tonight. I'm still tweaking the new template, but it's been a long time coming. I really liked my previous template – how it looked and how it was different. But, there were several things wrong with it that needed to be fixed. So, I thought, I have 2 options:
Spend many grueling hours fixing the errors with my old template myself
Buy a new template that has everything already working
I opted for the second option. What do you think? I tried to keep the look mostly the same, but it's definitely a bit different. For one, the drop down links in the top actually work now! lol
Do you listen to music when you're sad/down/blue/or otherwise upset? What artists/songs do you like?