On the last morning of our Bahamas vacay, I was totally not ready to go. I could spend several weeks there no problemo.
But since we were leaving, I had one last stop to make: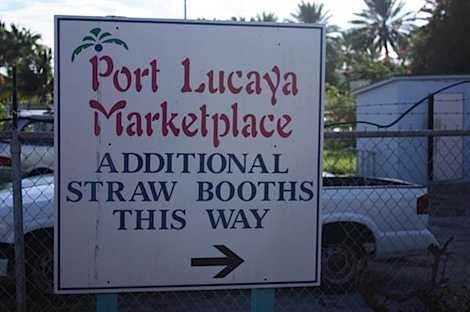 The Port Lucaya Marketplace – straw booths.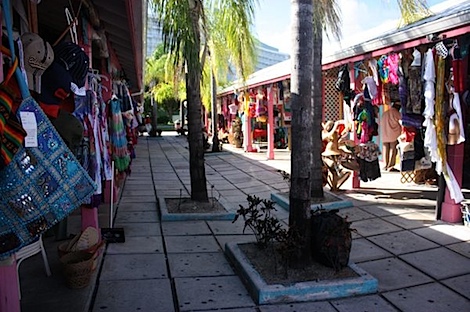 I didn't have long to look so I whizzed through the booths, which is pretty hard since most of the ladies manning the booths are such good salesmen and like to get really chatty.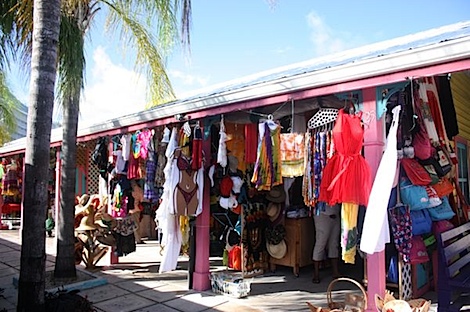 Of course, chatty = deals and many were offering "first customer of the day" discounts.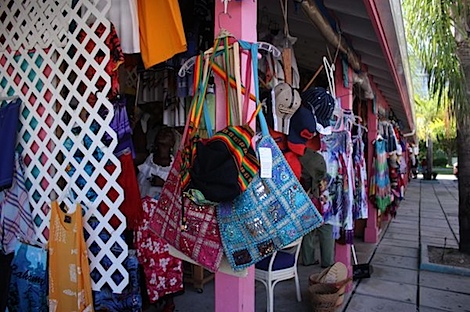 My inner hippie wanted to collect an armload or two of gorgeous, colorful, gauzy dresses to bring home and wear all the time, but the adult in me managed to keep my goal at finding one dress to take home. Not to mention I wanted to spend only $20.
I was rushing a bit since we had a plane to catch, and I don't like shopping when I'm rushing, but I think I found a pretty fab take-home: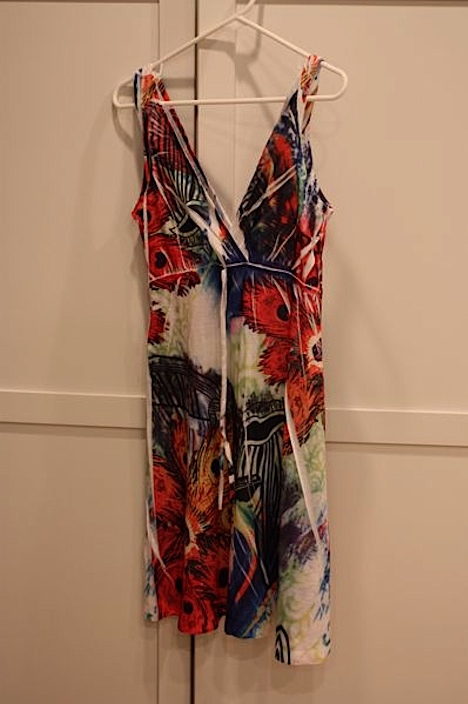 Oddly enough, I ended up bringing home a size that is 2 or 3 sizes larger than what I normally wear…the sizes seemed to be pretty variable no matter the tag and the size I brought home was actually a better fit than the one that was smaller. Tags don't mean anything, right? I'm gonna go with "size=healthy". 🙂
I did a wee bit of shopping earlier on the trip and also found some fun stuff to take home: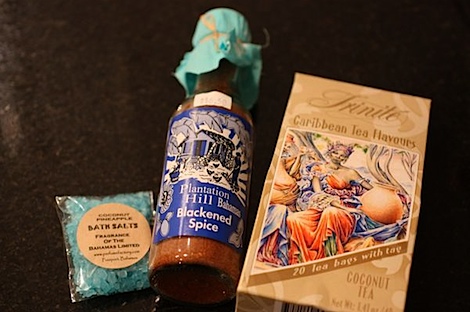 Consumable stuff: bath salts, blackened spice (to re-create that amazing mahi mahi) and Caribbean coconut tea (because I'm not officially obsessed with all things coconut thanks to the Bahamas lol). I love souvenirs you can use or eat – they seem to cause a lot less clutter.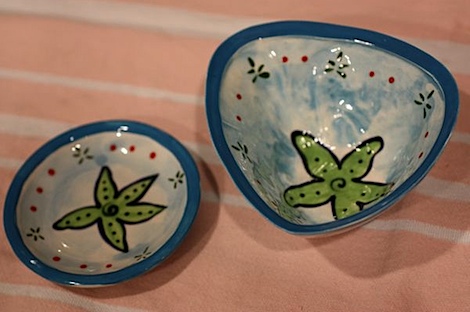 New, handmade in the Bahamas plateware!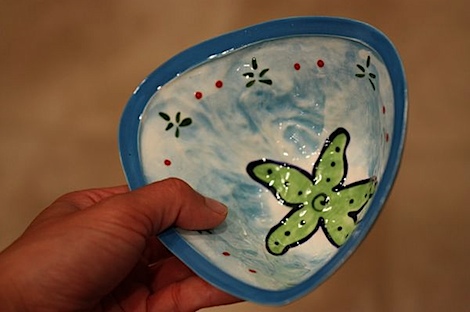 A new oatmeal/cereal/yogurt bowl.
And how cute is this little starfish plate?
There were some really cool other home-goods items I wanted to get but we were trying to not spend more money and had no space left in our luggage: a basket, some salt and pepper shakers, a chess set. I have an idea that it would be really cool to have some Bahamian things to use at the dinner table (or house in general) when we're entertaining.
I may have also picked up a couple things for Christmas…which I can't blog since people might see it!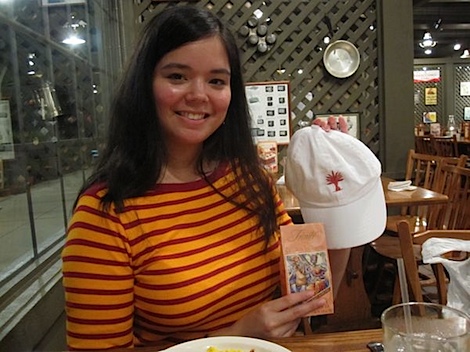 I definitely got some "thank you" gifts for my sis for taking such good care of Bailey while we were gone.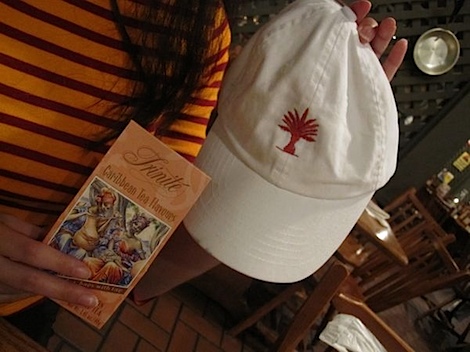 Tea in the Passion Fruit flavor since she's a big tea fan, too… plus a new Grand Bahamas hat.
What souvenirs do you like to take home from vacations?