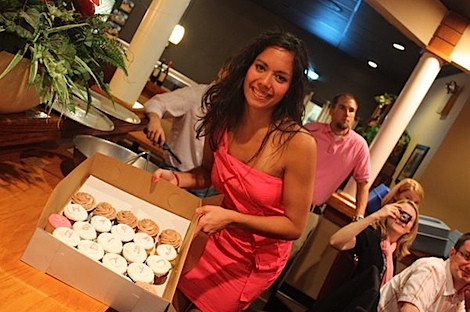 Though it was a couple weeks after my actual birthday, I celebrated last night with my second annual Very Pink Birthday Party (where I make all my friends wear pink…yes…even the boys).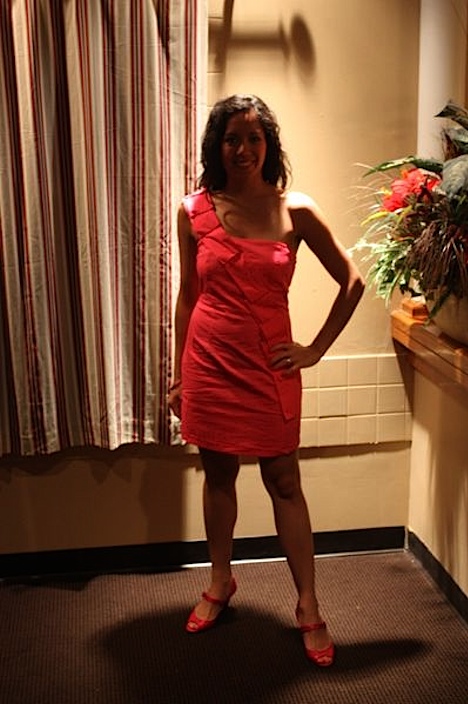 Of course, I wore head to toe pink.
When I thought about how I wanted to celebrate my 30th birthday over the last couple years, I envisioned something over-the-top fancy, like a wedding reception. It's funny that instead, I went uber-casual and decided to just have pizza and go out to a local bar for dancing. I think it ended up being more fun this way anyways!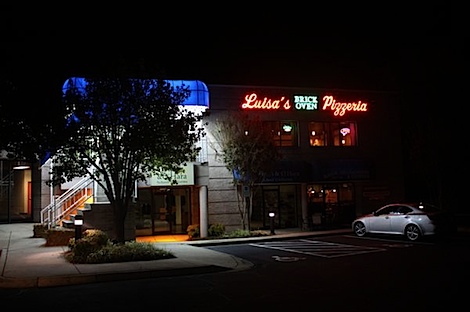 We headed out to my favorite local pizza joint – Luisa's Brick Oven Pizzeria.
I was fortunate to have lots of my food blog and zumba friends come out to celebrate. I only wish I got more photos of them!!
Here are some photos from dinner…
Jeff, the owner with some of his delicious pizzas.
Birthday cupcakes.
After dinner, it was time for dancing!! We went to Andrew Blairs, just down the road.
Photos from the dancing fun…
A costume change later and my pink converse were out.
We all had a BLAST! 🙂
Thank you so much to all my friends who celebrated with me in person and in spirit!!! Thank you for helping make my 30th birthday extra special! 🙂
Reader question: Do you have themed birthday parties? What kind?