You guys are SO sweet! Thank you so much for all the compliments on my dress and stuff from my Very Pink Birthday party. It was sooo much fun!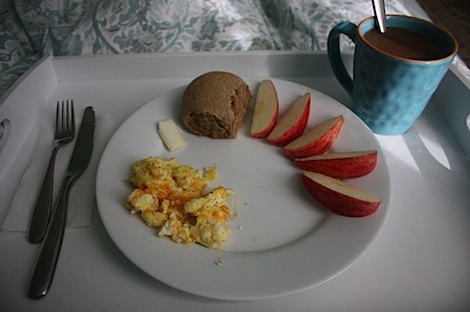 Hubby was a doll and woke me up with breakfast in bed, and one of my faves, too!
Scrambled eggs with cheese, an oven-heated GH WW roll, gala apple slices and hot coffee. Yesssss!
I must admit, staying out dancing till after 1am, meant I was pretty tired today, but I actually had a really fun-filled day.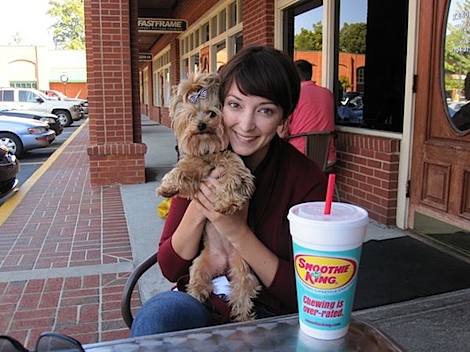 First up, I had smoothies with my friend Sara (the one we visited last weekend for the zumbathon) and her adorable dog, Sophia aka Soph-Dog!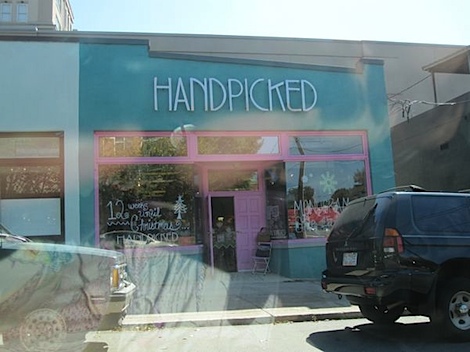 I noticed this sign on this shop's window – 12 weeks till Christmas. Whoa! Doesn't that make it sound close! In some ways, I can't wait and in others, I feel like I'm already behind getting gifts and what not.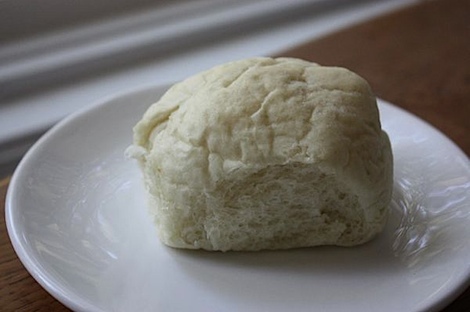 I snacked on a Virginia roll before heading to…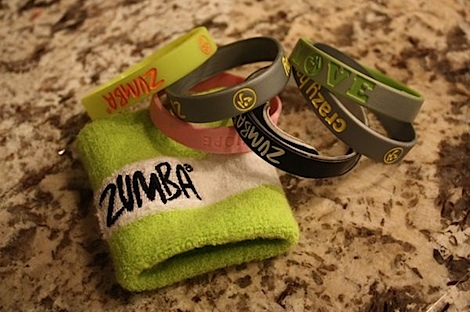 ZUMBA!
Yes, I stayed up late partying and still had to teach class today. Phew! Luckily, I ended up feeling pretty energized and had a really great time teaching.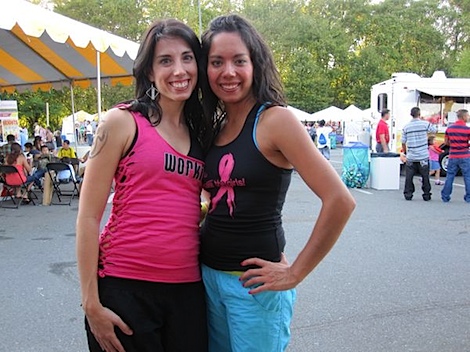 Then, I was off to meet my friend Angie to hit up the Latin American festival.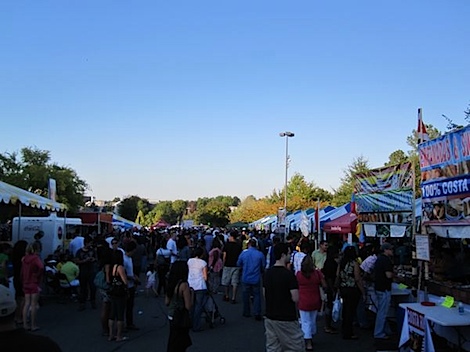 The weather was hot but beautiful!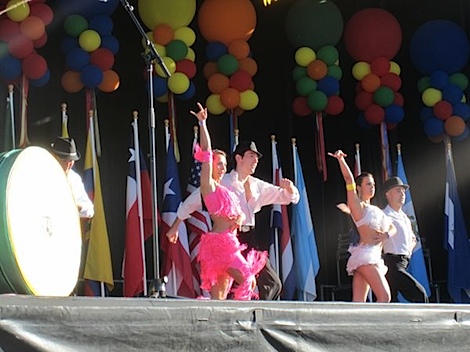 I caught some of the last dancing exhibits of the day. They were really great!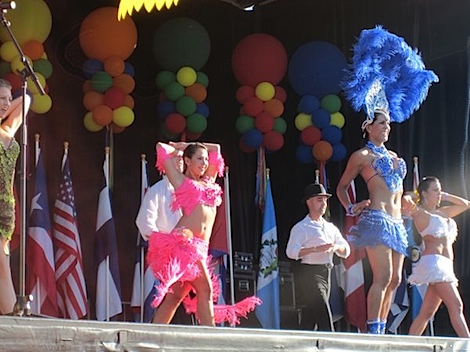 I loved the samba chick (in blue).
After catching the dancing, Angie and I headed out in search of snacks.
We got empanadas with a spicy sauce.
Plus tacos on corn tortillas.
I'm kind of on a corn-tortilla-kick right now. The first time I tried them (just recently…within the last year or so), I hated them. I guess when you grow up eating something you get set in your ways. But lately, I've been seriously craving corn tortillas…yum!
I also got one of my fair-faves – churros! This one was filled with cream. I think I like them better sans cream, but it was fun to try.
So where does the whole "Yo no speak Spanish" title come from? Well, I look like I speak Spanish thanks to my heritage. But, I actually minored in French in college. I've taken Spanish before (was almost fluent in pre-school but ended up forgetting most of it once no one was teaching it to me any more), and some words sound like French words (so I can kind of figure them out), but I don't really speak Spanish at all. This is not a problem…until you go to a Latin American festival where the majority of the people are quite fluent in Spanish. Everyone I spoke to started off speaking to me in Spanish, and I couldn't understand hardly anything they were saying. One lady asked me what time it was (in Spanish), and I replied "what flavor?" (pointing at my churro). 😆 She just smiled and asked in English. Ugh…fail!
I really would like to learn how to speak Spanish. It's a beautiful and very useful language. I actually have several books from a couple years ago when I decided I'd try to learn it on my own, but never quite got into them.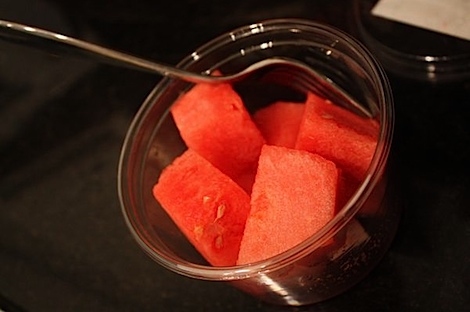 Anywho, after the festival, I hit up the grocery store and picked up food for the week and this beautiful watermelon. I was sooo thirsty after teaching zumba and hanging out in the sun all afternoon. The watermelon was very refreshing.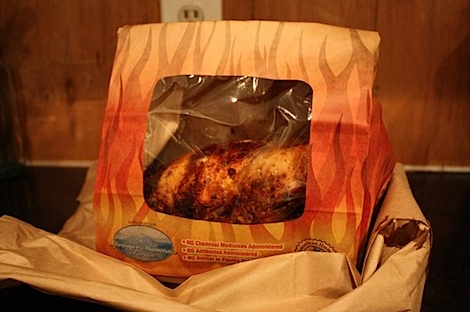 I also picked up this rotisserie chicken, which is something I like to buy when I want a quick meal.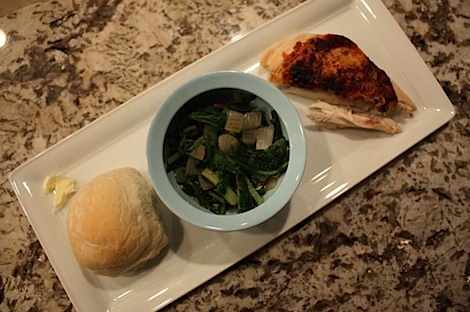 So for dinner, I had rotisserie chicken, a Virginia roll and simple sauteed Swiss Chard.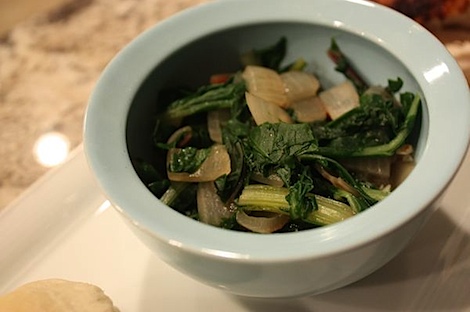 The chard (purchased at the farmers market yesterday) was amazing and I can't wait to share the recipe.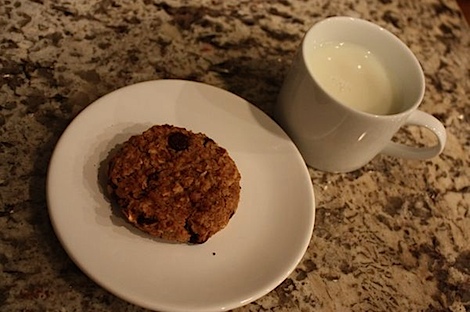 WW Vegan Chocolate Chip cookie + milk for dessert.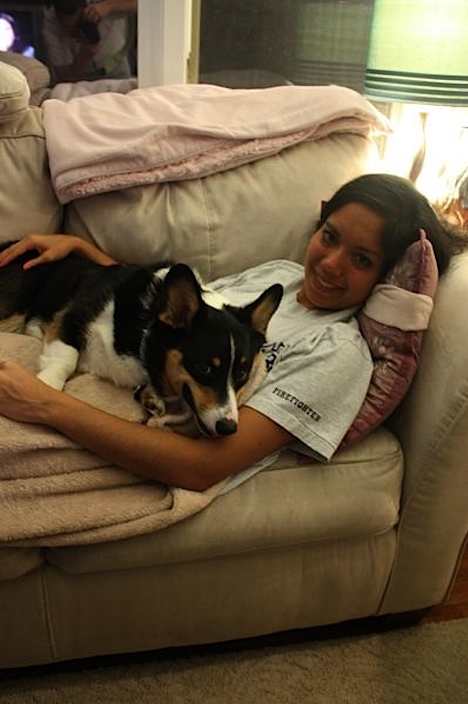 I'm off to cuddle with this guy.
Do you speak any other languages? Which one(s)?