Greetings friends!
I hope you all enjoyed a fabulous weekend!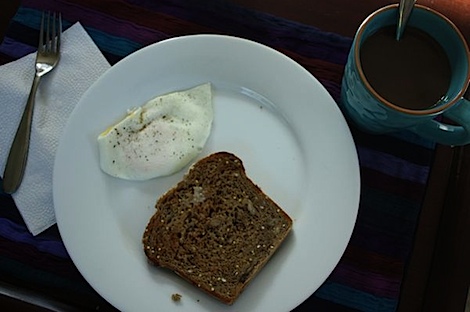 Hubby whipped up a quick breakfast for us this morning – a fried egg and Whole Grain Goodness toast…plus coffee. Yes…cooooofffffeeeeee. Totally needed that after my late night! hehe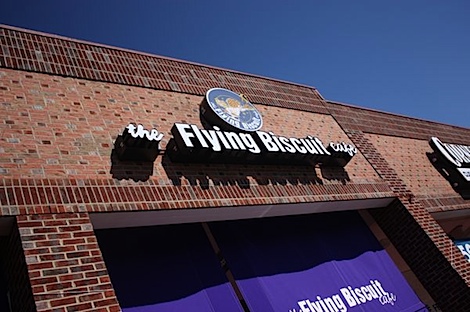 I ended up having breakfast again for lunch at The Flying Biscuit.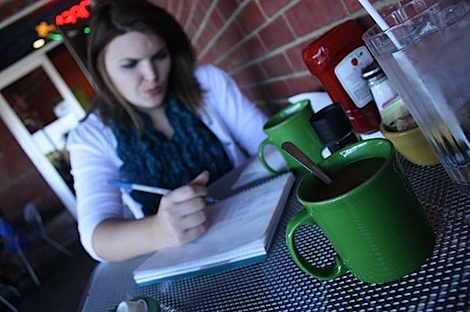 I met my friend Megan to work on a Zumba playlist for later this week. We are co-teaching a class!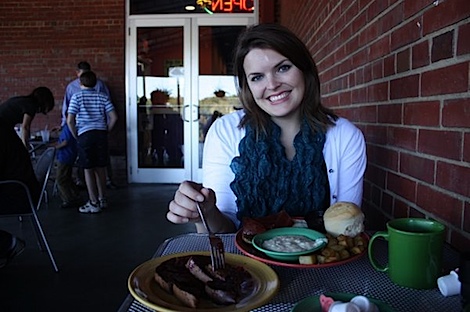 I normally go for the High Flyer for a bit of savory and sweet (including those fab oatmeal pancakes), but today, I tried something NEW! I got the Egg-stravaganza, which is like the High Flyer but with turkey bacon…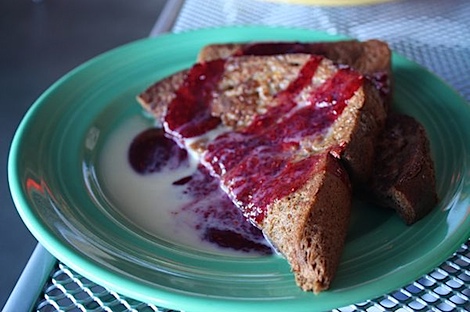 and french toast with raspberry sauce and creme anglaise.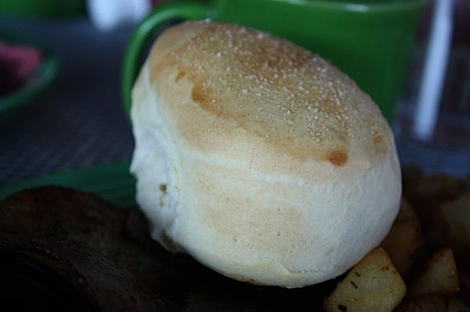 And the biscuit was, of course, dee-licious! Especially with that yummy apple butter stuffs (yes stuffs with a 's' on purpose).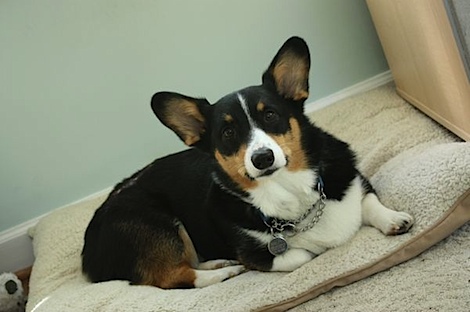 By the way, I forgot to tell you guys, Bailey has learned a new trick and wanted to show you.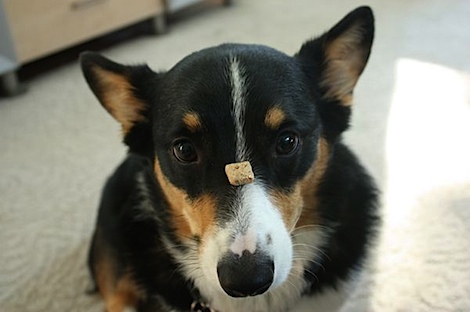 He can balance a treat on his snout!
He waits there until we say "Ok!" and then flips it off his snout and catches it (most of the time) in his mouth. It's so cute!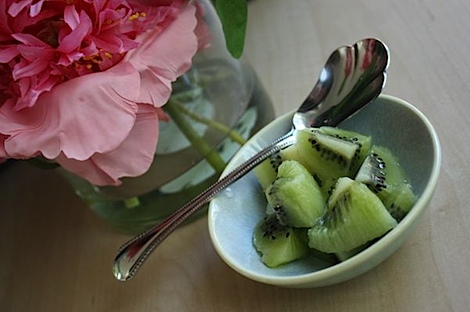 Kiwi snack.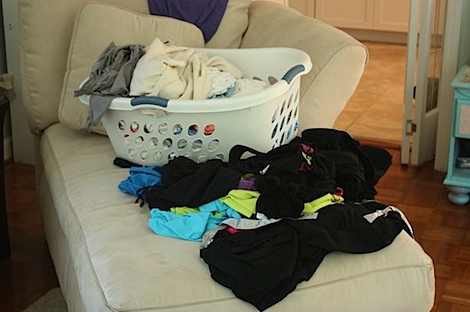 I've been procrastinating on laundry all week. These 2 piles of clothes have been waiting for me to fold them. Ugh! I am not the biggest folding laundry fan.
First, I folded my zumba clothes.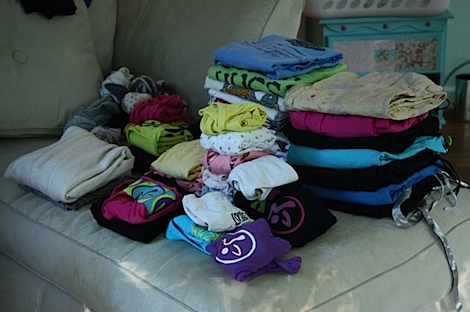 Then, my lights.
All folded up….just gotta put them away now.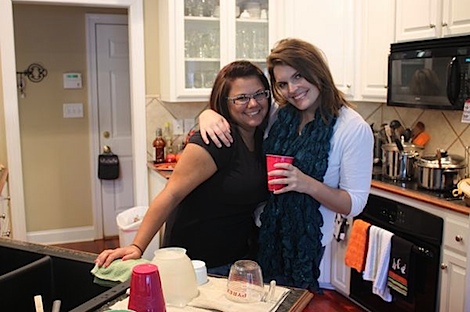 I got to see Megan twice today when she picked me up for dinner with Bethanie, Bethanie's mom, and some friends!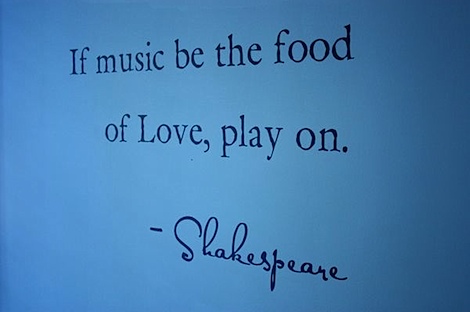 Loved this quote on their breakfast nook wall.
And all their adorable doggies! Bailey would have loved these guys!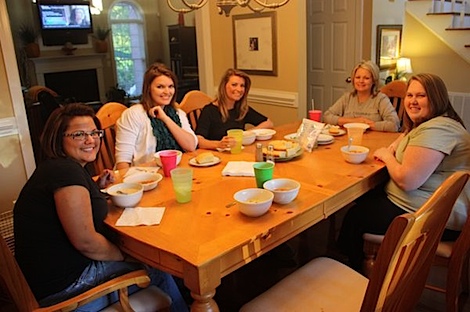 Bethanie's mom, Cheryl, put together a fabulous feast of soups for us tonight! I may not have been having dinner with my family, but it sure felt like we were having our own little family dinner tonight. 🙂
We had cornbread…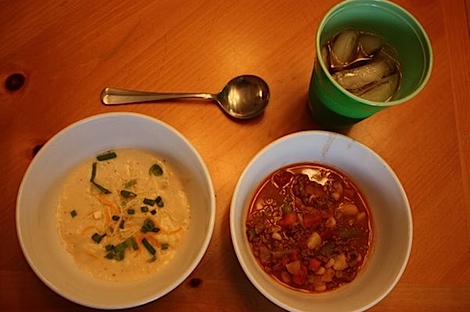 …and our choice of two, homemade, from-scratch soups! I tried a little of each: potato and beef/vegetable. With fabulous sweet tea to drink.
I couldn't decide over dinner which soup was my favorite because both were so tasty. I think now though the potato has won me over. Yum!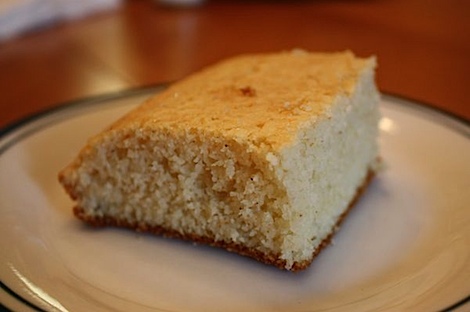 Mmm…cornbread.
Plus our choice of 2 mini pies for dessert.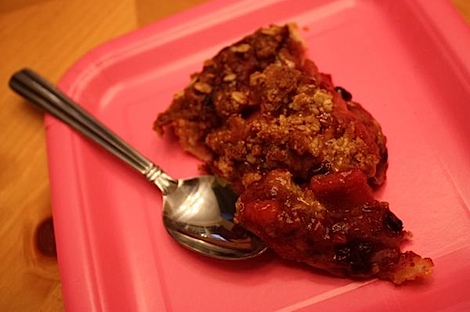 I went for the apple-berry with the oat-topping. It was a sweet ending to a wonderful, home-cooked evening with friends.
Thank you Bethanie and Cheryl!! 🙂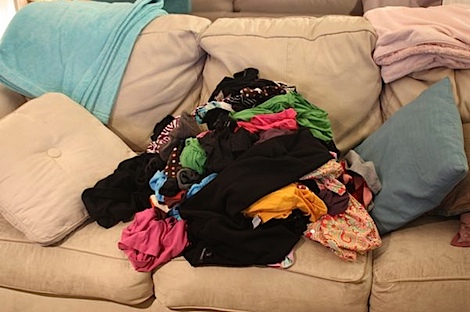 Too bad I had to go home to yet another pile of laundry to fold – this time fresh out of the dryer. I should probably not wait till I have so much laundry to do at one time, but I seem to always do this. Oh well…one day I'll learn. lol
What's your least favorite household chore?